What is a Rain Shower Head? This is a shower head that mimics the action of falling rain. Unlike normal shower heads, which have a fairly small head and uneven water distribution, a rain shower is wide with water falling evenly from all the holes.
This goes as far as to provide the varied experiences you would get if you were out in the rain. It has settings to vary the pressure and amount of water falling to create a feeling of a torrential storm, a pulsating rainfall or a light gentle rain.
Look through our reviews to find the best rain shower head of 2018.

Characteristics of Rainfall Shower Head
The following features distinguish rain shower heads from the ordinary ones.
They are unusually wide. Most rainfall shower heads tend to be between 8 and 12 inches in diameter. The wide size allows one to feel the full-on rain shower experience. It also means that they contain a lot more holes than the ordinary showers.
They boast of a steady and even flow of water. Water flows evenly and steadily from all holes and at different heights.
They have varied settings to create different experiences. With most ordinary showers, you get the same thing every time. A rain shower head delivers an experience to suit your mood.
They are more expensive than other shower heads. The more advanced and sophisticated a rain shower head is, the more it costs. You will, however, find that the added costs are worth the benefits you will enjoy.

Benefits of Rain Shower Heads over Other Shower Heads
1. Choice of settings
Are you feeling tired and need a long hot shower? Choose a setting that provides a gentle trickle. Do you want a shower that massages your joints and muscles? Choose the pulsating setting. Or are you in need of something strong and stormy? Such a setting is also available.
Rain shower heads have all these settings to allow you to find something that fits the moment.
2. More shower coverage 
Getting a thorough shower with the ordinary shower head can be a challenge due to the small head. A rain shower head, with its wide head, provides a large enough coverage. You do not have to keep turning and running around in your bathroom to get wet.
3. Great decor style 
Ever wanted to create a luxe bathroom? It is one you should consider for your décor upgrade. Even better, you can easily find a style that matches your existing bathroom décor. There are shower heads made from bronze, brass, chrome, plastic and steel for you to choose from.
4. More enjoyable
It is without doubt that a rain shower head delivers a much more satisfying and soothing experience than an ordinary shower head.
5. Easy to install
Since you are not replacing your whole shower, installing a rain shower head is a fairly simple and quick affair. You can even do it yourself without having to hire a plumber.
All you need to do is unscrew the old shower head and replace it with the new one. This eliminates the cost of calling a plumber to do the installation.
Are there Any Disadvantages?

The major downside of rain shower heads is their price. Though you will find some around the $100 price range, the best quality shower heads cost over $200. If you want one that is durable and with many functions, be ready to spend more.
Additionally, you might find yourself using more water than with an ordinary shower head. This is especially if you take long showers without selecting the right settings for lower water usage.
Choosing the Right Rain Shower Head
The increasing popularity of rainfall shower heads has lead to a proliferation of brands in the market. There are so many options in the market to choose from. It can, therefore, be a headache to make the right choice. The following brief guide should help you make the right decision to suit your needs and preferences. It explains in detail the various factors and aspects of shower heads you should take into consideration.
1. Size
The size of the shower head is one of the most important factors to consider. The bigger the shower head the better your showering experience will be. But then again, a larger head might mean a higher cost. You, therefore, have to strike a balance between your budget and the chosen size.
As mentioned before, most rain shower heads are in the size range of 8 to 12 inches. You should therefore also consider your bathroom size before deciding which shower head to go for. A small bathroom with an oversized shower head may present some difficulties.
2. Style and décor
The décor and style of your bathroom are very important. This is where you come to relax and let the day's stress wash away. You, therefore, need a style that is relaxing and at the same time heartwarming. The style you choose for your rain shower head should fit this description.
But even worse than having an average bathroom décor is having one that is mismatched. Going for a shiny chrome shower head for a traditionally styled bathroom may not be a wise choice. Choose something that blends in and complements your existing bathroom style.
3. Settings and functionality
Depending on the price range of a particular model, you can find a varied number of settings and functions. The more expensive a model is, the more advanced it will be in terms of features.
What you choose here depends a lot on your preferences. A high-end model gives you the freedom to choose among many different settings and allows you to enjoy many features. A more basic rain shower head will give you just the necessary settings and features but at a lower price. It is ideal for those on a tight budget.
If you do your research well you just might find a shower head with many good features at an affordable price.
4. Quality
Do not compromise on the quality of the shower head you buy. The level of quality of a shower head directly affects how long it serves and how well it does so. This is why it is extremely important to read rainfall shower head reviews before settling on any one particular choice. Expert and user reviews can give you an insight into which model is the best.
If you are unsure of what model to go for or do not have time to research, stay safe and buy from the well-known brands. After all, they must be good to be that popular. Remember, you will pay more in the end for a cheap low-quality rain head shower.
5. Spray design
While some cheaper models come with only a single spray design, others come with the ability to change between several of them. You can rotate the head slightly to make the spray hit your body from the side rather than directly vertically.
You can also buy a shower head that delivers different experiences as described before. These include a stormy rain shower, a pulsating massage, a mist experience, and a gentle rain shower.
Some models actually consist of double shower heads. By properly tilting these two heads, you can get the water spray to hit different parts of your body from different angles. The experience is truly amazing.
6. Shower Arm Fit
There are two major types of shower heads based on where they are to be installed. A ceiling-mounted shower head is mounted on the ceiling while a wall-mounted one is installed at a high point on a wall. In both cases, the shower head has to be attached to an existing shower arm.
You, therefore, need to ensure that the shower head you are buying will fit into the shower arm already fitted in your bathroom. Check product specifications for details on size and weight. If the shower head and shower arm do not match in size, you may need a plumber's help to install a new shower arm.
7. Saving water
Of all the water used in the average home in a day, seventeen percent of the usage is through showering. If you are not careful, your water bills can go very high. In addition, you are not helping the environment. One way to conserve water used in the bathroom is by installing the right shower head.
The best shower heads are those that have a maximum flow rate of 2.5 gallons per minute (gpm). Some shower heads have settings that allow you to change the flow rate from as little as 0.5gpm to 2.5gpm.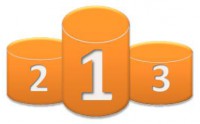 Top Three Best Rain Shower Heads 2018
The most important thing when shopping for a rain shower head is to make comparisons among different brands. Do not just go for the first one you find. Compare the prices versus the benefits you get from a specific type of rainfall shower head. The Internet is an ideal place to start your research.
To start you off we have reviewed three of the best rainfall shower head. Read them to learn about their features, benefits, downsides and prices.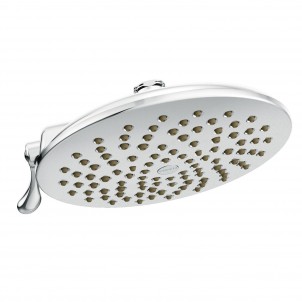 The most notable thing about the Moen S6320 is the immersion technology common in Moen's products. This technology creates a self-pressurizing system that delivers water at increased pressure and force. This ensures a thoroughly cleansing and highly enjoyable experience.
The 8-inch diameter provides for a comfortable, large coverage showering experience. Just stand under and let the water flow. You can also change the water flow to create a personalized feeling. Flick the lever to reduce the water flow to just 30 nozzles. This forms a gentle quiet water flow ideal for a relaxing bath. Flick the lever again for a spray directed from 100 nozzles for a thorough rinsing.
The flow of water is at 2.5gpm. For the more water usage sensitive ones, there is a different model that is WaterSense certified. This model has a maximum water flow of 2 gpm.
As for style, the Moen S6320 is available in different colors. They include chrome, nickel, antique bronze, oil rubbed bronze and brushed bronze.
A major downside of this shower head is the price. Ьost buyers tend to feel that this model is a bit too expensive. In addition, it may not deliver the promised high-pressure water flow if the water in your home is not already at a high pressure. The pressure may also suffer greatly if more than one bathrooms are in use.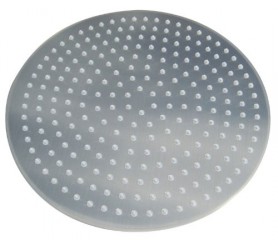 The first thing you will notice about it is the very thin and wide disk head. At 16 inches it is one of the largest you will find in the market. You can be sure of a unique satisfying showering experience.
The whole shower head is made from stainless steel. This gives it a highly polished look, perfect for modern bathroom décor, and ensures that it does not smudge with fingerprints. The nozzles from which the water shoots from are made from rubber. They are easy to clean and unclog. If any of the nozzles get damaged, there are 5 replacement ones provided along with your purchase.
While showering, you can angle of the shower head using the swivel adapter. This helps you create the experience that you desire.
This shower head comes with the advantage of a lower price. However, like the Moen S6320, you may suffer from water pressure issues if your home's water pressure is not high enough.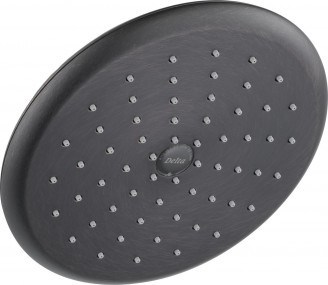 Among the three reviewed shower heads, this one is the cheapest. The shower head is installed overhead and provides a strong water flow at 2.5gpm. With a chrome finish, it blends in perfectly with a contemporary bathroom décor.
If you want a shower head with high-pressure spray, a wide coverage and nice styling all at an affordable price, this is it.
Unfortunately, you will not enjoy the benefits of more high-end shower heads. Missing is the ability to angle the head in different directions. You have no other options to choose from.
Hopefully, you now know what you want in your new rain shower head. Use the above tips and reviews to find one that fits your preferences and needs, and is priced at a budget-friendly range.
DIY Rain Shower Head

Rain showerheads are the most expensive among all the models available on the market. Not everyone can afford such a luxury. For those who
are on a budget yet still want to experience all the advantages of this type of showerheads, there is an interesting DIY tutorial. It will help you turn your standard showerhead into a rain showerhead.
To make you own rainfall showerhead, you will need a 10 CDs box, a hot glue gun, a needle, a utility knife, a candle, some hose, and some ordinary tools.
Take the CDs box and draw a grid of circles and lines on its top. They will help you make "nozzles" at an even distance apart from one another. This will create a certain order so that you get an even rainfall spray.
Use a needle to make holes on the points where circles and lines meet. To make this process easier, heat the needle over a candle. A hot needle will pierce the plastic of the CDs box in a blink of an eye. Be careful, though; do not hold the needle with your fingers – you might get burned. Use pliers to ensure safety.
Take the bottom of the box and cut off the pole in the middle. For this, you will need a utility knife. After you cave made a hole in the middle, put a piece of hose into it. Plastic or copper
hose will do just fine, but you can choose other rustproof materials. The hose should be short enough for the CDs box to close.
Close the box and glue the bottom and the upper part together. Make sure that the box is watertight.
Take a plastic hose and attach it to your rainfall showerhead on one end and your shower hose on the other.
The last step is to make some sort of a shower arm to keep the showerhead in the right position. You can take a metal tube and attach it to the shower hose and the showerhead. Choose a metal that is strong yet yielding so that you can adjust the position of the showerhead.