AKDY Appliances is a company offering a wide range of products that will make any home a much cozier place. Their output includes bathtubs, bath fillers, shower panels, showerheads, sinks, faucets, fireplaces, and wine coolers. All their products are high-quality goods that can improve the level of comfort of your house, enhance its design, and make it more functional and practical.
Bathtubs from AKDY are stylish units that come with a unique design. They can become the focal point of any bathroom. Their bathtubs are made of the finest acrylic, lightweight, durable, and heat retaining. They easily resist fading, cracking, scratching, and chipping, and maintain their look for many years to come. AKDY bathtubs come in different sizes—from small to large—so that any family can find a perfect match. There is also a wide choice of tub faucets and fillers to complement any bathtub.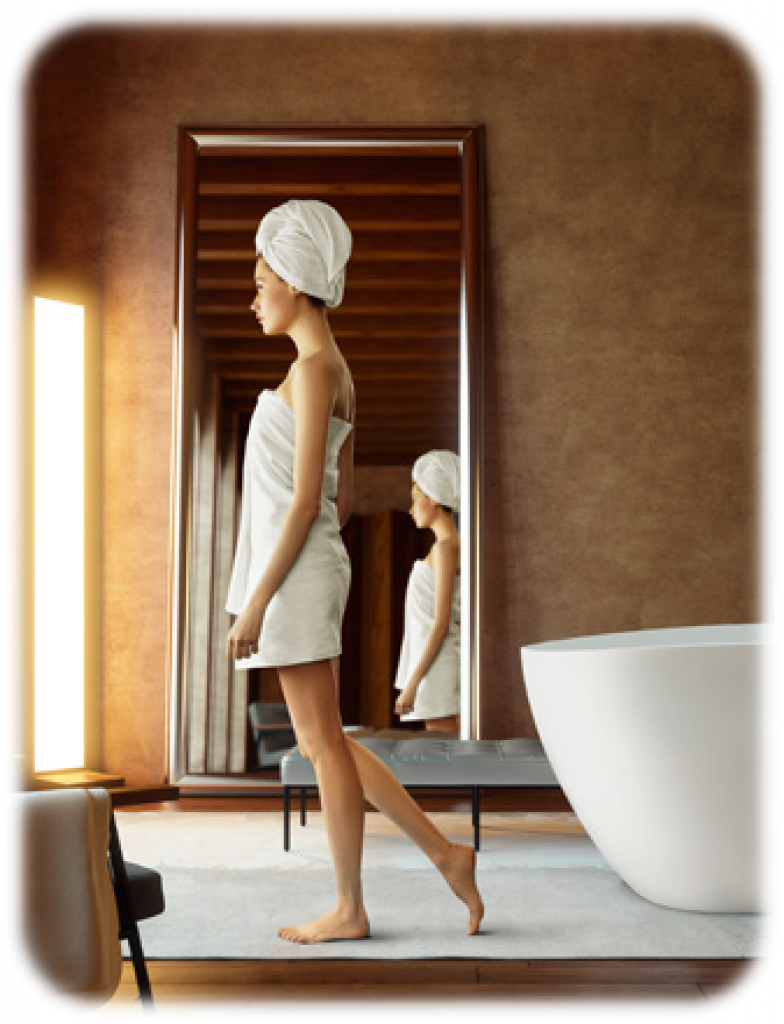 AKDY's kitchen fixtures include sinks and faucets. Made of highest-quality commercial grade material and stainless steel, they are durable enough to keep the surface looking new and shiny for many years. Such choice of material, as well as built-in rubber pads, helps to decrease the noise when the water is running. Apart from that, sinks from AKDY look very stylish thanks to the satin finish. They come in different shapes—single bowl and double bowl, rounded and angled—to suit anyone's preferences. You can choose out of three installation types—toз, under, and apron-mount. AKDY kitchen faucets are multi-functional and can offer several spray settings, from standard to aerated.
AKDY also produces shower fixtures, including shower panels and showerheads. Their shower panels come in various style options. Their design comprises multiple components—handheld showerheads with several spray settings, including relaxing massage, light waterfall, and streamlined flow to create a diverse showering experience; massage jets to relax both physically and mentally; thermostatic control valves to adjust water temperature to the most comfortable level; and LED lights to create a special mood. Showerheads are also available in a number of shapes and finish colors and come with multiple water patterns. They have a sleek modern look and are very easy to install.
Top Five Best Shower Heads
This showerhead will freshen up your bathroom. It will transform your boring shower into a soothing rainfall. This model comes with multiple advantages. Its design is sleek and sophisticated with a square faceplate on a plastic back part that resembles glass. Such choice of material makes the showerhead extra lightweight so that it can be attached to any shower arm.
This model can offer a wide coverage thanks to its large size—eight inches. The faceplate includes one hundred rubber nozzles that are easy to clean and do not store mineral deposits. With this showerhead, you can adjust the angle of the stream to get the most convenient position. This model is compatible with adjustable shower arms from AKDY.
Check the price for this product on Amazon
---
This interesting rainfall showerhead/handheld shower combo will bring functionality and add a luxurious and stylish element to any shower. It comes with four adjustable water modes—rainfall from the head, rainfall from the wand, hydrating jet, and waterfall. The unit is equipped with a two-way diverter for switching between the head and the wand.
The showerhead comes with more than 100 highly efficient spray nozzles and 6 jets to offer a truly invigorating showering experience and help you discover the benefits of water massage. The faceplate of the wand comes with 60 nozzles and a waterfall outlet to bring even more diversity into your shower. Both components are attached to an adjustable overhead fixture.
Check the price for this product on Amazon
---
This showerhead comes with a unique and interesting 0-shape with a dial in the middle. The body of the unit is made of high-quality ABS with a satin nickel finish, stylish and durable. The spray nozzles are rubber to minimize the efforts you spend on cleaning. This showerhead comes with two spray patterns—waterfall and rainfall.
This model can be installed easily in just a few minutes without any tools. It comes with an adaptable connection so that you can adjust the position of the showerhead to your liking. The faceplate comes with 112 nozzles to offer a full coverage and create a refreshing shower. It is equipped with a comfortable switcher to choose between the water patterns.
Check the price for this product on Amazon
---
This multifunctional handheld showerhead comes with three spray settings to offer a truly enjoyable showering experience. Made of solid heat-resistant ABS, it is durable enough to offer a flawless performance for many years, even if you prefer to take very hot showers. This model comes with an oil rubbed bronze finish and looks quite chic.
The construction of this unit comprises a handheld ABS shower wand and a flexible hose made of stainless steel. Apart from that, the package includes a showerhead holder and Teflon tape necessary for the showerhead to be installed. The installation is quick and easy and does not require any tools. The faceplate of the showerhead includes 73 rubber nozzles. This is one of the best massage shower heads available today.
Check the price for this product on Amazon
---
This showerhead comes with an unusual oval shape. Its dimensions are 13.75" x 5.875" to provide a full body cover. It is large enough for two people to shower at the same time. This showerhead can offer a perfect rainfall spray thanks to the number of nozzles—200. This model comes with a built-in water filter, which is a nice extra.
The unique design of this showerhead will look great in any shower, adding a fresh accent to the bathroom décor. It comes with a stylish and versatile chrome finish that will complement a bathroom of any design. This showerhead comes with a standard ½"-inch outlet, which makes it compatible with any classic shower arm.