Shower caps are quite useful things. They used to be especially popular in the last century but slightly lost their popularity at the beginning of the new millennium, mostly because of their awkward design. Today, with a great variety of modern designs and colors to choose from, they are becoming fashionable once again. No wonder, as they can protect your head from moisture and make showering much more comfortable, allowing you to look stylish and chic.
Modern models come in a wide choice of materials and styles. They can be simple, made of one layer of a waterproof material, or decorative that come with two layers—an ornate inside layer to enhance the design of the product and a practical outside layer to stop the water from getting into your hair. Some of them have a soft lining to make wearing the cap more comfortable. There are also shower caps for children. Unlike caps for adults, they do not serve the purpose of keeping the head dry. On the contrary, they are designed to prevent water and shampoo from getting into the child's face and, most importantly, eyes.
Best shower caps will protect your head from water and help you to maintain a perfect hairstyle. They can be real lifesavers for ladies with long and curly hair. Hopefully, our reviews will help you to find the best one for you.
Advantages of Using a Shower Cap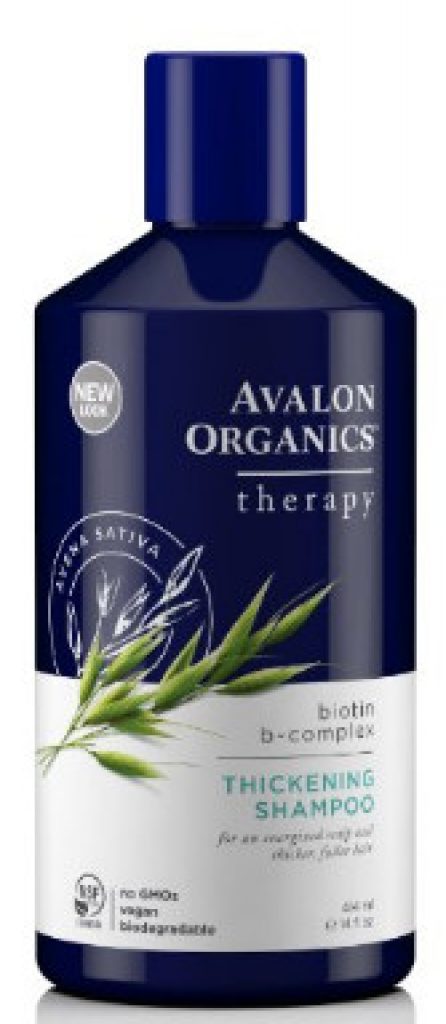 They keep your hair dry when you take a shower but do not want to wash your hair. Many people, women in particular, wash the hair every day. That may be quite harmful. Most modern shampoos contain harsh chemicals that overdry the skin of the head and strip your hair of its natural protective coating, leaving it defenseless against the environmental factors.
Washing your head every day might be a good idea only if you lead an active lifestyle and sweat a lot, as leaving sweat on your scalp might cause irritation and itchiness. Doing it every day might also be unavoidable if you have oily skin with high sebum production. Otherwise, it is advisable to wash the head less often. If that is not an option for you, at least choose an organic plant-based shampoo that does not contain any harmful chemicals.
This vegan shampoo from Avalon Organics will be a nice choice. It contains no parabens, phthalates, sulfates, or synthetic preservatives. Its plant-based dye- and fragrance-free formula will offer gentle cleaning.
They keep the hairstyle and prevent your hair from going frizzy. Need to take a shower but do not want to ruin your perfect hairstyle? Then, a shower cap is just the thing for you.
This useful accessory will also come in handy if you have naturally curly hair but prefer to wear it straight. In that case, even the slight humidity of air might make your hair go crazy and ruin the efforts you made to straighten it. A shower cap will make sure that your hair is straight and smooth, not curly and frizzy.
They can be a big help in your beauty routine. Shower caps are must-have tools that will make hair care more comfortable. They will come in handy for dyeing or applying hair masks.
Covering your head with a cap after applying the dye will allow the color to set and result in a deep and even hue all throughout the length of the hair. It will also allow you to leave the bathroom without fear that the dye will drip on the floor and leave spots.
This accessory will also help you to achieve a deeper treatment when you apply a hair mask. It will help the nutrients to set in so that your hair gets the most out of it.
They help to grow the hair. Sleeping in a shower cap to promote hair growth has become quite popular among beauty bloggers. Some of them state that it produces "greenhouse effect" and creates a warm and humid environment. Such conditions improve blood circulation in the skin of the head and transport more nutrients and oxygen to hair follicles. Your hair will not grow overnight, of course. However, sleeping with a shower cap on your head regularly, or just wearing it for a long time for that matter, can increase natural hair growth somewhat.
You can learn more about the so-called "greenhouse effect method" if you follow this link.
A Guide to the Most Popular Shower Cap Materials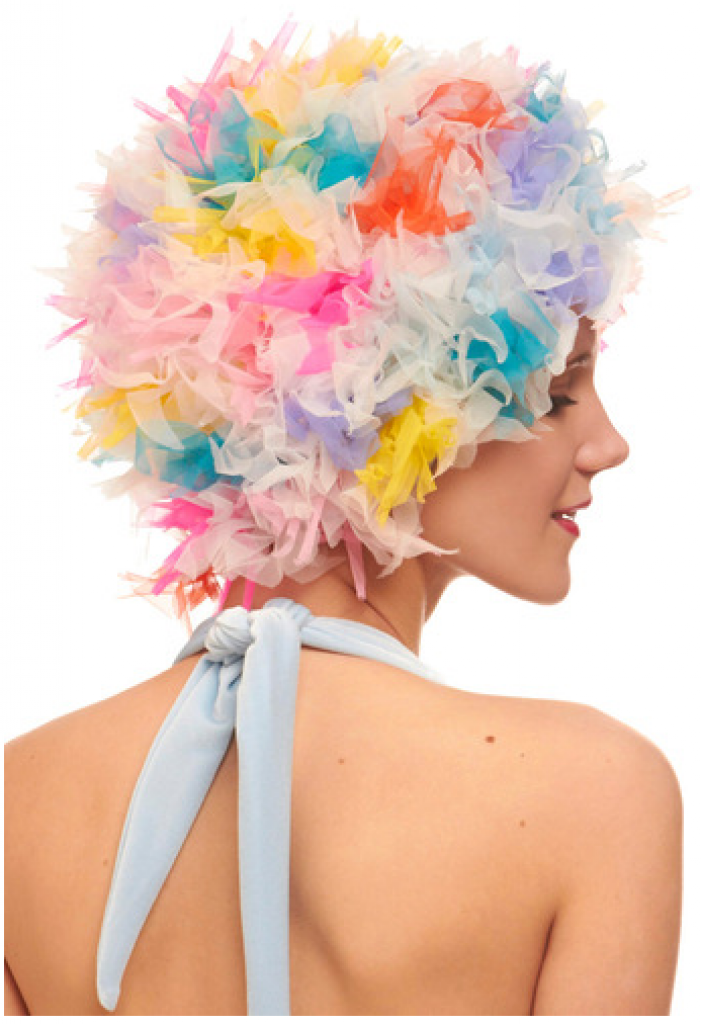 Shower caps can be made of different materials. Their exterior is usually made of a waterproof fabric and their inside surface is lined with a soft cloth. The most popular materials are:
PVC is light and practical. This material can offer great water protection and easy cleaning. If you choose a PVC cap, make sure that the material does not contain BPA or any other harmful phthalates.
Polyethylene is typically used to make disposable caps, as this material is not very durable. Among its advantages are its low cost and good moisture resistance.
Silk is used to make luxurious caps. It looks chic and feels nice when you put it on. Silk fabric is a great material for this purpose thanks to its waterproof quality. Apart from that, silk is durable, lightweight, soft, and naturally hypoallergenic.
Nylon caps look stylish and come in a wide array of styles and colors. This synthetic material is dense and durable. It is also mildew-resistant which is always a great thing when it comes to the bathroom.
Terry cloth is used to make the lining. It is usually made of 100% cotton, a natural breathing material that will not make your head sweat. Caps with a terry cloth lining are comfortable and practical.
Microfiber is another material frequently used to line the interior of shower caps, although there are wraps made entirely of this material. It is a synthetic counterpart to the terry cloth. Microfiber is soft, durable, and water absorbing.
EVA and PEVA are also used as materials for lining. These eco-friendly materials are much safer than PVC and other kinds of plastic. They will be a nice choice for those who care about health and the environment.
Satin linings are quite common, too. This material is nice to the touch thanks to its smooth silky texture. Satin is durable as long as it is cared for properly. It also looks quite glamorous thanks to its luxurious sheen.
Top Five Best Shower Caps
This extra-large shower cap will be a great option for people with a large head or a lot of hair. This model is very comfortable as it comes with a drawstring for easy adjustment. Most caps have an elastic band that can bite into the neck and forehead. With this shower cap, you get to decide how tightly it will sit on your head.
This cap from Simply Elegant is made of 100% eco-friendly EVA to ensure safety. This material dries quickly and has a mildew-resistant agent. This model comes with a double lining made of soft satin for the highest level of comfort and a gorgeous look. Both the exterior and the interior surfaces of the cap are black. A stylish girly print on top greatly enhances the design.
---
This cap will be a nice option if you have unruly curly hair. It is large enough to hold even very long and thick hair. The top surface is waterproof to make sure that the drops bounce off it and don't get a chance of ruining your hairstyle. It is also mold-resistant to offer easy cleaning and avoid any unpleasant consequences.
The Boudoir cap from Betty Dain's Socialite collection has a chic and womanly design. Its exterior is made of pink nylon with feminine prints and looks very stylish. The lining is made of light pink terry cloth to accentuate the design and offer comfortable sensations. With this shower cap, you will look glamorous even in the shower.
---
If you care about our planet and are mindful of the current ecological situation in the world, this shower cap is just what you need. Made of eco-friendly high-quality materials only, it is safe both for your health and for the environment. The design of the cap comprises an ornate outside layer and a clear see-through lining, both made of PVC- and phthalate-free PEVA.
This model from Honest Goods comes in one size that will fit anyone. It is available in several colors and with different prints, including mint hearts, pink polka dot, white bows, and white cats. The shower cap is 100% waterproof to make sure that your hair is not exposed to moisture. Each cap comes in an individual package made of recyclable materials.   

---
This fashionable shower cap will make you look pretty and cute. It has a decorative interior with four patterns to choose from: deco dots, diva, sassy stripes, and tropical oasis. Each model has a nice little bow at the front that looks quite lovely. The cap is oversized to make sure that it fits even the longest and bushiest hair. It comes with a tight elastic band to make sure that your hair stays in and the water stays out.
The design of this model from Betty Dain's Fashionista collection comprises a nylon exterior and a PEVA lining. The exterior is waterproof and the lining is mold-resistant to offer a comfortable and healthy environment for your hair. If you are looking for a combination of comfort, quality, and style, this cap is just the thing for you.
---
This three-piece set will be a nice option if you want to get shower caps not just for yourself, but for the other members of the family as well. It will also be a great choice for those who want to save some money. If you choose this set, you will get three high-quality caps that will protect the hair from water drops and humid shower air.
These caps from Styling Essentials come in a bright and vibrant shade of purple that is sure to cheer you up after a hard day at work. They are designed based on the latest fashion trends to look stylish and unique. However, the design is not the only advantage of these caps. They are practical and functional as well. Each cap has a rubbery elastic band along its rims to keep the water out.
DIY Shower Cap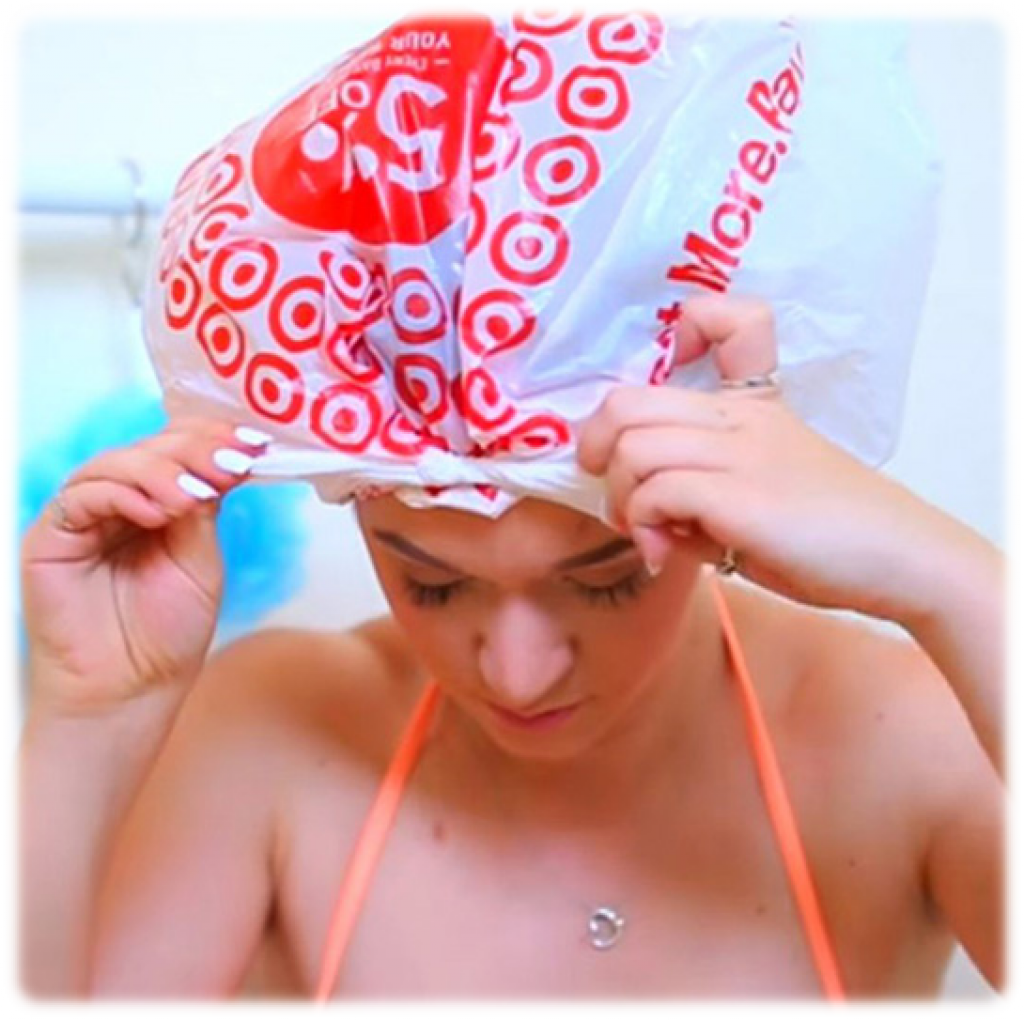 If you have no time or opportunity to buy a shower cap, you might consider making it yourself. It won't require much time or efforts. Everything you need is a plastic bag and a few hairpins.
Take clean a plastic bag. Its size should depend on the length and volume of your hair. If you have a short haircut, a small bag will do just fine. For long and medium hair, use a medium-sized bag.
Make a bun and pin up your hair, so that it is as close to the skin of the head as possible. Otherwise, your hair might become loose and fall out of your "shower cap" in the middle of showering.
Put the bag on your head just like a cap. Make sure that handles face your ears. The bag should cover your head tightly. For that, pull the remaining part of the bag on your forehead, twist it, hide it inside the bag, and secure it with a pin.
Now, you can take a shower and keep your hair dry. Your DIY shower cap will protect your hair from moisture. After use, you can throw it away and use another bag the next time. Or, you can let the bag dry and use it again. However, you should not use the same bag for more than two weeks.