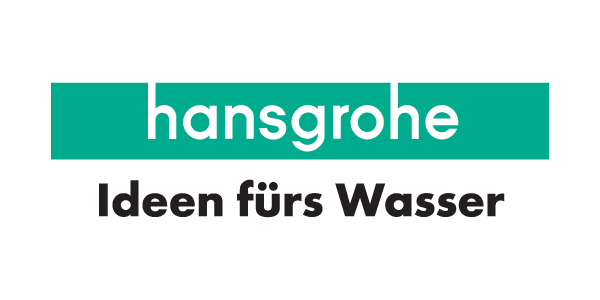 Finding the best shower head means finding a high-quality product that is reliable and meets all of your expectations as an individual. It should include all of the features an appearance that most aptly suits your tastes. We've prepared this review of the top 5 Hansgrohe shower heads to help you find the ideal shower head with greater ease. You'll find a complete description of each of these top rated heads including their ratings as reported by customers who have actually purchased and used them. Hansgrohe is a brand name that is trusted and proven with over 100 years in the business. Using innovative technologies along with high-quality materials and workmanship, the company produces high-end products for luxury bath enjoyment with a wide selection of styles and full customer service on each product. Built for maximum reliability and performance.

Top Five Best Massage Shower Heads from Hansgrohe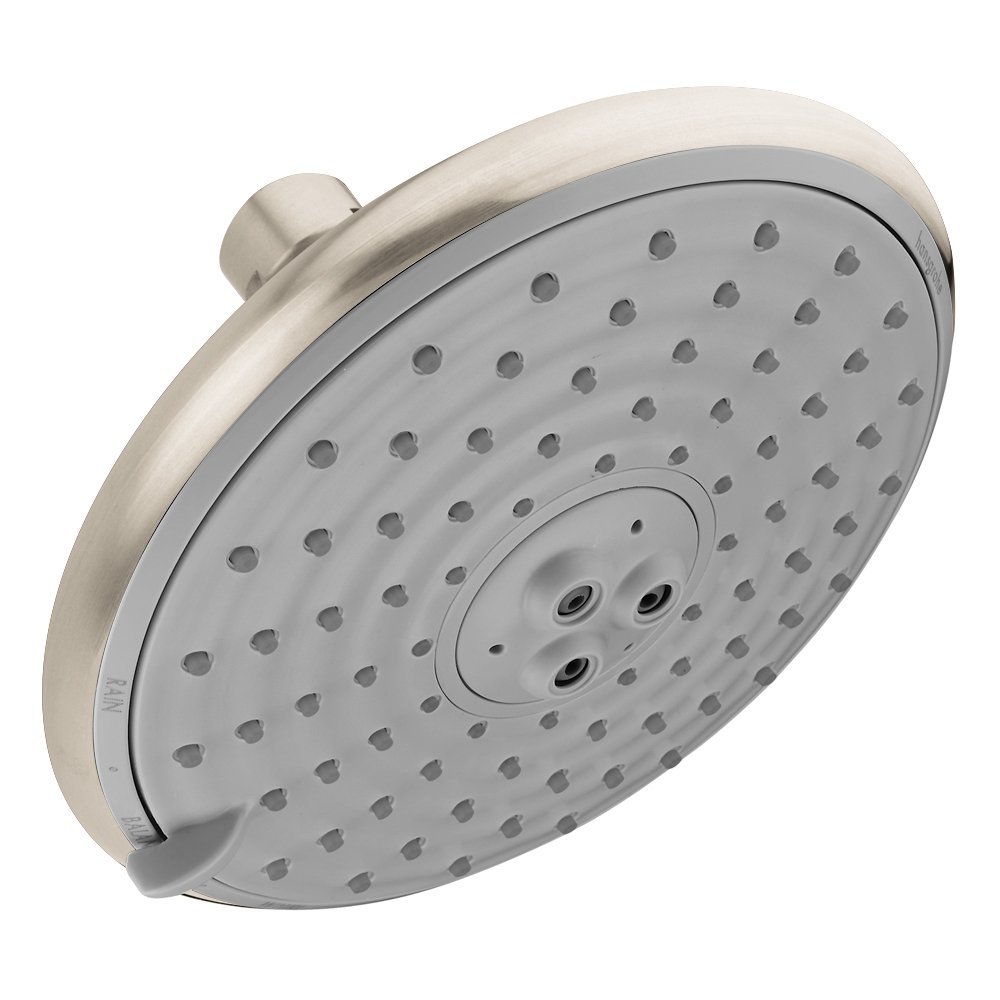 This 6-inch shower head is manufactured in Germany and comes in an attractive brushed nickel finish, suitable for most bathroom decor. Designed for optimal relaxation, it features the option for 5 different spray patterns ranging from soft rain spray to an invigorating whirl massage. You can adjust the settings for three combinations of the two settings. The oversized 6-inch spray face provides for a generous supply of spray.
Features
The Raindance features 80 no clog spray channels and QuickClean cleaning system.
It comes with a rubber boot and 1/2 inch female supply.
You will need to purchase an arm and flange which are sold separately.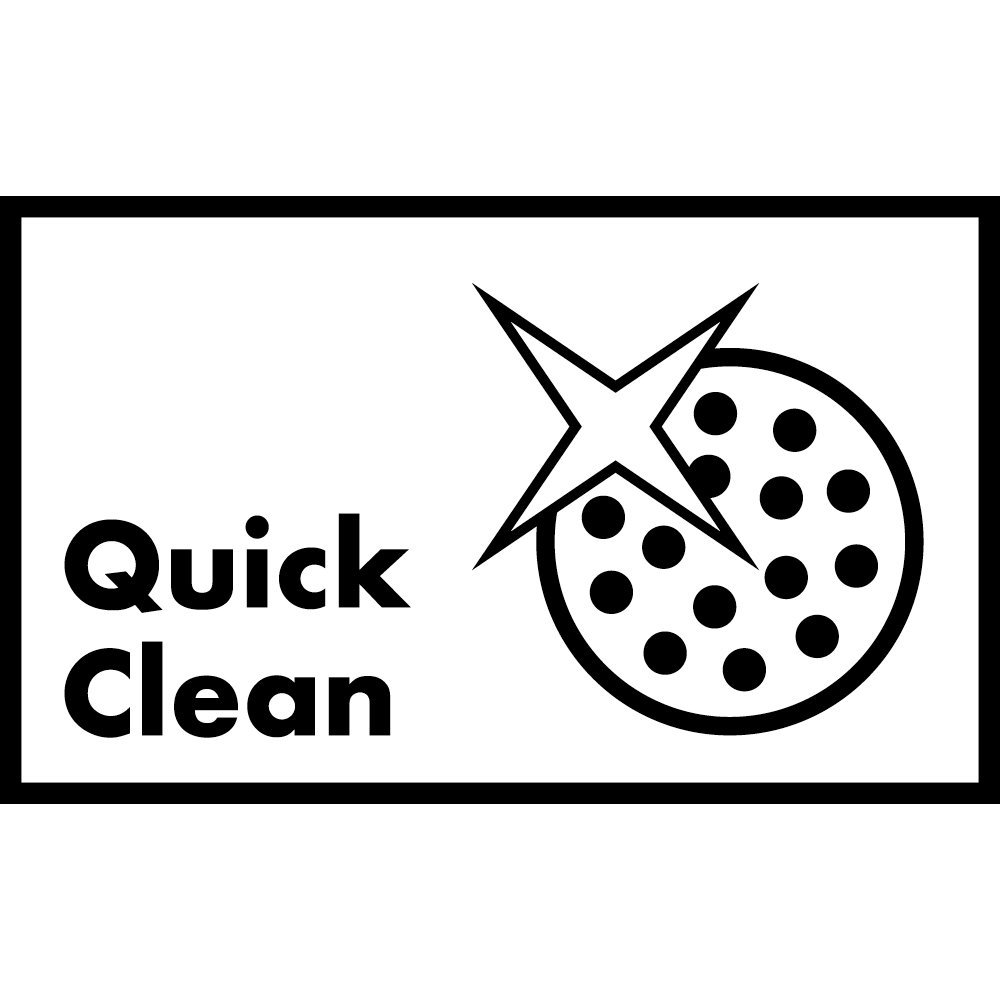 Rating
People who purchased and used this product rated it with a high score of 4.2 out of a possible 5 stars. The majority found it to be a high-quality product that performed with excellence. Those with hard water sources commented that there is a tendency for clogging under these conditions but still gave it above average marks.
---
The Raindance E 150 Air 3 jet hand shower gives you a 6-inch extra large showerhead for a good supply of spray with an attractive chrome finish. This head is fully adjustable to suit your showering neeвs. Choose from three separate spray modes including BalanceAir, RainAir or WhirlAir for a light shower to invigorating whirl action. You will enjoy a maximum water flow rate of 2.5 gallons per minute when you need extra volume.
Features
Rotatable spray disc features 3 settings for adjusting spray mode desired.
The GuickClean technology provides an anti-calcification feature for fast and easy removal of dirt and limescale removal by rubbing it off of the flexible silicone nozzles.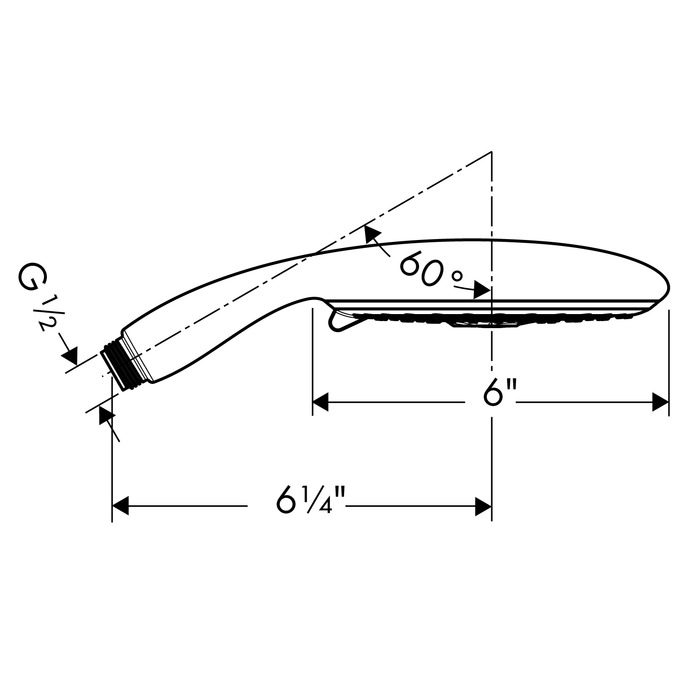 Ratings
This shower head has been given an overall score of 4.3 out of 5 possible stars for performance and providing relaxation. Only one customer reported issues with the design of this head and needed replacement. Most report that it works very well, meets and in some cases, exceeds all expectations.
---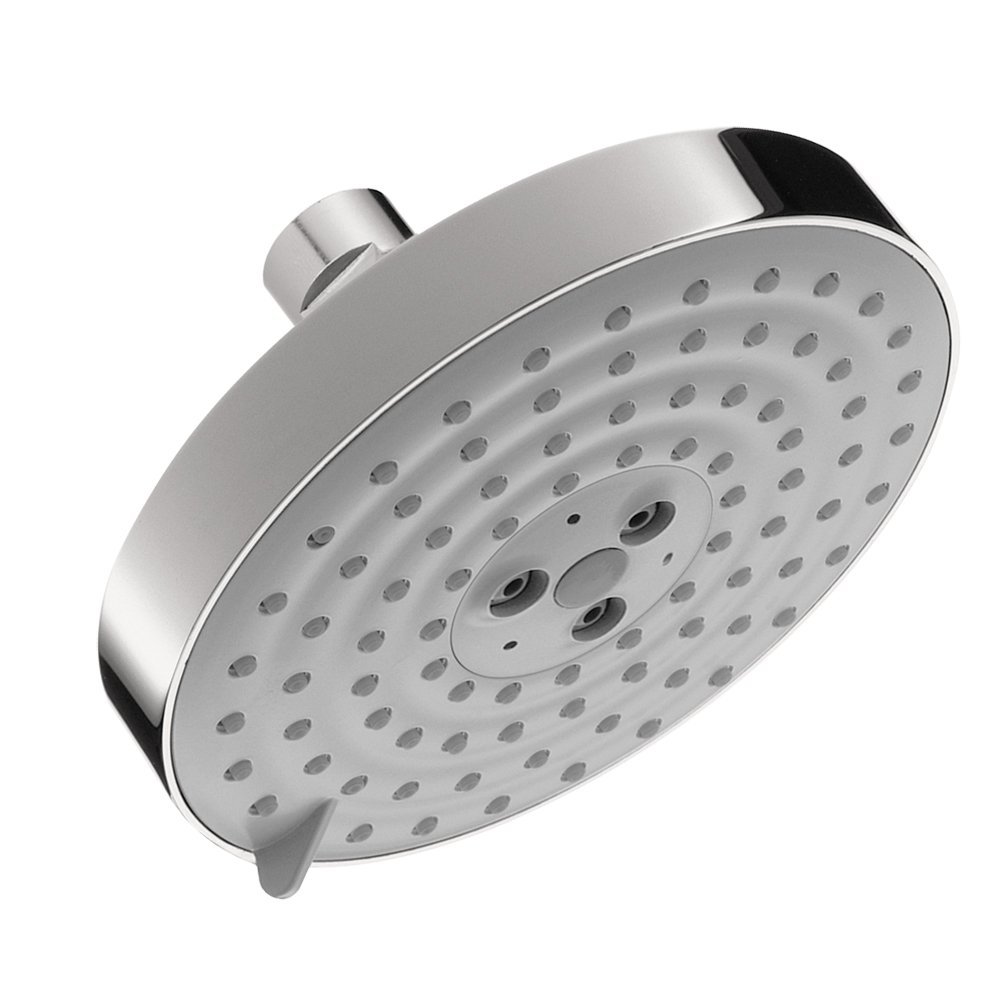 The Raindance S 150 shower head comes in a stylish chrome finish and uses innovative air infusion for a high-performing shower head with adjustable spray settings for your comfort.
Features
AirPower technology allows you to adjust the settings from a gentle spray to vigorous massage jet flow.
The GuickClean feature makes removal of limescale deposits and dirt as easy as rubbing them away.
Flexible silicone jets are durable and long lasting.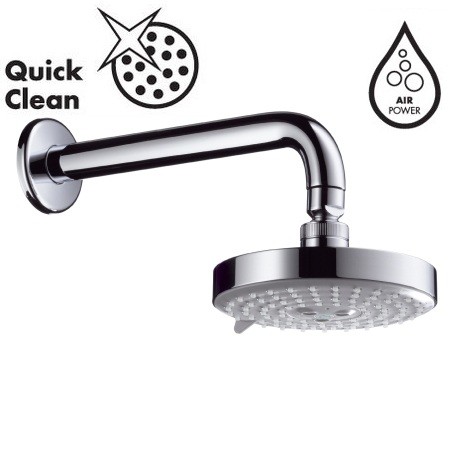 Ratings
Customers gave this product an overall high rating of 4.8 out of 5 stars. Most found this shower head to be of high quality, surpassing most others on the market they had tried, making it one of the most popular choices for luxury showering. Easy to install and great reliability. One customer commented that the head they purchased was defective and there was the need of replacement on three occasions, but the company was fair in making the necessary arrangements.
---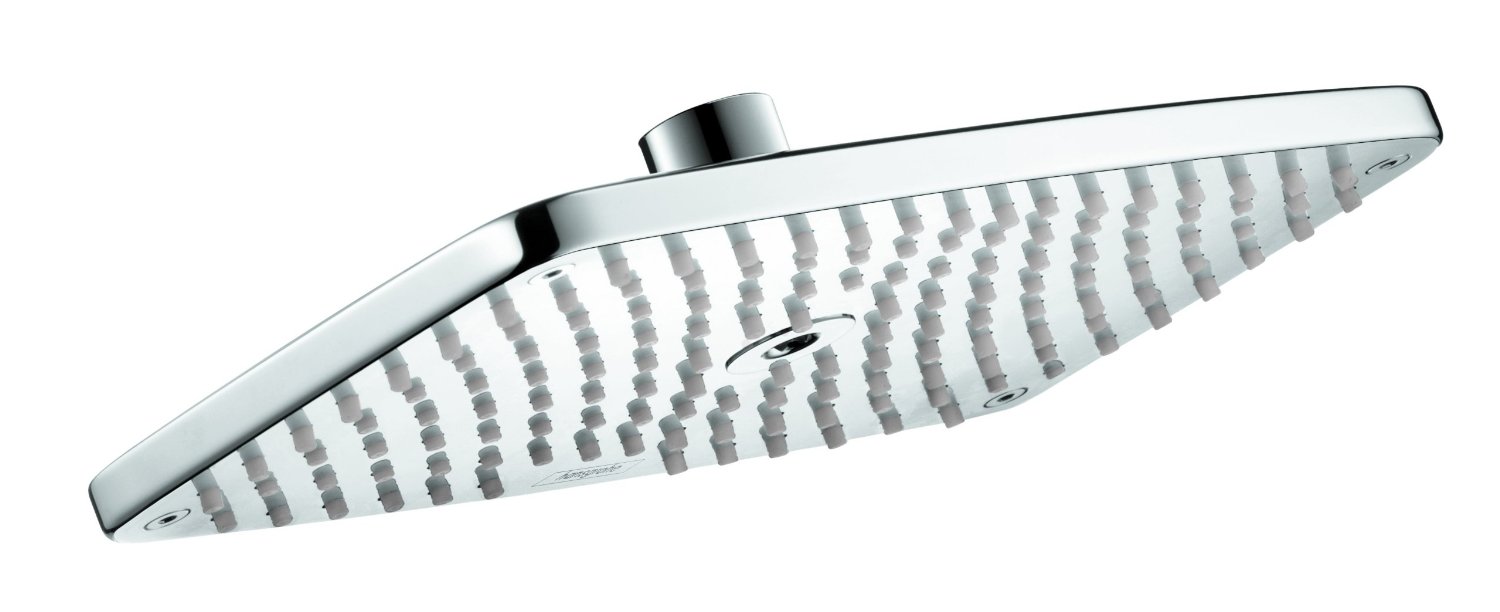 The E 240AIR 1 Jet showerhead comes in a chrome finish that fits in well with most bathroom decor. Loaded with features that make this among the top luxury shower heads, you'll enjoy the adjustable settings for relaxing spray or the more invigorating massage jet settings. The rectangular design keeps the shape of the human body in mind for coverage of the shoulders, yet is slim in design.
Features
AirPower technology powers water jets mixing water with air with adjustable settings so you can get the force and water flow you want.
Cleaning is easy thanks to the GuickClean feature that allows for removal of limescale deposits with a simple rub.
Ratings
Customers have given this product a perfect 5 out of 5 stars rating. It provides reliable and high performance with settings that can be set to perfection. One customer commented that the shower feels like a rain forest.
---
The attractive chrome finish is compatible with most bathroom decor. The Clubmaster is great for everything from a quick hand shower to a full luxury shower.
Features
The oversized head provides a constant and full stream of shower water for soothing and relaxing rain shower or the more vigorous whirl-air massage feature for stimulation of skin and massage for aching muscles.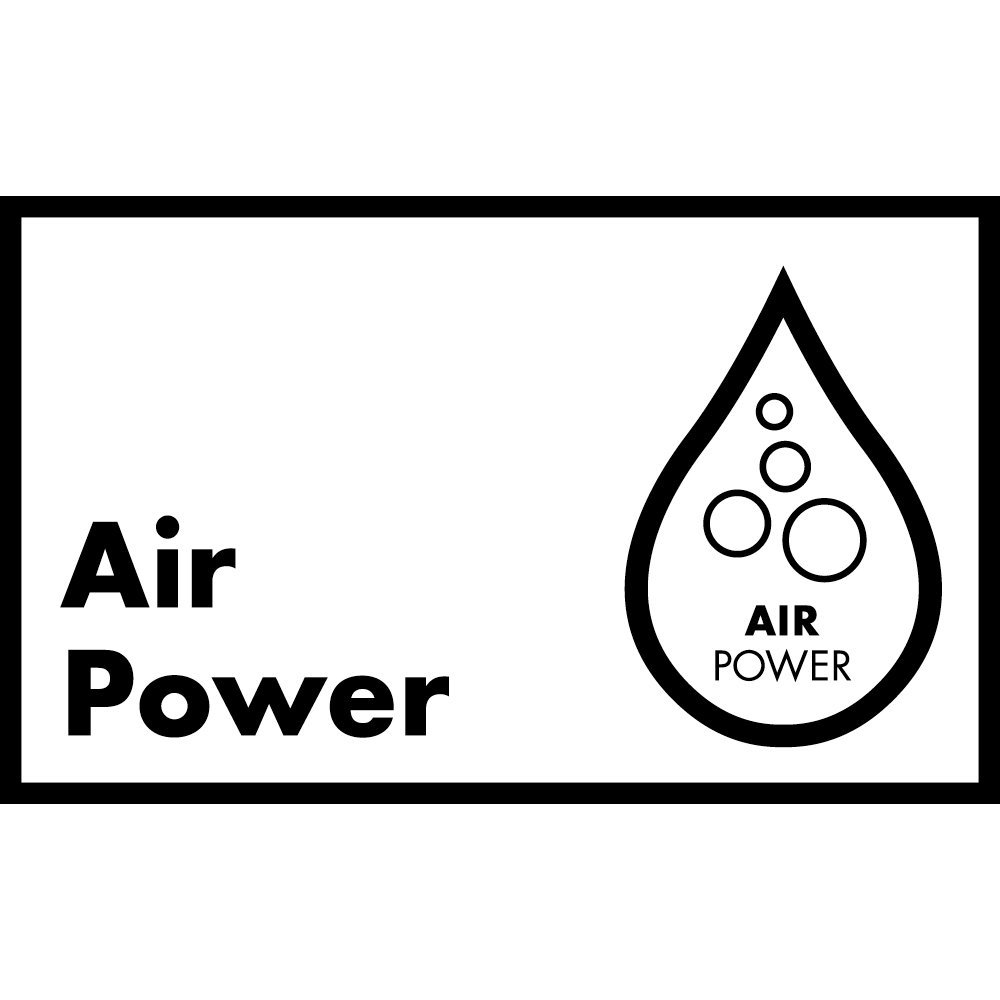 Ratings
This shower head was given a 4.4 from users who gave mixed reviews, with the majority being high. The water pressure has a tendency to be low unless the white restrictor is removed prior to use. This was the main concern voiced with most users praising the comfort and reliability of this head that features a nice wide flow pattern.
---
Final thoughts
The Hansgrohe company has built a sound reputation for providing high quality products with excellence in customer service over the past 100 years. They are still pleasing customers today with high-end luxury bath fixtures and equipment. The Hansgrohe shower head reviews presented give you five of the best Hansgrohe shower heads as rated by real people who have actually purchased and used them, to help you find the model that will meet your needs and expectations.