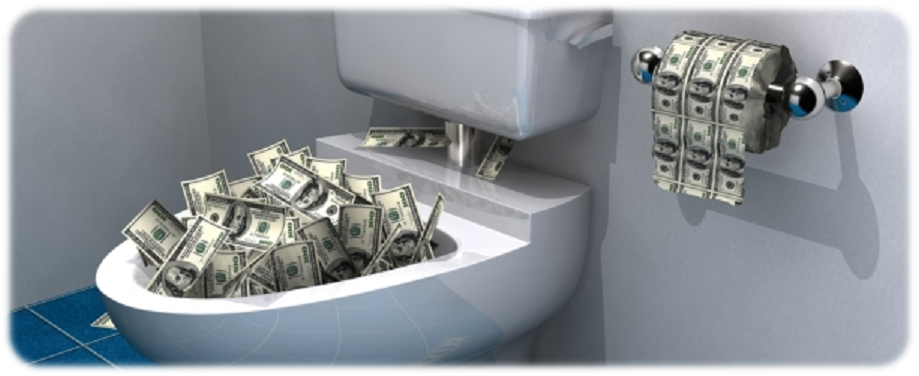 Finding a toilet for your bathroom is not such a big deal, especially if you can read reviews of the best toilets. However, if you are on a limited budget, the task gets somewhat more difficult.
What defines the price of the unit? There are many factors: the material it is made of, its design, its flushing system, as well as some additional features. The name of the brand also means a lot. However, even the top brands can offer toilets for low prices.
Buying a cheap model does not mean getting the worst. Even cheap toilets can have high quality, be comfortable, durable, and eco-friendly. Look through our reviews to find the best toilet for the price 🚽 that will be a nice addition to your bathroom.
Top Three Best Affordable Toilets
This is one of the best high-quality toilets that come for a reasonable price. This compact unit has a modest size, meaning it will be a great choice for a small bathroom. It is a standard two-piece model that comes with a bowl and a tank. This model is available in four finish colors – white, almond, biscuit, and black.
The Wellworth Classic from Kohler is a great choice for those who care about water conservation or simply wish to save some money on their water bills. This model comes with a Class Five flushing technology that uses only 1.28 gallons per flush. That will allow you to save more than sixteen thousand gallons of water per year, compared to your old toilet.
---
This is another good toilet that comes for a modest price. It uses 1.6 gallons of water per flush. That is more than the other models from our reviews consume. However, this amount is defined as acceptable by WaterSense. This two-piece unit comes in just one finish color, classic white.
The EcoLogic from Niagara is a basic floor-mounted unitthat will look great in any bathroom. Made of vitreous china with metal accents, it looks simple yet elegant. It has a round bowl that will fit even in a bathroom with limited space. Its efficient gravity flush flapperless system makes this model virtually noiseless.
---
This toilet costs even less than the previous models. However, that does not mean that it is not as good. It comes in two editions – with right height and normal height. There are also two shapes of bowl available with this model – round and elongated. You can order the toilet separately or along with the professional installation.
The H2Optimum from American Standard is a high-efficiency model. It consumes less water than its more expensive counterparts – only 1.1 gallons per flush. However, that does not influence its flushing power – this model does its job just fine. The unit comes with the EverClean surface to make cleaning quick and easy.