Toilet paper is one of the things we use on a daily basis. We are so used to it that we barely even notice it. Toilet paper on a toilet holder is an essential element of any bathroom interior. However, choosing the best toilet paper is critical not just for comfort but for maintaining good health. If the texture of the paper is too rough, it may injure the sensitive skin of the anus, causing hemorrhoids and other anal and rectal disorders.
Today, the market is overflown with high-quality toilet paper from many manufacturers. The best toilet paper brands are Charmin, Cottonelle, Scott, Angel Soft, and Quilted Northern. Each of these manufacturers is known for their thick toilet tissues that are as soft as a cloud.
Purchasing top-rated toilet paper, you save money in the end. Toilet paper from top brands costs more than cheap toilet paper. However, it is thicker and tears less easily, meaning you will need fewer tissues to wipe yourself after using the toilet.
With the help of our useful tips, you will learn a lot of interesting facts about toilet paper. Our reviews will help you find the best toilet paper deals and get the answer to the question what toilet paper is best for septic tanks.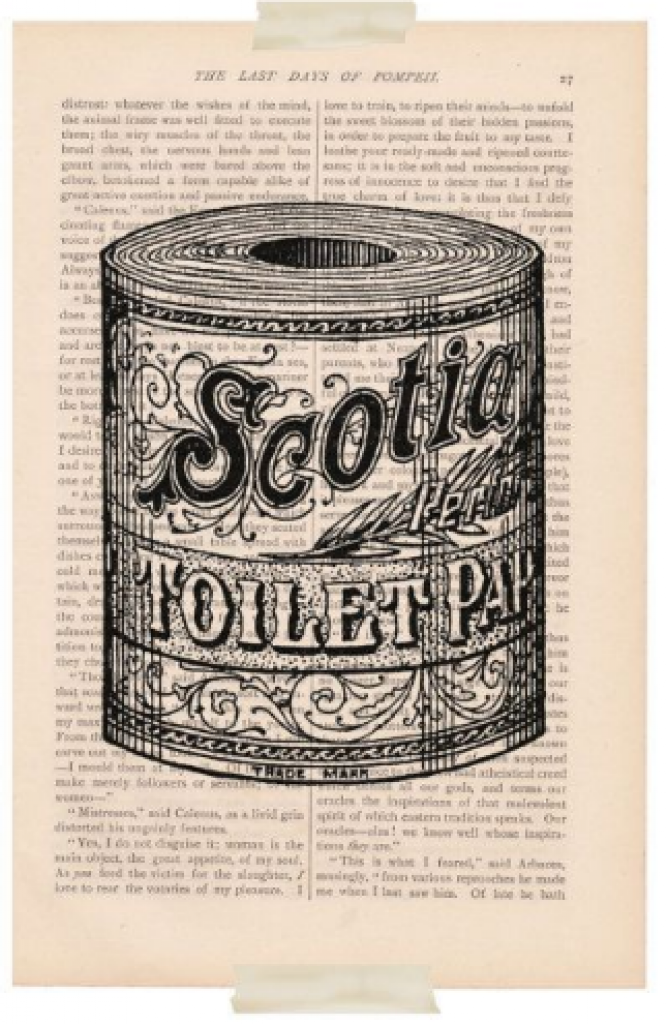 History of Toilet Paper
Toilet paper has not always been in common use. According to the Toilet Paper History website, the first manufactured toilet paper was produced in China in 1931. However, presumably, paper has been used for this purpose long before that. Toilet paper, or paper for personal hygiene, has first been mentioned in Korea in 589 AD.
Prior to toilet paper, people used different materials to wipe their lower body parts. Preferences varied in depending on the area where people lived. Europeans used straw, hay, grass, wool, and other natural materials. Indians preferred to wash in a river. Eskimos used snow and Tundra moss for that purpose, while Hawaiians preferred coconut shells.
In the US, toilet paper was not commonly used until the beginning of the 20th century. Even today, about 75% of world's population do not use toilet paper at all, preferring to wash after using the toilet. This method is much more pleasant and safer for health. Besides, it is a great option for those who care about the environment, as thousands of trees are being cut to produce toilet paper. You can use a bidet to give your delicate body parts a refreshing cleanse.
How is Toilet Paper Made?
Toilet paper can be made in two ways: either using virgin wood or using recycled paper. Such materials as trees, water, chemicals for extracting fibers, and bleaches are used in the first case. After the trees are debarked and chopped into pieces, they are soaked in chemicals for about three hours. In the result of this soaking, we get pulp. It is then washed to remove lignin and chemicals, and bleached to remove the color. After that, the pulp is mixed with water, sprayed onto mesh screens, pressed and dried.  After that, the paper is wound on reels, cut into rolls, and wrapped.
The production of toilet paper using recycled paper is much quicker and easier. Recycled paper is mixed with hot water and detergents to make it liquid. After that, it goes through multiple screens to remove inks and coatings. The pulp is bleached and sanitized using peroxide. After that, it goes through the same steps as virgin wood pulp to produce toilet paper. Recycled toilet paper is somewhat cheaper than its counterpart made from virgin trees. Apart from that, it is an eco-friendly option. Just imagine – producing the amount of toilet paper that is sufficient for one person requires cutting about 384 trees. If everyone used recycled toilet paper, that amount could be decreased considerably. In addition, the manufacturing of recycled paper requires 50% less water, 40% less energy, and causes 74% air pollution and 35% less water pollution.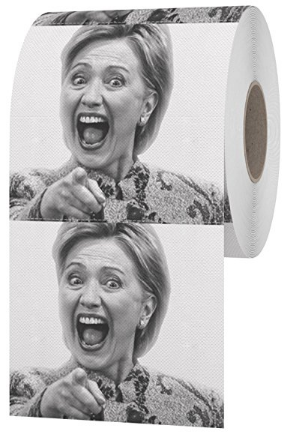 Types of Toilet Paper
Apart from the source of the raw material, toilet paper can be categorized based on such parameters as the number of layers, texture, decorations, and other extra features.
Depending on the number of layers, toilet paper can be 1-, 2-, and 3-ply. Some 1-ply toilet paper can be thicker than 2-ply, which makes it a cheaper option, as you will use less paper in the end.
Toilet paper may be simple or textured. There are many variants of texture so that anyone can choose one to their liking, one that is the most comfortable and pleasant to the touch.
Apart from the standard toilet paper, there is premium or luxury toilet paper. It can be pre-moistened for the utmost comfort or perfumed to mask unpleasant smells.
Toilet paper may come in various colors; however, the most common are white and natural, or brown. It comes in three types of rolls: standard, jumbo, and jumbo junior.
Apart from simple one-color toilet paper, there are also printed toilet tissues. The most popular prints are money and camouflage. There is even toilet paper with Hilary Clinton and Donald Trump printed on it!
A Guide to Choosing the Best Toilet Paper
When it comes to choosing the best toilet paper in the world, we have to consider many features. The main of them are:
Softness. Toilet paper should be soft to offer comfort and safety. Coarse paper may irritate the sensitive skin of the anus, causing tiny cracks that might cause itching, bleeding, and hemorrhoids.
Strength. It is very important that the toilet paper you choose is strong to make sure that it does not tear in the middle of wiping.
Tearing ease. This feature defines how easily sheets can be torn apart. It depends on how well the toilet paper is perforated.
The number of layers. 1-ply and 2-ply toilet paper is the most popular. However, there are also loo rolls with 3-ply tissues.
The number of sheets per roll. Usually, a roll of 1-ply toilet paper contains 1,000 sheets, while a roll of 2-ply paper contains half that amount – 500 tissues.
Eco-friendliness. Recycled toilet paper is a greener option for those who care about the environment. Apart from that, there are tubeless rolls that come without a cardboard cylinder. Natural-colored toilet paper is also more eco-friendly, as its production does not involve chlorine or any other kinds of bleach that are harmful to the environment.
If you care about the ecological situation on our planet, check out this guide on the Down to Earth Mother website to choose the best eco-friendly toilet paper.
Top Five Best Toilet Paper 2018
This best selling toilet paper is a number one pick for many customers. It is soft, yet strong. Made of three layers of extra-silky paper, it is plush and delicate as a feather. Using this toilet paper, you will get a clean and luxurious feeling each time.
The Ultra Plush Toilet Paper from Quilted Northern comes in longer lasting rolls so that you can change your roll less often. Each package includes eight supreme rolls that will last as long as thirty regular rolls.
Follow this link to order this toilet paper on Amazon
---
When it comes to toilet paper, Charmin is considered one of the top brands. It is among the softest 2-ply loo rolls on the market. It has a unique flowery texture with comfort cushions that looks beautiful and is pleasant to the touch.
Each pack of Ultra Soft Toilet Paper from Charmin contains 24 Mega Rolls. Each roll has 308 sheets in it and lasts as long as four regular rolls. With these toilet tissues, you will get a soft and cushiony clean.
Follow this link to order this toilet paper on Amazon
---
This large pack includes 36 family rolls of ultra-soft toilet paper, which equals 86 single rolls. Despite their large size, these rolls fit standard toilet paper holders just perfectly. Each sheet comes off easily and without effort.
The Ultra ComfortCare is the softest and thickest toilet paper from Cottonelle. Being the ultimate in comfort, it also has one of the highest absorbency rates you can find on the market. It comes with the unique CleanRipple texture that is designed to clean better making you feel fresh.
Follow this link to order this toilet paper on Amazon
---
This toilet paper comes with the highest number of sheets per roll. Each roll has one thousand 1-ply toilet tissues. These rolls are last longer than any other toilet paper in America. It will allow you to change rolls less often than ever.
The 1000 Sheets Per Roll Toilet Paper from Scott is a great option for large families. Although it is virgin-wood toilet paper, it has been certified by Forest Stewardship Council as environmentally appropriate, as the wood for its production is taken only from responsible sources.
Follow this link to order this toilet paper on Amazon
---
This is another simple yet great toilet paper for those who are looking for the utmost comfort. Unscented and soft as a feather, it is a perfect choice for sensitive skin. Each pack includes 36 mega rolls, which is equal to 144 regular rolls.
Each roll of the Bath Tissue from Angel Soft contains 528 2-ply toilet sheets. Each of the mega rolls equals sour regular rolls from this manufacturer. It is one of the best toilet paper deals available today.