When it comes to the bathroom, the choice of finish materials for walls and floor is vast. Tiling the surfaces is one of the most obvious solutions. Other wall coverings include single-sheet plastic, acrylic, laminate, stone, and glass. Even wallpapers for bathroom exist.
Another traditional and easy way to change the décor of the bathroom is by painting the walls.
Advantages of Painting your Bathroom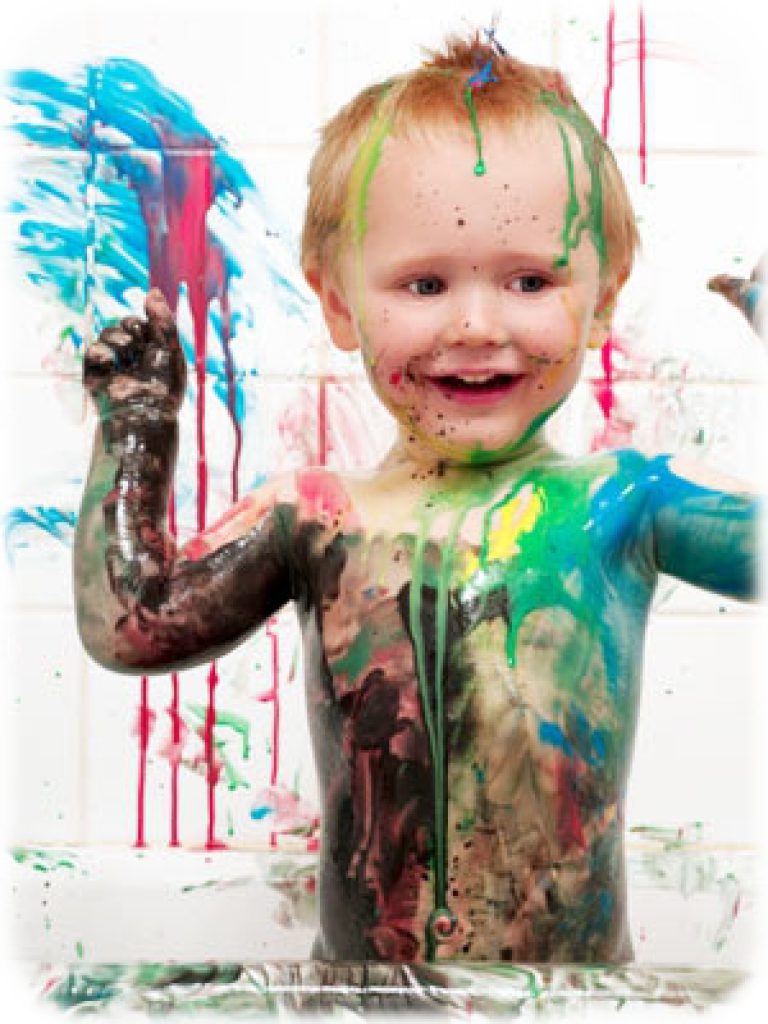 It is quick. Painting does not require spending too much time, especially compared to tiling or wallpapering. Paint takes quite some time to dry, yet coating the surfaces is quick.
It is easy. Applying paint does not require any special skills; even a kid can do it. Moreover, working with a brush or a roller can be calming and enjoyable.
It is stylish. Walls coated with paint have a special look to them. You can choose paints with different gloss levels and create decorative textures to create a unique design.
It is practical. Painting the walls will help you to minimize the time and effort you spend on cleaning, as most bathroom paints come with mold- and stain-resistant additives.
Types of Paint Based on the Material
Oil-based paints can offer good adhesion and a tight grip on the painted surface. They are relatively durable, yet sometimes they crack with time if they are repeatedly exposed to oxygen. If you choose oil-based paint for your bathroom, you should be extra careful when applying it, as this type of paint is very difficult to remove. After you are finished, you will need some strong chemicals like white spirit and turpentine in order to clean the brushes. Oil-based paint needs a lot of time to dry, 24 hours or even more. Yet, this type of oil is easy and smooth to apply, and one coat is enough to cover the surface thoroughly.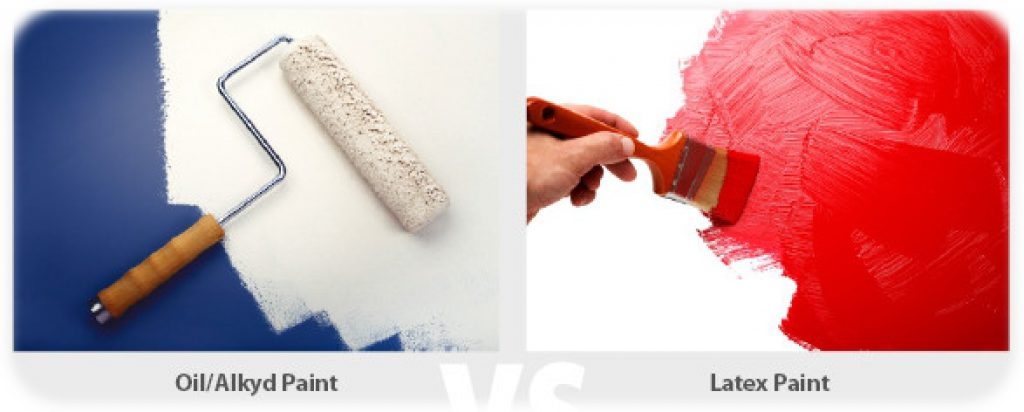 Latex paints are water-based. Thanks to their mild formula, such paints are easy to clean up. Durability, flexibility, high color-retaining quality, and reduced drying time (somewhere between one and six hours, depending on the product) are among the other advantages of latex paints. They can be used both for interior and exterior application. Latex paints will be a great choice for those who care about our planet, as they come with low levels of toxic emissions and are safer for the environment than oil-based paints. They can be used on most surfaces. The only material latex paints do not apply well to is wood.
Types of Paint Based on Coat
Primer. It is used on uncoated surfaces only. Its purpose is to protect the material and to create a solid base for the following coatings. There are both oil-based and water-based primers available on sale.
First coat. This paint is used to make the surface opaque. Most surfaces require one or two coat layers before a finish layer of paint can be applied. The color of the former should complement the color of the latter: for light finish paint use light first coat paint, for dark finish use dark first coat.
Finish coat. It is used for applying the finishing layers. Finish coat paints are what will create the final look of the surface. There are several types of finish coat paints depending on the gloss. Choosing the right gloss level is very important and depends on many factors, including the material and evenness of the surface, as well as the presence of any flaws on it. The types of finish based on the gloss level are as follows:
Matte, or flat finish is in trend today. It is widely used for different home remodeling projects. It is a great option both for walls and for ceiling finishing. Matte paints are great for imperfect surfaces as they can make any flaws considerably less noticeable. Matte paints come with a low gloss level, less than five.
Velvet paints look flat when you look at them straight, yet show a slight sheen if viewed at an angle. Just like matte paints, paints with a velvet finish create a porous coating which makes cleaning rather difficult a task. They come with a gloss range of five to nine.
Eggshell finish is characterized by the slight sheen similar to that of the surface of an egg. This finish is much easier to clean compared to matte paints. It also gives a surface a particular depth and warmth. Its gloss level can be somewhere between ten and fifteen.
Low sheen paints resemble the sheen of eggshell, yet they have a slightly brighter gloss. They are a great choice for decorating the bathroom, as their texture offers easy cleaning on any type of surface. Their gloss range equals twenty to twenty-five.
Semi-gloss paints have a much more noticeable shine to them than low sheen ones. Such glossy textures resist stains well, which is always a great thing, especially when it comes to the bathroom. The sheen level of semi-gloss paints ranges from forty to fifty.
Gloss finish will give the bathroom surfaces a sleek and modern look. It can accentuate flaws because of its high sheen, so it is best to use it on flat and even surfaces only. It reflects the light well, which can create an illusion of more space in a small bathroom. Its gloss level is somewhere between seventy and eighty.
High gloss paints have the highest reflective quality. High durability and stain resistance are among their other advantages. They are the easiest to clean, compared to the paints with other finishes. They come with a gloss range of eighty-five and higher.
Apart from standard ones, there are decorative paint finishes that look very stylish and can give a special vibe to any bathroom. They can be achieved by using different tools on basic paint. The most popular are faux, scumble, and glaze finishes.
Advantages of Bathroom Paint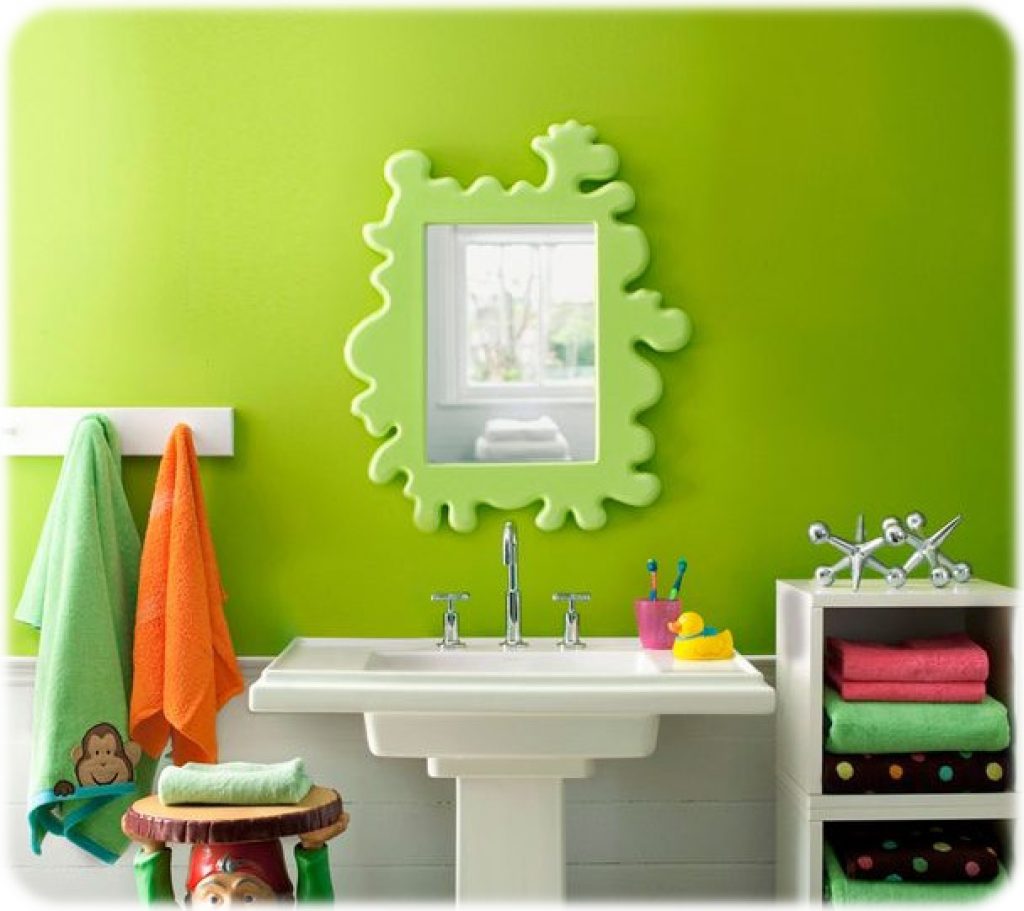 Affordability. Paint is one of the cheapest options when it comes to decorating the walls of the bathroom. You can find paint priced less than $10 for one tin.
Mold-resistance. Bath paints are designed specifically for such humid environments as bathrooms. Their formula includes anti-mold agents, making sure that your bathroom stays safe for your health.
Color choice. Bathroom paints come in all imaginable colors and hues, light and dark, bright and neutral, so that everyone can find a match for their bathroom decor.
Top Three Best Paint for Bathroom
This oil-based paint is unlike any other. It has a mild formula with less odor than most latex paints have. This paint is a great choice for waterproofing as it is guaranteed to protect any surfaces from moisture.
The WaterTite paint from Rust-Oleum contains an advanced mildewcide to prevent the growth of mold and mildew in the bathroom. The smooth texture of the paint will offer easy applying to both wet and dry walls.
Follow this link to shop on Amazon
---
This water-based latex paint is a perfect choice for interior use, including finishing bathroom walls. It comes with a stylish and practical semi-gloss finish that looks fresh and is easy to clean. In addition to that, this paint is stain-resistant.
The Perma-White paint is a perfect choice for moisture-prone areas like bathrooms and basements thanks to its mildew-proof formula. It is also fade-resistant and is guaranteed to maintain its color for many years.
Follow this link to shop on Amazon
---
This primer is designed specifically for bathroom remodeling projects. It is a water-based paint with safe components and almost unnoticeable odor. It requires only thirty minutes to become dry to the touch. The second coat can be applied an hour after the first coat.
As the name suggests, the Mold Killing primer from Rust-Oleum is designed not just to prevent the growth of mold, but also to kill the existing mold and mildew. It contains an antimicrobial component that will make your bathroom a safer place.
Follow this link to shop on Amazon
---
How to Choose the Right Color for the Bathroom?
Choosing the color for the bathroom is not an easy task. Your preferences mean a lot, yet the choice of color also depends on the size of the bathroom and the lighting in it.
Light and neutral tones are considered classic when it comes to the bathroom. They will be a perfect match for a small bathroom, as they will visually expand the space and bring in more light. Reflective paint with a high gloss level will even increase that effect.

Depending on the mood you want to create in the bathroom, you can choose one of the traditional color schemes. Cool and relaxing bathroom colors include aquamarine, light blue, greyish white, and snow white. Warm and inviting colors include light brown, peach, olive and yellowish tints. Classic bathrooms are decorated in off-white tints with a dark accent.
Painting your bathroom entirely in dark colors is not the best idea, even if it is large and well lit. If you decide to paint your bathroom dark, it would be best to complement the dark paint with a contrasting hue. Please note that dark walls look best if the floor is painted in a bright hue.
In Addition
If you are planning a bathroom remodel and have chosen paint to finish the walls, you will need more than just paint to make everything right. A few simple tools will allow you to paint like a pro. Here's the list:
If you are planning a bathroom remodel and are looking for fresh ideas for home improvement, check out list of review websites on



blog directory

You are sure to find something that will meet your needs!