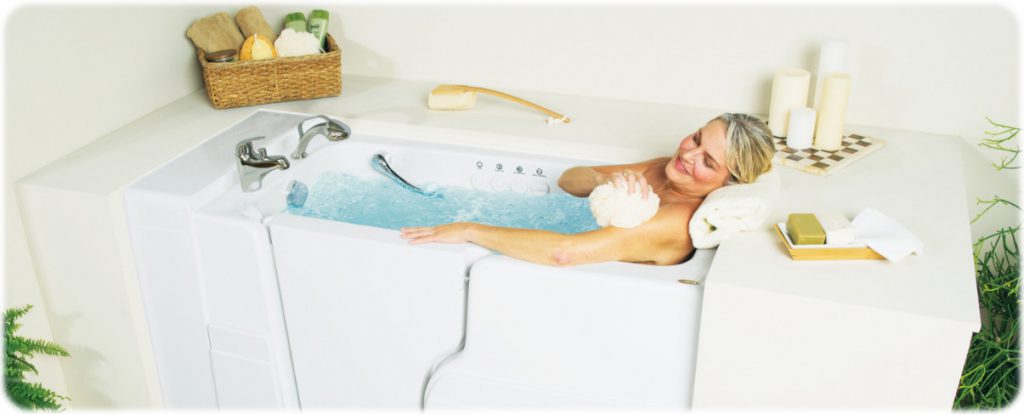 For most of us, it becomes more and more difficult to get in the bathtub as we age. The walls of standard tubs are too high for elderly and disabled people to climb over. They need outside help to take a bath, which is not the most comfortable thing for them.
Unfortunately, the main source of injuries for elderly people is falling. Most falls occur in the bathroom. They might cause such injuries as broken bones and epidural hematoma. We all know that bones lose their ability to regenerate with age. Even a minor fall might cause a disability. Check out the CDC web page to find out more about the dangers of falls for seniors.
A walk-in tub allows people with mobility issues to take a bath with utmost comfort. Find the best walk-in tub with the help of our reviews.
What is a Walk-In Tub?
Walk-in tubs are designed for elderly and disabled people. They come with a narrow waterproof door for easy access. When you open the door, you only need to step over a low barrier to get inside the tub. Then, shut the door and fill the tub with water. The door seals completely to keep the water inside.
Walk-in tubs have an ergonomic design. They come with a comfortable seat allowing you to sit upright when having a bath. That makes it easier for people with mobility issues to get up.
Such tubs are taller and narrower than standard ones. Their dimensions might differ. Their length is usually between 48" and 60", their width is about 28"-36". The standard depth of walk-in tubs is 37" to 47".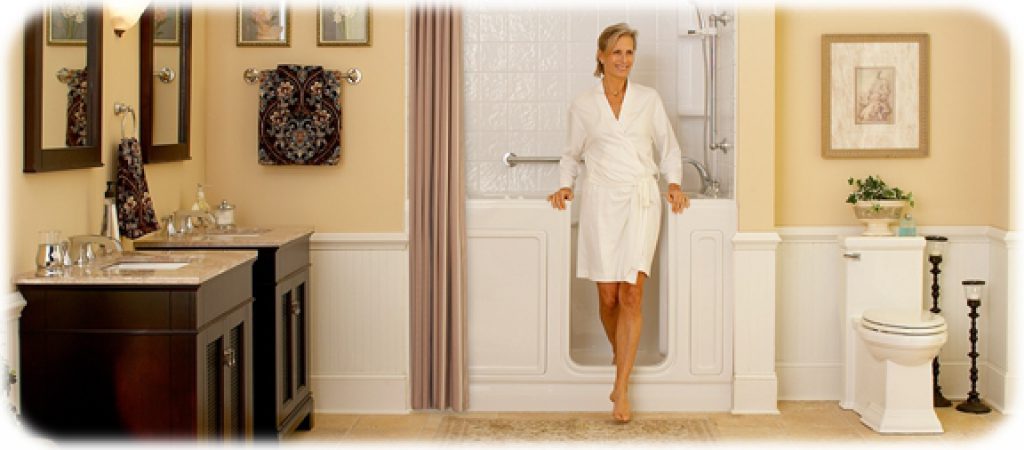 What Defines the Price of a Walk-in Tub?
The prices of walk-in tubs vary greatly, from $1.700 to more than $30.000 depending on the quality of the product and its additional features.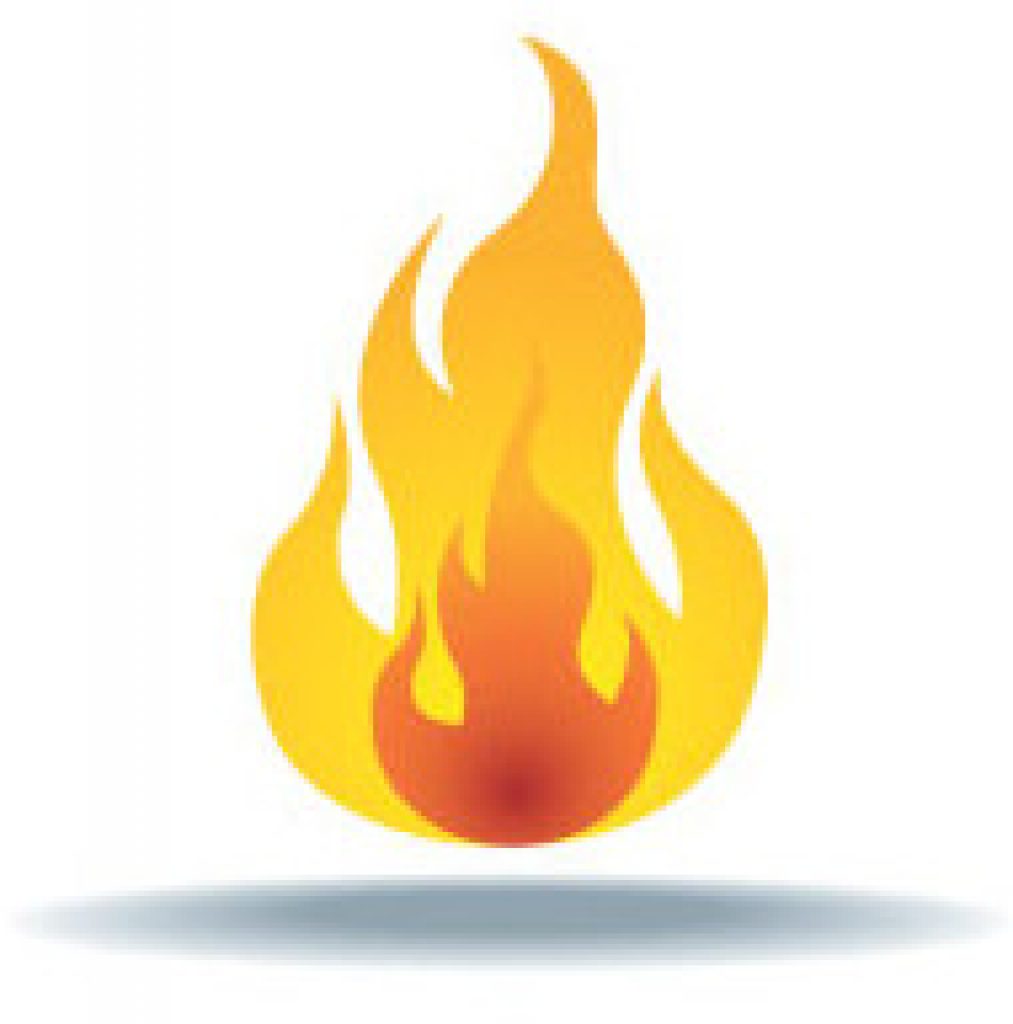 Heating system. With walk-in tubs, you have to wait for the water to drain completely before you can exit the tub. The seat usually gets cold long before that. This might be highly uncomfortable, especially for people with lower back pains. Some walk-in tubs have heated seats to keep your lower back warm and relaxed.
Such tubs also come with an inline heater sometimes—in order to prevent the water from getting colder. Such a heater can keep the water at a constant temperature, which should let you enjoy a hot bath for as long as you like.
---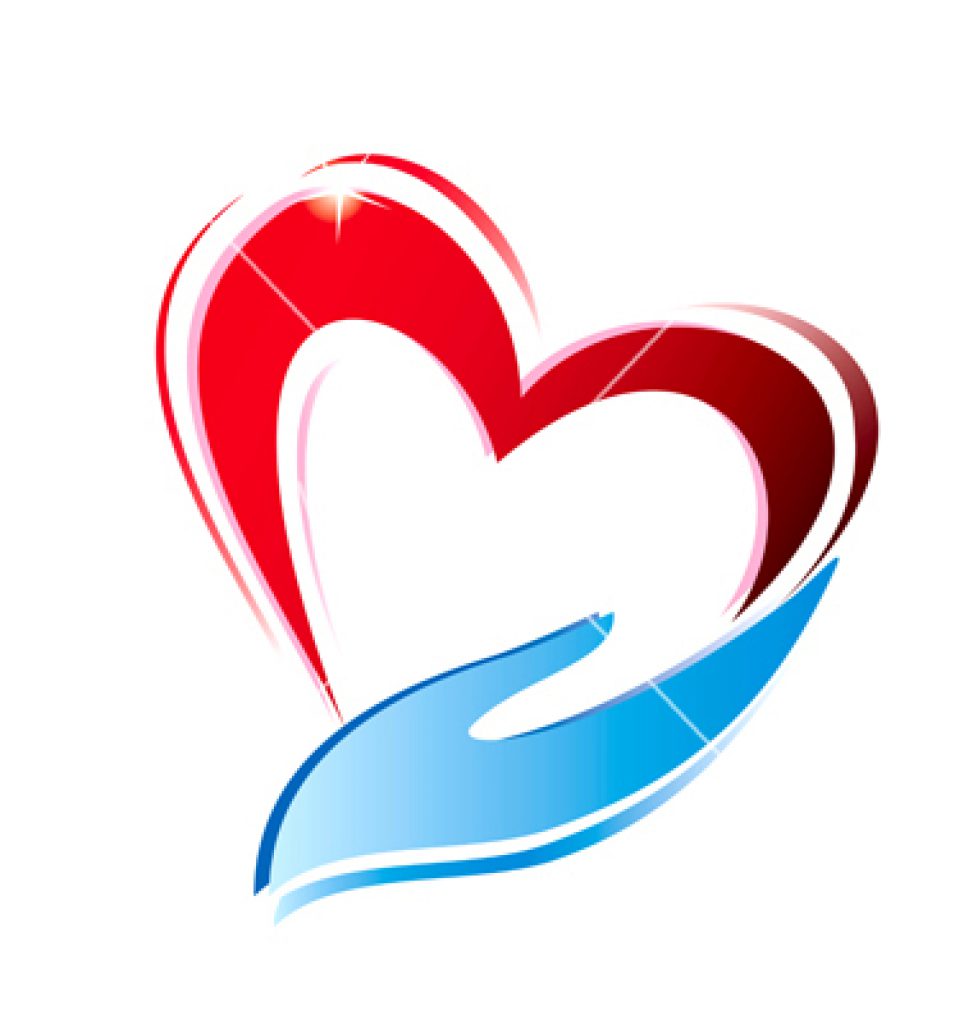 Water massage. Some tubs come with water or air jets that produce gentle vibrations. Such a massage relaxes the muscles and joints, helping to soothe cramps and aches. Hydrotherapy proves very effective for treating multiple health conditions including arthritis, bursitis, tendonitis, and some others.
---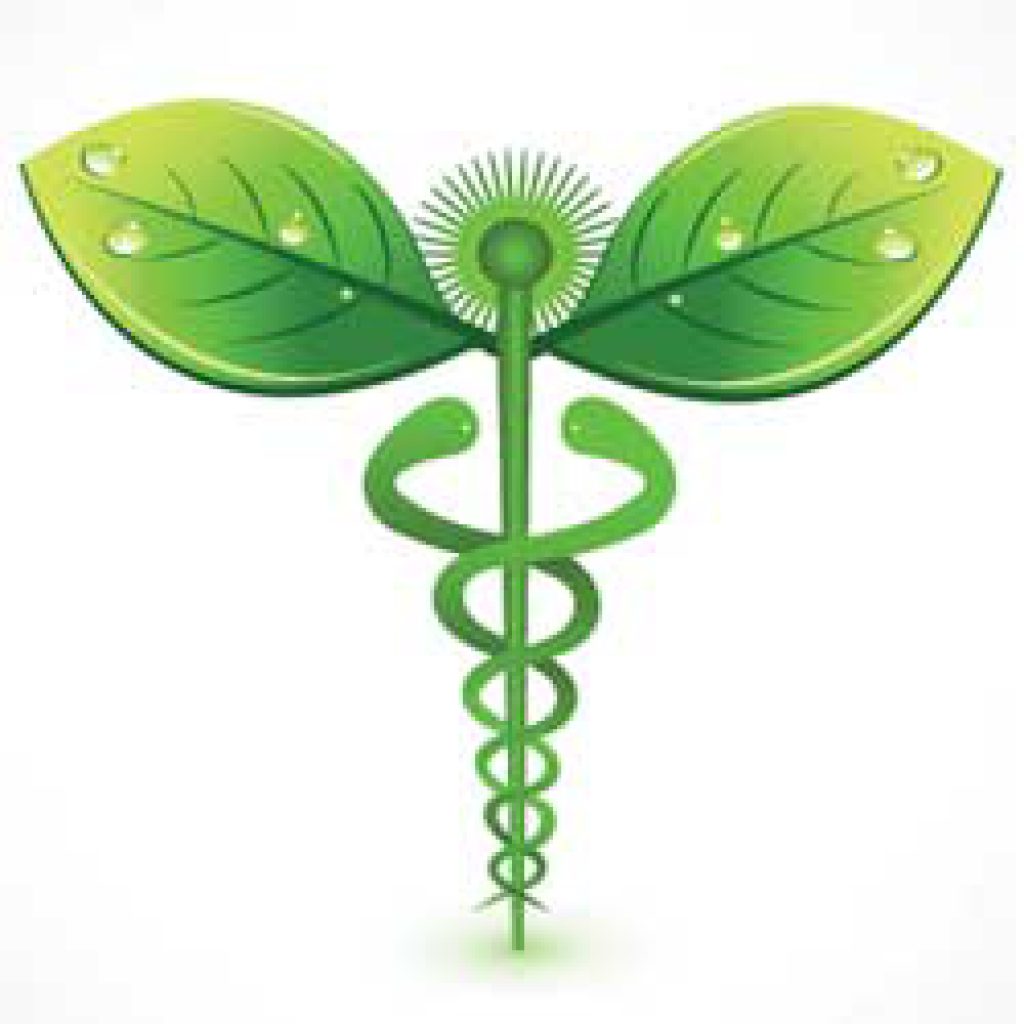 Alternative medicine methods. Some walk-in tubs come with the advantages of chromotherapy and aromatherapy. They have a reservoir for aromatic compounds and essential oils or built-in lights of different colors to make the water fluorescent. Both methods increase the positive effects of hot water and are used to treat many diseases. You can learn more about chromotherapy and aromatherapy on the U. S. National Library of Medicine website.
---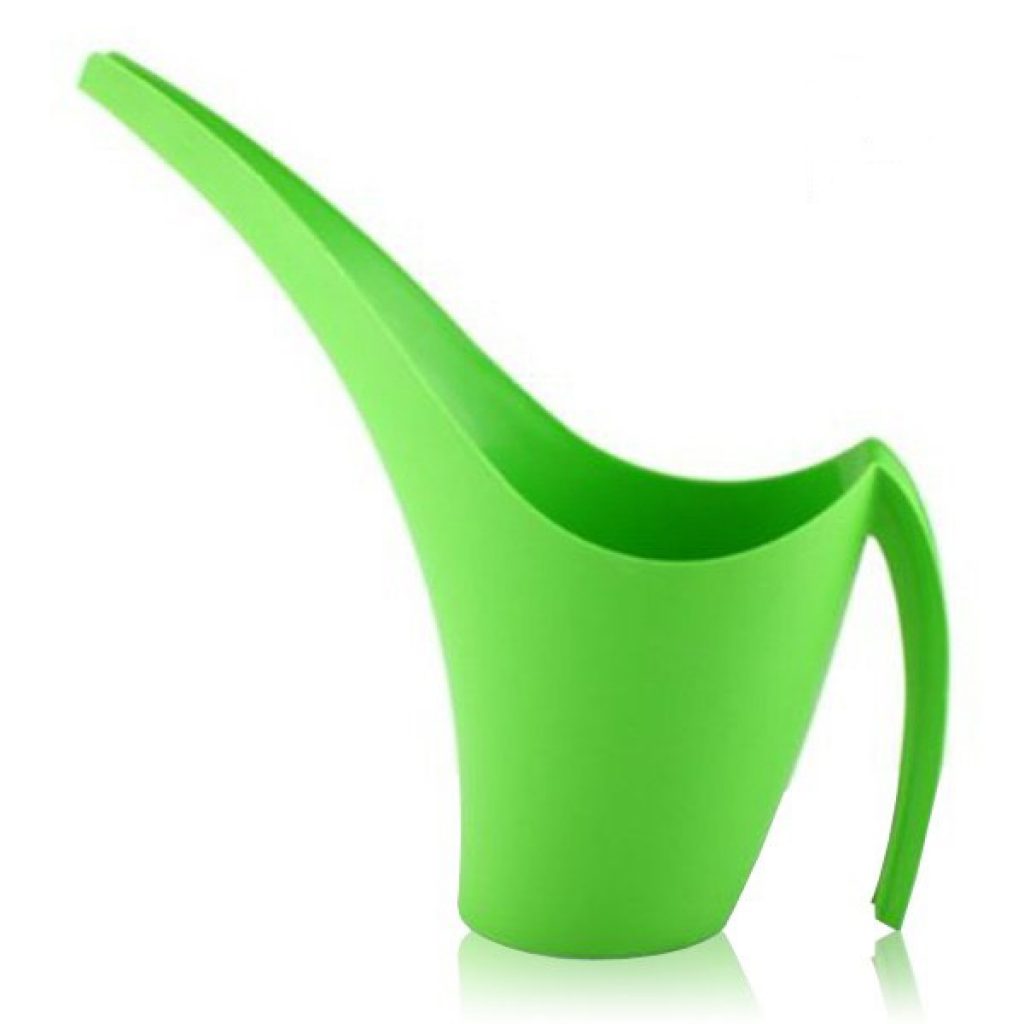 Ergonomic design. A walk-in tub comes with different safety features comfortable for anyone. They usually come with a textured non-slip surface and grab bars for extra support and stability. The opening should be rounded at the top for easy access. The height of the barrier should not be more than 4". Some tubs come with a barrier that is 2" high. If it is 6" or higher, the tub cannot truly be called a "walk-in".
---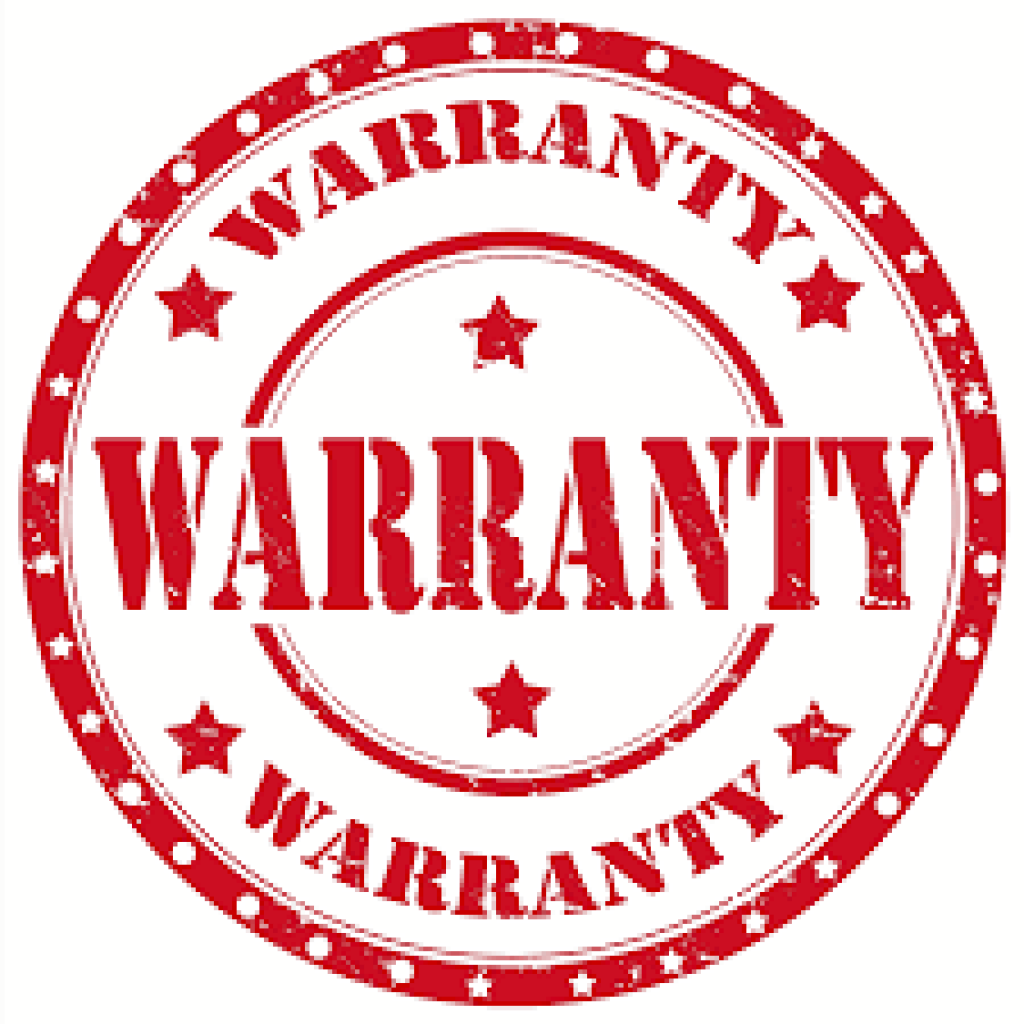 Warranty. The most expensive tubs come with a lifetime warranty. Others have a limited warranty. Sometimes, it is different for separate parts of the bathtub. For example, the door seals and water jets might come with a lifetime warranty, the tub itself might come with 25 years, the pumps and faucets with only 5 years.
A Guide to Choosing the Best Walk-In Tub
Consider the following pointers before choosing a walk-in tub for your bathroom: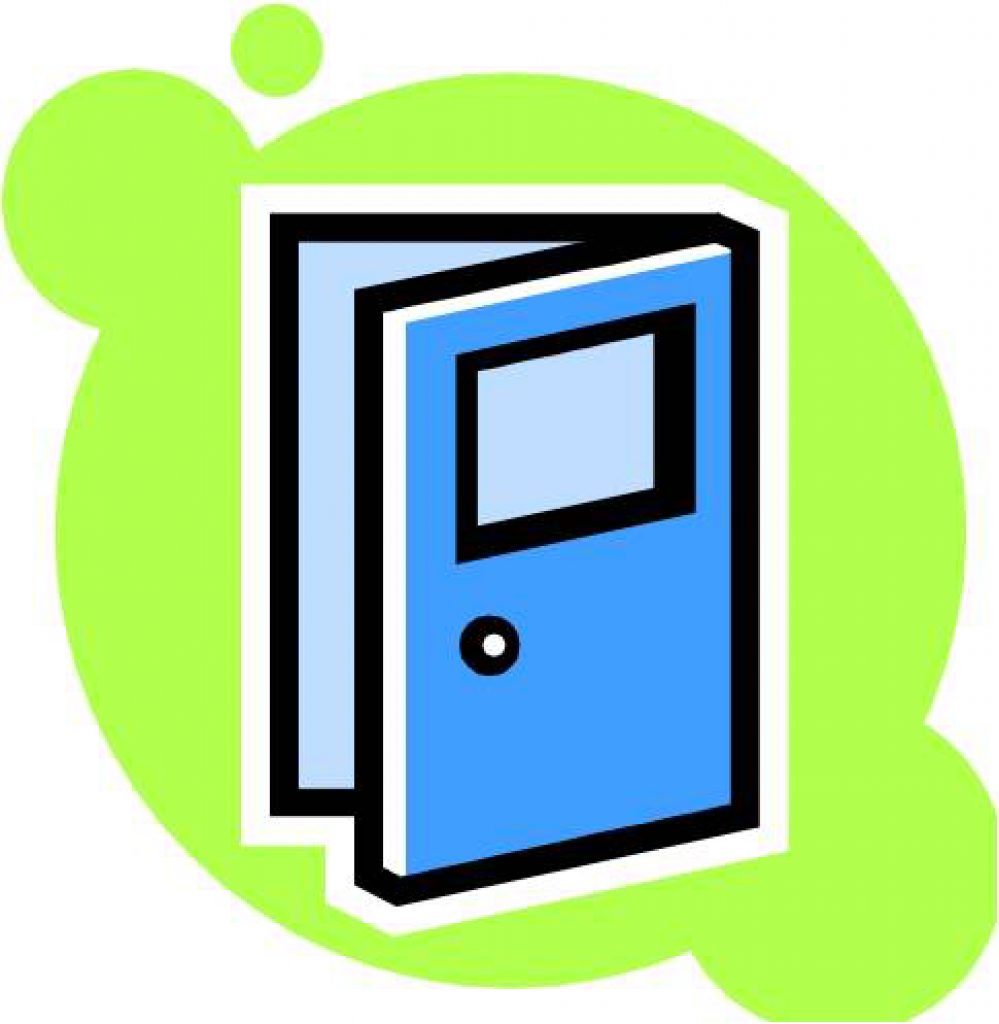 Door type. The door of a walk-in tub may be opened either inwards or outwards. A tub with an inward-opening door will be a great choice for a small bathroom. However, it is not comfortable to open such a door when you stand inside the tub. It is also impossible to open the door in the event of an emergency, as the water pressure keeps the door shut. A tub with an outward swinging door will be a better option.
---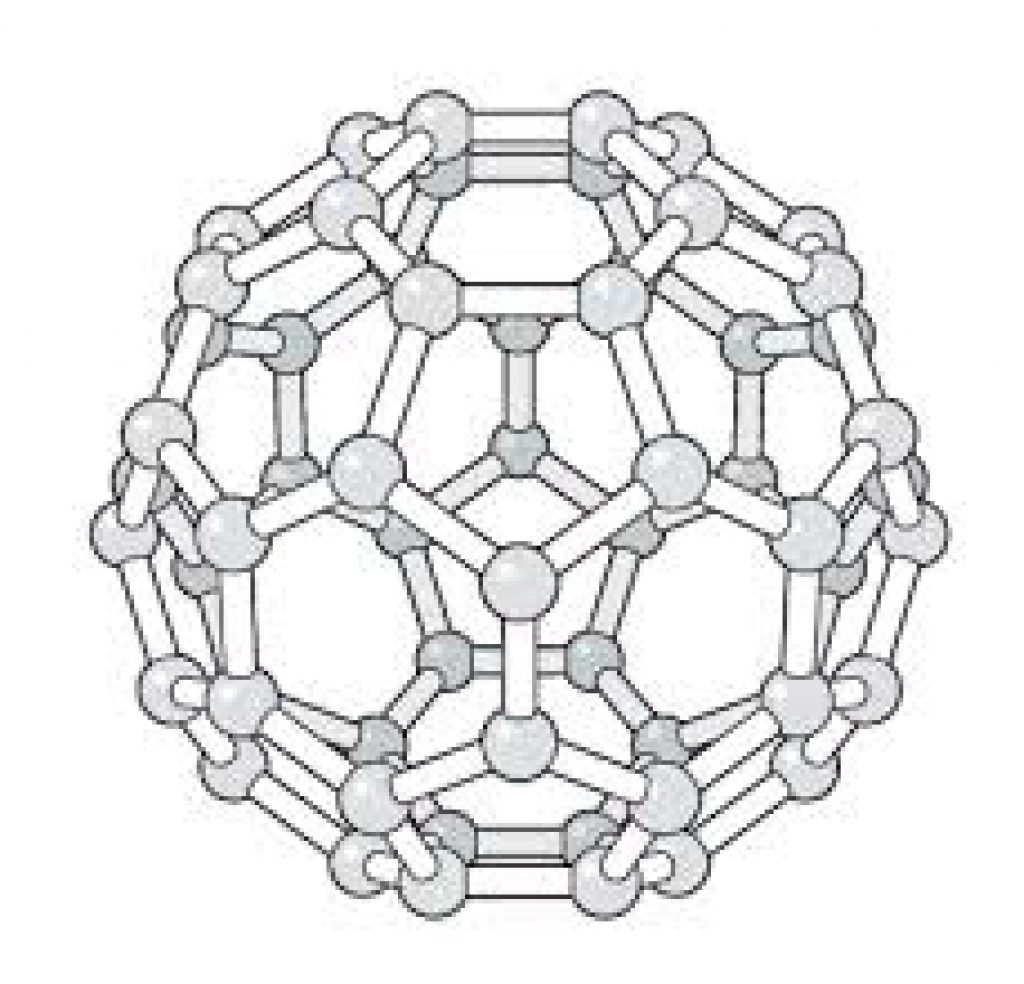 Material. Walk-in tubs are mostly made of acrylic or fiberglass. Both materials are strong and durable. However, fiberglass is porous and often develops mold. It is also easy to scratch and fades faster than acrylic.
---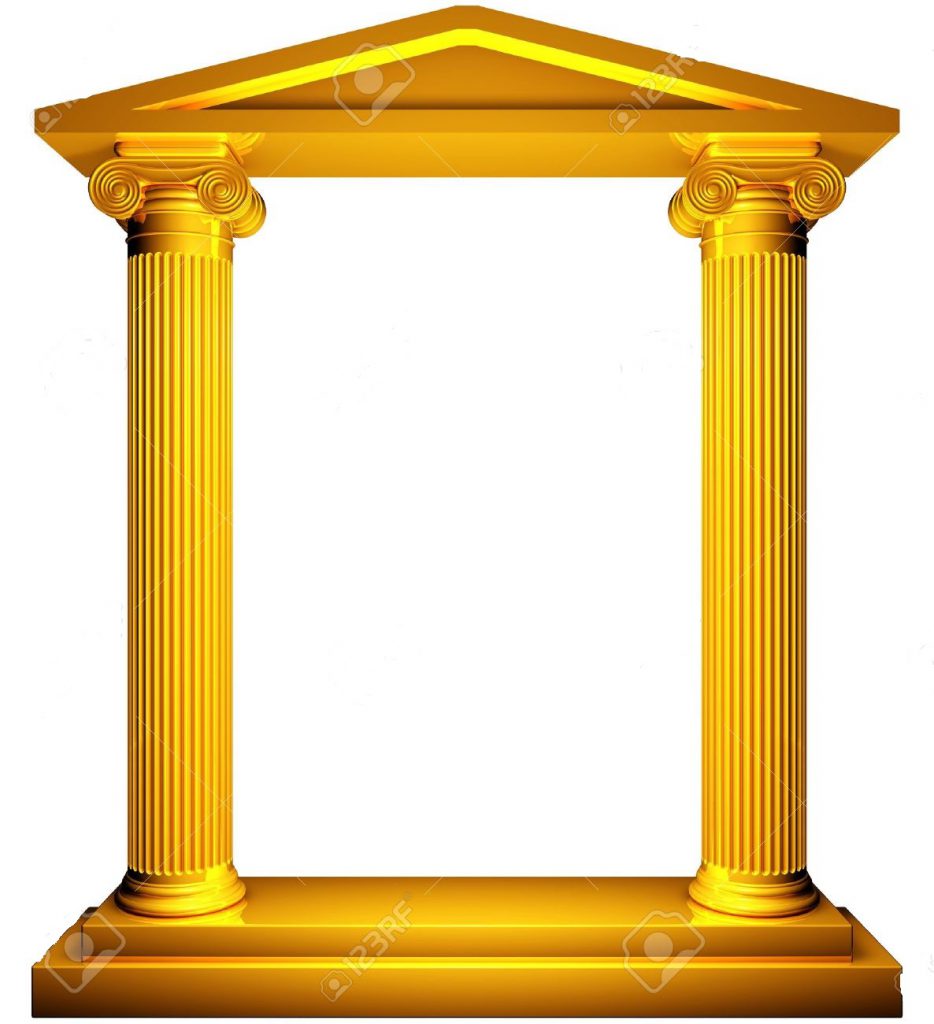 Frame. There are framed and frameless walk-in tubs. Framed ones consist of a steel base with a fiberglass or acrylic coating. Frameless tubs come without a steel base. Instead, they are made of thicker fiberglass for extra support and sturdiness.
---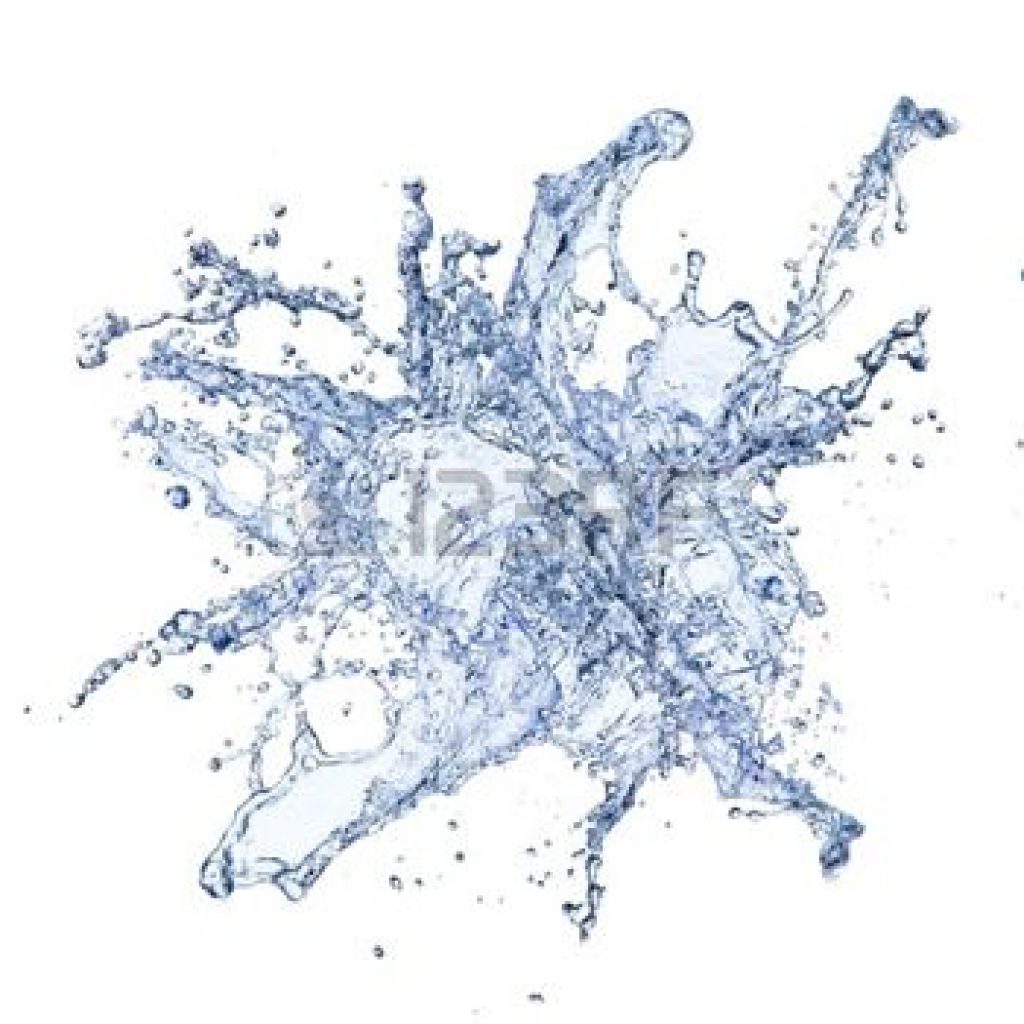 Jets. Walk-in tubs come with water or air jets. Water jets offer a more vigorous massage. Air jets create gentle bubbles that mildly affect the muscles. Please note that water jets have a serious disadvantage, they mold. That is not likely for air jets, as water does not get into the system.
Pros and Cons of Walk-In Tubs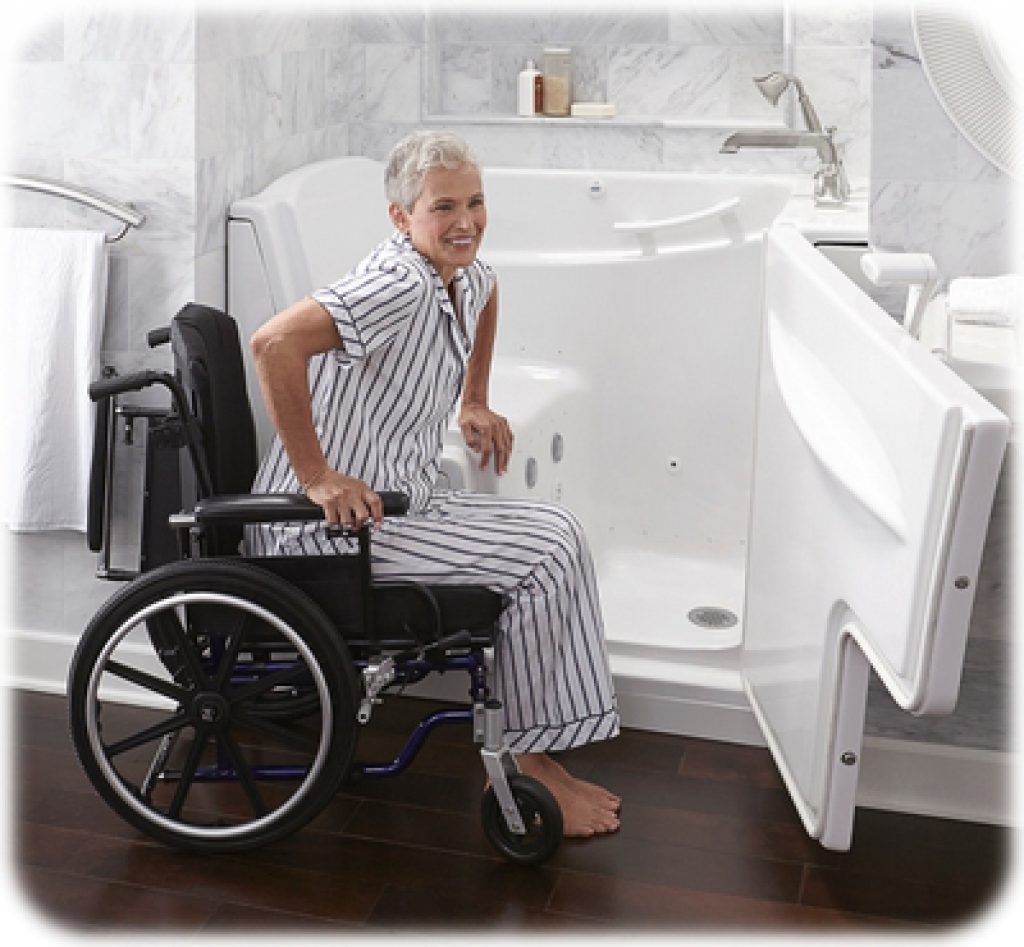 Pros
They offer maximum comfort and safety for elderly and disabled people.
They allow people with mobility issues to feel more independent and self-sufficient.
They give you the chance to experience the benefits of hydrotherapy, chromotherapy, and aromatherapy.
Cons
They are expensive.
You need to get into the tub and seal the door before filling it with water. That might take up to 15 minutes. You might feel cold and uncomfortable when waiting for the hot water to cover your whole body.
You have to drain the water before you can exit the tub.
Top Five Best Walk-In Tubs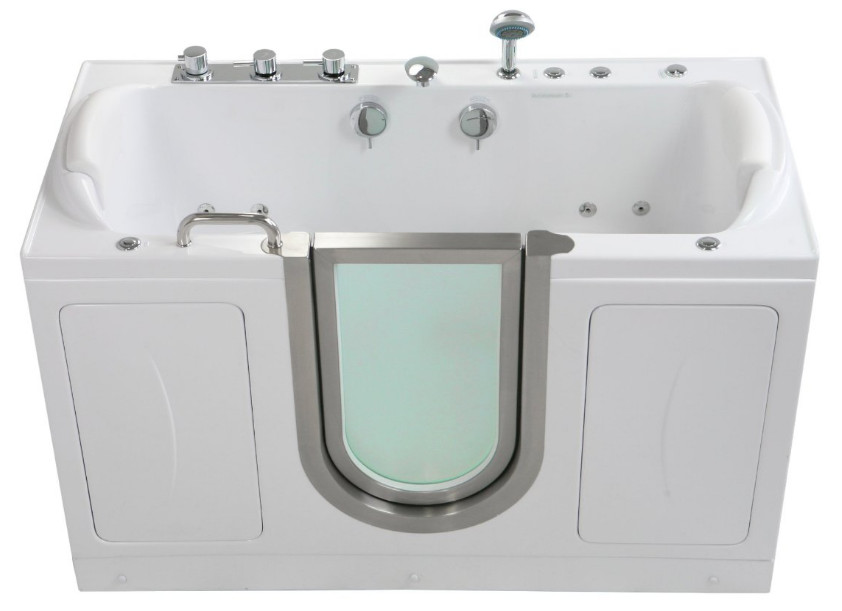 With this walk-in tub, you won't have to wait an eternity for the water to drain. It comes with the Dual Drain Technology that allows the tub to drain completely in less than two minutes. Its other features include an air/hydro massage system, a faucet with a temperature control function, and chromotherapy lights.
The tub looks modern. It is made of a stainless steel frame with acrylic coating. The tempered glass door is durable and looks stylish. Unlike most walk-in tubs, this one comes with two seats. It makes the tub from Ella Accessible Bathrooms a great choice for any couple.
Follow this link to shop on Amazon
---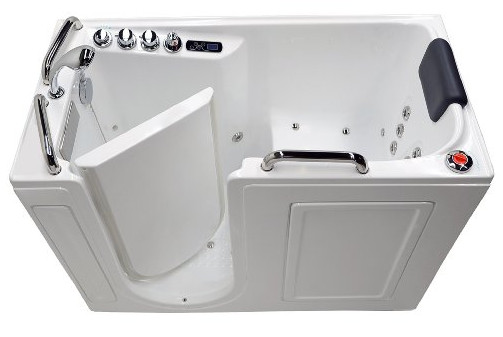 This is one of the best walk-in tubs available today. It comes with everything necessary to ensure the maximum safety and support: a molded seat with a pillow to support your head and neck, a non-slip surface, and a built-in grab bar. This tub will allow disabled people to feel more independent when taking a bath.
Equipped with 12 adjustable water jets and 20 air jets, this tub combines the two most popular methods of water massage. This walk-in tub from Arista will ease the pain in muscles and joints thanks to its high-intensity hydrotherapy. It also has an aromatherapy feature that allows to use bathing salts and aromatic oils for an even deeper level of relaxation.
Follow this link to shop on Amazon
---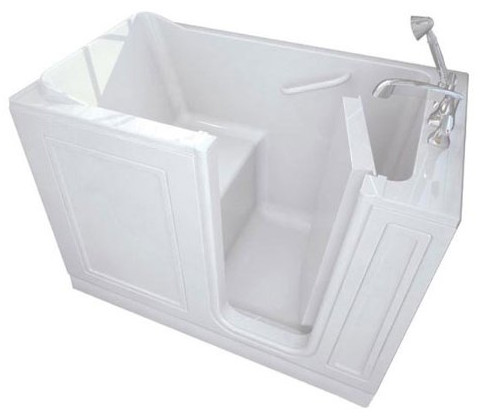 This basic "soaker" tub comes without any additional features. It would be a nice option for those who don't need any modern technologies and just want to soak in a hot bath. It comes with a built-in contoured seat the height of a standard chair that is very comfortable to sit on. A slip-resistant coating of the tub offers stability and minimizes injuries.
Being a "soaker", this walk-in tub from American Standard cannot offer the same level of luxury of water massage. However, it is deeper than most tubs. Due to its increased depth, it offers full submergence for your body. It also comes with an extra-large door and textured floor for extra comfort.
Follow this link to shop on Amazon
---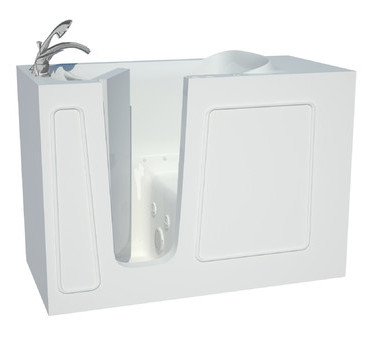 This walk-in tub comes with many additional features. Those include water and air jets, chromo lights, and a canister for aromatic compounds. The tub has a convenient control panel with a pump for hydro control and a blower for air control. You can choose one of three speed options for air jets, maximum, medium, and minimum depending on your preferences. Water jets work at just one speed.
The panel also comes with a chromo control button. You can choose the color of the lights by pressing the button repeatedly. The Santa Fe from Therapeutic Tubs is made of fiberglass-enameled steel. It is easy to clean thanks to the removable front panels.
Follow this link to shop on Amazon
---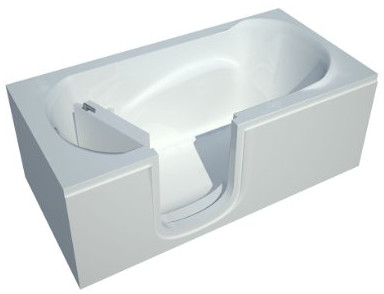 This is another basic walk-in tub without any high-tech features. Its design is similar to the design of standard soaking tubs. It has an inward-swinging door for easy access. This tub from Spa World Venzi comes without a seat. However, it is one of the cheapest walk-in tubs on sale.
With this tub, you can enjoy the comfort and luxury of a deep soaking bath. It comes in a white color and has a classic design. The tub is made of high-quality acrylic for extra durability and ease of maintenance. Overall, this soaking walk-in tub is well worth the money.
Follow this link to shop on Amazon
---
Tub Transfer Bench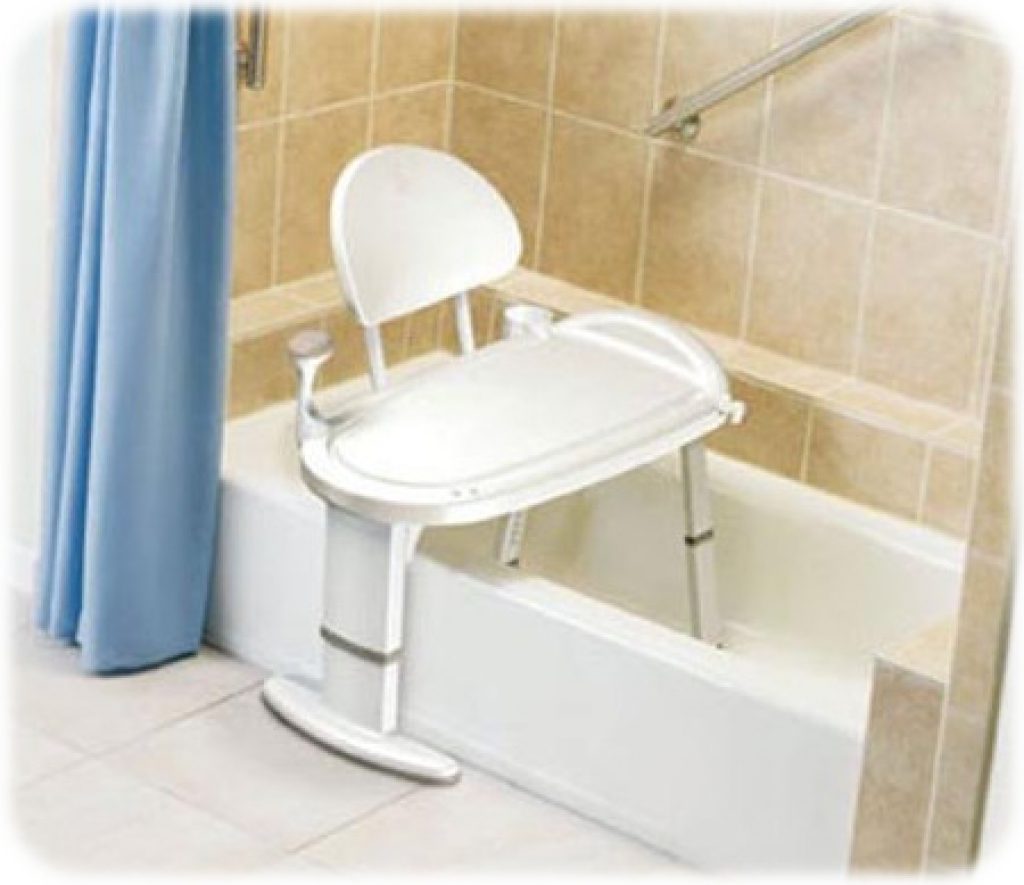 Walk-in tubs offer many advantages. They reduce the chances of bathroom accidents to a minimum. However, they might be too costly.
There is a cheaper alternative for those who want to provide safety for their loved ones but cannot afford a walk-in tub, a bathtub transfer bench. They are designed for people who need outside help in order to get into the bathtub.
We recommend this transfer bench from Moen. Its ergonomic design ensures maximum safety. The bench includes a spacious round seat, extra stable legs, and support handles. Its weight capacity is 400 lbs, enough to offer comfort for overweight people.