We all know how uncomfortable it may be to have a small bathroom. You can spend hours trying to make the layout of your bathroom, squeeze a toilet and a shower/tub combo into it, and find some storage space for your bathroom necessities. If you face the issue of creating some additional storage space without cluttering your small bathroom, you might consider purchasing one of the best bathroom over toilet storages. Apart from that, there are best bathtubs and compact toilets for small bathrooms.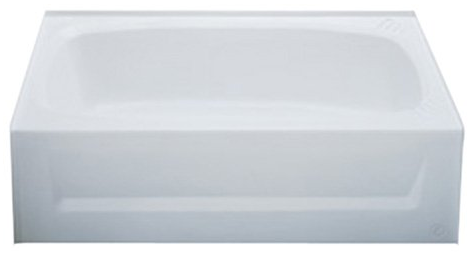 Today, there is a large variety of small toilets for tiny bathrooms. They take up as little bathroom space as possible. Thanks to their compact size and unique design, they allow you to have more free space for a larger bathtub or shower. Look through our reviews to find the best toilet for small bathroom.
Types of Toilets for Small Bathrooms
Toilets for small bathrooms come in different types, depending on the peculiarities of their design and construction. The main types are: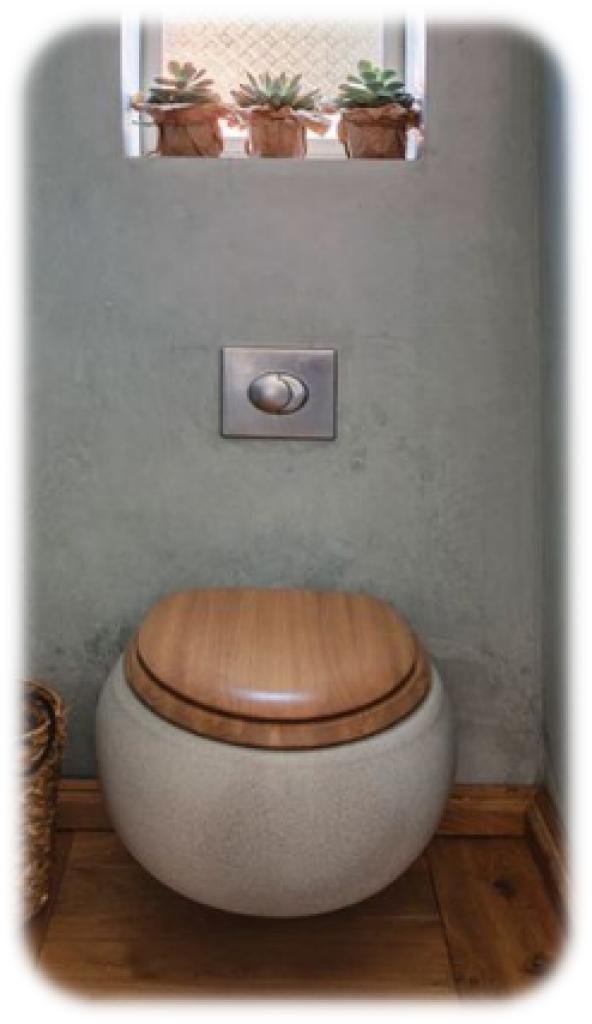 Small toilets. They have the same design as standard toilets, yet their size is somewhat smaller. They are designed with minimal tank and bowl dimensions, and we know that even a few inches are important for those who have a small bathroom.
Corner toilets. Such units, as the name suggests, are designed to fit into a corner of the bathroom. They have a triangular shape that makes them ideal for small bathrooms. Situated in a corner, they do not take up too much space, giving you an opportunity to make your bathroom look larger.
Wall-hung toilets. These units are the ultimate in space saving when it comes to the bathroom. As the name suggests, they are attached to the wall of the bathroom. Such an unusual design will make a fresh accent to your bathroom without taking up too much space.
Top Five Best Small Toilets
This compact toilet is one of the best models available on the market. It has a classic and elegant one-piece design that will work well with any bathroom décor. This model comes with a self-cleaning glazed surface that resists scratching, rusting, and fading. The construction of this unit includes a tank and an elongated bowl with a three-inch flush valve.
The Galba toilet from Luxury Modern Home is complemented with an elongated toilet seat that has an improved sturdy design. Apart from all these advantages, this toilet has a double flush flushing system that will help you conserve water and save considerable amounts of money on water bills. It comes in just one finish color – eternal white.
Follow this link to order this small toilet on Amazon
---
This one-piece toilet with a sophisticated design combines a tank and a bowl in one unit. Thanks to such a seamless construction, this model offers quick and easy cleaning. It takes very little space thanks to its low-profile design and round bowl that look neat and compact.
The San Souci toilet from Kohler comes in a wide array of finish colors including almond, biscuit, black, cashmere, dune, ice gray, Mexican sand, sandbar, thunder gray, and white. Its canister comes with a durable design with a 90% more hidden seal and a three-inch flapper to prevent leaks.
Follow this link to order this small toilet on Amazon
---
This smaller version of one of America's best toilets has a space-saving design with an elongated bowl that is no larger than standard round bowls. Its ergonomic Right height feature makes this model comfortable for people of different height and built. It is available in four finish colors – black, bone, linen, and white.
The Compact Cadet-3 toilet from American Standard comes with the unique patented FloWise feature, which makes it highly efficient when it comes to water conservation. This model is WaterSense certified thanks to its low water consumption. Thanks to its easy-to-clean EverClean surface is stain, bacteria, mold, and mildew-resistant.
Follow this link to order this small toilet on Amazon
---
This corner toilet has a shape that allows squeezing it even into the tiniest of bathrooms. Like most products from this brand, it comes with the EverClean surface to make cleaning as easy as possible. Available in just one finish color – white, it comes without a toilet seat. So you will have to purchase one separately.
The Cadet 3 Triangle Toilet from American Standard comes with the Right height feature, which makes its design comfortable and ergonomic. Made of vitreous china, it has a durable and easy-to-clean surface that has an eternal beauty to it. It has a three-inch flush valve and a flapper with a chemical-resistant coating for efficient flushing.
Follow this link to order this small toilet on Amazon
---
The unique wall-hung construction of this model will make the décor of your bathroom look sophisticated and chic. Its traditional white finish has a natural beauty. This product is sold without a seat and a tank system. You can purchase an in-wall tank system to match this toilet bowl separately.
The Aquia wall-hung toilet has many useful features. Its unique Dual-Max flushing system is one of them. This toilet is designeg according to the CalGreen standards and requirements. Other handy features of this model are its universal height and low water consumption.