When it comes to the bathroom, sufficient lighting is just as important for creating the overall atmosphere as such major decoration elements as floor and wall finishes. Lighting is critical as it can create the illusion of open space, which is especially important in small bathrooms.
Bathroom lighting fixtures are multiple. Ceiling lights, wall sconces, chandeliers, pendants, and recessed lights are just a few options available. Another way of illuminating your bathroom is installing vanity lights. Having enough light in this area of the bathroom is very important. Bathroom vanity is a place where we perform out everyday routine – wash the face, brush the teeth, shave, apply makeup, tweeze the eyebrows and more.
Insufficient light in the bathroom will not allow you to perform your grooming rituals effectively. LED lights and white incandescent bulbs are the best choice as they can illuminate the bathroom with crisp white light that does not create unnatural shadows, perfect for shaving and applying makeup.
How to Choose the Best Vanity Lights for Your Bathroom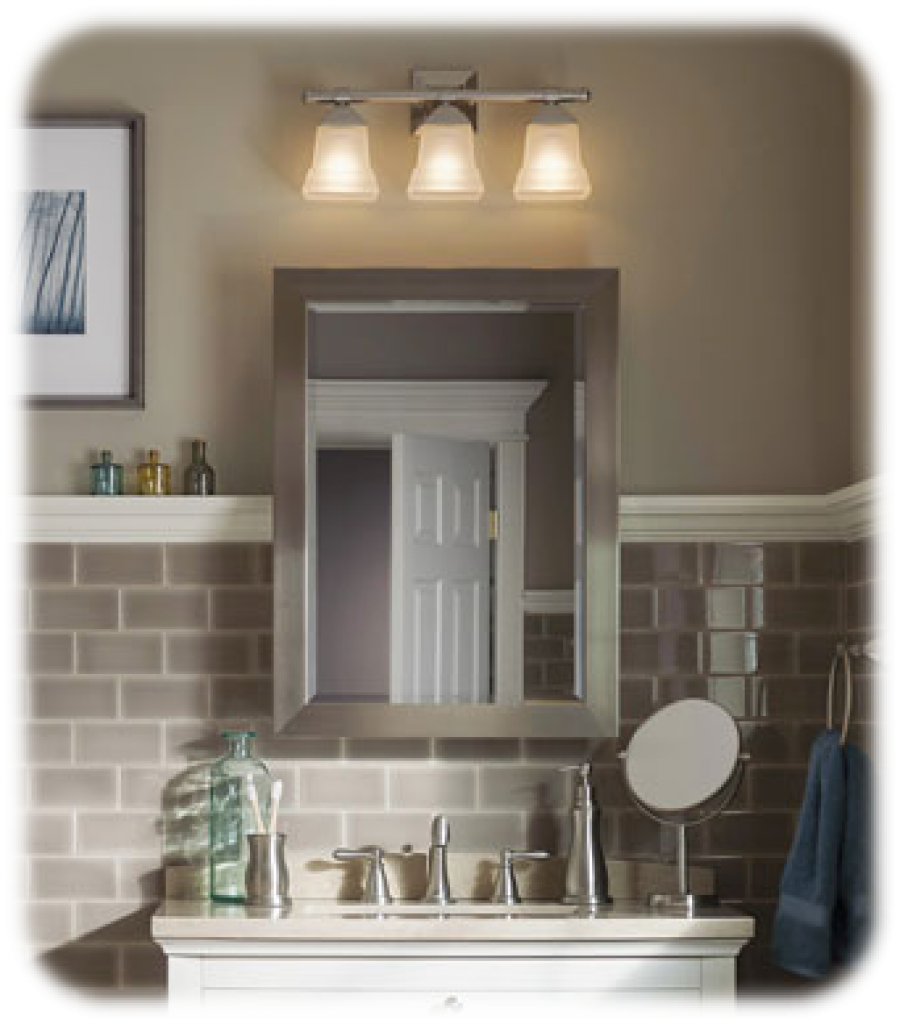 Bulb. There are models with different lighting elements on the market today. Incandescent bulbs and LED lights are the most popular and the most efficient in illuminating the room.
Size. Choosing bathroom lighting, you should take into account the size of the vanity mirror. To create a harmonious look, the lamp should be no wider than the mirror. The best option is to choose vanity lights that are a little narrower approximately 75% of the mirror's width.
Finish. Make sure that the finish of the light fixture matches the décor of the bathroom and complements the finish of other fixtures. Vanity lights are available in a wide array of finish colors so that everyone can find a match for their bathroom.
Top Three Best Vanity Lights
Thanks to the stylish coffee bronze finish that looks vintage, this unit will look especially great in a bathroom of traditional or antique design. This model is wall-mounted and can be installed directly above the bathroom vanity.
The Kimball vanity light from Design House uses three medium incandescent light bulbs, 60 Watt each, to offer just enough light. Made of high-quality steel, this model is sturdy and durable. The surface of this light fixture is textured, creating an interesting effect.
Follow this link to get this vanity lights on Amazon
---
This lamp is a great option for multiple purposes. It comes with 21 LED lights. Made of stainless steel, it comes with a shiny chrome finish, simple yet elegant. Thanks to its waterproof feature, this lamp is a perfect choice for the bathroom.
This vanity light from Letsun is available in two light colors – white, clean and crisp, and yellow, sunny and warm. This lamp comes with a plug and cannot be hardwired. The wire is 63 inches long. Thanks to the LED lights, this model is an economical and eco-friendly option.
Follow this link to get this vanity lights on Amazon
---
This lamp has a simplistic style, which makes it a perfect choice for those who prefer a minimalistic design. Its body comprises a glass frame with a polished chrome finish and four medium light bulbs. The frame comes with a protective cover to prevent the glass from scratching and chipping.
This vanity strip from Nuvo comes without a plug and fits only for hardwire installation. Four 100-watt incandescent bulbs produce brilliant white light that can illuminate not only your vanity mirror but the whole bathroom.
Follow this link to get this vanity lights on Amazon
---
Best Light Bulbs for Bathroom
When it comes to bathroom lighting, choosing a light fixture is only half the battle. It is just as important to choose a good light bulb that will give enough light so that you can make your everyday grooming routine with the utmost comfort.
There are four main types of light bulbs: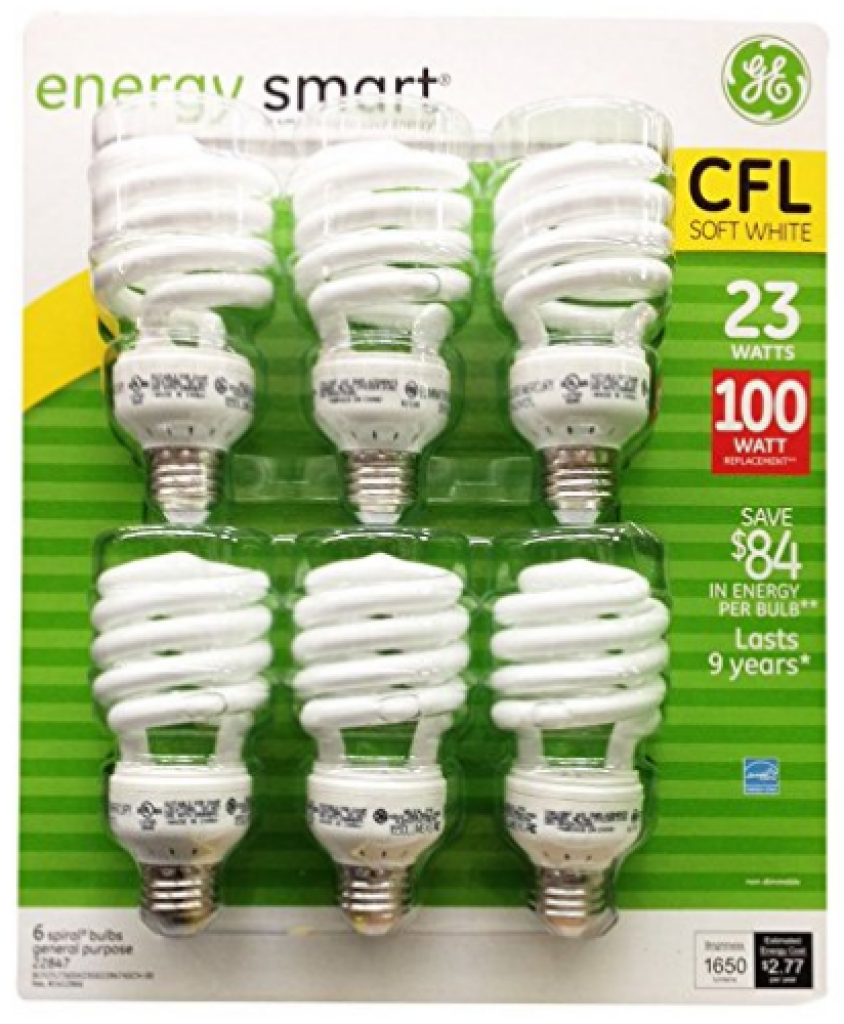 Incandescent. These bulbs are the most traditional. They have been in use for decades and many families still give their preference to this type. They give a warm, slightly yellowish light that makes the atmosphere in the room much cozier. However, incandescent light bulbs are not the most energy-efficient option.
Compact fluorescent bulbs (CFLs). They are much more economic than incandescent bulbs. CFLs use 75% less energy than their traditional counterparts and, thus, not just save your money but also last much longer. They emit a cold white light that ranges in levels of brightness. However, compact fluorescent bulbs contain mercury, which makes them not so good for health and the environment.
Light-emitting diodes (LEDs). This is the most popular lighting option today. They last three times longer than CFLs, which makes them even more cost-efficient. They are a great option for the bathroom, as they are most often used for task lighting. LED light bulbs provide a harsh direct light that will be sufficient for applying makeup and other kinds of daily grooming.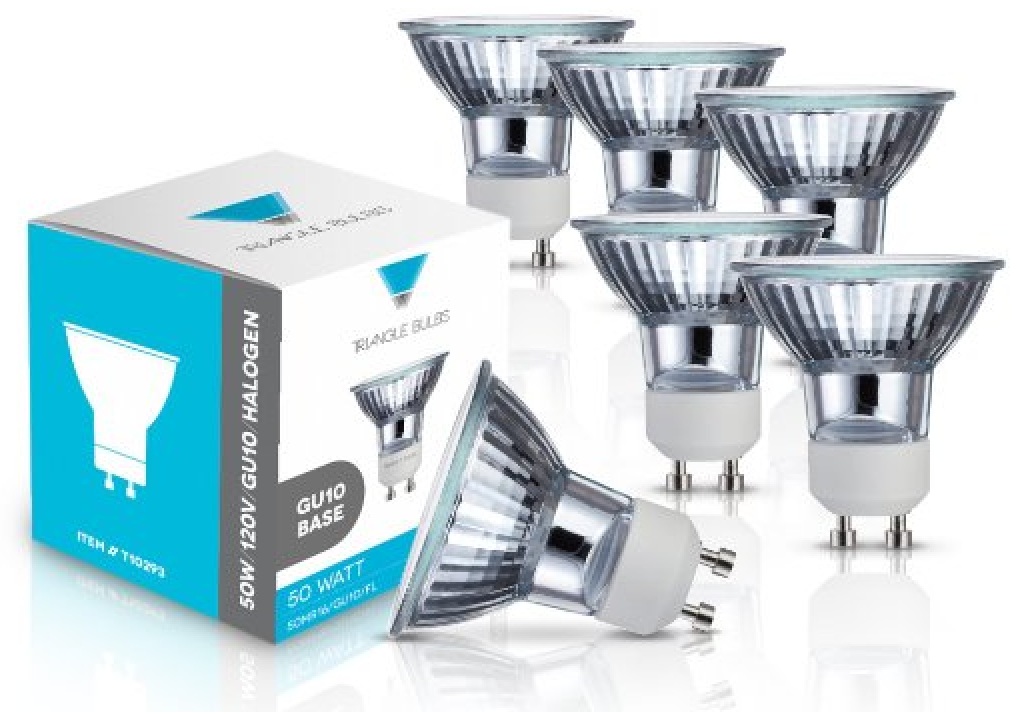 Halogen. Halogen bulbs give light that is very similar to natural daylight, which makes them an excellent choice for task lighting. They use a lot of energy compared to the other modern light bulbs – only 10-20% less than an incandescent bulb. Halogen bulbs are quite affordable.
In Addition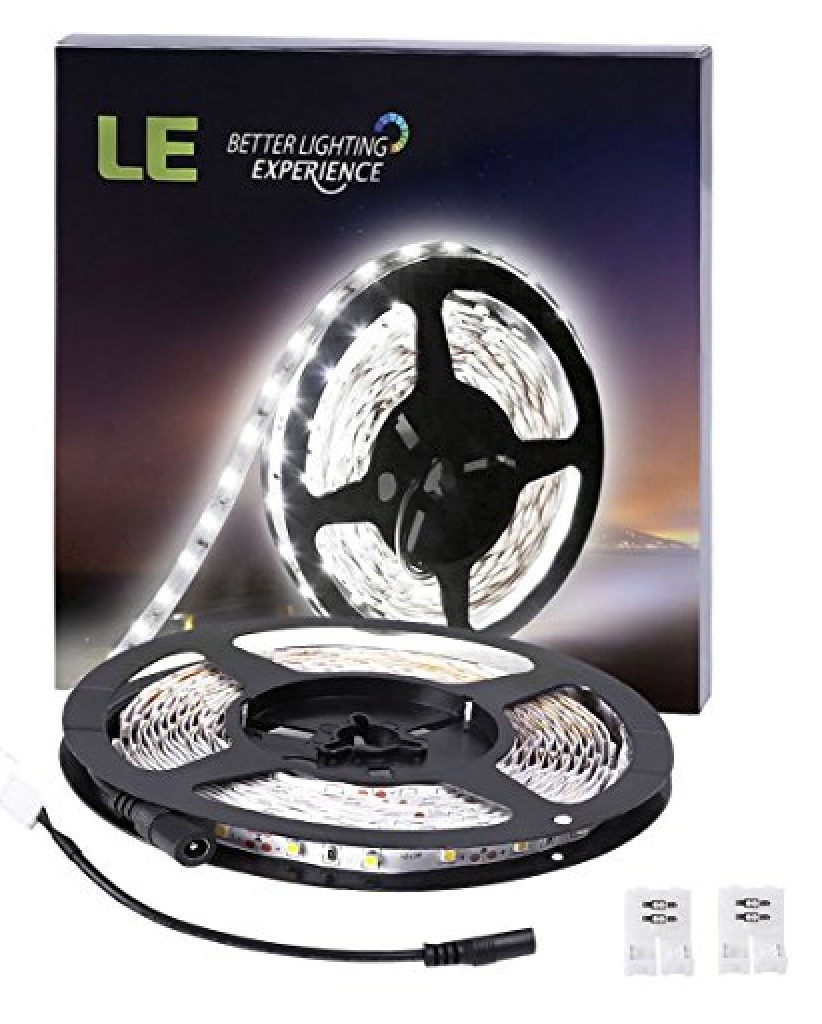 Apart from traditional vanity lights that are installed permanently and hardwired, there is an option for those who want to illuminate their bathroom without spending time and effort on installation. You can purchase strip lights. They are a perfect choice for any room in the house, including the bathroom.
Most strip lights come with LED lights producing bright white light that does not create unnatural shades, which is very important for getting a clean shave and applying a perfect makeup. If applying a flawless makeup is one of your goals, you might also consider purchasing a makeup mirror. They come with built-in lights and a magnification feature to ensure that you get a perfect result.
When it comes to bathroom lighting, strip lights are the most flexible option. This model from Lighting EVER contains three hundred lights. The strip is 16.4 foot long. It can easily be cut without damaging and just as easily linked. The back of the strip is made of adhesive tape to offer easy and effortless installation. Thanks to the LED lights, this model can offer low maintenance as it can work for 50000 hours – a perfect option for those who want to decrease energy consumption and save some money.