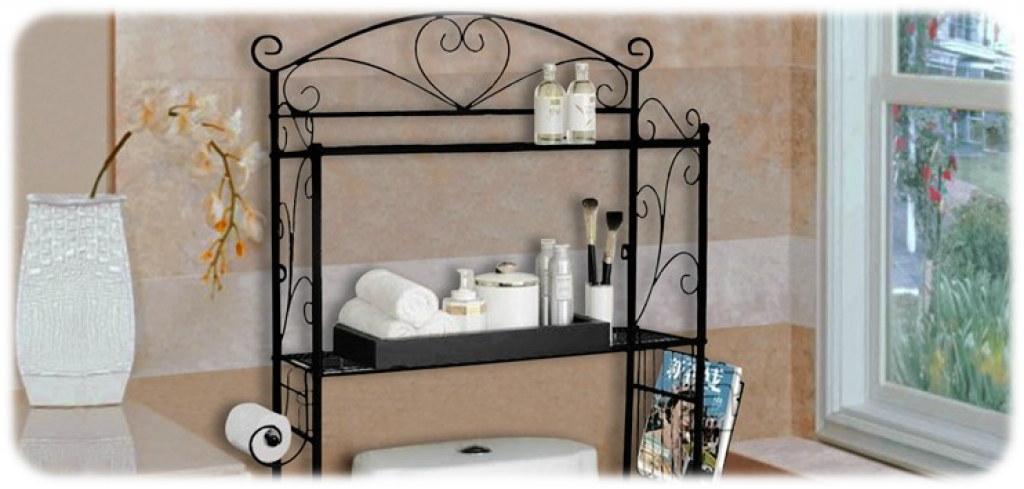 Let's not deny it – many people like reading in the bathroom. More specifically, when sitting on the toilet. This is considered one of the most annoying bathroom habits by some people. Yet, there is a certain charm to this activity. Otherwise, why would so many people enjoy locking themselves in the bathroom to spend a few moments with a book or a magazine?
According to this Huffington Post survey, sixty-three percent of Americans read in the bathroom. Newspapers and books are among the most frequently read materials. However, the most popular choice for a bathroom read is magazines. Women prefer to read interior, gossip/celebrity, fashion, parenting, and gardening magazines. Number one choice for men is erotic magazines, followed by men's and gardening magazines.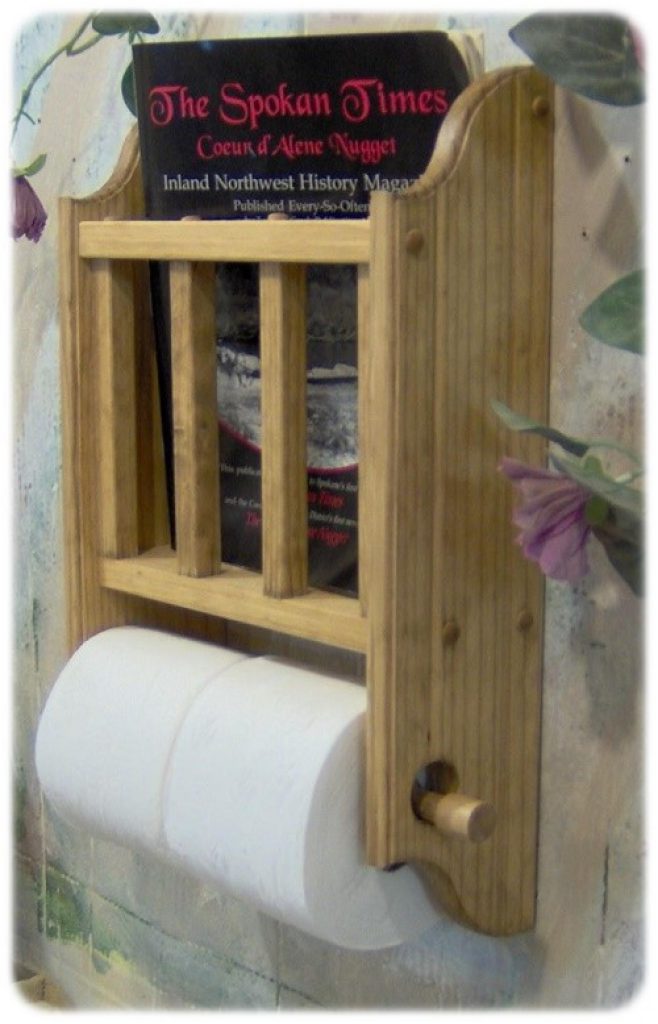 At the same time, reading on the loo can cause different health problems. Most doctors state that it is highly unhygienic, as fecal matter might get onto the pages. This poses a possible risk of getting infected with different germs. E. coli, shigella bacteria, streptococcus, staphylococcus, and influenza are among the germs you can get exposed to when sitting on a toilet. Apart from the risk of being infected, reading on the toilet can cause some other health problems. Sitting on the toilet too long can result in constipation, hemorrhoids, colon disease, urinary difficulties, and pelvic floor issues. To prevent these problems, as well as some others, it is important to maintain correct posture on the toilet. The latest research has proven that it is best to squat, not sit on the toilet. You can find more information on the health benefits of the natural squatting position on the Nature's Platform website.
If your reading materials are scattered all over the bathroom, they are more likely to become ripe areas that hoard pathogenic bacteria, viruses, and other harmful microorganisms. It is much better to keep books, magazines, and newspapers in one place. This way, they will be organized and in easy access any time you need them. Not to mention that your bathroom will look much tidier without all that clutter.
The best magazine holders will help you keep your bathroom neat. They come in a number of stylish design options that can add a special charm to any bathroom.
A Guide to Choosing the Best Magazine Rack for Bathroom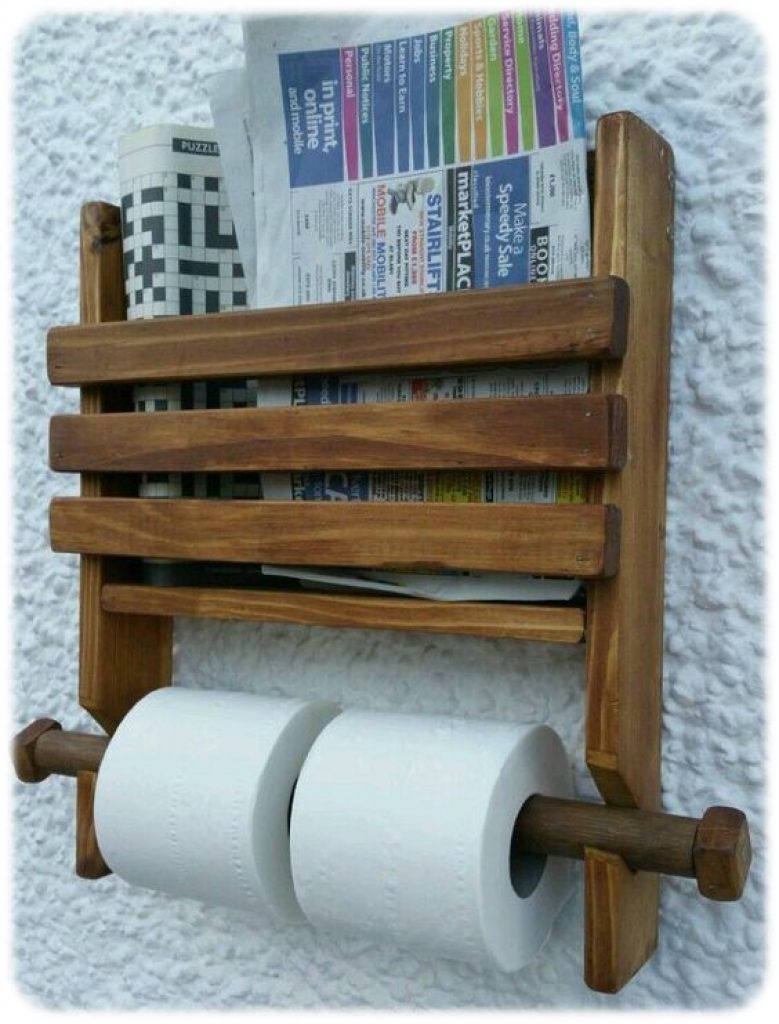 Type. There are two types of magazine holders based on the installation – freestanding and wall-mounted. Freestanding models are quite versatile, as they can be placed almost anywhere and can be moved freely around the bathroom. Wall-mounted units are hung on the wall. They are a perfect choice for small bathrooms, as they do not take up much space.
Material. Make sure that the magazine holder you choose is made of a durable material. As the bathroom is an area with high humidity, it will be best to get a model made of a rustproof material. Metal, plastic, steel, wood, glass, and wire are among the materials used to make magazine and newspaper holders.
Finish. Make sure that the finish of the magazine holder matches the finish of the other bathroom fixtures to create a harmonious look. Such traditional finish colors as chrome, nickel, brass, silver, bronze, iron, gold, copper, and pewter are readily available on the market. However, the choice of finish colors is not limited by these options.
Style. Please choose the magazine holder that will complement the style and enhance the design of your bathroom. They come in a variety of styles so that everyone can find a unit that will match their bathroom perfectly. Traditional, modern, coastal, cottage, rustic, industrial, and vintage are just a few options from the wide array of designs.
Top Three Best Magazine Racks for Bathroom
This stylish and practical unit will enhance the style of your bathroom and improve its practicality. It comes with a curvy shape and soft lines that look quite refined and elegant. This model is available in a number of finish colors, including bronze, chrome, matte black, pearl champagne, pearl white, and satin, each equally beautiful.
The Axis magazine rack is a freestanding unit that can be moved freely around the bathroom. Apart from the basket for bathroom reading materials, this model comes with two toilet paper holders. Made of durable stainless steel, it will maintain its perfect look for many years thanks to the rustproof quality of the material.
Follow this link to get this magazine holder on Amazon
---
This petite magazine rack will be a great choice if your bathroom is of a modest size. Its dimensions are just 10.5 x 3.5 x 8.5 inches, perfect for limited spaces. With this model, you can choose out of five available finish colors, including bronze, chrome, matte black, pearl white, and silver.
The Classico newspaper and magazine rack comes with a simple yet elegant design that will not attract too much attention. Apart from the advantages of its design, this unit can offer durability thanks to its sturdy steel construction. This model is complemented with all the necessary wall mounting hardware to make installation quick and easy.
Follow this link to get this magazine holder on Amazon
---
This is another great freestanding unit that will keep the books, magazines, and newspapers you read in the bathroom in easy access. This model will bring a special glamor into any bathroom thanks to its chick design. Its construction comprises wire made of chrome-plated steel and panels made of plastic.
The Rain magazine rack can offer easy cleaning – just wipe it with a damp cloth, and the job is done. The dimensions of the whole unit are 5 x 10 x 8.5 inches, quite compact. You can put this magazine holder on the bathroom floor, on the countertop of a bathroom vanity, or on the toilet tank.