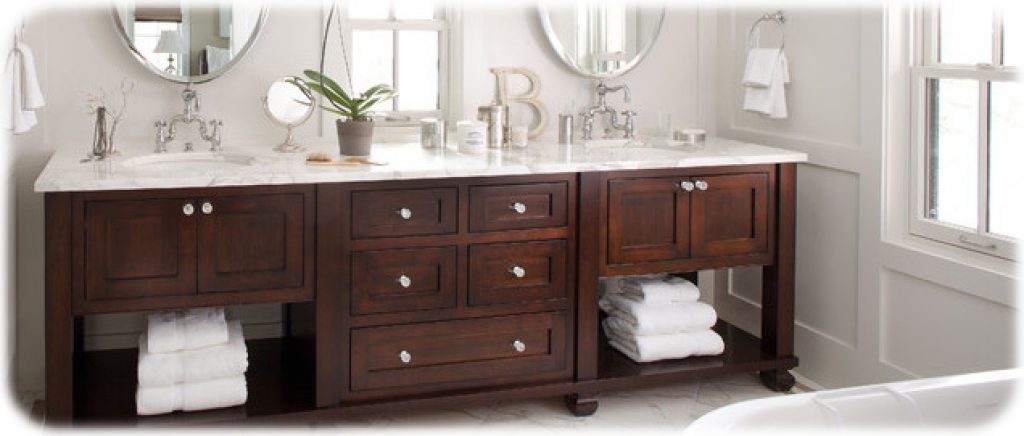 Bathroom vanities are a stylish and functional element of bathroom furniture. They serve multiple purposes. Apart from holding the sink and hiding the plumbing, they offer some storage space. They also freshen up the general design of the bathroom considerably.
Best bathroom vanities can become the focal point of any bathroom. It is the place of your daily grooming where you wash the hands, rinse the face, brush the teeth, shave, apply makeup, fix the hair, and more.
Most bathroom vanities are a combination of a cabinet and a countertop with a cave-in in the middle, so you have to buy a sink and a faucet separately. However, some models come with everything necessary and even some extras, such as mirrors.
Modern bathroom vanities are available in a wide array of materials, designs, and mounting types. Hopefully, our guidelines and reviews will help you to choose the best one to match the size and style of your bathroom.
Advantages of Modern Bathroom Vanities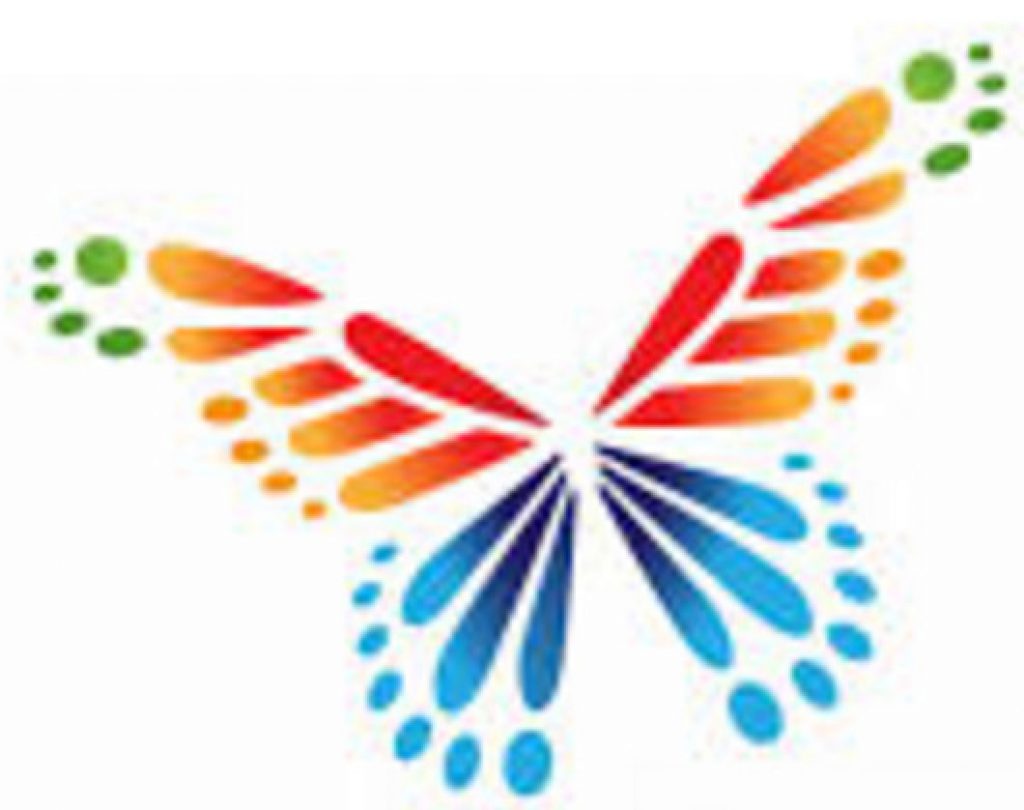 Style. Modern vanities look stylish and chic. There are design options that will match a bathroom with any décor. The style of bathroom vanities greatly depends on the shape of the sink, the design of the cabinet, the choice of material, and the finish of hinges and handles.
---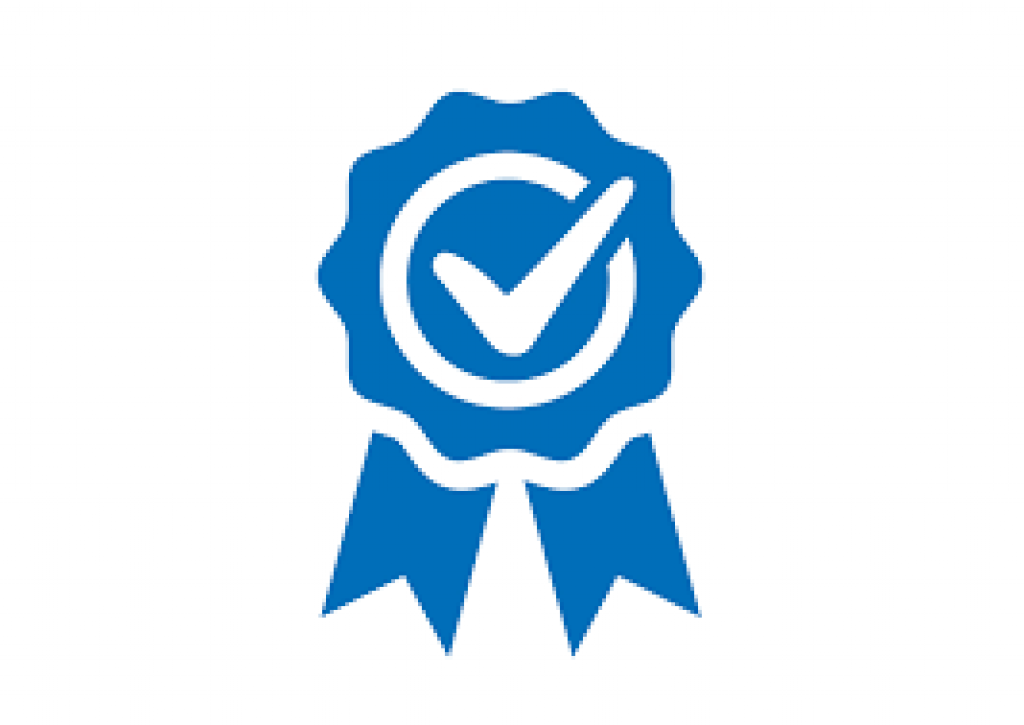 Quality. Modern bathroom vanities are made of high-quality durable materials guaranteed to serve for many years. All the elements—cabinets, countertops, sinks, faucets—are made according to the quality standards to ensure comfort and safety of use.
---

Functionality. Bathroom vanities serve as perfect space savers. They come with multiple shelves and drawers for all kinds of bathroom products. Even the smallest one will keep you bathroom neat and organized.
---
Types of Bathroom Vanities
There are different types of bathroom vanities based on the type of installation and the number of sinks. The most popular of them are: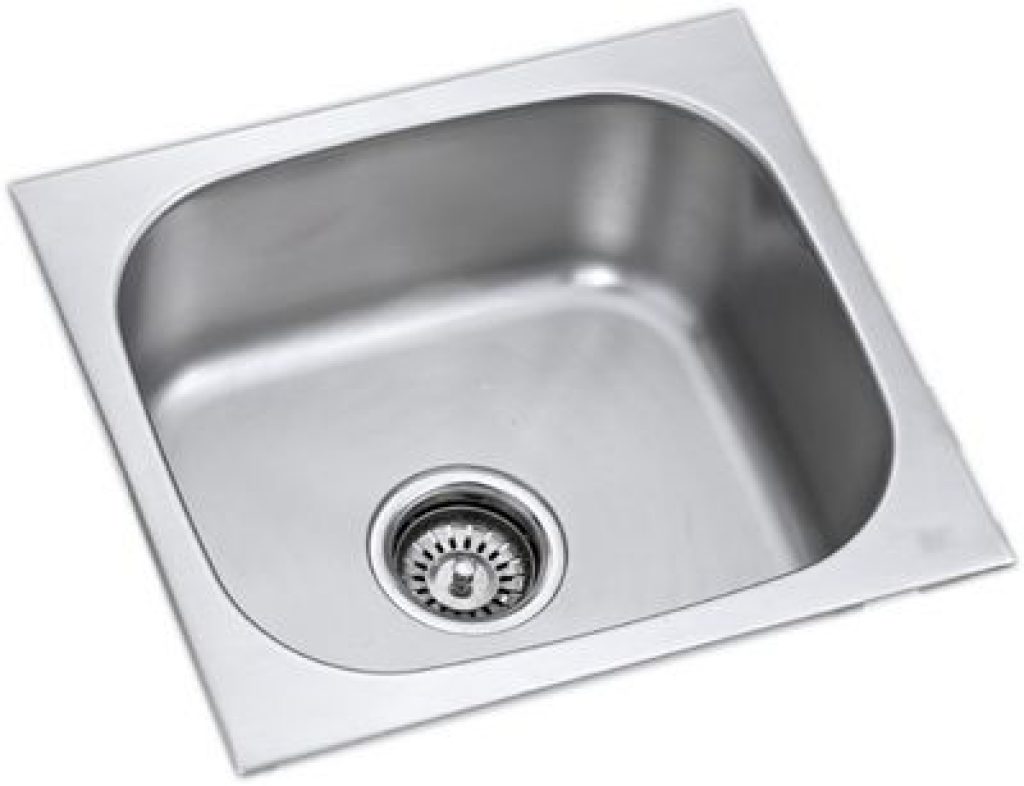 Single sink vanities are compact and neat. They will perfectly match a small bathroom, as they don't take up much space. However, there are single-sink models that come with a large cabinet, too. The main advantage of this type is a comparatively low cost.
---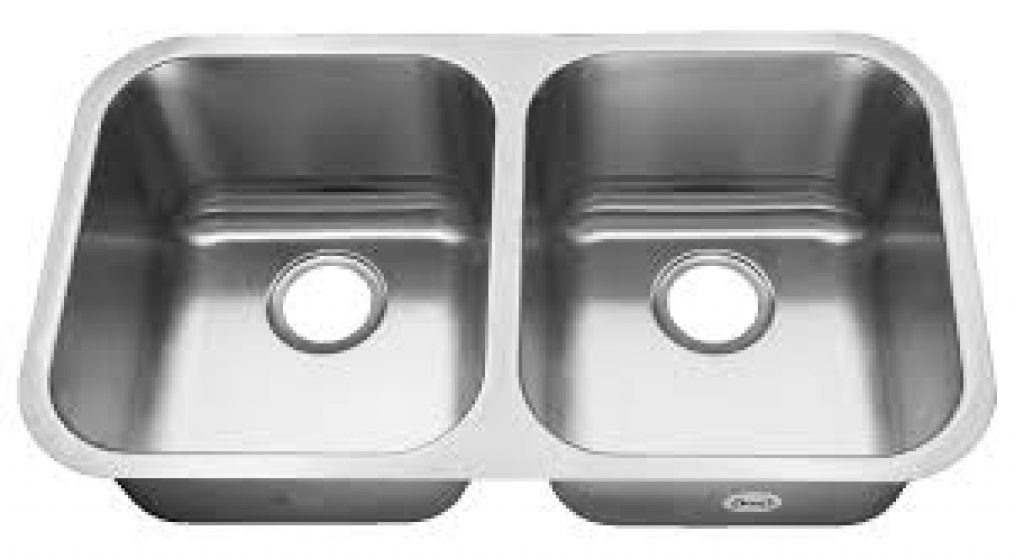 Double sink vanities are great for big families. With such a vanity, you won't have to wait for your turn to brush the teeth in the morning. The models of this type are more expensive than single-sink ones. They take up a lot of bathroom space, too. This type comes with such advantages as a stylish design and a practical format.
---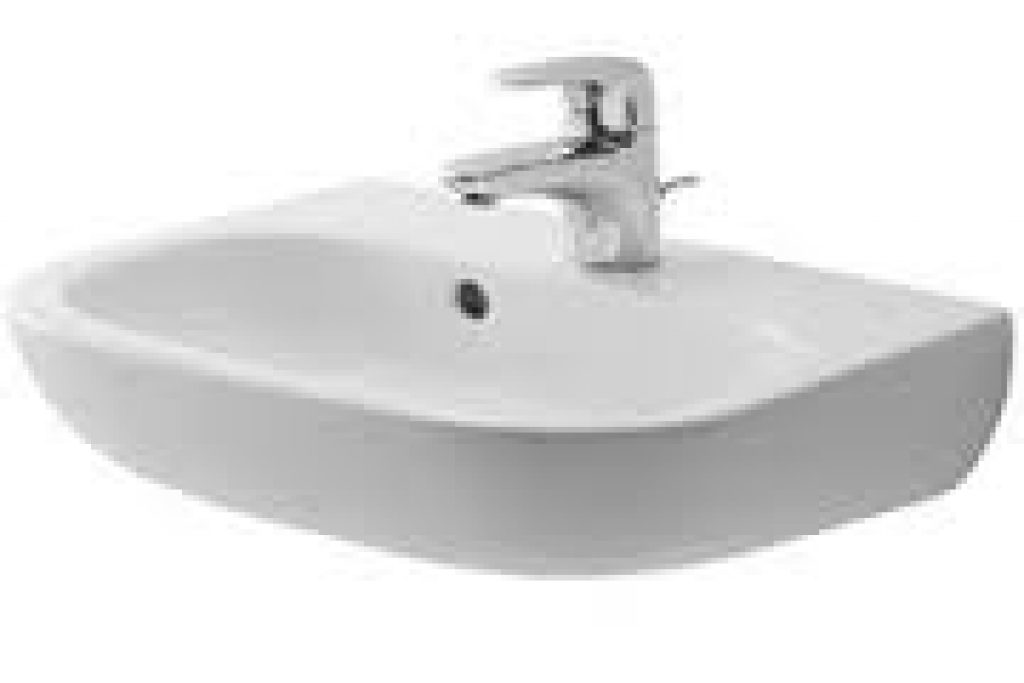 Wall-mounted vanities are also known as floating or "toe-kick". They have become quite popular recently due to their unusual design. As the name suggests, such vanities are secured to the wall. You can hang them on any comfortable height. This type of installation leaves some free space between the floor and the bottom of the vanity that creates the look of a "floating" cabinet. That also creates the illusion of spaciousness in the bathroom.
---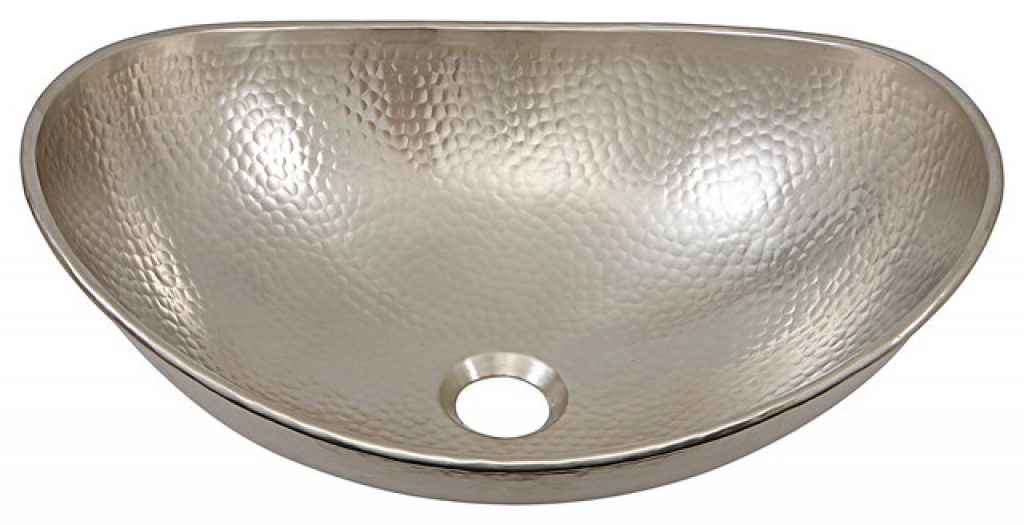 Vessel-sink vanities are a relatively recent invention. They come with a flat countertop that doesn't have a cave-in for the sink. A portable "vessel" sink is placed on the top of the vanity surface. It resembles a large bowl and looks stylish and unique. The choice of material for such sinks is wide and includes cast iron, toughened glass, marble, granite, stainless steel, bronze, acrylic, and much more.
---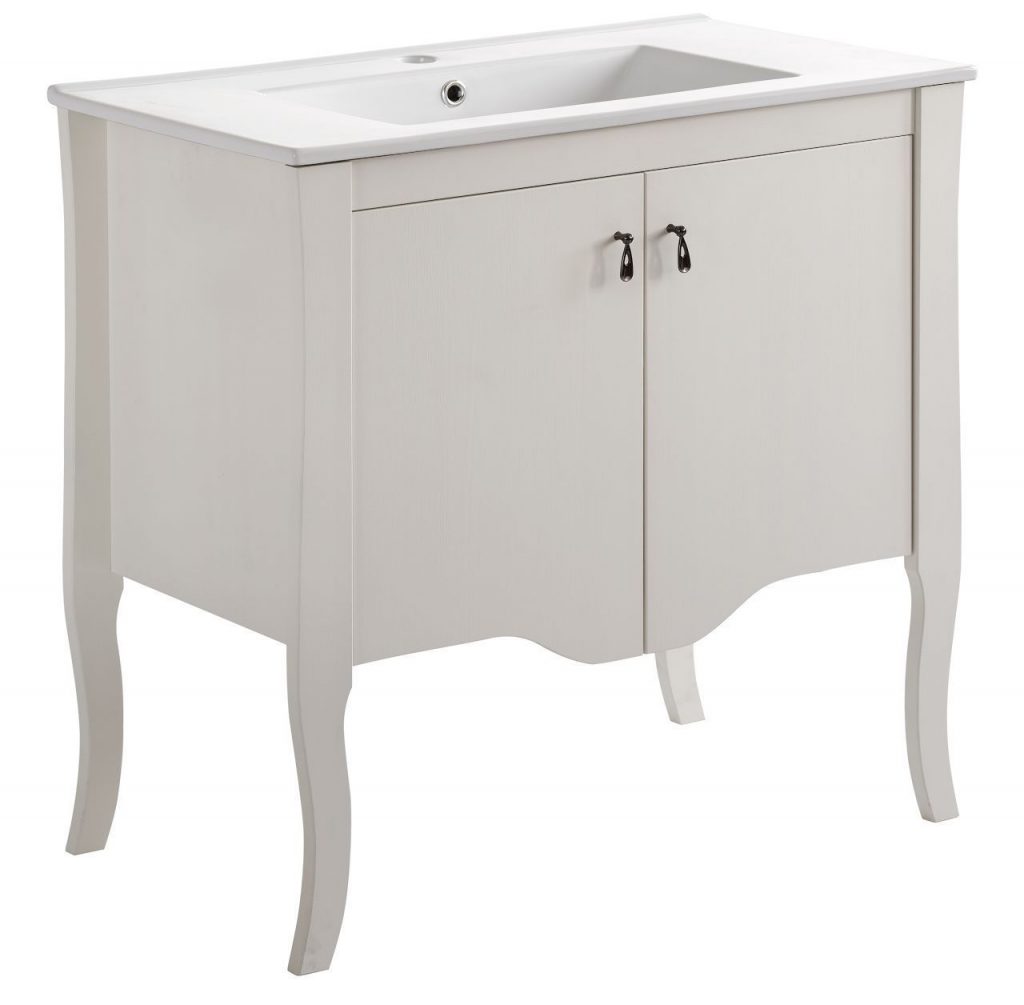 Cabinet style vanities are also known as freestanding. This is the most basic and traditional type. Freestanding vanities can come either with or without legs. They are placed on the floor next to the wall. Such vanities look simplistic and minimalist and can match a bathroom of any design. They are easy to install, too.
---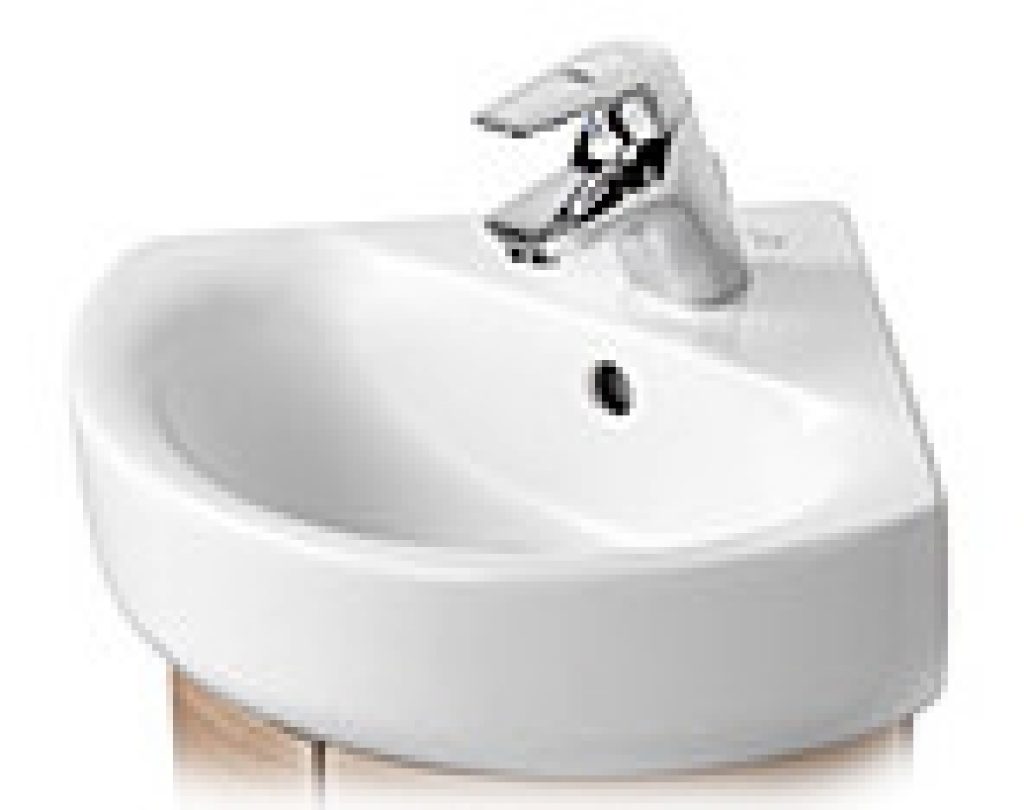 Corner vanities are designed to fit in a corner of the bathroom. This type is the most compact and takes up as little space as possible. Corner vanities can have a rectangular or a triangular shape. The front of triangular ones is sometimes curved to soften the lines and enhance the design. Of course, such vanities come with limited storage space. However, they might be the only option if you want to install a vanity in a small bathroom and leave some space for other furniture.
---
A Guide to Choosing the Best Bathroom Vanities
We advise that you look through the following tips before choosing the vanity for your bathroom. Our pointers will help you to decide on most basic features including type, size, material, and design.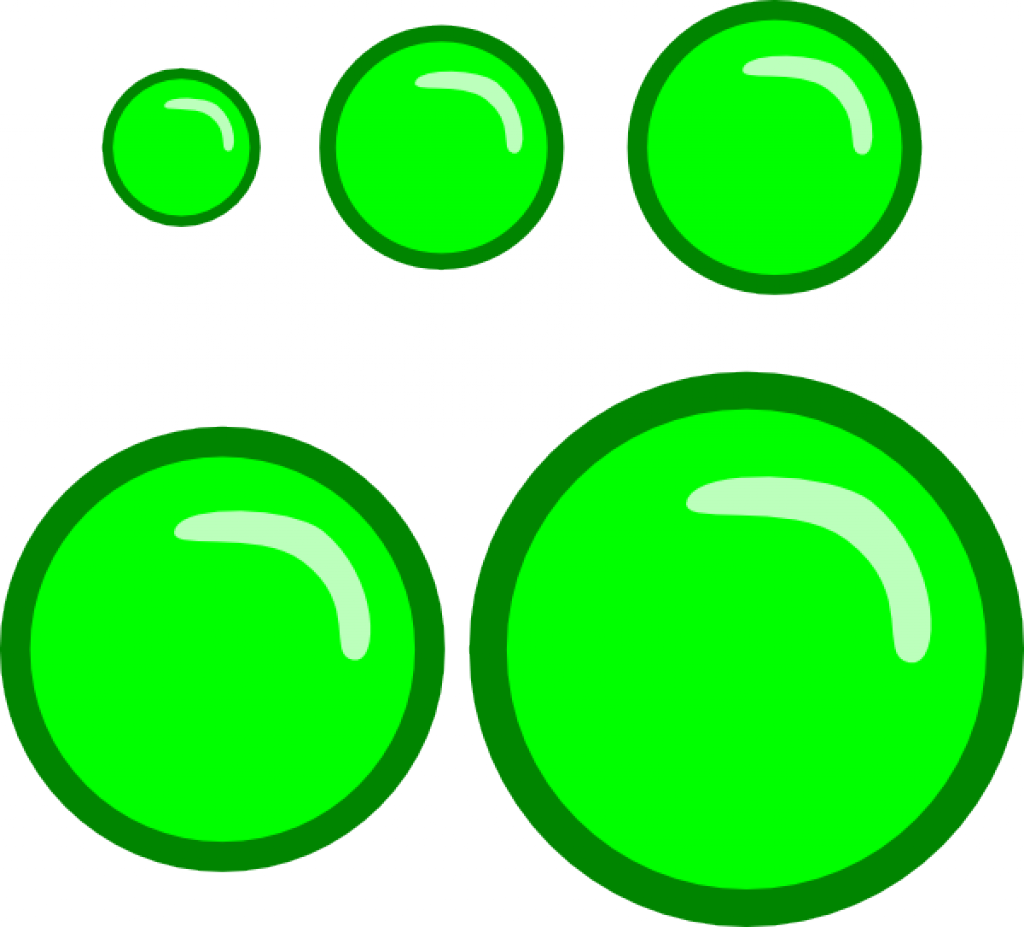 Size. Bathroom vanities come in different sizes, from petite to extra-large. Their width ranges from under 20" to more than 70", and their height from under 15" to 35". The depth of bathroom vanities also varies greatly from model to model. Single sink corner vanities are the smallest you can find.
---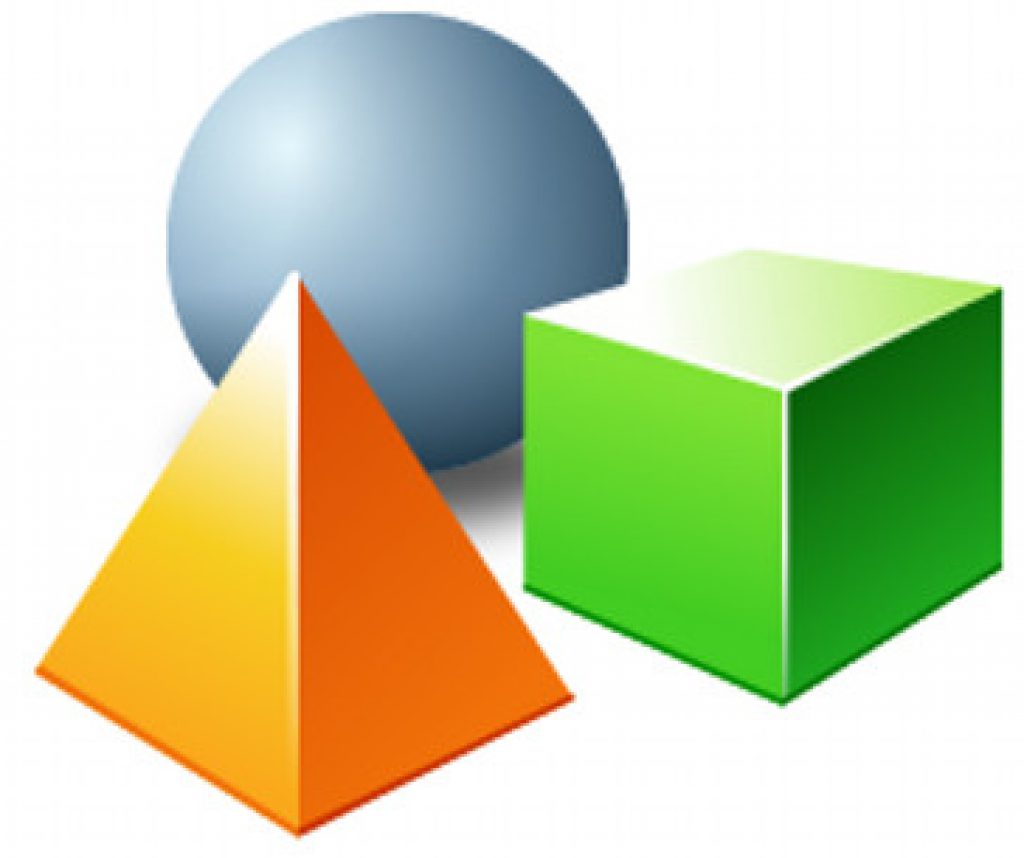 Type. Choose the type of the vanity according to your preferences. You should also take the size of your bathroom into consideration. Single sink vanities with a triangular or rectangular cabinet will match a tiny bathroom perfectly. Floating vanities will help to create the illusion of extra space in a small room. Other types will look best in a medium to large bathroom.
---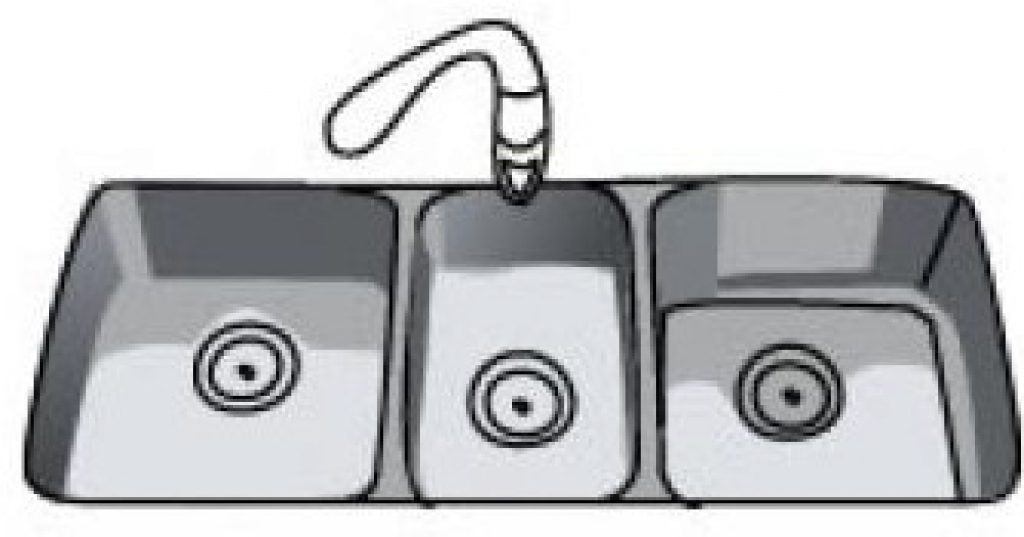 Number of basins. Decide for yourself if you need two sinks in your vanity or if one will be enough. Single-sink models are a nice option if you live alone. They will also be a great choice if every member of your family has a personal bathroom. Consider purchasing a double sink vanity if your bathroom has two or more users.
---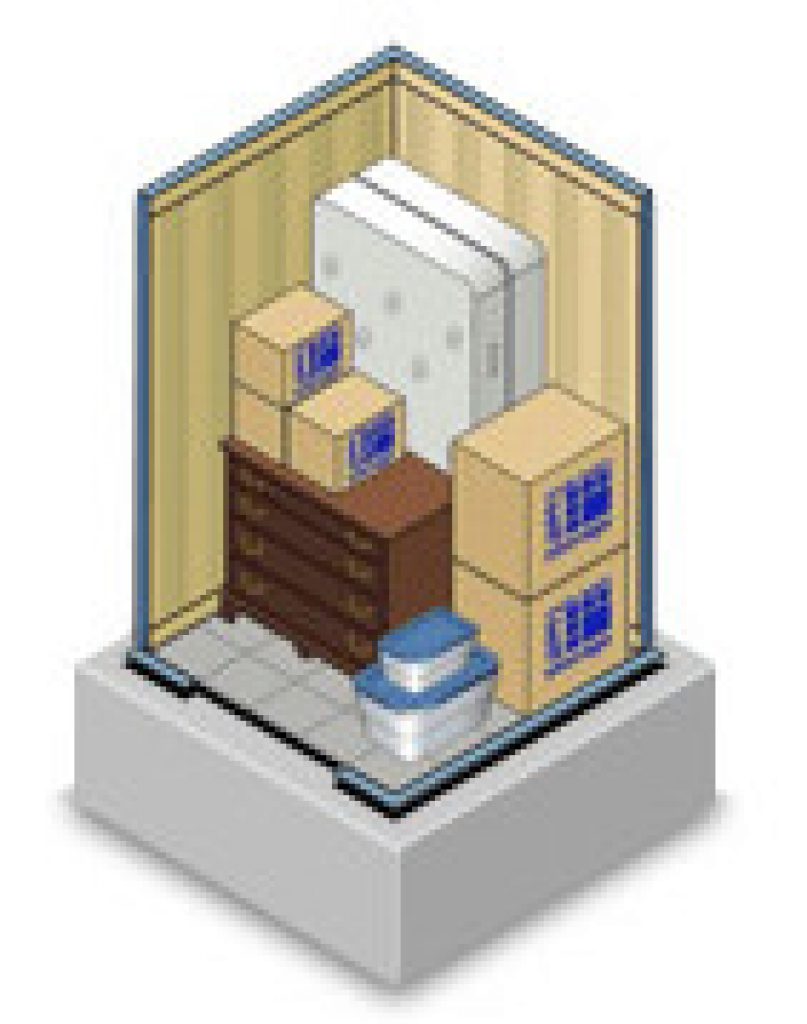 Storage space. Most bathroom vanities come with several built-in shelves. Larger models also have drawers for extra space. If you have a large family, you might consider purchasing the vanity that can offer a separate drawer for each family member. Bathroom vanities come with up to nine drawers.
---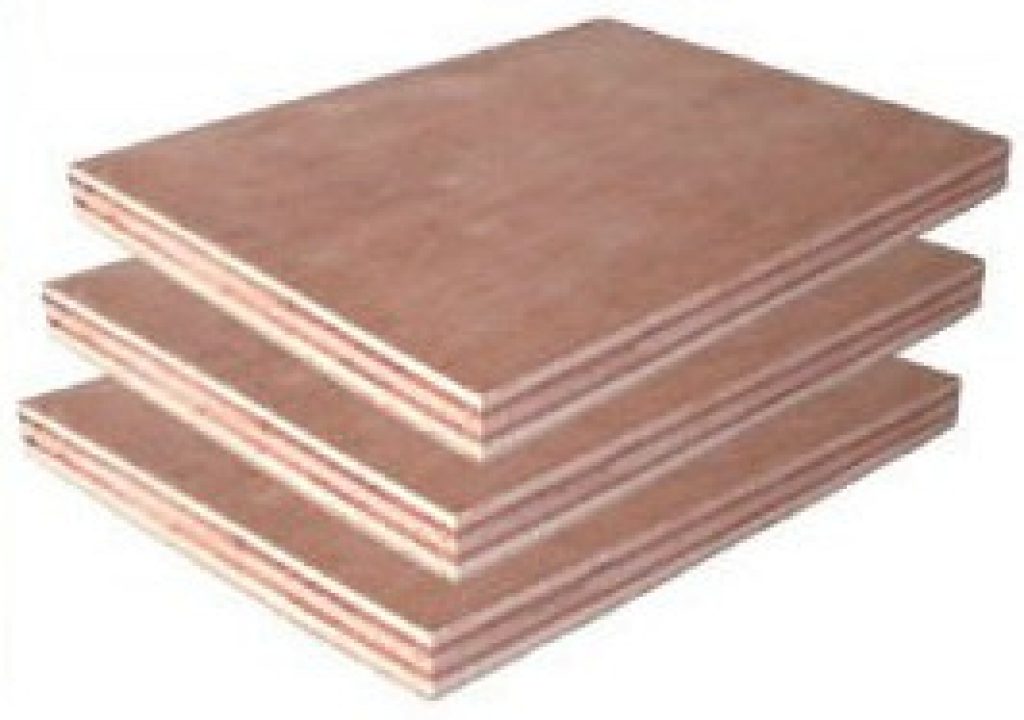 Cabinet material. The base of most vanities is made of solid wood such as oak or mahogany, rubber wood, or manufactured wood. The wood is covered with a water-sealing coating for extra durability. There are also models made of MDF, glass, or metal. If you choose a metal vanity, make sure that it is made of brass, stainless steel, or other rustproof alloys.
---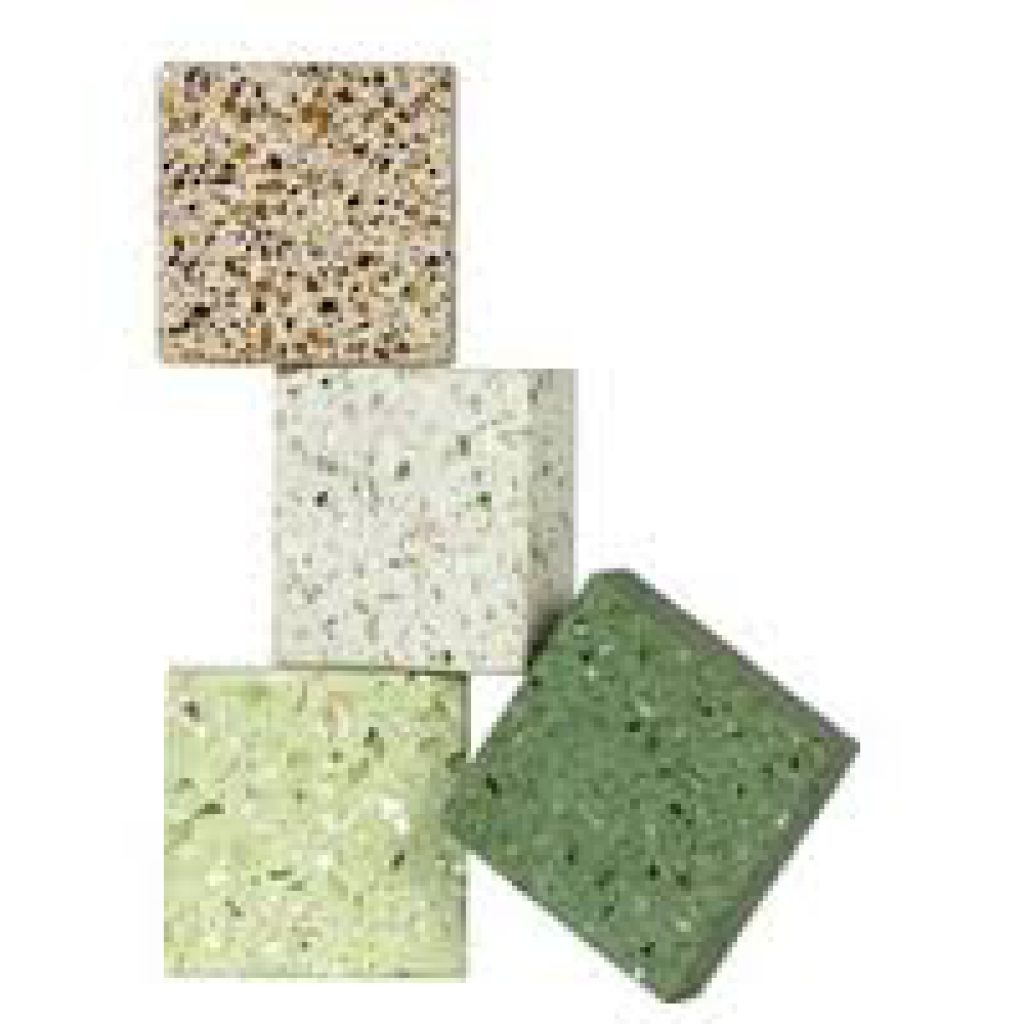 Countertop material. The top is usually made of hard durable materials such as granite, quartz, marble, tempered glass, laminate, or manufactured stone. Some vanities come with a concrete, porcelain, tiled, plastic, glass, wooden, or metal countertop. The best choices, however, are marble and granite. They are the most durable and expensive among the best bathroom countertop materials.
---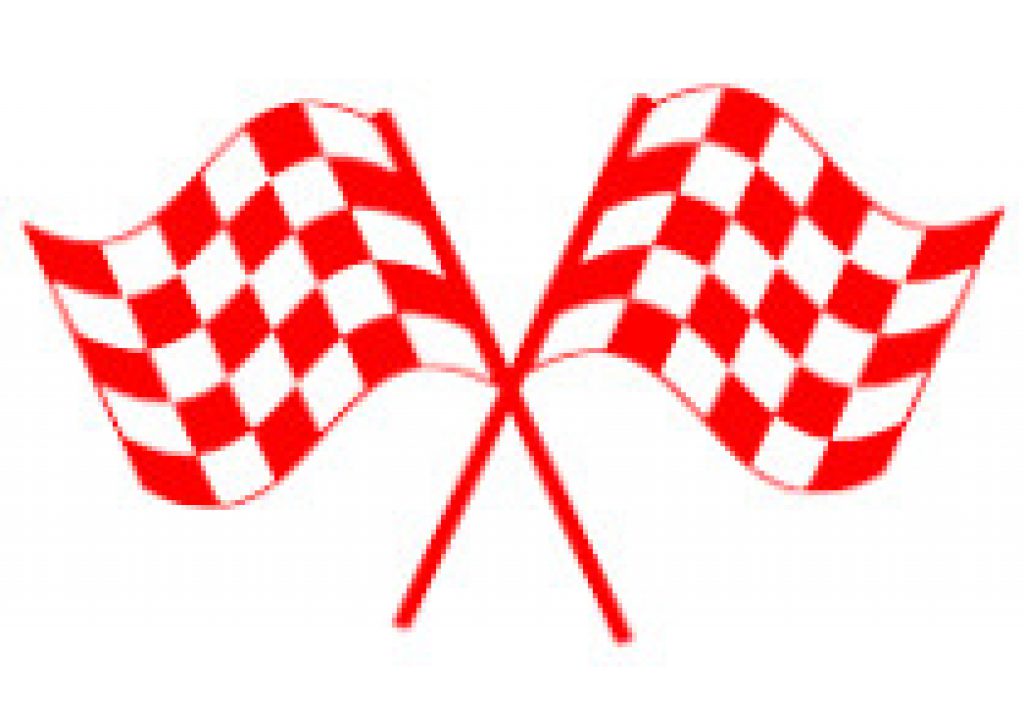 Finish. Bathroom vanities come in a number of finish colors including all basic colors. Wood cabinets come in such finishes as cherry, mahogany, maple, oak, white oak, walnut, and wenge. Faucets, hinges, and door handles usually come in a metallic finish such as chrome, stainless steel, pewter, oil rubbed bronze, brass, nickel, and silver.
---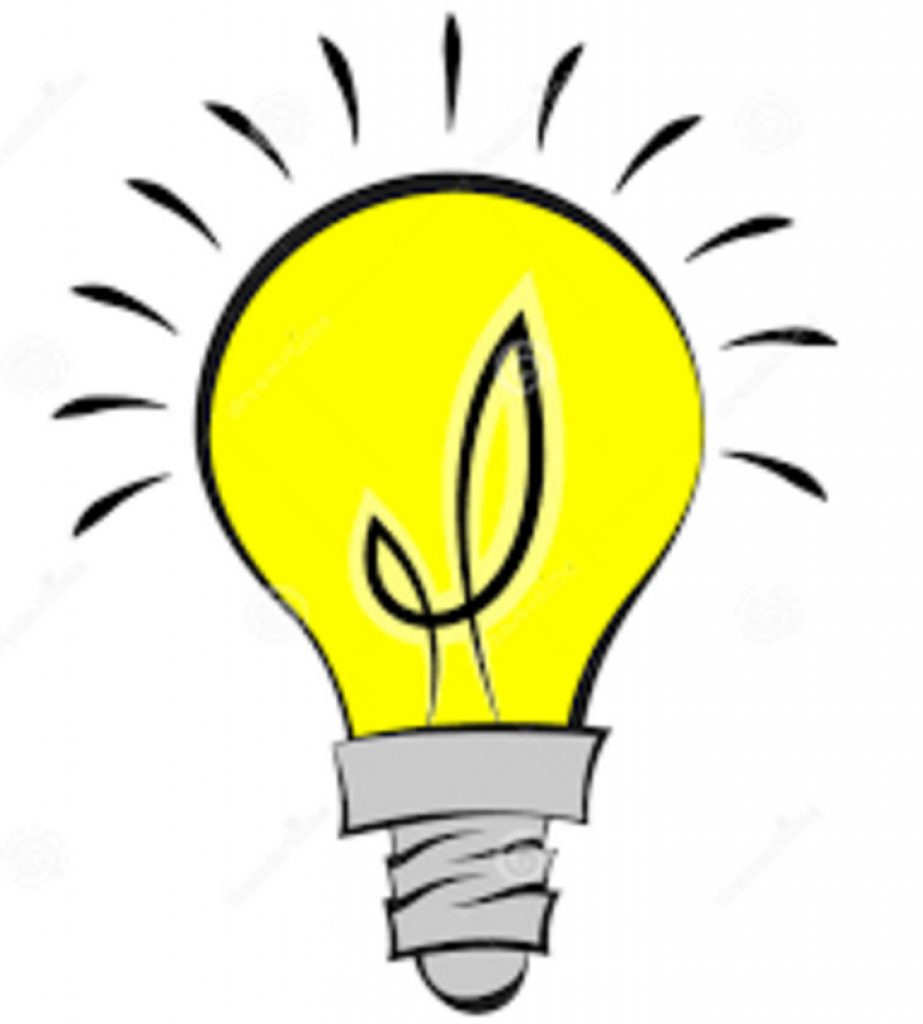 Design. Multiple design options are available when it comes to bathroom furniture. Vanities come in a variety of styles including minimalist, classic, modern, transitional, rustic, coastal, traditional, cottage, and antique. Apart from these basic varieties, there are also design options for kids and teenagers.
---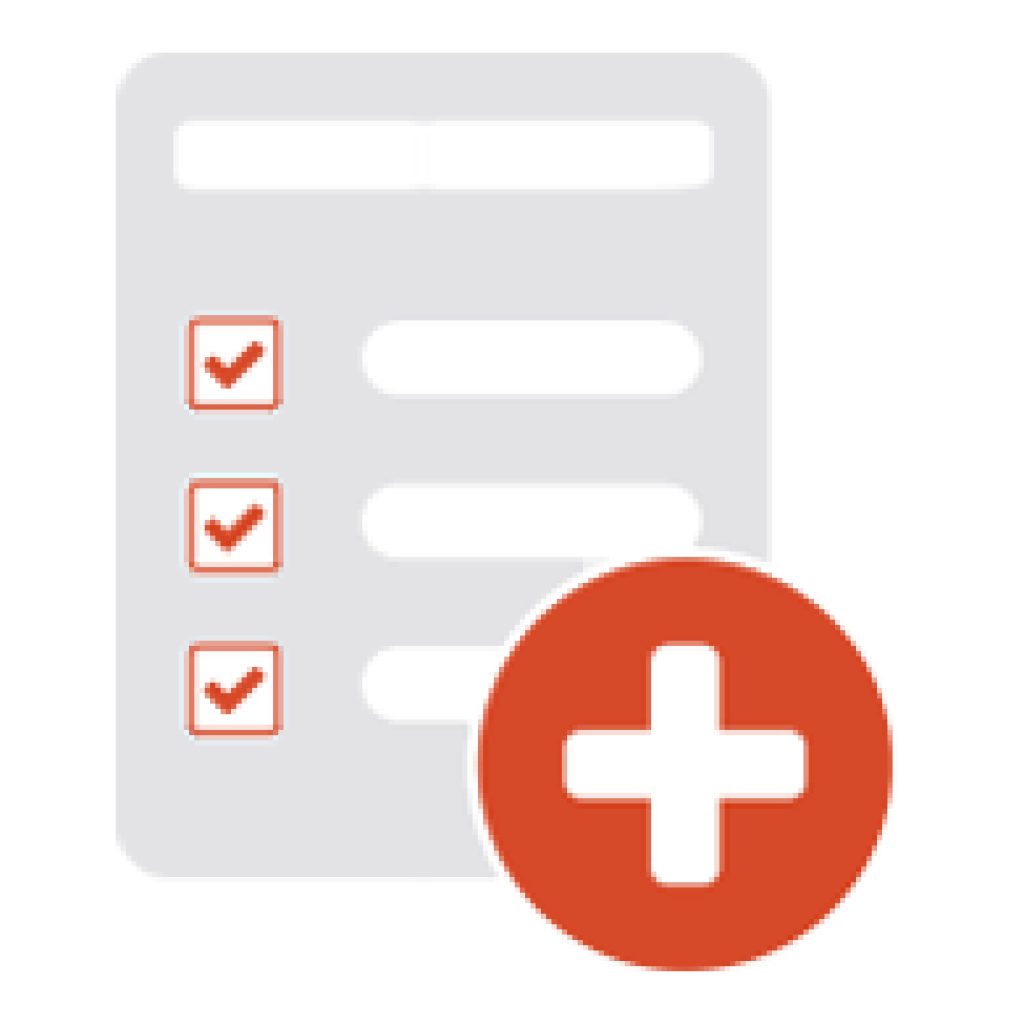 Additional features. Some vanities come with adjustable shelves and door hinges for convenient use. Other have concealed hinges for the sake of design. Some models have soft-close doors and drawers to prevent banging. Some vanities come with faucets and mirrors. The latter also have built-in lights sometimes.
---
Top Five Best Single Sink Bathroom Vanities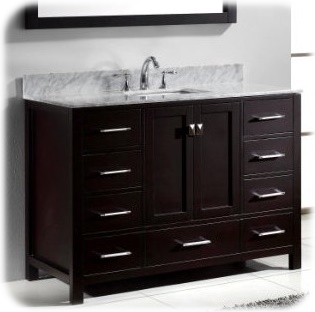 This is one of the most stylish one-sink vanities available today. Made of highest-quality oak wood with a moisture sealer, it is guaranteed to serve you for decades. Its strict-line dark-scheme design looks minimalist and chic at the same time. The wooden base of the vanity comes with an espresso finish that looks rich and striking. The countertop is made of Carrara white marble, high-quality natural stone from Italy.
The Caroline from Virtu USA comes with an undermount ceramic sink and a framed mirror. The frame has the same espresso finish. This vanity can offer a lot of storage space for you and your family. It comes with nine drawers and two compartments for bathroom necessities. The drawers and compartment doors have a "soft-close" feature for extra convenience.
Check out this link to purchase the bathroom vanity on Amazon
---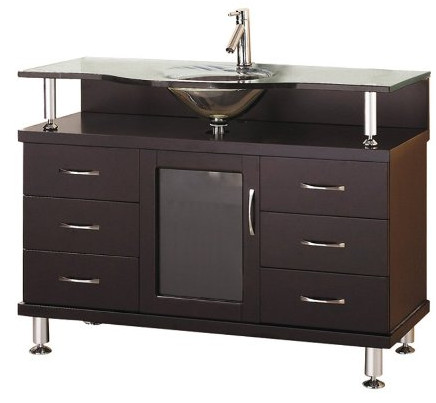 The sleek design of this vanity will add a special vibe to any bathroom. It is made of solid oak with an Espresso finish. The main detail that draws the eye is the countertop. It is made of thick tempered glass that looks simple and sophisticated at the same time. With this vanity, you won't need to install a sink. The countertop has a deep curve in the middle that serves as an integrated basin.
The Vincente from Virtu USA is a freestanding vanity that comes with four sturdy legs. The cabinet has six drawers and one compartment with a glass door. The door is complemented with ergonomic handles, as are the drawers. The legs and handles come with a shiny chrome finish. All these advantages make this bathroom vanity well worth the price.
Check out this link to purchase the bathroom vanity on Amazon
---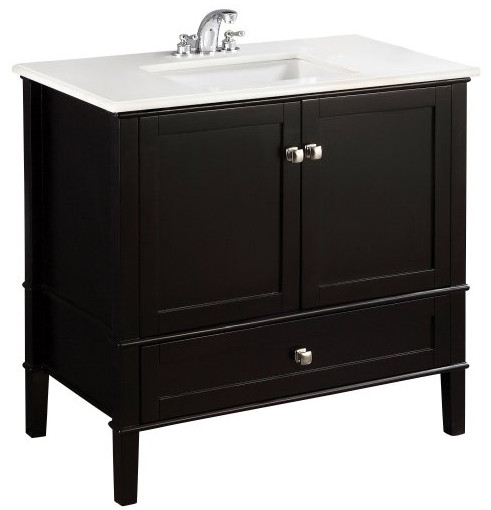 This bathroom vanity is available in a number of sizes to match a bathroom of any size. It is available in two traditional colors, black and white. The panels of the cabinet are lacquered for a sleek and shiny look. It comes with four sturdy legs that have the same finish. The white quartz marble top of this vanity comes with a refined china sink. Please note that the top is pre-drilled for a standard center-set three-handle faucet.
This rectangular vanity is made of veneer, not hardwood. However, it looks no worse than wooden models and costs less. The cabinet includes a wide drawer and a spacious interior compartment. The drawer and the compartment doors come with neat knobs with a brushed nickel finish. The Chelsea from Simpli Home looks casual and contemporary. It will look great in a bathroom with a modern décor.
Check out this link to purchase the bathroom vanity on Amazon
---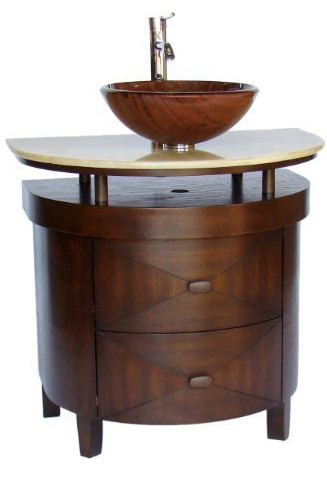 This elegant unit will be a great choice for those who want to bring a natural element into their bathroom. Its Asian design with neutral warm colors looks simple and cozy. This all-in-one vanity comes with everything you need. The wooden cabinet has a durable construction and comes with two large drawers. The countertop is made of solid hand-polished marble with a honey finish.
The Verdana from Chans Furniture comes with a stylish built-in vessel sink. Made of thick and durable tempered glass, it has a realistic faux pattern. The sink is complemented with an elegant one-handle faucet with a shiny finish. The vanity is very easy to assemble and install. It is very convenient and will save a lot of time and effort. This vanity will be a great choice for a bathroom with a limited space.
Check out this link to purchase the bathroom vanity on Amazon
---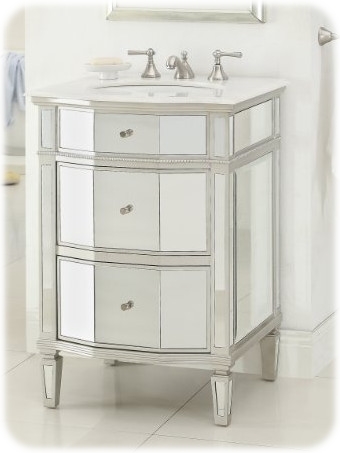 This chic little vanity will look great in a bathroom decorated with light colors. Its dimensions are 24" x 21" x 35", quite petite. Its Art Deco style looks refined and fashionable. All the outside surfaces of the cabinet are in-laid with mirrors with a silver finish. This bathroom vanity will be a perfect choice for a vintage girly-style powder room. It comes for a comparatively low price, too.
The Ashlie from Chans Furniture comes with three drawers. Two bottom drawers are spacious enough to allow storing basic bathroom necessities. The upper drawer is not functional and is added to offer some extra space for plumbing. The crystal white marble countertop comes with a built-in undermount sink made of porcelain. The top comes predrilled with three holes for an 8" widespread two-handle faucet.
Check out this link to purchase the bathroom vanity on Amazon
---
Top Five Best Two Sinks Bathroom Vanities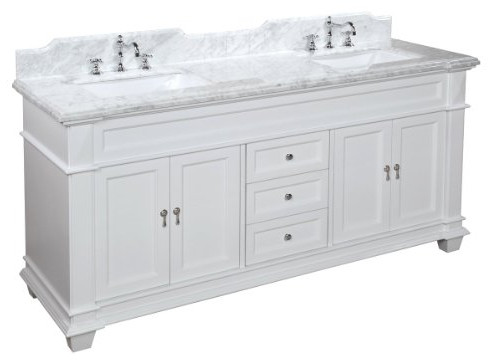 This high-quality piece of furniture will become the focal point of the bathroom. It comes in a classic style with neutral colors to match any decor. The frame of the cabinet is made of solid wood with a white finish. It is wide enough to offer storage space for each member of the family. The cabinet comes with two spacious compartments and three deep drawers made of high-quality fiberboard. The drawers and the compartment doors are soft-closing.
The Elizabeth from Kitchen Bath Collection comes with a polished white countertop made of Carrara marble. The edges of the top are beveled for a more sophisticated look. This bathroom vanity comes with two deep ceramic sinks. Both sinks have surface-mounted two-handle faucets with S-shaped spouts and a chrome finish. This unit also comes with a matching marble backsplash, which is a nice extra. It comes fully assembled with all the elements pre-installed.
Check out this link to purchase the bathroom vanity on Amazon
---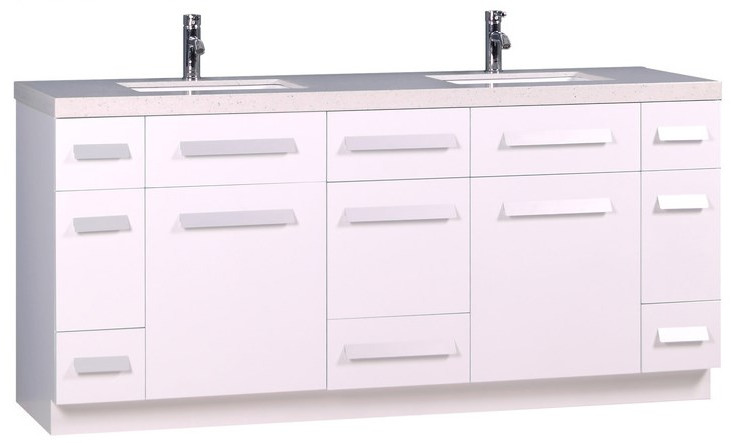 The design of this bathroom vanity comprises a solid wood cabinet, a cream quartz countertop, and two drop-in sinks. The countertop comes pre-drilled for single-hole faucets. It offers more storage space compared to the other models. The cabinet comes with eight drawers and five compartments, three small and two large. The countertop is thick and sturdy and comes in a regular shape with strict lines. This model is available in two finish colors, white and espresso.
This unit comes with a framed mirror with the same width and finish as that of the cabinet. The handles and other hardware such as sink drains and overflows come with a sleek brushed nickel finish. The Moscony from Design Element is a nice option for those who want to find a combination of functionality, design, and high quality.
Check out this link to purchase the bathroom vanity on Amazon
---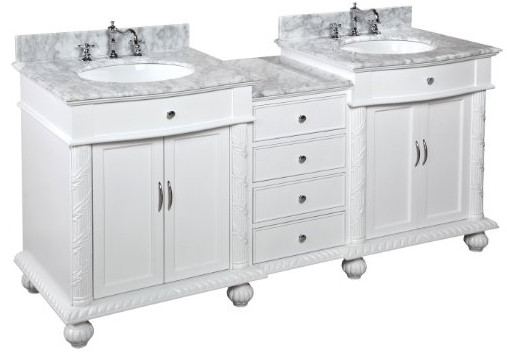 This bathroom vanity has an elegant and intricate design. It will look great in a bathroom decorated in a classic style. The durable frame and eight sturdy legs of the cabinet are artfully carved with Roman style patterns. This vanity comes with two large under-sink compartments and four drawers between them, each featuring a slow-close function. The handles and knobs have an ergonomic shape.
The Buckingham from Kitchen Bath Collection comes with a countertop made of genuine Carrara marble imported straight from Italy. The beveled edges of the top add even more charm to this ornate unit. Two undermount ceramic sinks are included in the set, as well as two faucets made of rustproof brass with a chrome finish and a matching marble backsplash. The unit comes almost fully assembled, you just need to attach the legs and install the vanity.
Check out this link to purchase the bathroom vanity on Amazon
---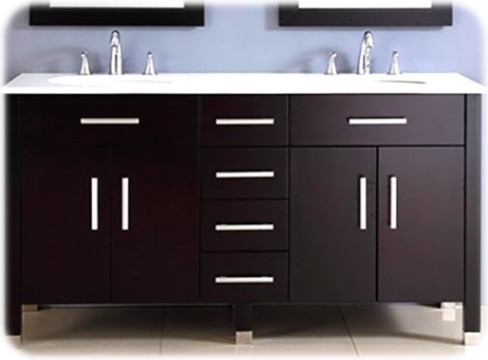 This bathroom vanity will be a great choice for those who like the minimalist design with regular shapes, strict lines, and contrasting colors. The solid oak cabinet has a sturdy frame and sits on six stable legs. The wood comes with an intriguing espresso finish. To contrast the dark color of the cabinet, this unit comes with a snow-white porcelain countertop and two sinks of the same material and finish.
Like most double sink vanities, the Warren from The Tub Connection has two large compartments underneath the sinks and four drawers in the center of the cabinet. They come with rectangular-shaped handles with a light-colored brushed finish than accentuates the rich dark hue of the wood. The set also includes two rectangular mirrors framed to match the color of the cabinet. The mirrors come with mounting brackets for easy installation.
Check out this link to purchase the bathroom vanity on Amazon
---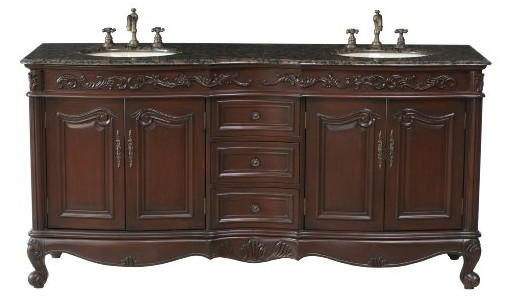 This ornate bathroom vanity will be a nice addition to a bathroom decorated in an antique or vintage style. It looks subtle and sophisticated. Made of high-quality wood with a warm cherry finish, the cabinet comes with fancy ornamental carvings. The compartment doors and drawers have decorative hardware that adds a true regal splendor. This model is handcrafted and hand-finished.
The Saturn from Stufurhome comes with as much storage space as the other two-sink models. You can store your toiletries either in the drawers or behind the doors beneath each sink. The countertop is made of durable stone and looks solid. It is available in such finish colors as Baltic Brown, Cream Marfil, and Travertine. The top comes pre-drilled for 8" widespread faucets and includes two undermount basins. Faucets and backsplash are not included.
Check out this link to purchase the bathroom vanity on Amazon
DIY Bathroom Vanity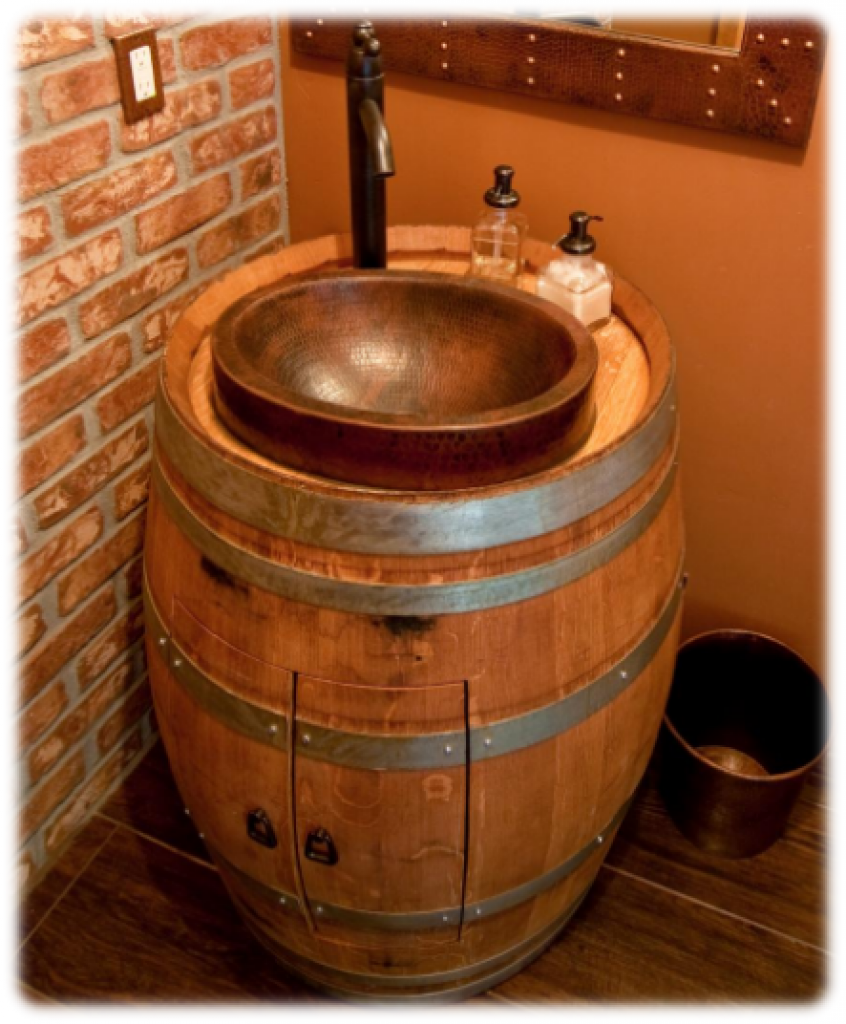 Making a bathroom vanity, just as any other piece of furniture, is not so easy a task. It will require a lot time, effort, tools, and skills in carpentry. However, there are ways to make a vanity without all that fuss. Here are some of the most original bathroom vanity ideas.
You can make a beautiful vanity with a rustic chic out of a wooden wine barrel. A barrel can offer a lot of storage space if you cut the doors at the front. All the plumbing can be hidden inside. The top of the barrel will serve as a countertop on which you can install a faucet and a bowl sink.
If you have some old furniture, you can repurpose it into a bathroom vanity. The best match for this is a dresser. It already has a lot of drawers and cabinets that can be used to store bathroom necessities. Just install all the necessary plumbing fixtures and pipes, and your vanity is ready for use.
There is an old bicycle taking up space in your garage? Turn it into a bathroom vanity! That is not a joke. Bicycle vanities are a new trend in bathroom décor. Install a wooden countertop on the bicycle frame – it will be the base for sink and faucet installation. The sizes of most bikes allows installing large countertops that can hold a lot of bathroom accessories. If your bike has a basket, you will get even more storage space.
If you have a spare tree trunk, you can turn it into a bathroom vanity. A sink can fit on top of it, and a faucet is best installed into the wall. Such an element of furniture will bring an incomparable green feel to your bathroom, so that you feel like you've entered a forest each time you visit your bathroom.