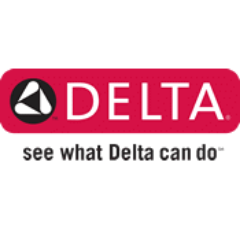 The following are reviews of five of the best Delta shower heads available. From all varieties, prices, and functions, these Delta shower head reviews may help determine the best shower head for you. Depending on your unique needs, budget, ecological preference, or versatility, you should be able to educate yourself on the modern Delta shower heads available and make an informed decision for your next purchase.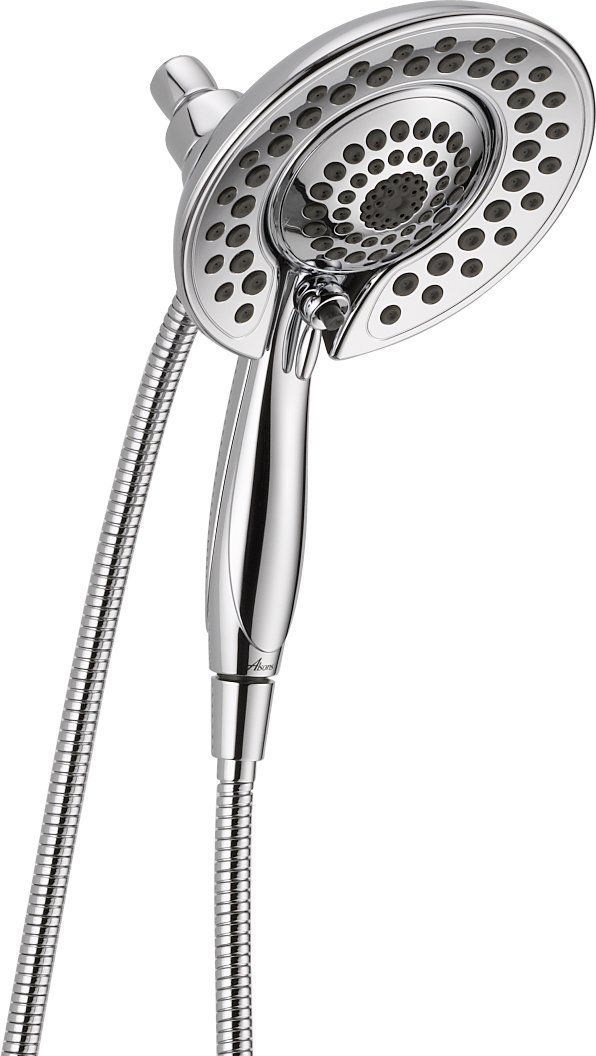 This ln2ition Two-In-One shower head by Delta is a highly rated and popular shower head/hand shower hybrid.
With material and color options of:
Chrome
Champagne Bronze
Stainless Steel
Venetian Bronze
This gorgeous and unique two-in-one shower head will match any decor beautifully.
This Delta Faucet ln2ition has a flow rate of 2.5 gallons per minute (gpm); which metrically, equates to 9.5 liters per minute (L/min). The Faucet and the Finish have a Limited Lifetime Warranty.
At a weight of 2.6 pounds, this lightweight shower head is efficient and easily installed. The assembled length is 14.30 inches, making the detachable hand shower attachment sufficiently long for anyone's needs, whether you are short or tall. With 5 spray settings, you can receive the water flow you need for a deep clean or a pleasant and casual shower.
The spray settings are:
Fast Massage
Full Body Spray
Full Spray with Massage
Pause
Slow Massage
This integrated shower head and hand shower work together and separately, depending on where you need the water the most, as well as your unique showering needs on a day-by-day basis. The inclusion of a pause feature makes for an ecological feature that reduces a waste of water. What makes this model even more unique is that this two-in-one shower head can be run separately as a normal and fixed shower head, or can be used as a separate shower arm.
This flexibility extends even further—whether or not the handheld arm is connected to the main head; in both cases, the streams of water run simultaneously from each head, for the warmth of a dual-stream showering experience that will wash the long day away.
Check latest pricing and shipping details here!
---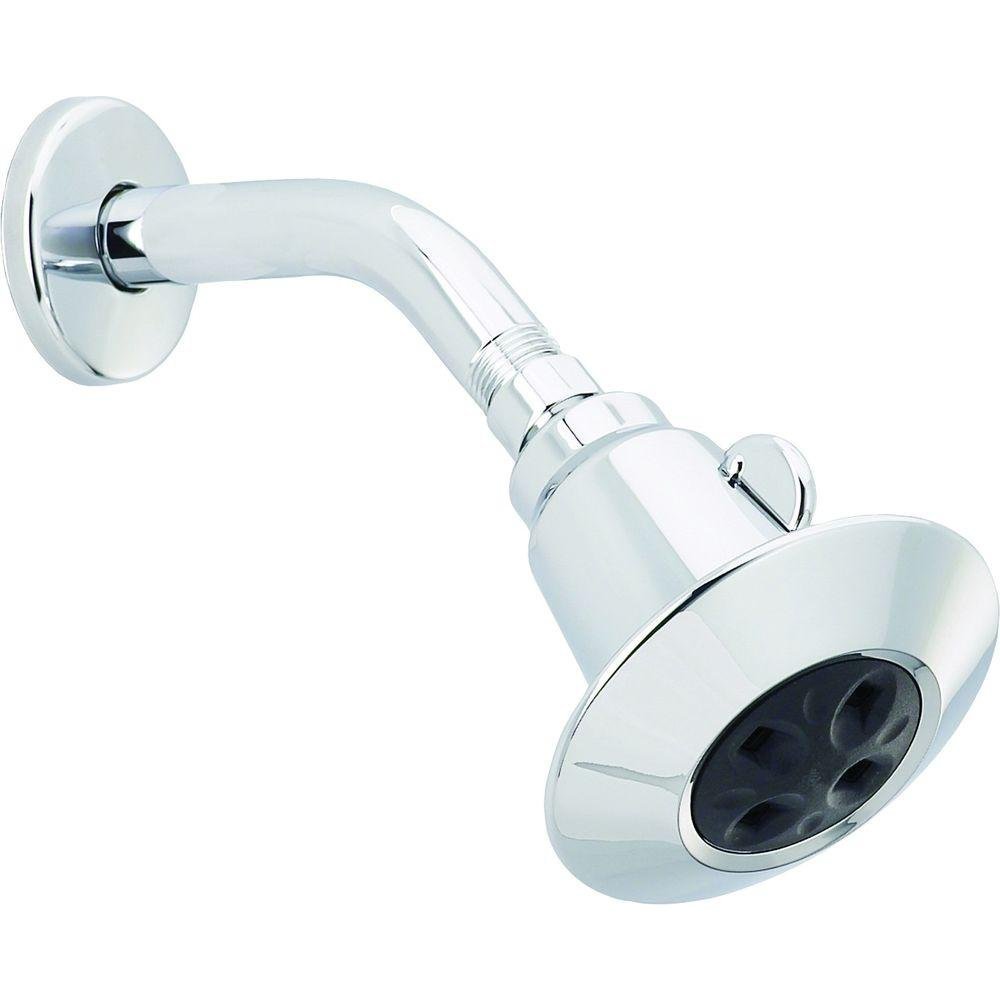 This economic and ecological shower head by Delta is the perfect shower head for those who are ecologically conscious and wish to reduce wasting water. Delta accomplishes this feat by using H20kinetic Technology, which sculpts the water into a unique and dense wave pattern. This gives one the feeling of more water being showered upon them without using more water at all.
In fact, the highest flow rate of this shower head is 2.50 gallons per minute (gpm) at 80 PSI. This converts metrically into 9.5 liters per minute (L/min) at 550 kPa.
However, this model meets WaterSense criteria by offering two different flow rates:
First, is the 2.5 gpm;
The other flow rate operates at only 1.85 gpm
So you can decide how much water to use and how much water to save.
This chrome shower head offers water efficiency without sacrificing sufficient water flow or comfort.
This shower head meets WaterSense criteria by offering two flow rates and two spray patterns:
The spray face diameter is 3 and 7/8 inches.
The four, large spray holes are engineered by Delta to be easy to clean and anti-clog.
Shower in comfort and even reduce your water bill with this water-amplifying H20kinetic shower head by Delta.
Check latest pricing and shipping details here!
---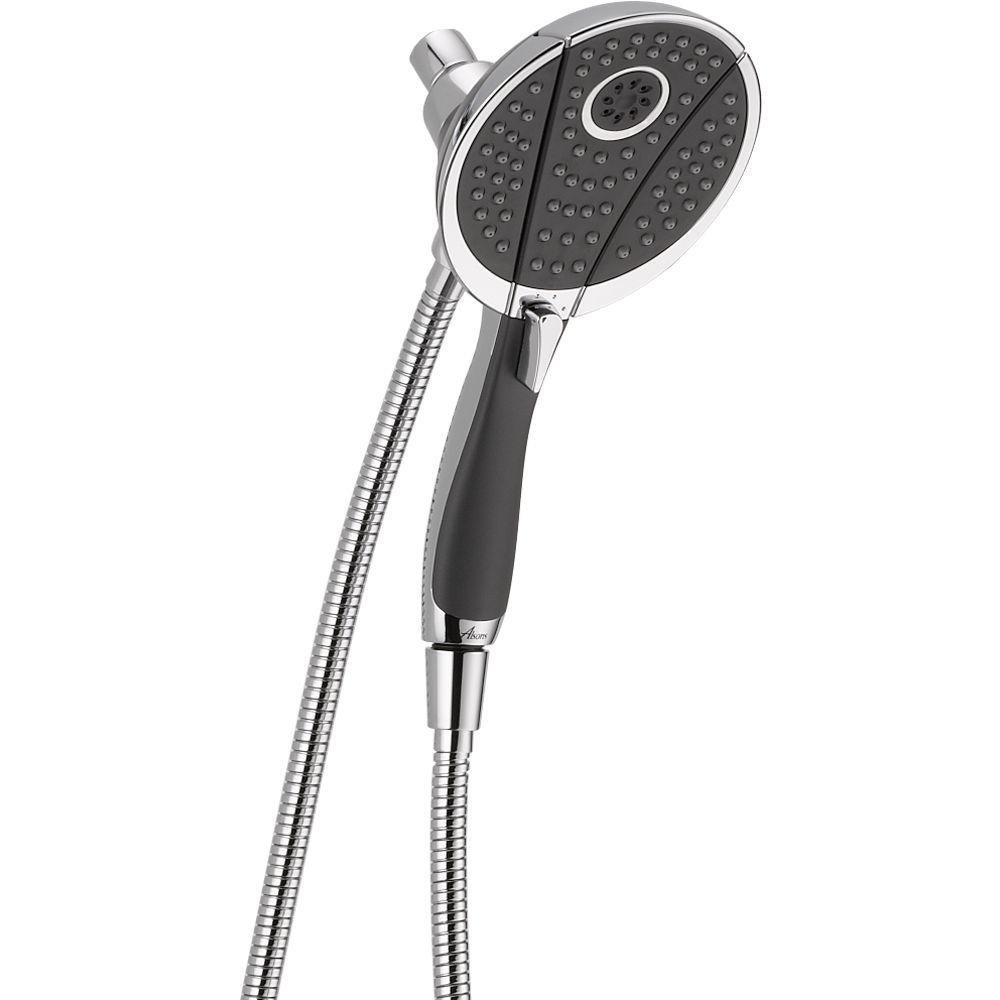 This Delta model is an excellent choice for those who want an integrated shower head with a hand-held shower arm option while remaining ecological and reducing water waste.
This 4-setting hand shower includes:
Pause feature
Fast Massage
Full Spray with Massage
Full Body Spray
The pause feature promotes water conservation and can lower the water bill while maintaining a full shower experience with options for one's comfort. The stretchable hose of the hand shower can stretch between 60" to 82" long. This makes this two-in-one shower head perfect for those who want both a traditional shower head and the option for a long-length, hand shower hose. For those who are tall, short, or in between, this shower head has you covered from top to bottom and is guaranteed to meet the showering needs of everyone in the household.
Check latest pricing and shipping details here!
---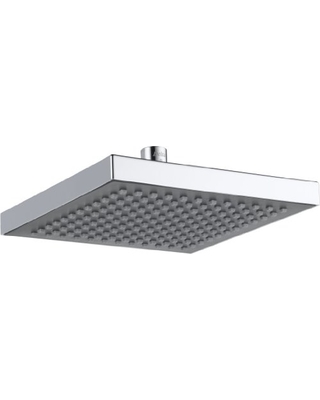 With material and color options of Chrome and Stainless Steel, this Delta "rainfall" type shower head has a flow rate of an ecological 2.5 gallons per minute (gmp). The gentle fall of the stream of water from this vertical, ceiling-mounted shower head makes one feel as if they are washing in the rain.
The Touch-Clean soft, rubber nubbins allow you to easily wipe away calcium and lime build-up with the touch of a finger or sponge. This modern, ceiling-mounted shower head is adjustable for the perfect vertical showering angle and is an excellent choice for those seeking something different and comfortable in their shower.
Check latest pricing and shipping details here!
---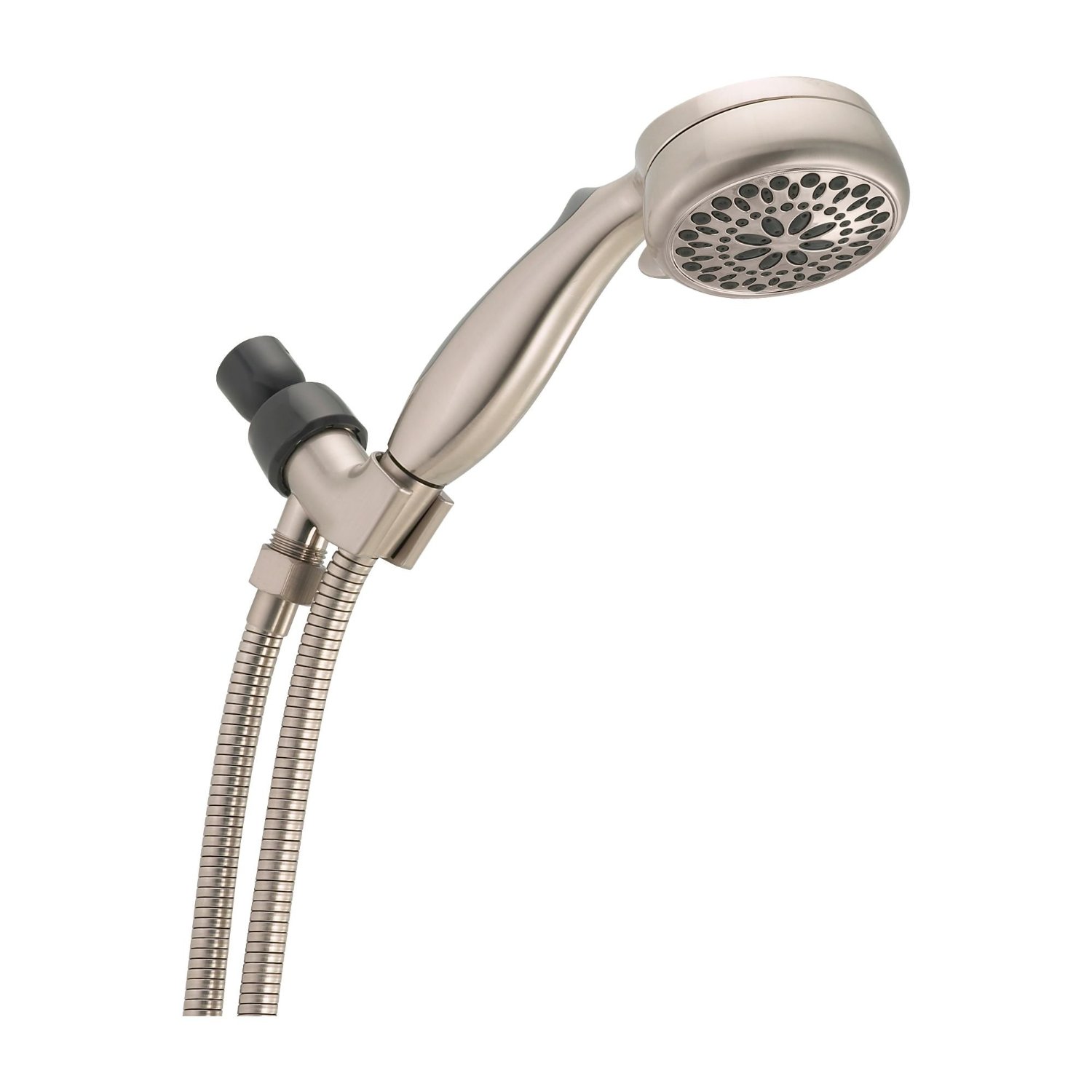 This Delta hand shower with arm mount is a low-cost alternative to other lines of shower heads that do not perform as well. Coming in material and color of Satin Nickel, this attractive hand shower features an ecological 2.5 gallons per minute (gpm) flow rate that provides the user with a steady flow of water while conserving it as well.
The user can utilize this model in two different ways:
by keeping the hand shower arm hung up on the arm mount and using it as a traditional shower head,
or by using the flexible hand-held arm for showering oneself.
The hand shower has a 72-inch flexible hose for a versatile showering experience, as well as an arm mount where you can place your flexible, massage hand shower back on the holding loop.
Another feature of this model is Delta's 7-Spray feature, which includes:
Fast Massage
Slow Massage
Full Massage
Full Spray
Fine Spray
Champagne Spray
Energy-Saving Spray
The energy-saving spray allows ecologically-conscious users to save water and lower their water bill, while not having to compromise a full shower experience.
Check latest pricing and shipping details here!
---
Conclusion
These five Delta shower heads have been reviewed in depth and have been determined to be among the best shower heads that Delta has to offer. These models offer a variety of versatility, water conservation, spray settings, hand shower options, and prices to meet any needs or budgets one considers while shopping for the perfect shower head for them.