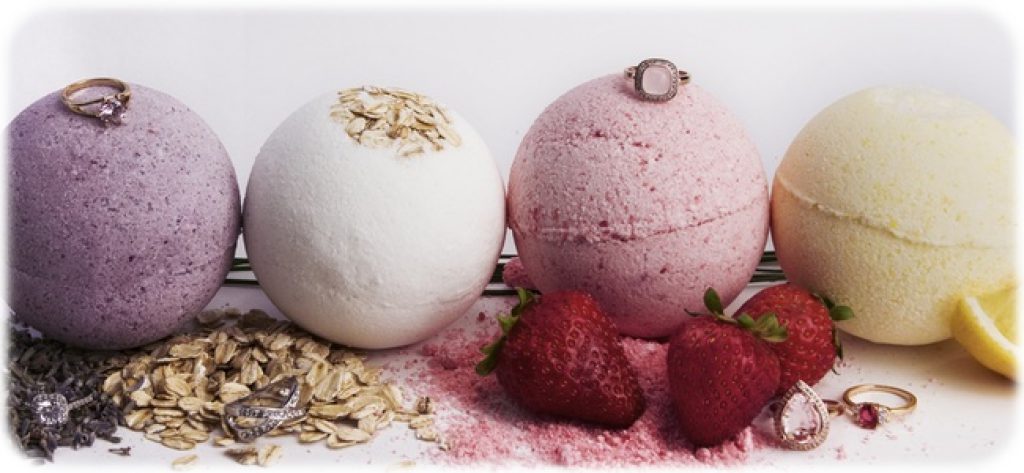 Soaking in a hot bath is a great pleasure in itself, due to hot water easing the sore muscles and relaxing your body, and steam opening the pores and detoxifying the skin. Different products can make bathing even more enjoyable. You can use the best ody wash to cleanse the skin gently and surround yourself with pleasant fragrances. For an unforgettable soak, you can also use one of the best bath bombs.
Bath bombs, or bath fizzies, are fun to use. Just throw one into the bathtub filled with hot water, and watch it do its wonders. In a few minutes, you will have a bubbly and fragrant bath filled with colored water.
Bath bombs greatly affect your mood. They can boost your confidence and sensuality. They can make you feel refreshed and energized or soothed and relaxed. They can inspire you, improve your mood, and make you feel playful.
Bath bombs come in different colors and have various fragrances. They can turn your bath into a luxury. Most bath bombs come in sets, although you can purchase separate ones, too. Hopefully, our tips and reviews will help you to choose the best bath bombs that will give you a spa-like feeling in the comfort of your own home.
Bath Bombs Components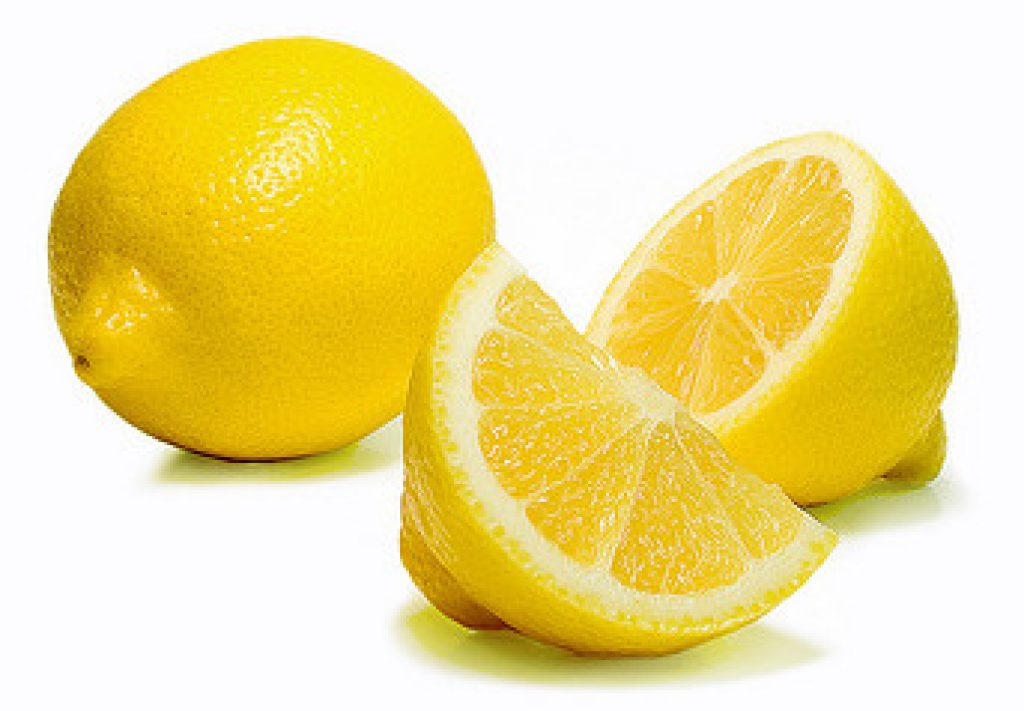 Citric acid and sodium bicarbonate. These two components create the base of any bath bomb. This combination remains passive when it is dry, yet reacts when it comes in contact with water. Thanks to the neutralization reaction between these two activator chemicals, bath bombs fizz and disperse when you put them in a hot bath.
---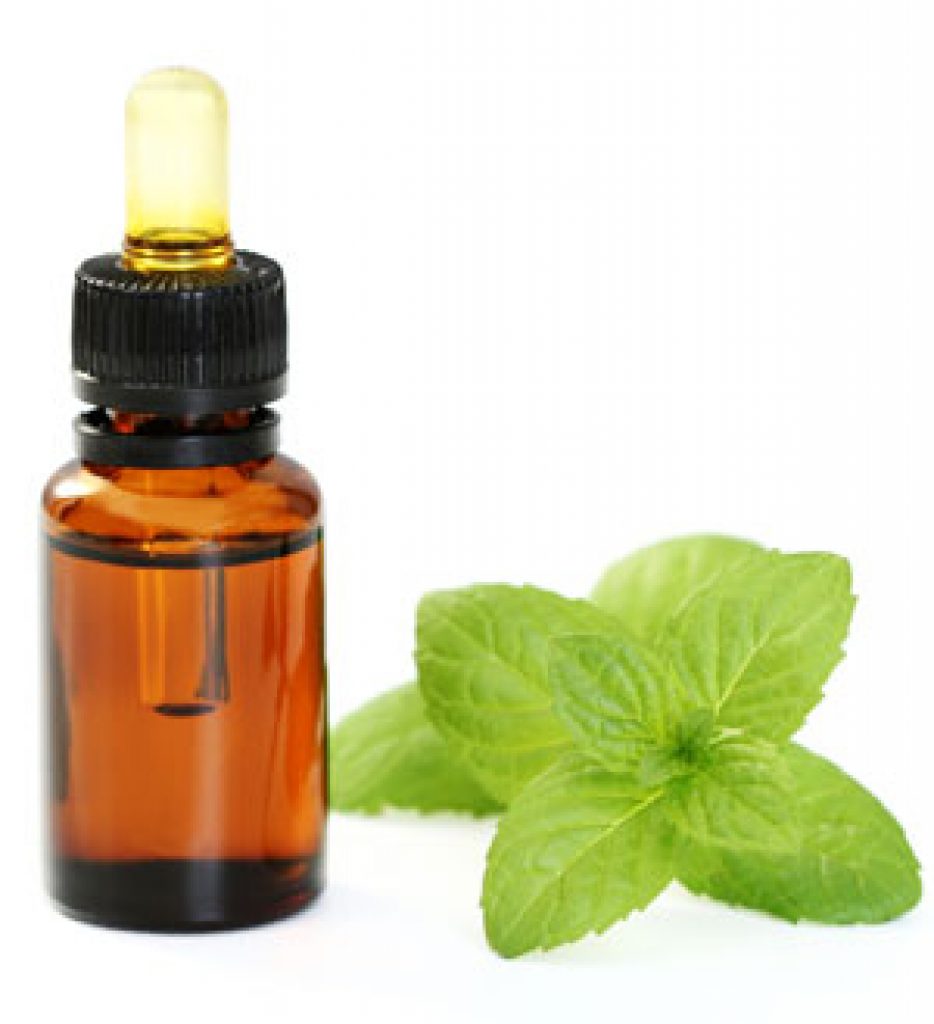 Essential oils. Natural plant oils come with different health benefits. They can relax or rejuvenate you, fight stress, help to improve the condition of the skin, and ease symptoms of some respiratory diseases. The best essential oils for bath bombs are bergamot, chamomile, eucalyptus, jasmine, lavender, lemon, marjoram, rose, peppermint, and black pepper.
---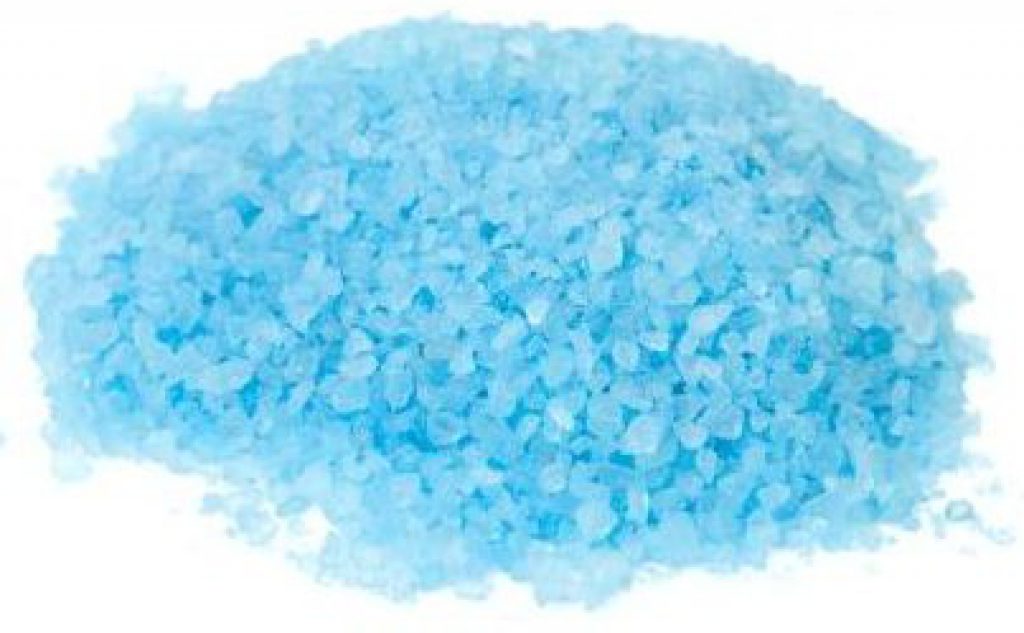 Bath salts. Some bath bombs contain different kinds of bath salts—Epsom, Dead Sea, Mediterranean, Himalayan, and others. These components are added to ease muscle pain and offer a therapeutic effect for people with such skin problems as acne, psoriasis, and eczema.
---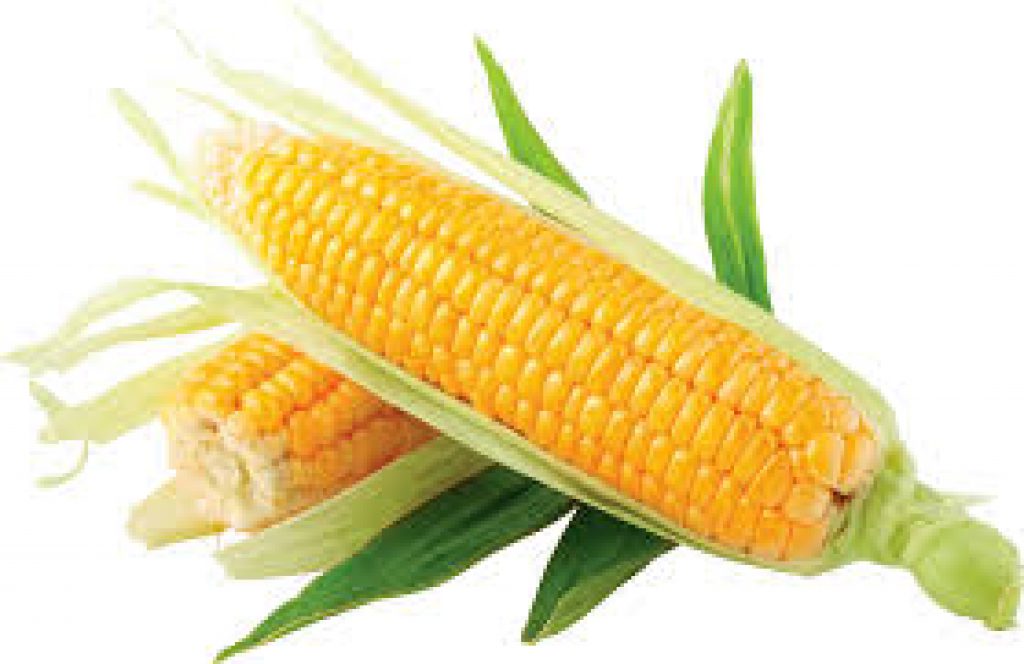 Cornstarch. It is added to prevent the acid and the sodium bicarbonate from reacting before coming in contact with water. Cornstarch is also good for the skin, as it cleanses the body from sweat, reduces irritations on sensitive skin, and helps to regulate the sebum production of oily skin. It is also used to treat burns and even as an alternative medicine method to fight Athlete's foot.
---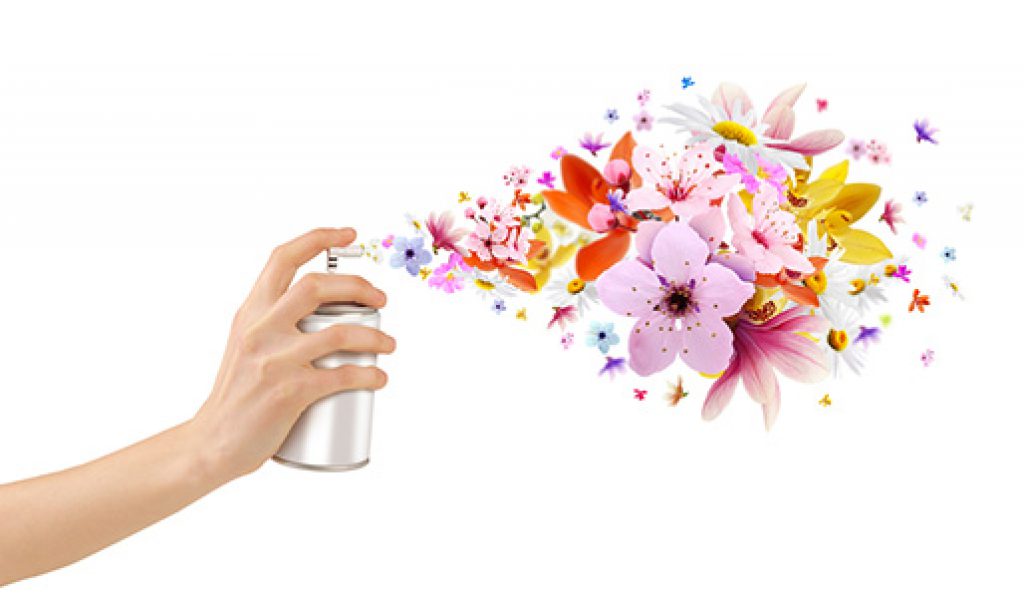 Fragrance. Bath bombs come in a variety of scents. The most popular are floral, citrusy, fruity, minty, herbal, spicy, woody, and sweet. Some bath bombs are scented with essential oils and other natural flavorings, others come with chemical fragrances.
---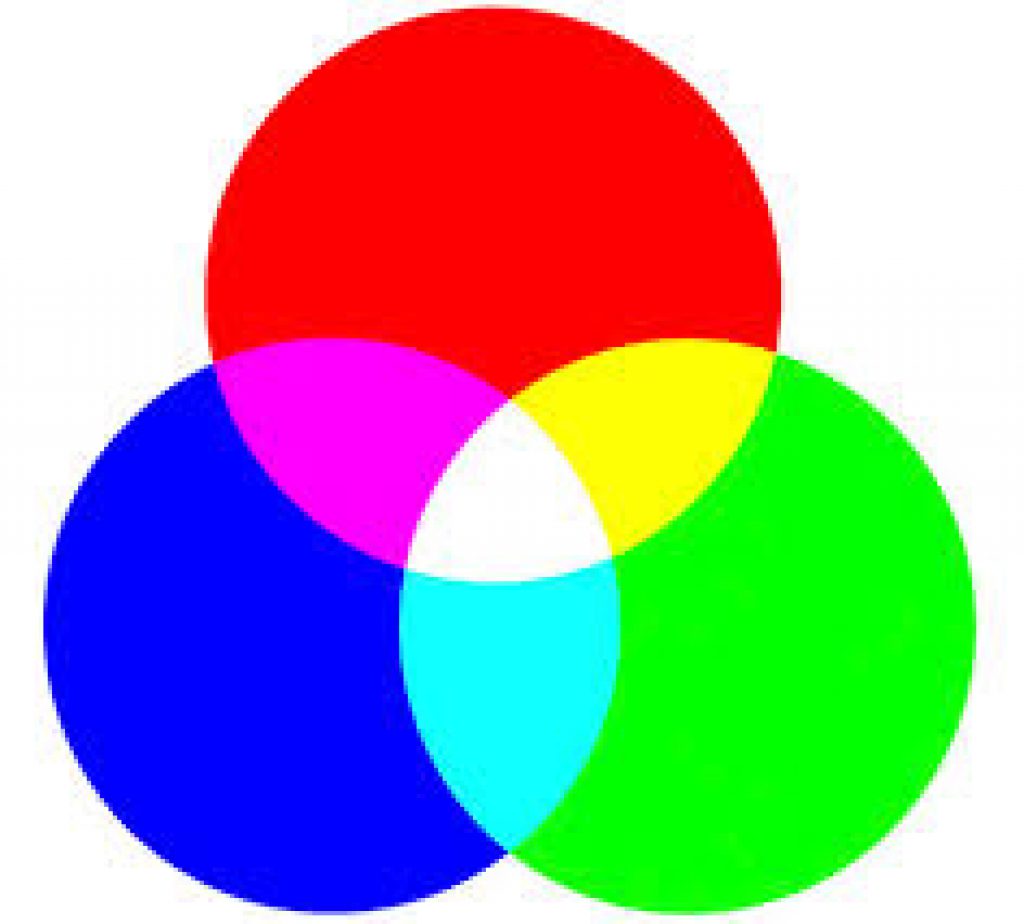 Color. Bath bombs come in all colors imaginable, light and dark, pastel and bright. Most bath fizzies contain gentle low concentration colorants that do not leave any stains on your skin or your bathtub. Bath bomb dyes can be liquid or powdery, water-based or glycerin-based.
---
Extra components. Some bath bombs come with pleasant surprises, such as dried plants, rose petals, seaweed, glitter, or pearlescent micas. Such additives give an even more luxurious feel and can offer some benefits, as well. Seaweed, for one, helps to detoxicate and moisturize the skin, and treat acne. Seaweed has many positive effects if it is ingested, too. Organic Facts has more information on the benefits of seaweed for the body, if you are interested.
Advantages of Bath Bombs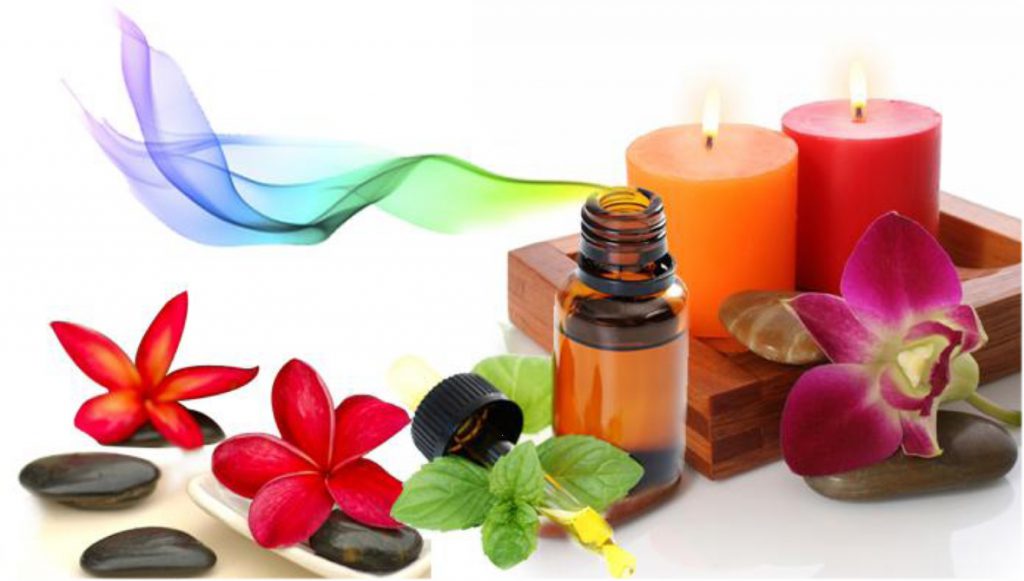 Relaxation. All those bubbles and fizzes produced by bath bombs create a pleasant tingling sensation on your skin and offer a feeling of airiness. Glittery hot water helps to relax, relief stress and anxiety.
Aromatherapy. Modern bath bombs are composed of different essential oils and come with all the health benefits of aromatherapy. You can find out the basics of aromatherapy on the University of Maryland Medical Center website.
Color therapy. It is a well-known fact that different colors have psychological properties and can affect a person's mood. Colors have unique effects on all the spheres of our lives. Red adds physical strength, blue boosts intellectual activity, yellow affects emotions, green helps to find balance, and violet awakens spirituality. Thanks to their rich colorants, bath bombs can affect your mood and arouse the senses.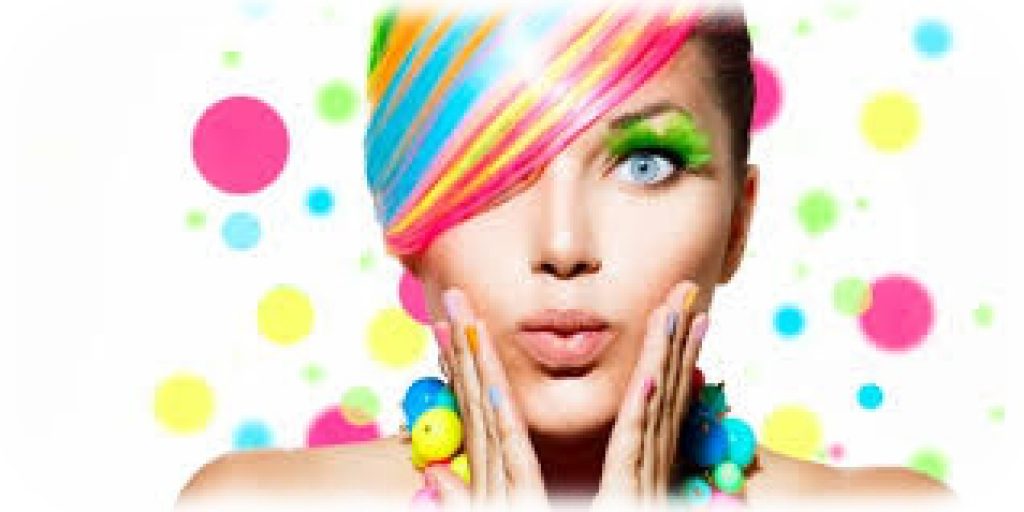 Skin benefits. Bath bombs contain different essential oils that can offer multiple health and beauty benefits for the skin. The formula of some bath bombs includes different kinds of bath salts, which prove very helpful for treating different health conditions. Regular use of bath bombs can rejuvenate your skin and make it much healthier.
Top Five Best Bath Bombs 2018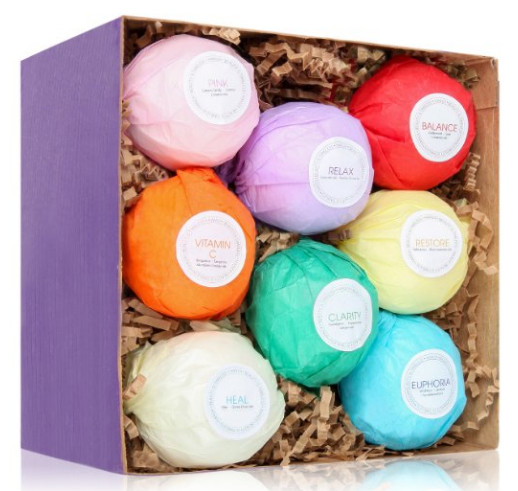 This set includes eight ultra-lush fizzies that will turn your bath into a spa. These handmade bath bombs are natural and organic and are made with high-quality ingredients only. These products are quite large; each piece is about the size of a golf ball. Their formula includes essential oils, clay, and Shea butter to offer health benefits for the skin. Each bath bomb in the set has its own name and a unique scent.
The "Relax" smells of lavender and vanilla. The "Heal" has a fresh aloe and green gloves scent. The "Restore" has a faint scent of Palma Rosa and blue lavender. The "Pink" has a sweet and playful aroma of candy, lemon, and caramel. The "Balance" has an herbal scent with sage, Cedar wood, and coriander notes. The "Vitamin C" is a rejuvenating mix of bergamot, tangerine, and orange. The "Euphoria" combines the sensual fragrances of wild rose, jasmine, and sandalwood. The "Clarity" smells like a blend of freshly ground ginger with eucalyptus, spearmint, and peppermint.
Check Out Product's Price on Amazon
---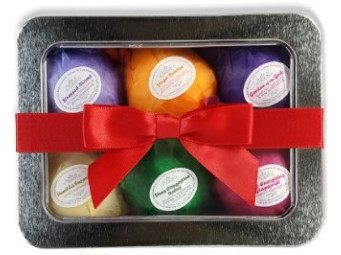 This set comes in a beautiful gift package with a red ribbon. It contains six bath bombs made of natural ingredients only and containing no GMO or gluten. This is a vegan product that has not been tested on animals and has no animal by-products in its formula. Each bath bomb is unique and contains a special blend of essential oils and other components, such as cocoa butter and peanut butter, to make your skin soft and smooth. These bath bombs are not colored, so they will be a great choice for those who want to avoid any harmful chemicals. They will moisturize your skin and make your bath time fun.
The energizing "Yoga sunrise" is a mix of four citrus oils—lemon, lime, orange, and bergamot. The refreshing "Garden of the Gods" comprises an herbal blend of lavender and geranium with a lime hint. The "Sinus Congestion Relief" contains essential oils of eucalyptus, peppermint, lavender, pine, and cypress to ease the symptoms of common respiratory diseases. The rejuvenating "Pink Energizing Grapefruit" is made with pure grapefruit. The relaxing "Stressed Moms" includes lavender, marjoram, and ylang-ylang oils to relax the body and ease the mind. The sweet and playful "Vanilla Surprise" is made with vanilla essential oil.
Check Out Product's Price on Amazon
---
This gift set comes in a stylish and elegant box with a smooth red ribbon. These bath bombs will be a great choice for anyone, even for people with allergies and skin sensitivity. They are cruelty-free and made of natural components only, including kaolin clay, sea clay, Epsom salt, Dead Sea salt, Shea butter, cocoa butter, sunflower oil, Vitamin E, and an organic fragrance. They do not contain any chemical colorants or artificial scents that might cause allergies or skin irritations. These bath fizzers will help you to cleanse the skin and detoxify the body. Salts that are part of their formula will ease pains in the body by reducing muscle aches. Thanks to two kinds of clay, these bath bombs can supply your body with a number of minerals.
The set includes six bath bombs, each with a unique purpose. The "Wellness" will unclog the sinus and relief the congestion, relax your body and cleanse the skin. The "Energize" will rejuvenate your body, clear your mind, and boost your confidence. The "Strength" will relax sore muscles and ease joint pain. The "Zen" will help you to enter a meditative state and release your mind of any worries. The "Cozy night" will create a romantic mood and awaken your sensuality. The "Yoga" will help you to wake up in the morning and prepare for the day ahead.
Check Out Product's Price on Amazon
---
These bath bombs are two times larger compared to the other products of this type. You can cut each bomb in two halves if you want to save some money, or you can throw one of these extra-large fizzies and have the most luxurious bathing experience in your life. Each piece of the set is unique and will moisturize your skin, detox and heal your body, and ease your mind. These organic bath bombs include natural components beneficial for your general well-being, including pure detoxifying clays, relaxing sea salts, ground dried flowers, moisturizing organic butters and nourishing essential oils.
Each bath bomb from this set of six is handmade without any harmful chemicals or irritants. The "Just relax" has a basic formula with a vanilla absolute that gives it a soothing smell. The "Joint relief" contains chamomile flowers, eucalyptus leaves, sage leaves, and comfrey root, all known as natural remedies. The "Get well soon", apart from the basic components and some essential oils, contains turmeric powder, which can offer multiple health benefits. The "Muscle relief" has the ingredients that can soothe sore muscles and ease inflammation in tissues. The "Relaxing detox" contains ground lavender flowers that will fill the bathroom with a calming scent. The "Bedtime ritual" has oat flour, ground rose petals, chamomile and linden flowers to nourish your skin and embrace you with a compelling floral aroma.
Check Out Product's Price on Amazon
---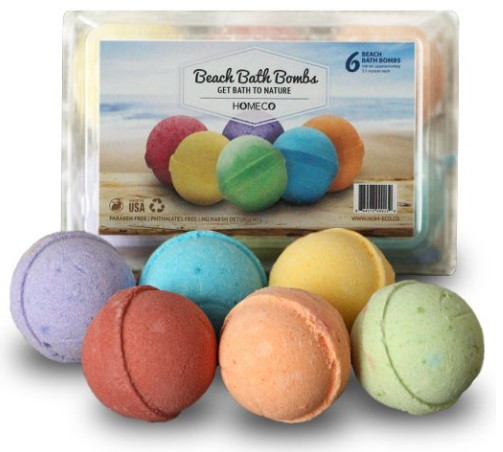 These handmade bath bombs will be a nice gift for anyone—a colleague, a relative, or a special someone. They will turn boring bathroom routine into a fun and luxurious experience, fizzy with tiny bubbles, vibrant with rich colors, and fragrant with natural scents. These bath bombs from HomEco contain natural ingredients that can offer multiple beauty and health benefits. Apart from the unique aromatic blends, each piece from this set contains sodium bicarbonate, citric acid, cocoa butter, coconut oils, and colorants. This eco-friendly product will be a nice choice for those who care about health and the environment.
This set includes bath bombs to match any mood. Each piece has a unique color and a special mix of ingredients. The "Sun-kissed" has a bright orange color and smells of orange, lemon, and ginger. The "Set sail" comes with a rich golden hue and an intriguing honey and almond scent. The "Saltwater Taffy" has a deep lilac tint and an intoxicating floral fragrance with lavender and violet notes. The "Barefoot Beach" has a neutral mint color and a fresh smell of peppermint, eucalyptus, lime, and rosemary. The "Ocean Breeze" has a vibrant aquamarine color and a soothing smell of lavender, lime, and sage. The "Endless Summer" has an interesting reddish shade and a rich combination of orange, lemon, and rosemary scents.
Check Out Product's Price on Amazon
---
How to Make a Bath Bomb—DIY Bath Bombs

Making bath bombs might seem a challenging task. In reality, it is quite simple. You can make your own bath bombs using only natural ingredients and save a great deal of money. You can choose whether to add any colorants or not, you can pick the scent you like best, and improvise with other ingredients.
Some commercial bath bombs contain synthetic colors and chemical fragrances. You should also be mindful of animal testing. If you care about the lives of animals, you might choose bath bombs labeled Vegan. They are produced using only plant-based ingredients and are not tested on animals.
The other alternative is to make your own bath bombs. There are many recipes with detailed instructions. PETA has a recipe of cruelty-free bath bombs and a video with step-by-step instructions on how to make them.