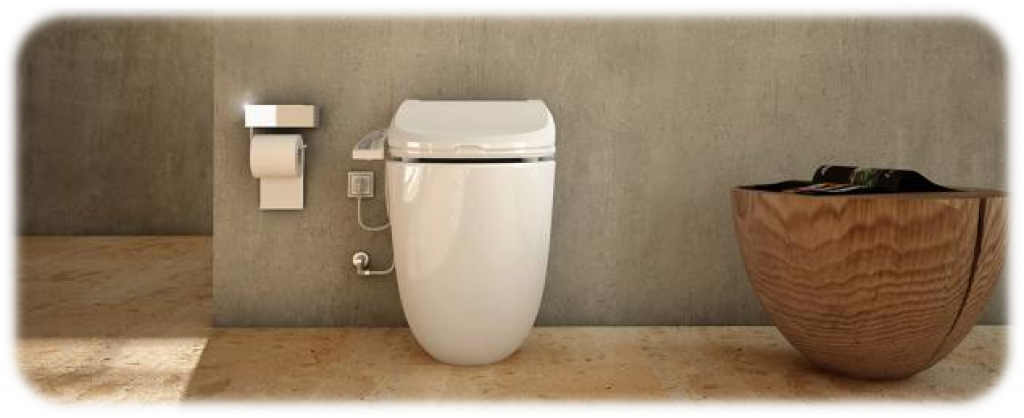 Who does not want to make their bathroom as comfortable as possible? Today, there exists a huge variety of goods that serve the purpose of making your bathroom a cozier, more functional, beautiful, and luxurious place. Bidet is one of such products.
Bidets have been used all around Europe for centuries. However, today, they are not as popular as they used to be. Despite all the advantages of this useful element of bathroom furniture, bidets have not won the recognition of American users. Perhaps, it is time to give them a try? If you do not want to deal with all the mess of installing a standalone bidet, you can purchase a bidet seat. They are attached to your toilet and offer all the comforts of a bidet. In addition, they are considerably cheaper than conventional bidet units.
Look through our guide and reviews to learn more about bidets and bidet seats, their types and benefits. Hopefully, our handy guide will help you find out everything you need to know, and our detailed reviews will help you choose the best bidet toilet seat 2018.
What is a Bidet?
Bidet is a plumbing fixture that allows you to wash your delicate body parts after using the toilet. It has been invented in France at the end of the 17th century. Since then, it has been a necessary bathroom element in many countries of southern Europe including France, Italy, Spain, and Portugal. In northern countries, such as Finland, there are so-called bidet showers that are installed near the toilet and serve the same purpose as conventional bidets. In eastern countries, including Japan, the so-called washlets are in wide use. These devices are a combination of toilet and bidet.
The construction of standard bidets comprises a large sink you can sit on and a faucet that directs a stream of warm water on the anal and genital area. Due to a rather bulky construction, standalone bidets take up a lot of space in the bathroom, so they are not such a great option for small bathrooms. For those who have to deal with limited space, there is a nice and compact option – bidet seat.
Bidet seats can be attached to your toilet in place of a standard seat. They look the same on the outside, yet the construction of bidet seats is slightly different. They come with a spray nozzle underneath the seat for mild cleansing after using the toilet. Some models also come with extra features such as a heated seat, a self-cleaning nozzle, a soft-closing lid, and more.
How to Use a Bidet?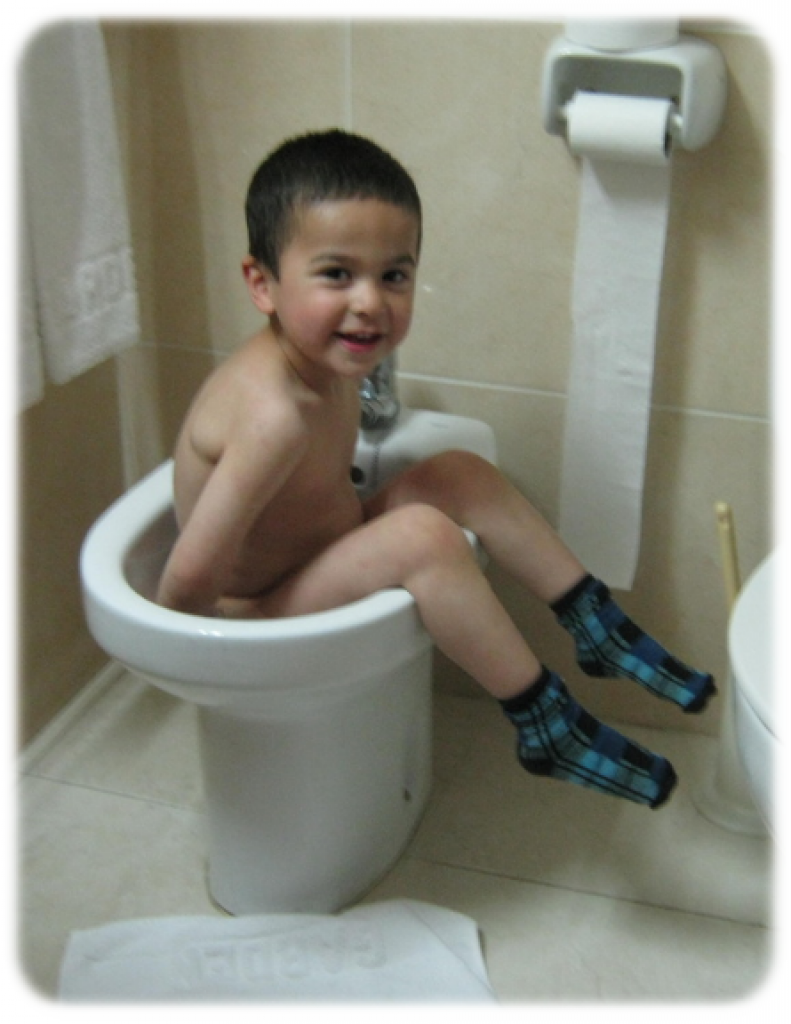 Using a bidet is very simple. If you have a standalone bidet, mount it after using the toilet. If you have a bidet toilet seat, you can do everything you need without getting up. You can sit either with your front or your back facing the nozzle, whichever meets your needs in any given situation. After that, adjust the nozzle so that it takes the most comfortable position for you. Then, adjust the temperature of the water so that it is comfortably warm or refreshingly cooling. Now you can turn on the water, either by turning the handle (if you use a conventional bidet) or by activating the nozzle with a remote control (if you use an electronic bidet seat). With most bidets, you can change the water flow to clean the genital and anal area more effectively. However, you might also need to use your hands to get a thorough clean.
Types of Bidets
There are several types of bidets. The most popular of them are: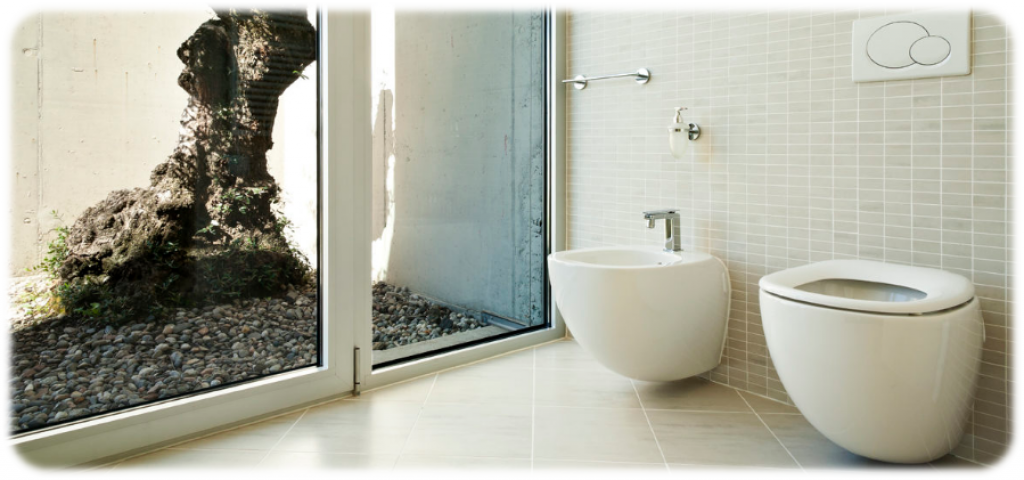 Standalone bidets. This is the oldest and most traditional type. It is a self-contained bathroom fixture that requires a lot of plumbing work in order to be installed. However, all those efforts are worthwhile, as the effect you get in the end will overcome all the expectations. Standalone bidets look especially great in bathrooms decorated in a traditional or antique design.
Portable bidets. These products will come in especially handy for those who travel a lot, or for dorm students. They will help you fill refreshed each time after using the toilet. Their design is simple – it comprises a squeeze bottle and a spray nozzle. Just fill the bidet with water, direct the nozzle, squeeze the bottle – and the job is done.
Handheld bidets, or bidet showers. These fixtures look a lot like handheld showerheads. Their construction comprises a spay nozzle on a hose. Handheld bidets are installed close to the toilet. They can offer great flexibility, as you can point the nozzle virtually at any angle. Such units can offer the most comfortable and thorough clean.
Bidet attachments. These units are not as popular as the other types of bidets, yet they are installed in some homes. Their design comprises a control panel, a spray nozzle, and a holding element that gets attached under the toilet seat. The main advantage of bidet attachments is their comparatively low price. Yet, they are not the most comfortable option. However, there are good models, such as this bidet toilet attachment from Luxe Bidet.
Bidet seat. These type of bidets is becoming increasingly popular. They can be either electronic or manual. The first type is more comfortable, as it comes with many high-tech features such as a heated seat, water spray settings, and more. Electronic bidet seats are controlled with the help of a remote. Manual seats are much cheaper and simpler.
Washlets, or bidet toilet combos. These original bathroom fixtures have been invented by Toto, a well-known Japanese brand that produces plumbing goods. Washlets are separate units that combine toilet with a bidet. There are many excellent models on the market, such as this Washlet with Integrated Toilet from Toto. Apart from the convenient nozzle, it comes with an efficient flushing system.
Bidet VS Toilet Paper – Advantages of Bidet Seats
They are hygienic and healthy. Bidets and bidet seats give you a much cleaner feeling than toilet paper. Water gently cleanses the skin, easily removing all the particles and leaving no irritations. Besides, using water, you can achieve perfect cleanliness much quicker that if you use toilet paper. Bidets are also much healthier than toilet paper. Regular use of toilet paper may cause such conditions as hemorrhoids and chronic urinary tract infections. Bidets, on the other hand, help to ease the symptoms of many common health issues. According to bidet.org, bidets may help people who suffer from anal fissure, hemorrhoids, rectal prolapse, anal fistula, anal itching, ulcerative colitis, irritable bowel syndrome, and more.
They are cost effective. Using a bidet seat will allow you to save a lot of money you would otherwise spend on toilet paper. Although electronic bidet seats are rather costly, they fully justify the expenses. The Toilet Paper Encyclopedia states that an average number of toilet sheets a person uses per day is 57, which results in 20,805 sheets per year. Just imagine how much money you use on toilet paper without even noticing it. According to Daily Mail, Americans spend more than $6 billion a year on toilet paper, which is more than any other nation in the world.  If you use a bidet seat, you can save considerable amounts of money. Non-electrical models are the most energy-efficient, as they only require water – no electricity whatsoever – to work effectively.
They are eco-friendly. Toilet paper is not the best option for those who care about the environment. According to National Geographic, 27,000 trees are cut each day to produce toilet paper. One tree produces about 100 pounds of toilet paper. Apart from that, large amounts of water are used in the production of toilet paper. You can save a lot of natural resources simply by installing a bidet seat. If each person makes this simple step, thousands of trees will be saved and our planet will become a greener place.
How to Choose the Best Bidet Toilet Seat for Your Bathroom?
To choose the best bidet seat, you have to consider many factors. Most top-rated models come with the following features:
Heated seat. This feature adds extra comfort, especially during cold winter months when the toilet seat feels like ice when you sit on it first thing in the morning. It is a nice option for people with muscle pains, as cold can cause cramps. Heat, on the other hand, can ease muscles and help you relax.
Adjustable water temperature. Make sure that the bidet seat you choose supports changing the temperature of the water. This handy feature can offer adjusting the water temperature to the most comfortable temperature for any user on any given day.
Remote control. Most electronic seats come with a remote control. This useful feature allows you to make adjustments, changing the position of the nozzle, the water flow, the temperature of the seat, and the temperature of water without trying to reach the control panel.
Energy savings. This is a necessary feature for you if you want to lower your energy consumption, either because you care about our planet or simply because you want to cut your electricity bills. Many bidet seats come with an energy saver mode. Other units go into sleep mode when they are not in use and turn themselves on when you seat on them.
Adjustable water pressure. This feature makes it possible to adjust water flow to the most comfortable level. Low water pressure is perfect for washing the genital area. High pressure can offer an extra thorough clean when it comes to washing the anal area. Models with this feature are usually costly, yet there are affordable options for people with a limited budget.
Deodorizer. Some bidet seats come with an integrated air deodorizer that is powered automatically each time you use the toilet. Many models also include a carbon air filter. It not just masks odors, but eliminates them by removing the particles responsible for bad smell. This makes the air in the bathroom fresh and good smelling.
Heated air dryer. This is also a very handy feature. A built-in dryer will direct warm air on your delicate body parts after you have given them a wash, removing all the moisture and sparing you the need of using towels, paper towels or toilet paper for drying. Another advantage of this feature is that it can help you save money on toilet paper, or, if you prefer using towels, a heated air dryer will allow you to launder them less frequently.
Self-cleaning nozzles. This is a great feature for those who want to minimize efforts they spend on cleaning the toilet. Such nozzles use water to rinse themselves after each use, removing any particles that might have been left behind. This will come in especially handy if your toilet is used by several users.
Stainless steel nozzles. This is one of the most important points when it comes to choosing a bidet seat for your toilet. If the nozzle is made of a low-quality material, it is likely to rust or store mineral deposits. All this may lead to clogging that will block the nozzles, lowering the water pressure or stop the water supply altogether. That is why it is so important to choose a bidet seat with stainless steel nozzles.
Adjustable nozzle position. This feature is necessary for getting the most comfortable cleaning experience each time you use your bidet seat. Each person has a unique body, and a fixed nozzle with one standard position might not be comfortable for some. That is why it is so important to choose a bidet seat with nozzles that change the position to match any person.
Top Five Best Bidet Seats 2018
This luxe bidet seat is available in two shapes – round and elongated – to match two most popular types of toilets. It is an electronic seat, meaning it can offer the highest comfort of use. It comes with multiple high-tech features to satisfy even the most demanding customers.
The Advanced Bidet Toiles Seat from Brondell has dual nozzles made of stainless steel. The nozzles can be adjusted to be comfortable for any user. They are designed using a unique silver nanotechnology to ensure utmost cleanliness and safety for your health. The construction of this model also comprises a warm air dryer for extra convenience.
Get this shower Bidet Seat on Amazon
---
This convenient bidet seat will be a nice choice for any bathroom. Coming in two shapes, it will match both round and elongated toilets. It has everything to offer comfort to anyone. This model supports two spray modes – oscillating wide clean and pulsating massage. The streamlined seat is heated and its temperature can be adjusted. The lid is slow closing to avoid loud noises.
The Ultimate Electric Bidet Seat from BioBidet is an excellent choice for those who care about the environment. Apart from the fact that it can help you save many trees from being cut to produce toilet paper, this eco-friendly seat comes with an Energy Save Mode that makes this model highly energy-efficient.
Get this shower Bidet Seat on Amazon
---
This great electronic bidet toilet seat will become a nice addition to any bathroom. It is available in two shapes – round and elongated – and two finish colors – cotton white and Sedona beige. This model comes with a fully-adjustable wand that provides a gentle stream of warm water that offers a mild and pleasant cleansing after using the toilet. The wand does not need to be cleaned thanks to a unique self-cleaning technology.
The Washlet Bidet Seat from Toto comes with a built-in automatic air deodorizer that masks unpleasant smells each time you use the toilet. It comes with five water pressure settings and four water supply modes – rear cleanse, soft rear cleanse, front cleanse, and oscillating cleanse. The other handy features of this seat include a SoftClose lid and a heated seat, a seat sensor, and a water temperature control.
Get this shower Bidet Seat on Amazon
---
This bidet seat has several wash functions, including "her front", "her back", and "his back". It comes with a convenient self-cleaning nozzle that supports five water pressure settings, three temperature settings, and five positions. The seat itself also comes with three temperature control options. Apart from all those features, this model comes with a five-level adjustable warm air dryer.
Like all the other products from this category, the Electric Bidet Seat from SmartBidet is available in two shapes – round and elongated. This model can be easily attached to your toilet in just a few minutes. It comes with an energy-saving mode to cut your monthly bills. The lid, as well as the seat itself, has a soft-closing feature to ensure the comfort of use.
Get this shower Bidet Seat on Amazon
---
This simple bidet seat will be a nice and budget-friendly option for those who do not seek any high-tech features. It is a non-electric seat that will allow you to have a gentle cleanse each time after using the toilet. This is also a great option for those who want to decrease the amount of energy they use, as this model requires no electrical outlet or batteries to work efficiently.
The Puretide Manual Bidet Seat from Kohler Comes with a convenient wand that can be adjusted to any position comfortable. It has a self-rinsing feature to lessen the amount of efforts you spend on cleaning your toilet. The seat has an ergonomic shape that makes it very comfortable. It comes with Quick-Attach hardware to make the installation as quick and easy as possible.
Get this shower Bidet Seat on Amazon
---
Best Handheld Portable Bidet – A Great Option for Students and Travelers
If you want to experience the comforts of a bidet anywhere you go – a portable shower is just the thing for you. There are many models on the market today so that anyone can find one to their liking. We recommend this Portable Bidet Sprayer from SmartFresh. Its design comprises a squeeze bottle and a spray nozzle. The bottle can hold up to 650 ml, which is more than most portable bidets are capable of holding. At the same time, this model is rather compact, not bulky at all. The nozzle in 7.5-inch long and has a curvy shape to offer extensive reach and precise aim. To use the bidet, just fill it with warm water, direct the nozzle, and squeeze the bottle. You can control the water pressure by adjusting the grip. You can put the bottle at any angle, front and rear, to find the most comfortable position for you. This handheld bidet is complemented with a SmartFresh carrying bag, which is a nice extra.