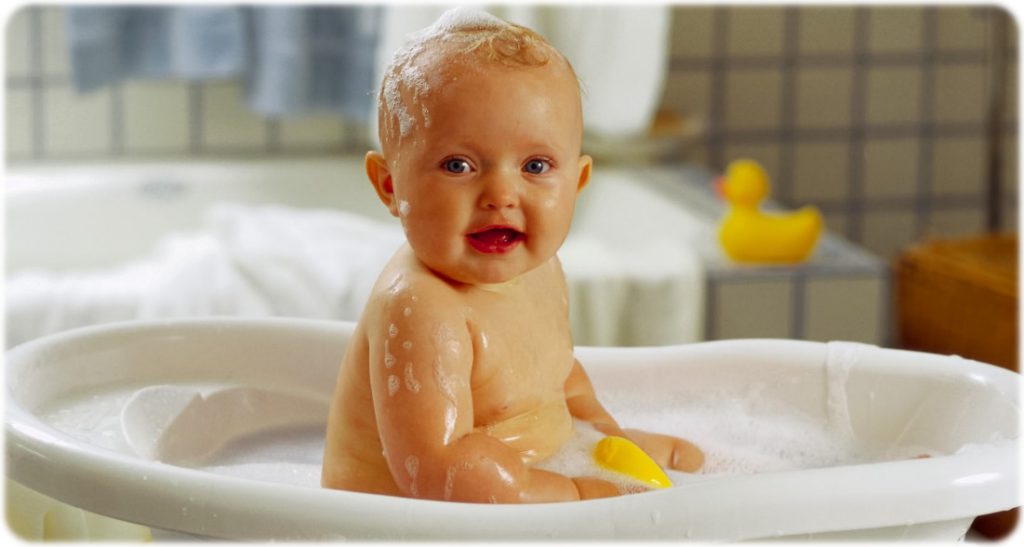 Bathing a newborn in a standard adult-sized bathtub might be rather dangerous. You can technically get into the bathtub with your baby and bathe together, of course. However, you'll have to be extra careful so as not to let the child slip under the surface of the water or hit the rim of the bathtub with their head.
Some parents prefer to bathe their baby in the kitchen sink. Not only is it uncomfortable for the child, but also highly unhygienic. Just imagine how much dirt, grease, and bacteria are in there. You can wash the sink before bathing the child, of course. However, most kitchen cleaners contain aggressive components that might be harmful to the child's health.
The most optimal decision is to use an infant bathtub. They are designed to provide maximum comfort and safety to babies. They are mostly made of plastic or foam, which are much softer than the coating of standard bathtubs.
Hopefully, our guidelines and reviews will help you to find the best bath tub for your baby.
First, let's consider some infant bathing safety tips.
Tips on How to Bathe a Newborn
Bathing your baby for the first time can be rather scary a task. You need to be extra careful in order to avoid accidents and make the bath time comfortable for your baby. There are some rules you should follow to provide maximum safety for your child: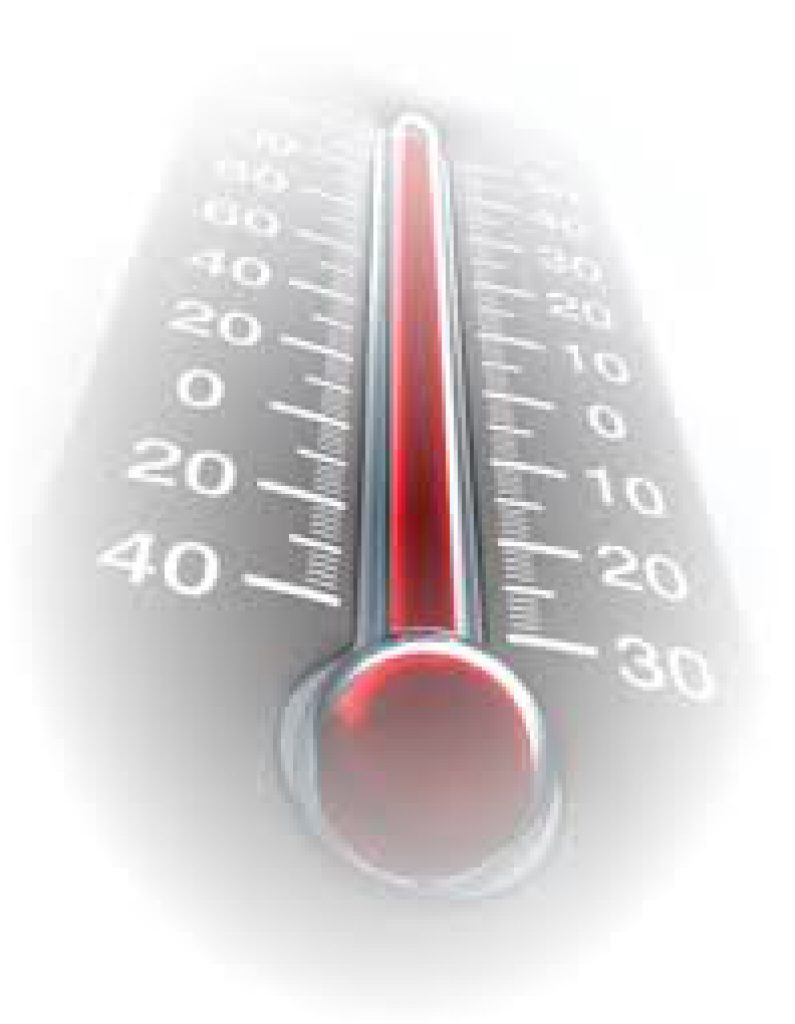 Temperature. Make sure that the water is neither too cold nor too hot. If the water is colder than 95 °F,it might cause hypothermia, while water hotter than 119 °F might scald the baby. The most comfortable temperature for a newborn is 98 – 99 °F.


---
You can measure the temperature of the water with a thermometer. However, there is a way to check if the water is warm enough without one. Just put your arm into the water until it reaches your elbow for that. The water should feel comfortably warm to the inside of your wrist and elbow.
Cleanser. You may bathe your child in plain water, without any soap. However, that might make the sensitive skin of the baby too dry. Regular soap, on the other hand, might increase the pH balance.
It would be better to use a mild cleaner intended for babies. Carefully read the product information before using the product for your child. Check if it contains any aggressive components. Make sure that the cleanser has been clinically approved and recommended by pediatricians.
We recommend the Aquaphor Baby Gentle Wash & Shampoo. Its tear-free formula contains natural components that are capable of cleaning the baby's skin without drying or damaging it.
---
How often? Bathing a child too often might destroy the beneficial bacteria that protect their skin. However, if you don't wash the child often enough, pathogenic bacteria might develop, which might lead to health problems. The most optimal decision would be to bathe your baby 2-3 times a week. Please note that duration of the bath for babies should be somewhere between 5 and 10 minutes.


---

How deep? The water level in the bathtub should not be too low of too high. You will not be able to bathe your child properly if there is too little water. Conversely, if there is too much water, the baby might swallow some of it or choke with it. Make sure that the water covers the child's shoulders but does not reach higher than that. If the child is seated, the water should be no higher than the waist.


---

Support. Make sure that the child's head, neck, and spine are supported in a natural position. You can use either of your hands to hold the baby's head, or purchase a baby bath support. They are designed to provide maximum safety and comfort for babies. Check out the Soft Touch Bath Support from Angelcare. It is made of safe materials and has a sturdy design. Besides, it comes in two color options: blue for boys and pink for girls.
You can find more safety tips on baby bathing on the U. S. National Library of Medicine web page.
A Guide to Choosing the Best Bath Tub for Your Baby
Consider the following points before choosing the bath tub for your child: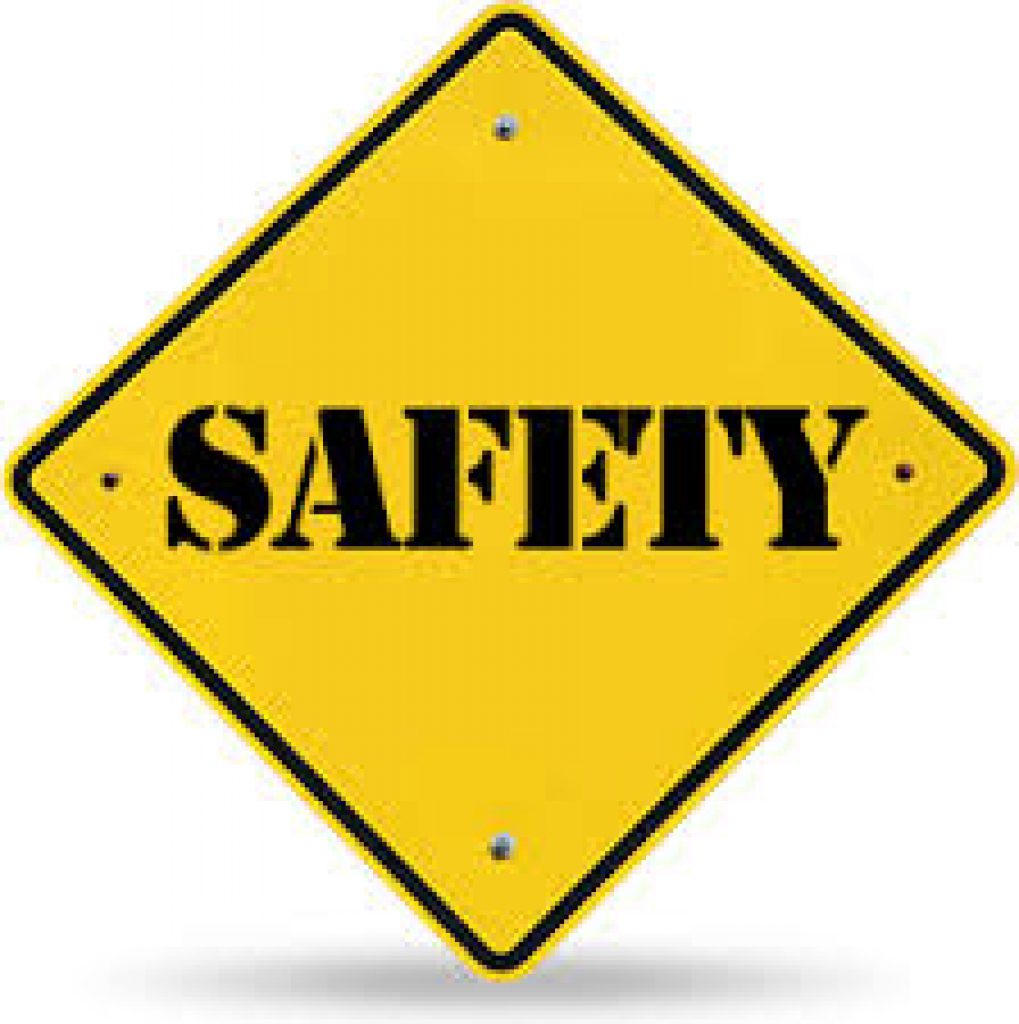 Safety. Make sure that it is made of non-toxic materials only and check if its shape will be comfortable for babies. It is better to choose a bath tub that has smooth overhanging edges and rounded corners, as that helps to prevent injuries. Check if the surface of the product is non-slip and mildew-resistant.
---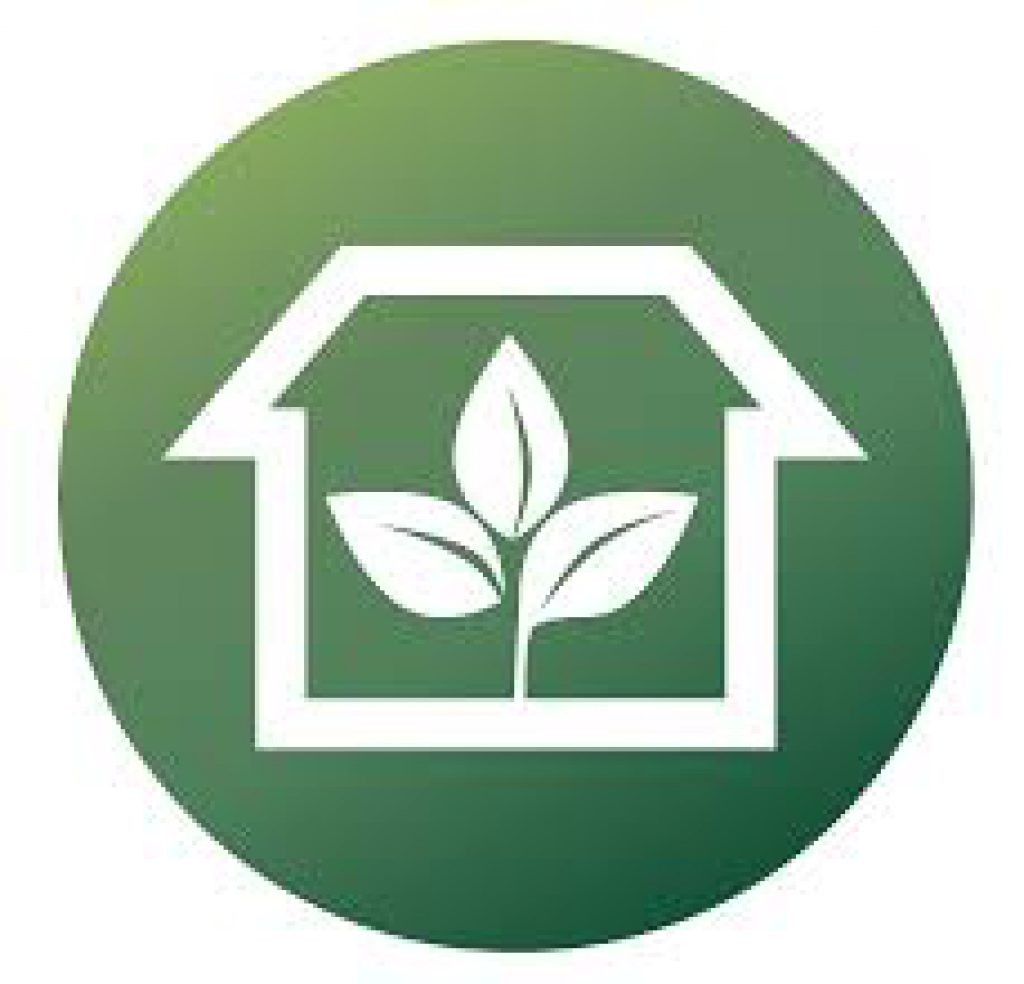 Comfort. It will be best to choose an ergonomic bathtub. The ones with the contoured design are considered the best. They come with a crotch post or side support to keep the child in the most comfortable position. Besides, some of them are padded to soften the plastic surface of the tub.
---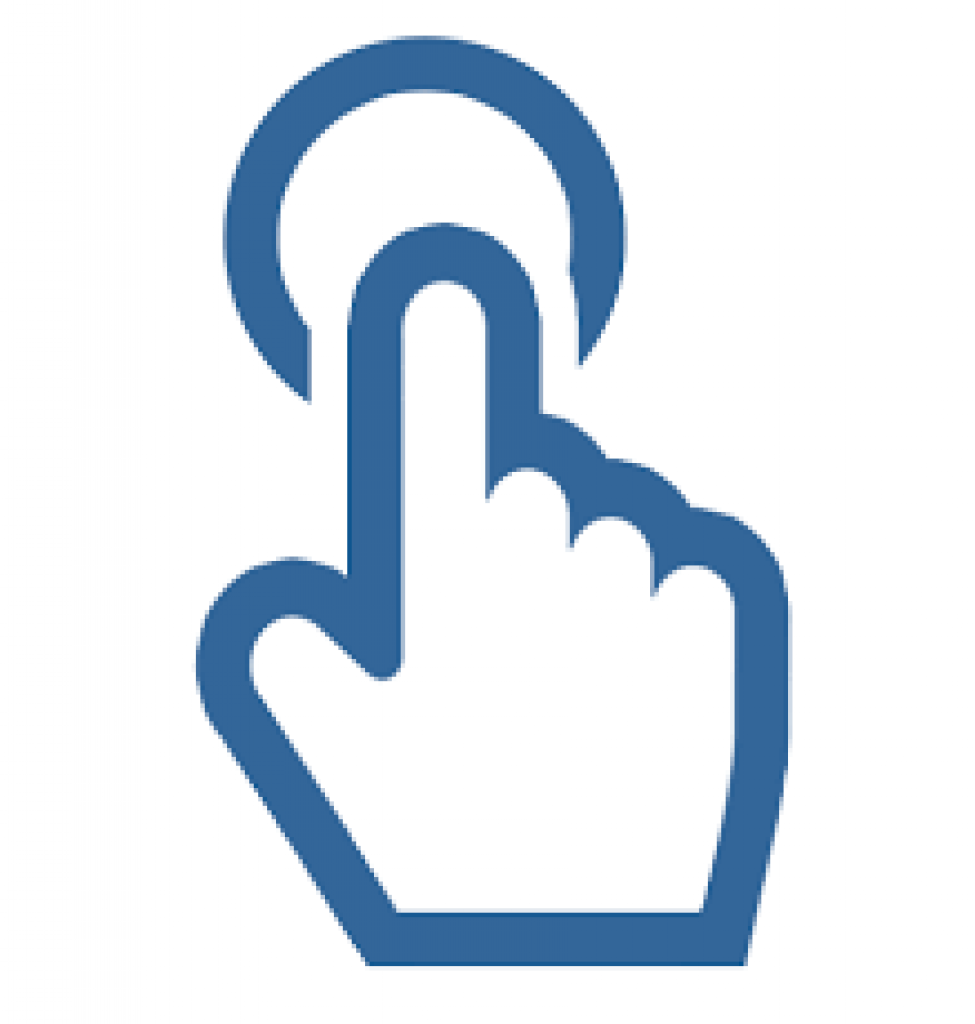 Ease of use and storing. Some baby bathtubs come with an in-set drain. That makes emptying the tub after bathing much easier than if you turned it upside down. Some come with hooks or handles for convenient storing. There also are foldable baby bathtubs that take up little space and can fit into any corner.
---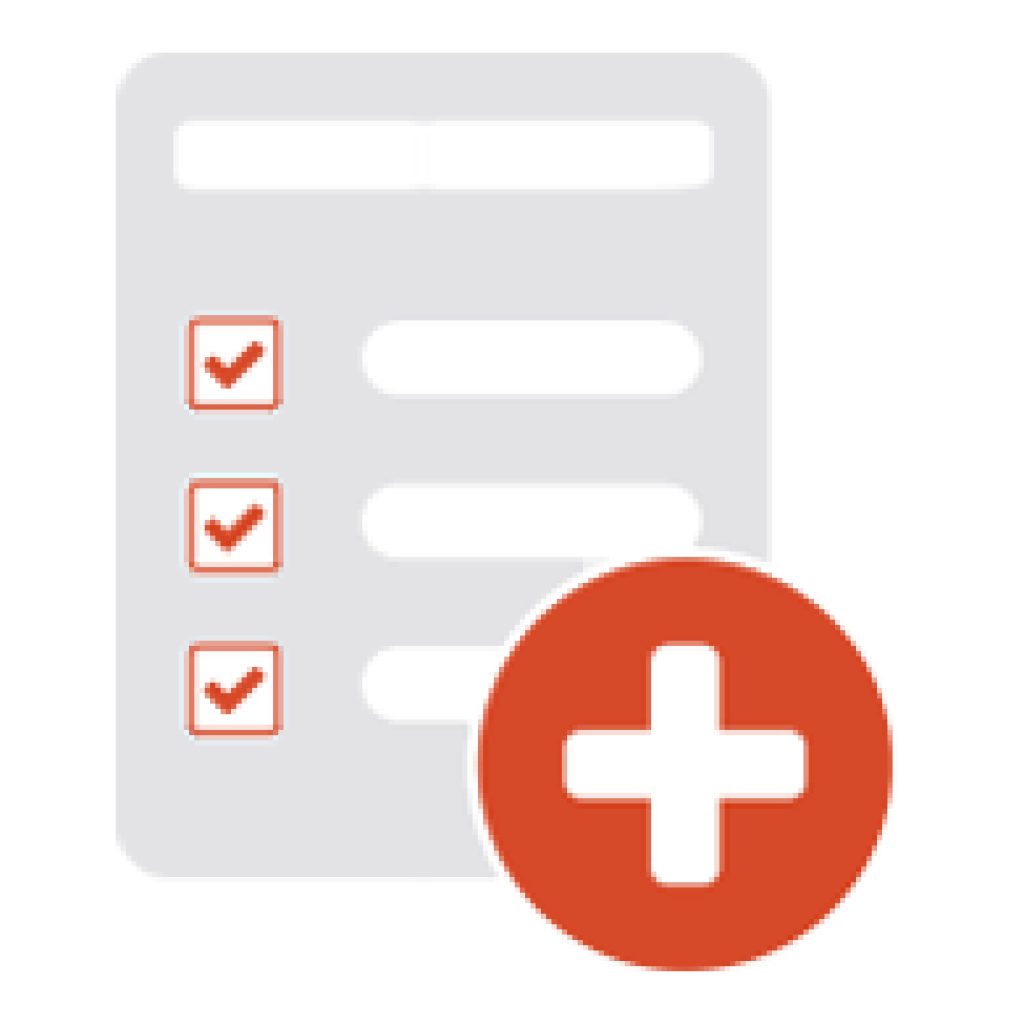 Additional features. Some bathtubs for children come with built-in temperature indicators that change color if the water is too hot or too cold. Others have a line that runs around the inside of the bathtub and marks the maximum water level that is safe for babies. Those nice extras will come in handy.
---
Types of Baby Bath Tubs

There are different types of bathtubs for babies on the market today. They come in different sizes and shapes. Some are meant to be placed into an adult-sized bathtub, others fit into the sink. Let's have a closer look at all the types that are available today.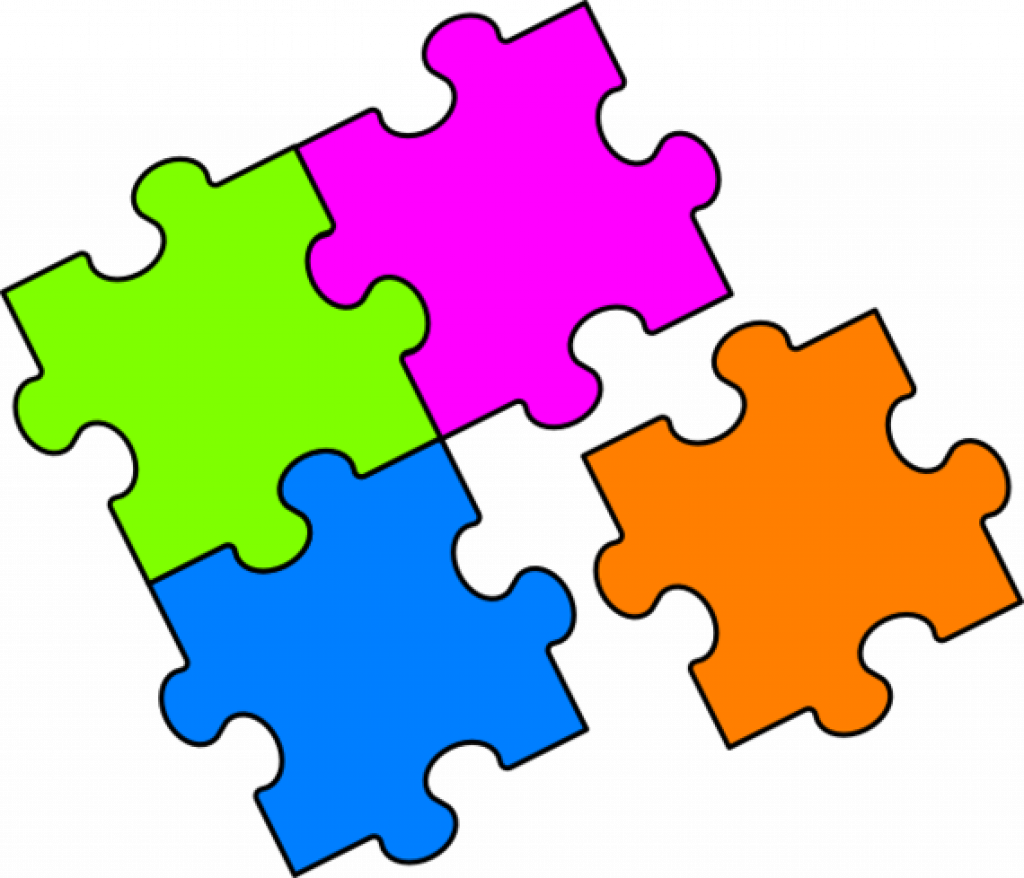 Standard tubs are made of a solid piece of plastic. Their shape is much like that of a standard adult-sized bathtub. They are basic and simple, and often have the sloped inside to keep the child's head and spine in a comfortable position. You can place them inside your bathtub or on any flat horizontal surface comfortable for you.
---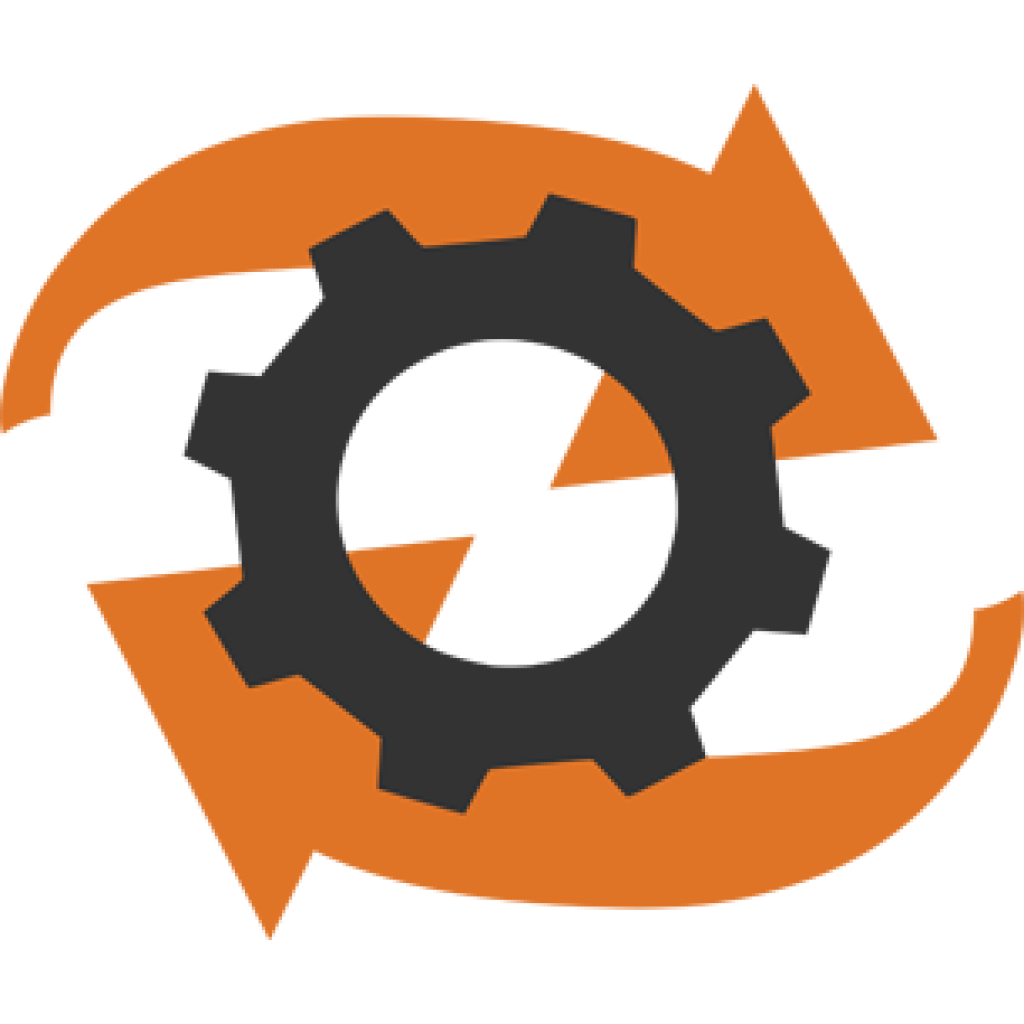 Convertible tubs come with a removable sling that can be adjusted to fit babies as they grow. They are great for infants, as well as for toddlers. If you use one of these, you won't have to buy another bath tub when the child becomes bigger. Just adjust the sling or remove it completely.
---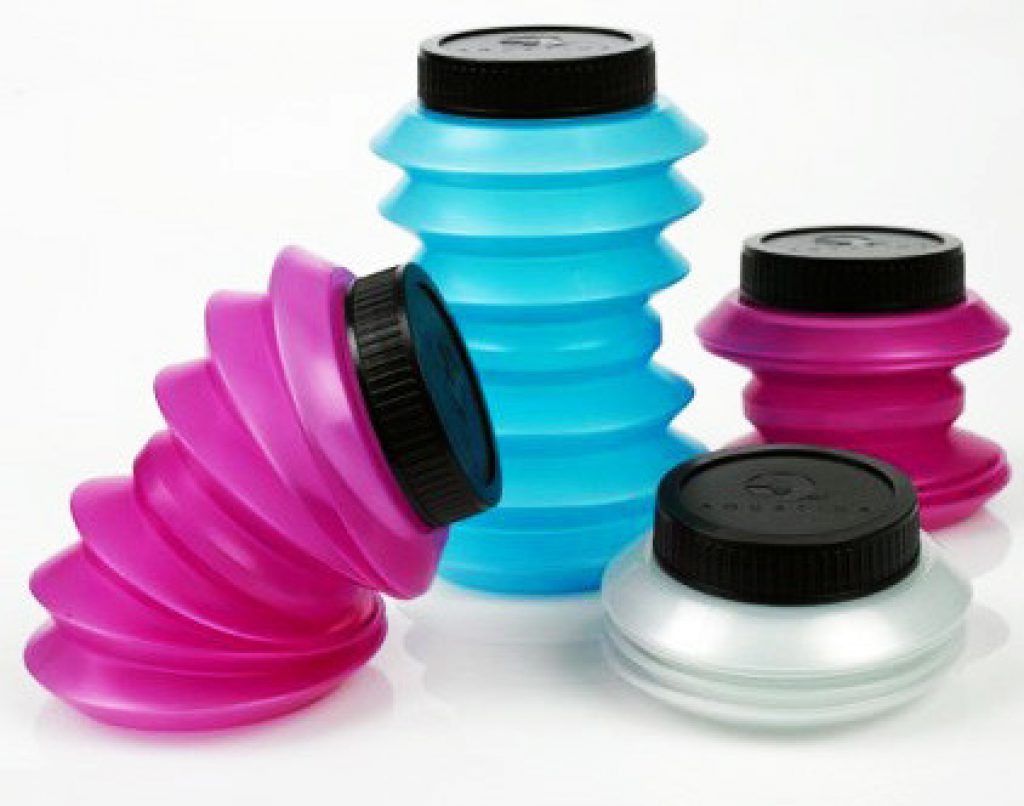 Collapsible tubs are designed to save your space as you can fold them up after you have washed your baby. Besides, they are very light and compact. That will come in handy if you have limited space or if you decide to travel with your baby.
---
Sink inserts are fashioned to fit into a regular kitchen sink. They will be a great fit for newborns and infants, although they are too small for toddlers. Sink inserts are very comfortable not only for babies but for parents as well. You won't have to bend over to wash your child, which is great for the spine.
---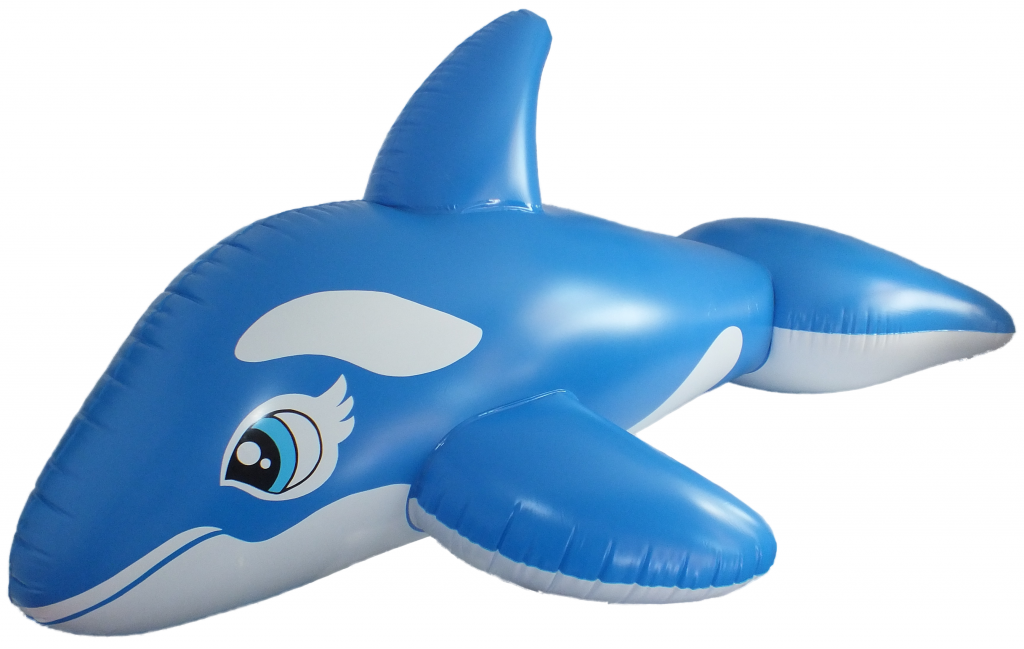 Inflatable tubs are another great choice for parents with limited room, as you can deflate them for convenient storing. They take up even less space than collapsible tubs. Although, you'll have to inflate it each time you want to bathe your child, which might be rather annoying.
---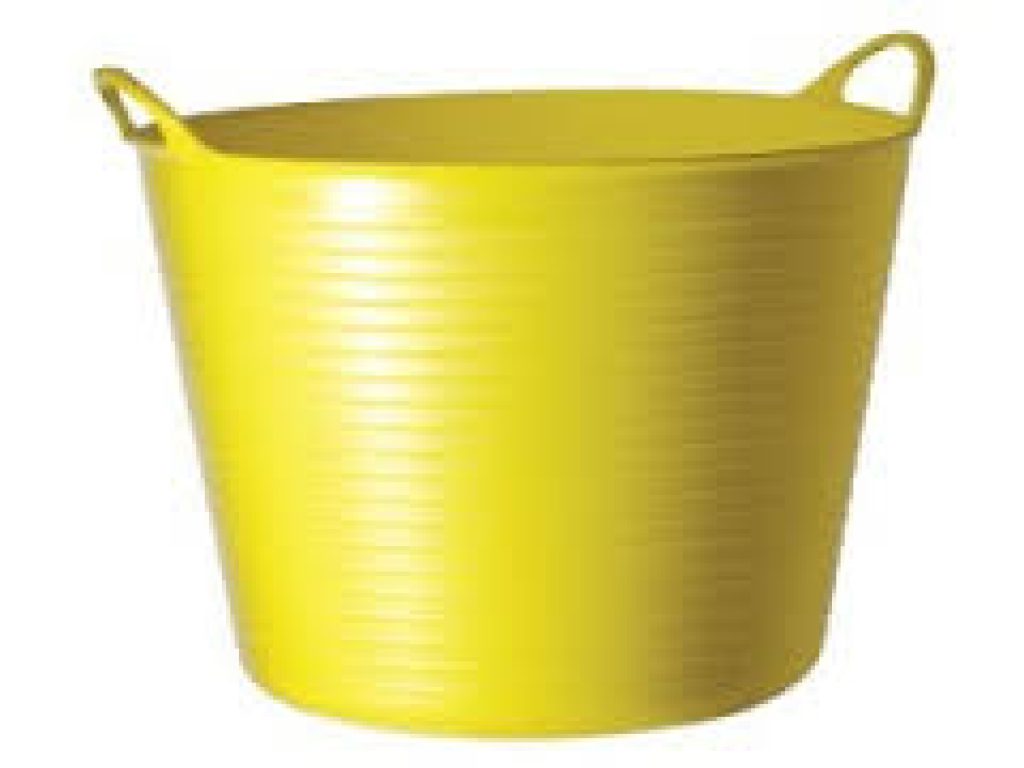 Bucket tubs, as the name suggests, have the shape of a bucket. Their design allows holding the baby upright, providing utmost safety and comfort. Besides, babies can grab the rims of the tub, which means your hands will be free. Please note that bucket tubs are often used in hospitals to bathe newborns.
---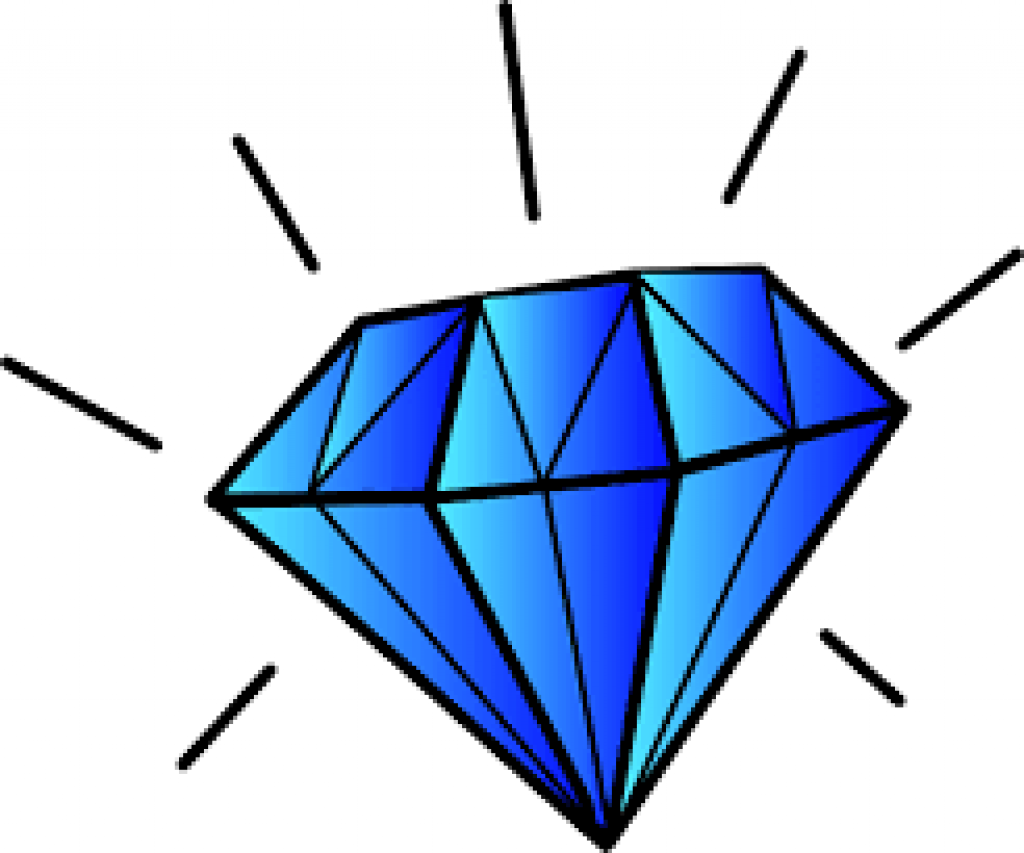 Luxury tubs come with extra features such as a mini-shower or calming spa vibrations that make the water swirl around the tub. They are heavier and costlier compared to the other types of baby bathtubs.
Top 10 Best Baby Bath Tubs 2018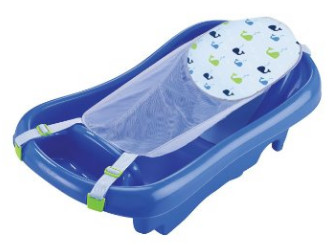 This convertible tub offers an exceptional level of comfort. The plastic bathtub comes with an adjustable mesh sling that makes it a great choice for newborns, infants, and toddlers. The tub has an ergonomically contoured design for baby support. It comes with a plug that changes color if the water is too hot.
The Deluxe from The First Years has two traditional color options, pink and blue. It is very easy to maintain. The tub has mildew-resistant pads and the sling is machine-washable.
Check out this link to purchase the bath tub on Amazon
---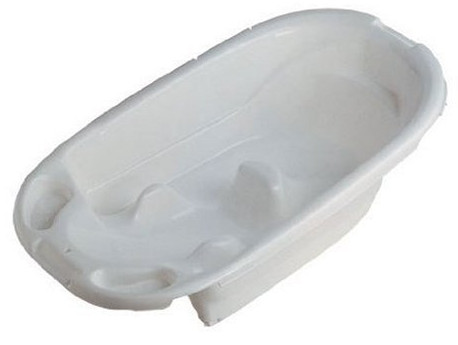 Made of non-toxic plastic, this standard tub can prove very helpful for bathing newborns and infants. It has a unique "smart" shape that offers extra support for the child's arms and legs. The tub comes with a crotch post to keep the baby's head above the water.
The EuroBath is one of the largest baby tubs available today. You can place it in an adult tub or onto the floor. It comes with a drain so that the tub could be emptied without any effort.
Check out this link to purchase the bath tub on Amazon
---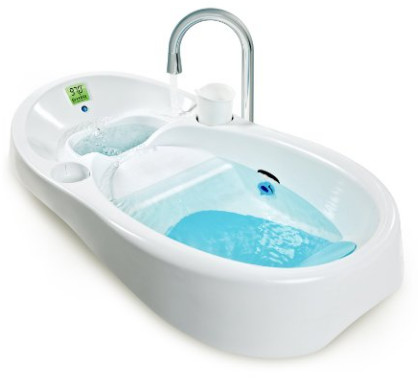 This tub comes with many extra features. For one, it has a built-in digital thermometer with a color-changing display. It becomes red if the water is too hot, blue if it is cold and green if the temperature is comfortable. The set also includes a rinse cup and a holder for it.
The tub comes with side drains to ensure constant water circulation, draining dirty water as long as clean water flows in. Just place it under the faucet and turn on the water. The size of the tub matches a standard kitchen sink.
Check out this link to purchase the bath tub on Amazon
---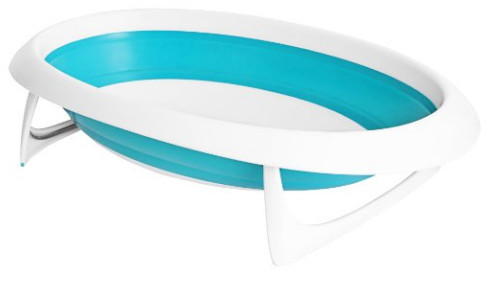 Your bathroom is too small to accommodate a bathtub for your baby? With this collapsible tub, you need not worry about limited space. Just fold it after the bath time is over and hang it on a peg. It comes with a hook to make that possible.
The Naked Collapsible from Boon can hold infants in a reclined position. Besides, it is large enough to accommodate toddlers in a sitting position. Its simple structure with a non-slip base is stable and sturdy enough to offer the support necessary for the baby.
Check out this link to purchase the bath tub on Amazon
---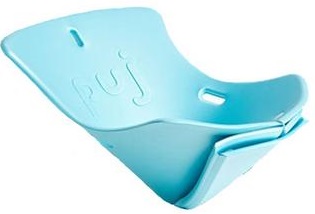 The Puj fits in standard bathroom sinks, which makes it a nice option for those who don't have a bathtub. Made of an extra-soft non-slip foam, it ensures maximum comfort for the baby. Besides, the tub is made of a PVC- and BPA-free material, meaning it is safe for the baby's health.
This foldable bathtub is extra compact, even compared to other collapsible tubs. You can fold it flat to store it almost anywhere. This will be a great option if you want to have some extra space in the bathroom.
Check out this link to purchase the bath tub on Amazon
---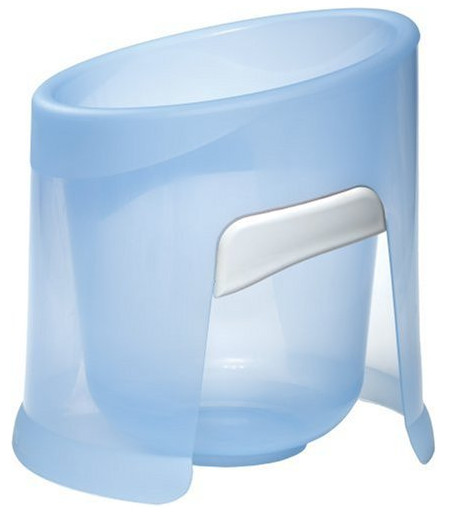 This bucket tub can prove very helpful for babies from birth up to the fourth month of life. Its high walls make babies feel secure. Once you put the baby into the washPOD, they take up the fetal position. That soothes kids almost instantly and allows them to bathe with an exceptional level of comfort.
Made of a high-quality material that is free of vinyl compounds, this bucket tub has been clinically approved and recommended by physicians and parents. It comes with a foam pod at the bottom that is very soft and comfortable for babies to sit on.
Check out this link to purchase the bath tub on Amazon
---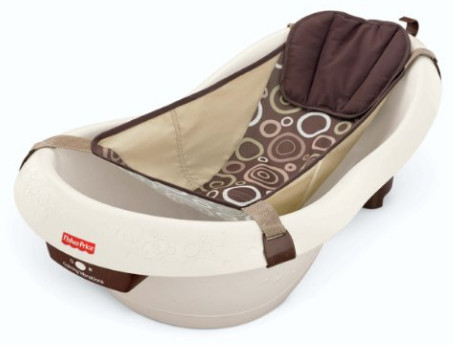 This spa tub would be a great choice for those who want to treat their baby to a little luxury. Its mild vibrations make the water swirl, soothing the baby. Please note that you will need batteries to use the relaxing vibrations.
Apart from that extra luxury, the Calming Waters tub has all the advantages of convertible baby tubs. It comes with the adjustable and removable sling, meaning this tub will be a nice match for newborns, infants, and toddlers. It also has a hook for convenient storing.
Check out this link to purchase the bath tub on Amazon
---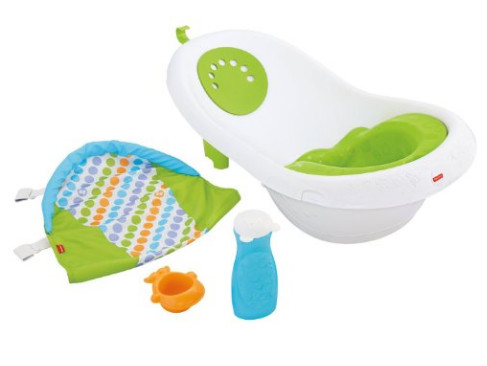 This convertible tub comes in bright colors your baby will love. It aids the unsteady sitters and is good for babies throughout the first three stages of development. The convertible bath center and the sling that come with this tub make it possible.
The Sling 'n Seat Tub comes with some nice extras such as the squeeze bottle and whale scoop.  They can be used as toys to make bathing more entertaining for the child, apart from being used for rinsing.
Check out this link to purchase the bath tub on Amazon
---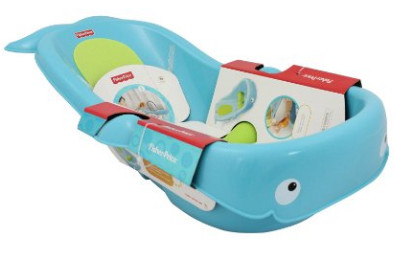 This adaptable tub looks rather fun. Designed in the shape of a whale, it comes in bright colors, blue and green. Its construction fits over double sinks or inside adult bathtubs, which is rather convenient.
The Whale has the ergonomic design that offers the highest level of comfort for the baby, mainly thanks to the soft-grip non-slip surface. It comes with a contoured "stopper" to prevent infants from sliding into the water. You can remove the stopper to create more space for toddlers.
Check out this link to purchase the bath tub on Amazon
---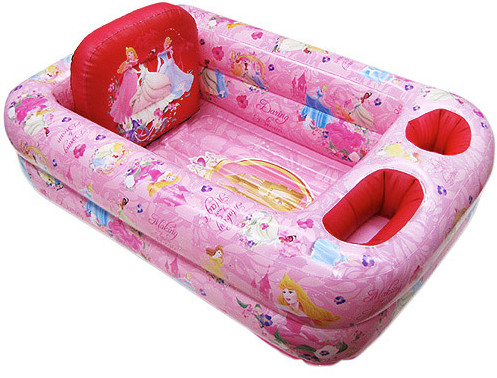 This inflatable tub will become the new favorite of your little princess. It comes in a girly design with the prints of Disney characters. Importantly, it is safe for the health, as it is made of plastic. Most inflatable tubs are made of vinyl and so are very harmful both for health and for the environment.
Apart from the abovementioned advantages, the Disney tub has a non-slip surface and water temperature display. For more convenience of use, it comes with two large pockets for shampoos, shower gels, and other bathing luxuries.
Check out this link to purchase the bath tub on Amazon
---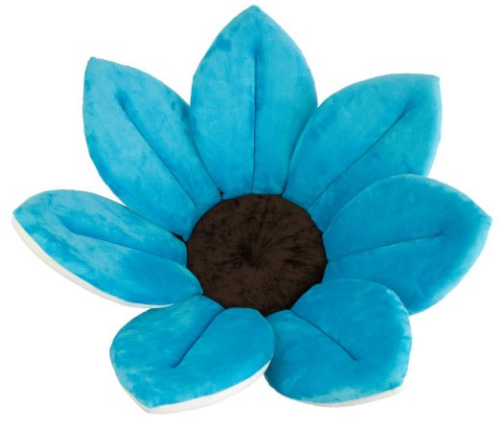 This unusual bathtub is a great alternative for those who are tired of traditional bathtubs and their standard design. Created in the shape of a flower, it looks interesting and offers a great support to the baby. It can be used to bathe newborns and infants to the age of six months. The 32-inch diameter of this product makes it a great option for any household, as it fits most sink sizes. This baby bath comes with easy care – it is machine-washable and can be tumbled dry. It comes in several bright finish colors including yellow, green, pink, and turquoise.
Made of soft fabric with thick padding, the Baby Bathtub from Blooming Bath is puffy enough to give your baby the most comfortable bath ever. The petals will hug the child, giving protection, and the pillowy inside of the flower will support the soft bottom of the child. Children can also play with the petals, squeezing them with their hands and developing their motor skills. The material of the bathtub contains no BPA, latex, lead, or phthalates. This model is an excellent choice for parents who care about their child's comfort and safety.
---
Baby Bath Tub Seats
If you don't want to purchase a baby bath tub yet you are afraid to bathe your child in an adult-sized one, consider purchasing a bath tub seat. They can be used as soon as the baby is capable of sitting and help to keep them upright. Such seats are placed into a standard bathtub to provide all the necessary safety and support.
Check out this Bath Tub Ring Seat from ABlevel. Its sturdy ergonomic design allows the baby to keep a good posture, apart from providing safety and comfort.
However, you should not forget about the safety rules, whether you use a bathtub seat or not. Make sure not to leave the child alone in the water even for a moment.
---
In Addition
There are different ways to make the bath time more enjoyable both for you and for your child. A nice comfortable bathtub is one of them. Another way to cheer your kid is to use bath toys. They help children to develop necessary cognitive, social and emotional skills, apart from being highly entertaining.
Check out our review to choose the best bath toys for your child.