Taking a shower can be much more enjoyable if you use a shower gel or body wash. Modern body products can soothe your nerves after a hard day at work or energize you in the morning. They come in all imaginable fragrances so that everyone can find the best smelling shower gel, at least to their liking.
Shower gels and body washes might seem a relatively recent product, however, first liquid soap products appeared on the market in the 19th century. Prior to that, people used soap bars to wash the body.
There are different kinds of shower gels and body washes: for men, for women, for sensitive skin, and more. They come with different cleaning, moisturizing, and nourishing components to gently cleanse the body and cherish the skin. The best body washes are natural and organic with no harmful components.
Check out our tips and reviews to choose the best shower gel and body wash with no toxic ingredients.
Shower Gel vs Body Wash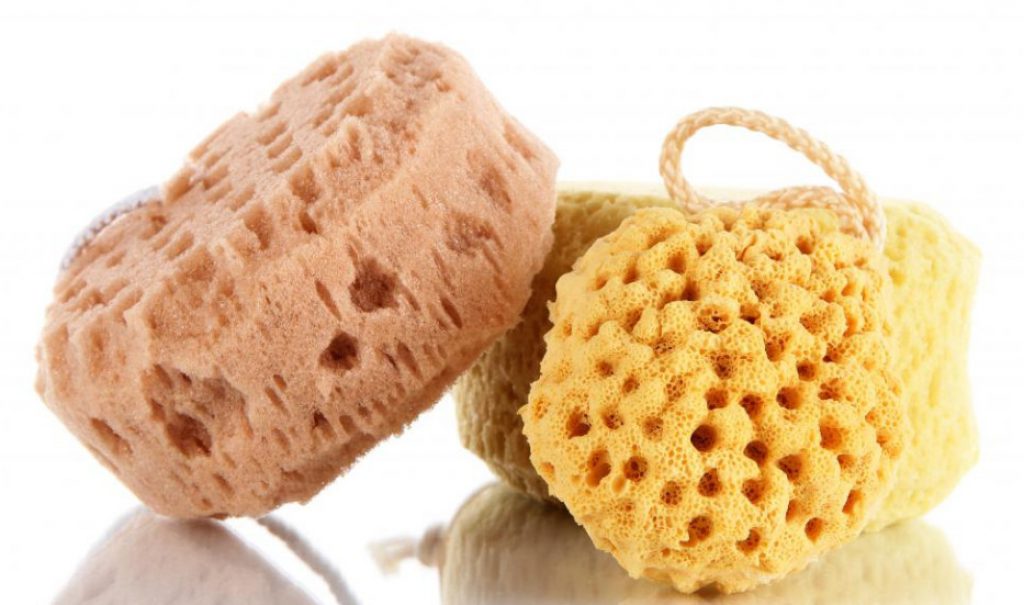 Both shower gels and body washes have their admirers. What is the difference between these two products? The main distinctive thing is their texture. As the name suggests, shower gels have a thick gel-like consistency. Body washes, on the other hand, are more watery and have the texture similar to liquid soap. No matter the texture, both produce equal amounts of lather.
Another thing that sets these body-cleansing products apart is their concentration. Shower gels usually contain stronger components and scents that last longer. They will be a great choice if you have problem skin or if you like strong fragrances that stay with you all day long. Body washes are mild cleansers with less intense ingredients. That makes them a better option for people with allergies or sensitive skin.
Advantages of Shower Gels and Body Washes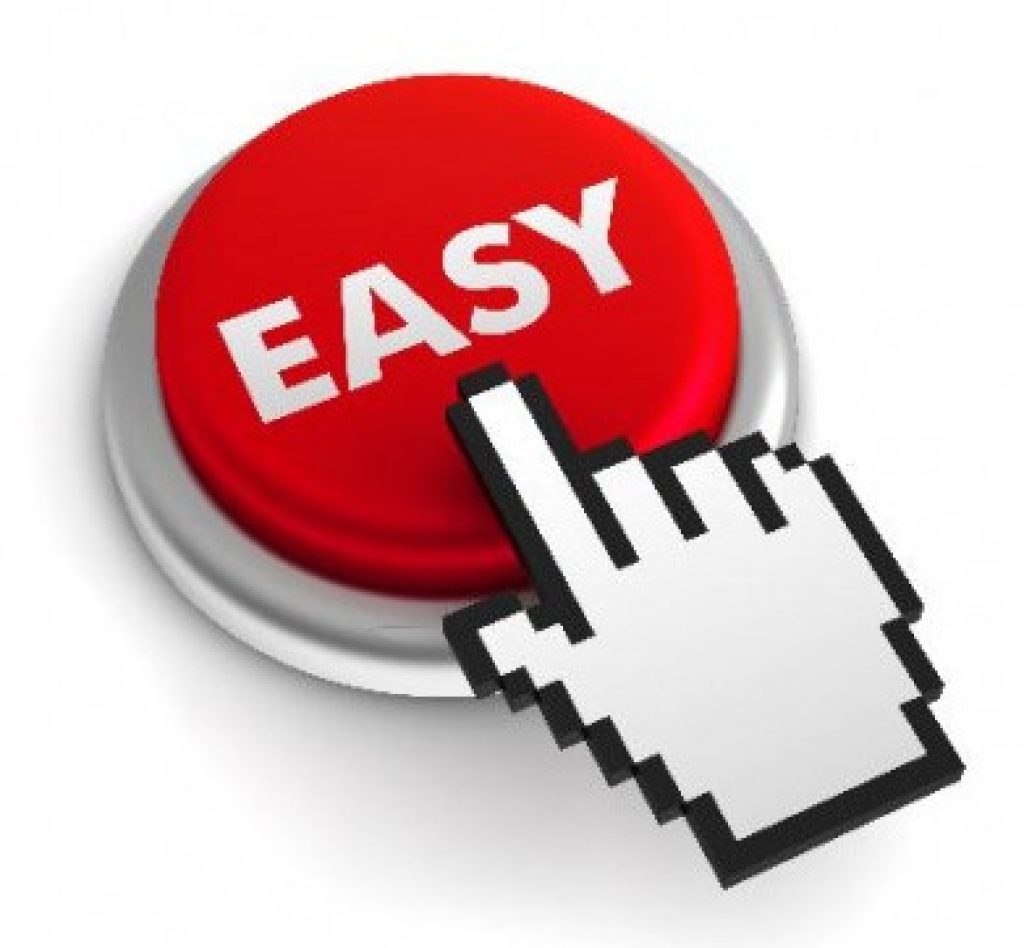 Convenience of use. Liquid body cleansing products are more convenient than soap bars. If you use soap, you have to rub it vigorously against a sponge in order to get enough lather to wash your whole body. With shower gels and body washes, you do not need to overexert yourself. Just pour a bit of product on a wet sponge, and you can spread it all over your body. The rubbing of the sponge against the skin will produce the necessary amount of lather.
---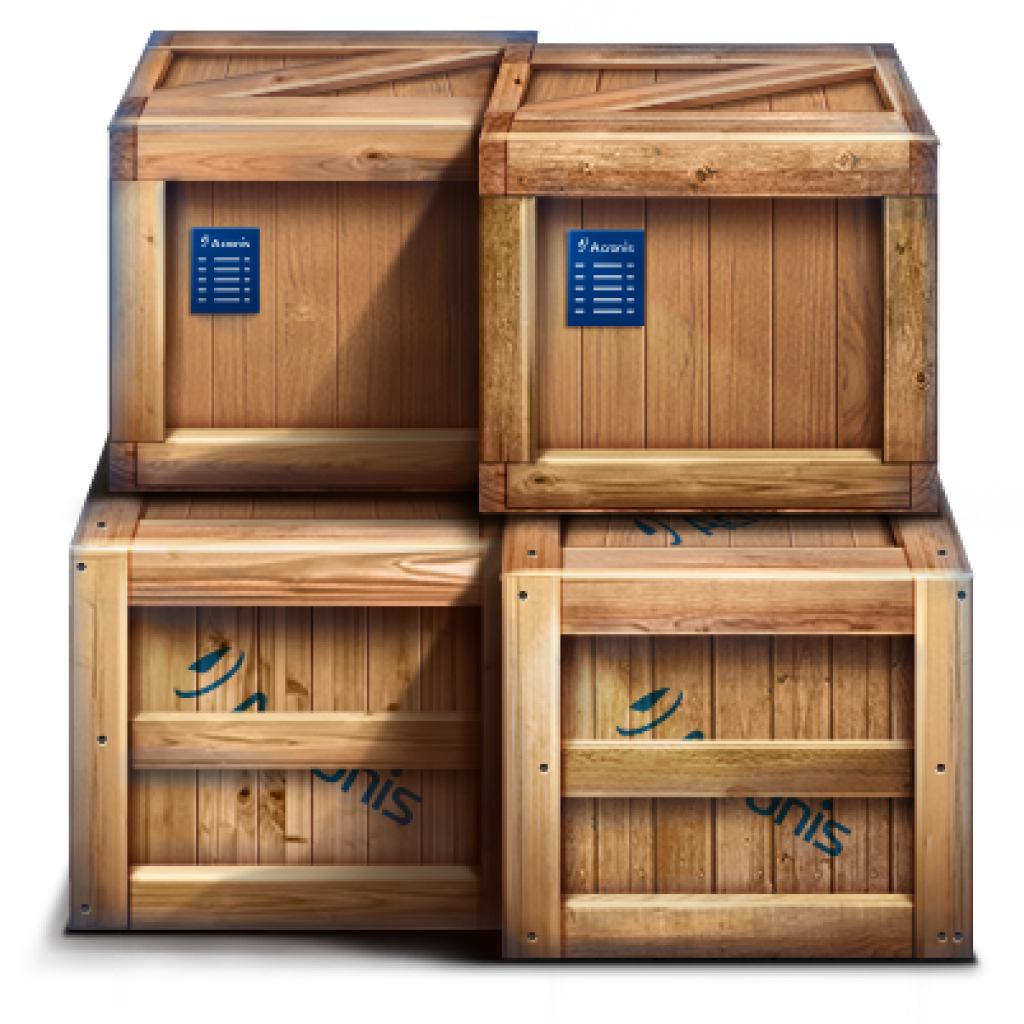 Convenience of storage. You do not need any soap dishes or soapboxes that get covered with soap scum and become a real nuisance when it comes to cleaning. Body washes and shower gels come in convenient bottles that take up little space. They can easily fit in standard medicine cabinets and bathroom vanities for easy storage. Most bottles come with a convenient dosing mechanism that can come in quite handy. Once the product runs out, you can throw the bottle away without regret.
---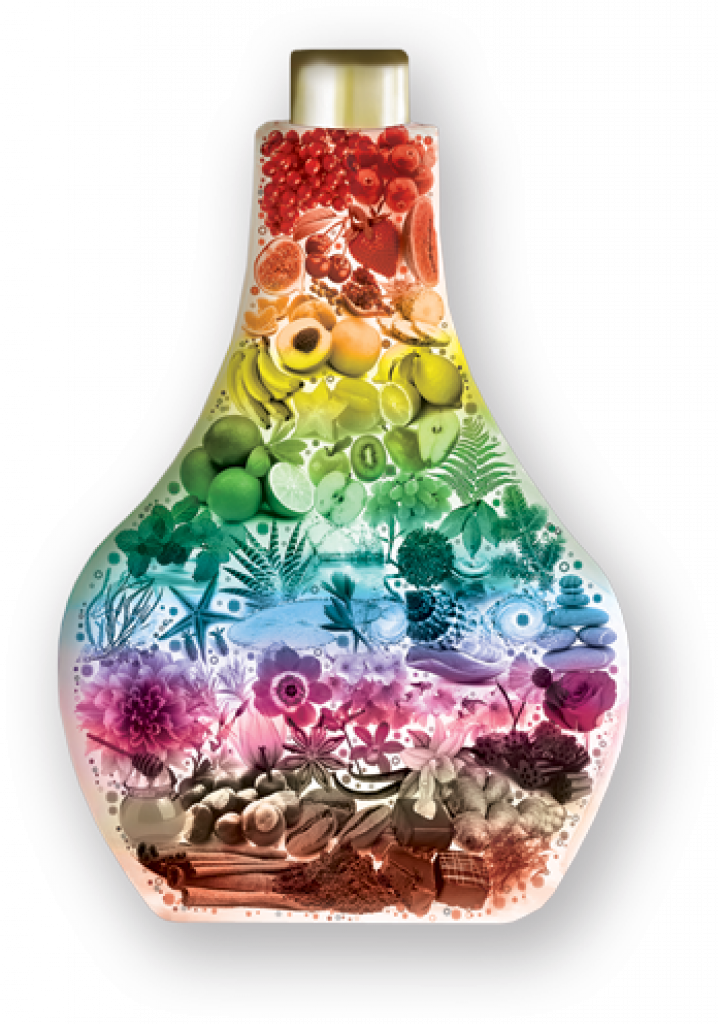 Wide choice of fragrance. Shower gels and body washes come in a wide variety of scents to satisfy even the choosiest consumers. The most popular fragrance types are floral, fruity, oriental, chypre, fougere, and oceanic.
Floral scents are preferred by women, as they are sweet, romantic, and feminine.
Fruity smells are fresh and can help you to wake up in the morning. That is especially true for citrus fragrances.
Oriental scents—clove, vanilla, and cinnamon—are warm and spicy and can create a special mood.
Chypre and fougere fragrances are a manly option as they have an earthy and woody scent with faint notes of moss, oak, and herbs.
Oceanic scents are crisp and fresh and can help you imagine that you are not in your bath, but on a sandy beach with salty air around you and ocean spray all over your skin.


---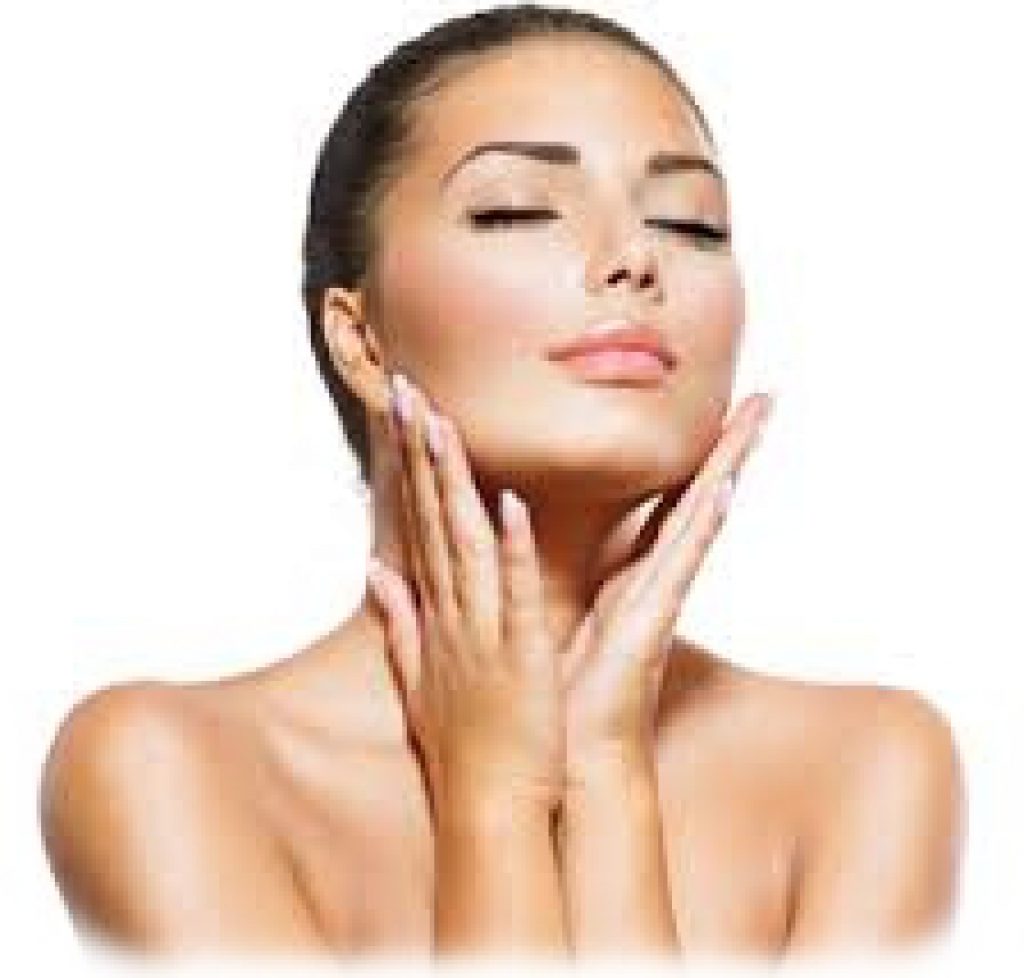 Effects on the skin. Shower gels and body washes can help you to improve the condition of your skin and make it look healthy and shiny. They contain different ingredients to moisturize, nourish, and soften dry skin, reduce the shine of oily skin and make it look matte, prevent and fight acne, and soothe irritations on sensitive skin.
---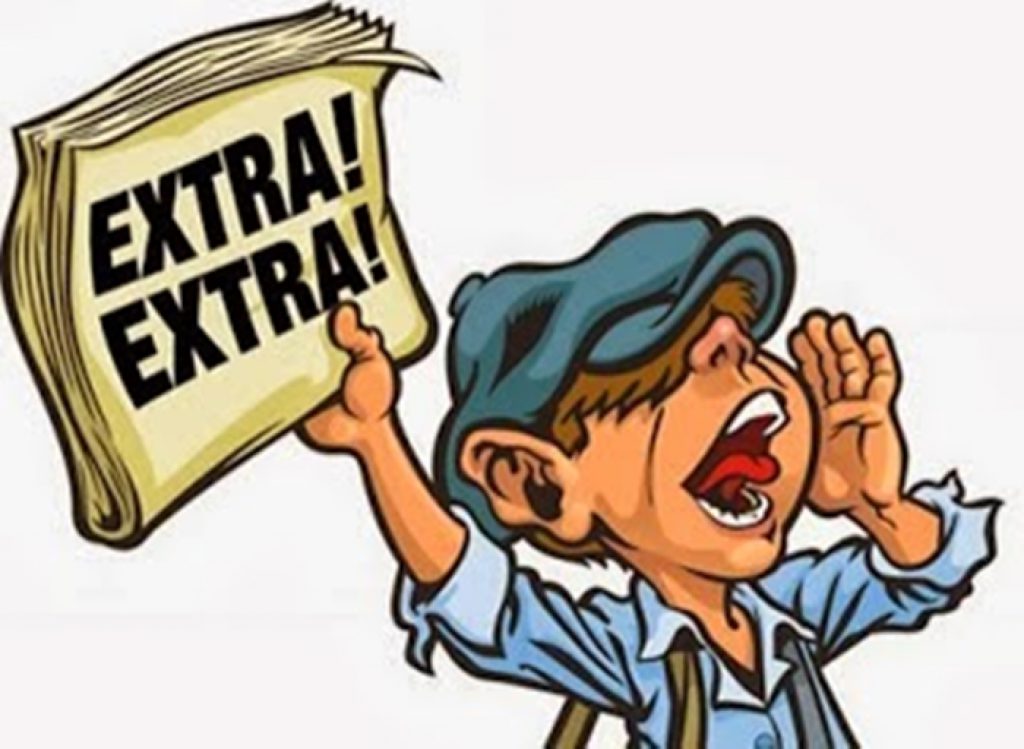 Extra effects. Modern body cleansing products may have different effects on the skin and body, some of them quite interesting. There are such specific kinds of shower gels and body washes:
Exfoliating. They usually contain sugar, salt, seeds, crushed walnut shells, or other exfoliating components to remove dead cells from the skin and make it soft and smooth. Such shower gels work like body scrubs and offer a gentle massage that improves blood circulation and makes your skin healthier.
Anti-aging. They help to prevent premature aging, improve skin tone and elasticity, smooth minor wrinkles, and make the skin look younger and fresher.
Weight loss. They contain ingredients that help to improve cell metabolism, burn body fat, decrease cellulite, shed toxins, make the skin tight and toned, and prevent it from sagging.
Energizing. They come with juicy and refreshing fragrances such as citrus, mint, or eucalyptus. Some shower gels contain black pepper essential oil to rejuvenate the skin and awaken the senses.
Soothing. They usually contain the extracts of lavender and chamomile or ylang-ylang essential oil. These natural ingredients are known for their soothing and calming effects on the mind. Such products will help you to relax after a frantic day and prepare for sleep.
Antibacterial. They will be a great choice for those who care about health and safety thanks to their antiseptic, antibacterial, and antimicrobial properties.
Whitening. They will come in handy if you want to make your skin a tone or two lighter. Such body washes whiten the skin and make it look bright and luminous.
Tanning. Some body washes contain tanners and can make the skin look bronze. To make it work, you need to apply the wash on your skin and wait for three minutes before washing it off. Make sure that you have removed all of it from your body. Otherwise, you might end up spotty.
Post-workout. You need an extra-strong wash to remove all the workout sweat and feel fresh again. Some post-workout shower gels can also soothe sore muscles and boost your energy levels.
How to Choose the Best Shower Gel
Skin type. Make sure to choose a body-cleansing product suitable for your skin type. Using a body wash that is not meant for a particular skin type can make dry skin even drier and oily skin even greasier. If you have dry skin, it would be best to choose a moisturizing body wash. If your skin is oily, consider purchasing a shower gel with drying and matting agents. If your skin is sensitive, you might choose a mild body wash with natural components. If you are a lucky owner of normal skin, you can use any product you like.
---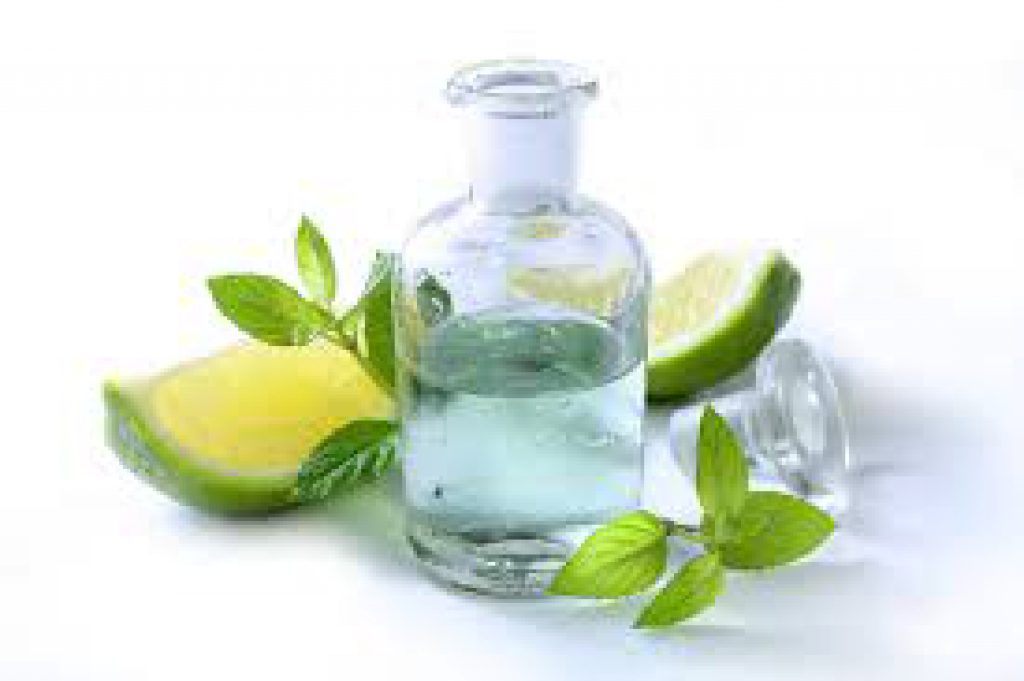 Fragrance. Choose the scent according to your personal preferences. If you like fresh scents, you may choose a citrus or oceanic shower gel. Oriental and floral fragrances are a nice match for romantic and passionate individuals. Chypre and fougere scents are sharp and intriguing. Please remember that our choices greatly depend on the mood and state of mind. You might consider purchasing several products with different fragrances to match your mood on any given day.
---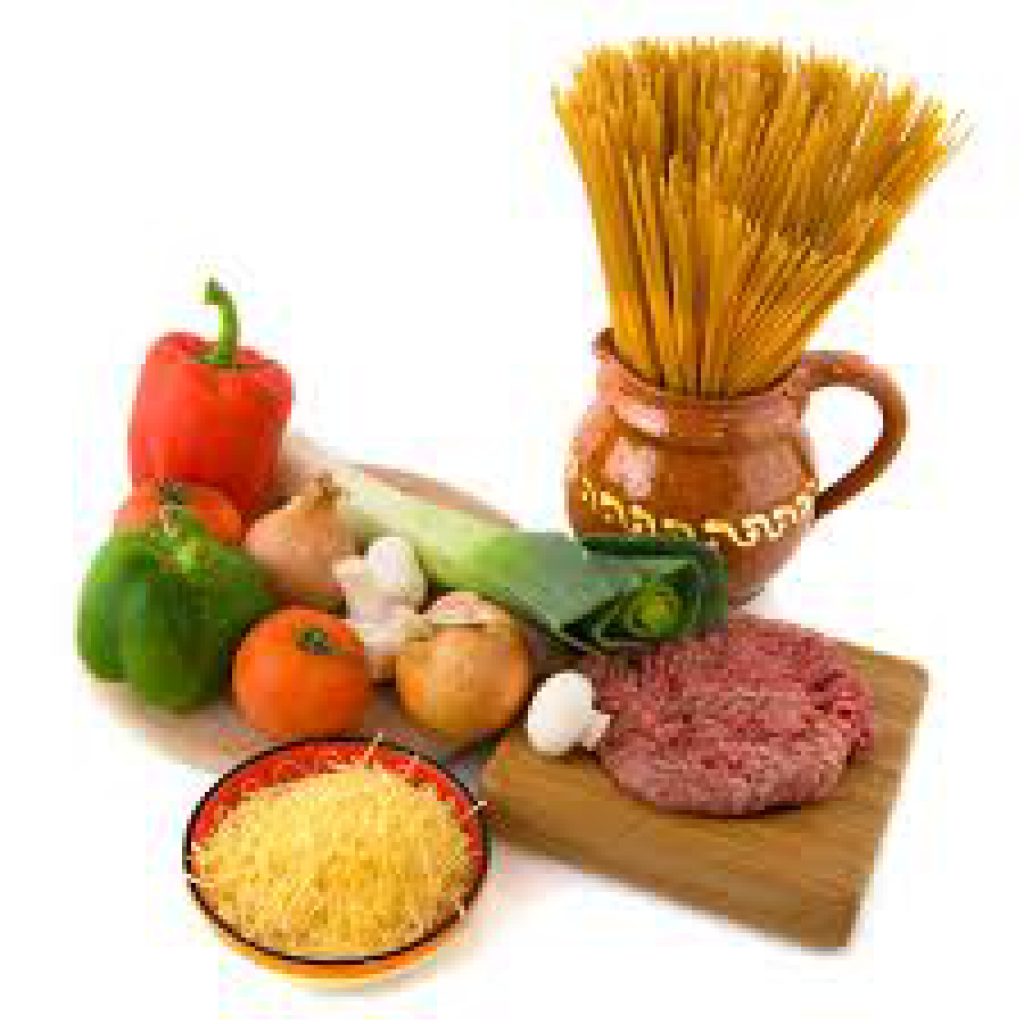 Ingredients. Make sure that the product you choose does not contain any harmful ingredients. The most dangerous of them are sodium laureth sulfate (SLES), sodium lauryl sulfate (SLS), dioxane, parabens, propylene glycol, diethanolamine (DEA), and triclosan. Chemical dyes and artificial fragrances won't do you any good, as well. According to the FDA, some body cleansing products include toxic phthalates. Carefully read the list of ingredients to be on the safe side. The best option will be to choose products labeled as organic.
You can learn more about toxic ingredients and harmful contaminants in beauty products at Safe Cosmetics.
Shower Gel and Body Wash Essential Components
Moisturizing agent. The best ingredients to moisturize the skin are glycerin, Shea butter, Aloe Vera, honey, and coconut oil.
Exfoliating agent. Seaweed, jojoba seeds, oatmeal, salt, sugar, and crushed walnut shells will remove dead cells and make your skin smooth as a baby's bottom.
Essential oils. Your skin can benefit from many essential oils. The choice of oils should depend on the skin type. Orange, lemon, lime, bergamot, geranium, and cypress oils are perfect for oily skin as they help to normalize skin fat production. Cedarwood, sandalwood, geranium, myrrh, palmarosa, and chamomile oils prove very helpful in moisturizing dry skin.
Vitamins. Make sure that the shower gel contains vitamins, specifically A or E. Vitamin A improves the complexion, keeps the skin moisturized, helps to repair tissues, fights acne, and reduces wrinkles. Vitamin E prevents the skin from becoming dry and rough. It also helps to eliminate scars and stretch marks. Vitamins C, B3, and B5 can also offer multiple health benefits for the skin.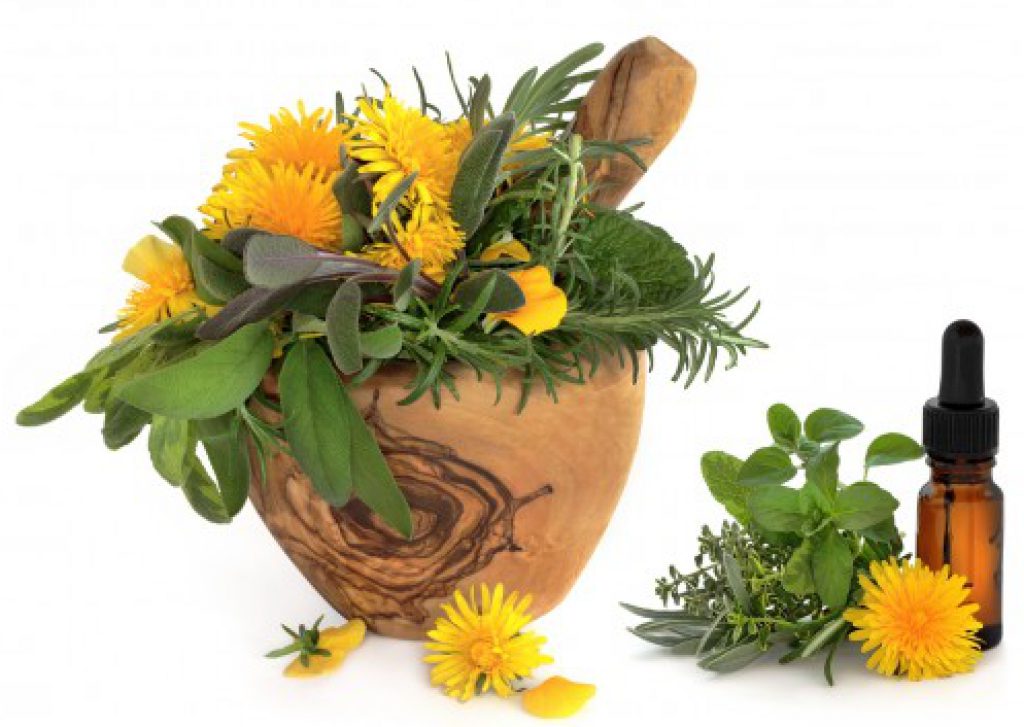 We all know that beauty comes from the inside, so you might consider changing your diet to provide all the necessary vitamins for your skin. Make sure to eat a lot of nutrient-dense products, such as fruits, vegetables, greens, grains, legumes, nuts, and seeds. It will improve the condition of your skin and your general well-being. According to this NCBI research, rational nutrition can considerably postpone skin aging.
Top Three Best Organic Shower Gels and Body Washes
Castile soap is a perfect choice for those who want to find an organic body wash and care about the environment. This vegetable-based biodegradable product has not been tested on animals and comes in a bottle made of recycled materials. On the contrary, it has been tested according to the USDA standards and labeled as organic.
The formula of this body wash from Dr. Bronner's contains a soap base, water, essential oils, natural fatty acids, and herbal extracts. These ingredients will offer natural cleansing and moisturizing to the body. You can use this soap as a shower gel or you can use it as a base for a homemade body wash. It can also be used as an all-purpose household cleaner.
Click here to check current price and comments of consumers
---
This body wash is made of 100% natural ingredients including different essential oils and botanical extracts. Tea tree and oregano oils, as well as rosemary and Aloe Vera extracts, are nice antiseptics and anti-bacterial agents. Jojoba and coconut oils are natural moisturizers. Peppermint and eucalyptus oils have a strong energizing scent. Such a combination of ingredients will leave your skin clean, fresh, and healthy.
This product from ArtNaturalis will be a great option for people who lead active lifestyle and sweat a lot. Its natural components help to eliminate body and foot odors. Its antimicrobial components prove very helpful in fighting different fungal infections and soothing irritations and itches. It can even be used as a shampoo as it helps to eliminate dandruff.
Click here to check current price and comments of consumers
---
This body wash does not contain any phthalates, parabens, sulfates, or any other harmful chemicals. Its formula is not 100% organic, however, this product is much safer than usual non-organic shower gels. It contains peppermint oil and a number of plant extracts: rosemary, yarrow, chamomile, lemongrass, hops, and lemon balm.
This body wash from Burt's Bees has a soothing peppermint scent. Peppermint oil is widely used in aromatherapy and is known as a mood elevator and stress reliever. This body wash will relax the body and ease the mind when you take a shower before going to sleep. It also feels quite nice on the skin as peppermint gives a cooling tingle and offers refreshing sensations.
Click here to check current price and comments of consumers
---
Top Three Best Moisturizing Shower Gels and Body Washes
This shower gel will work equally nice with all skin types. Its formula has been developed by professional chemists to make sure that it is safe for health. It is plant-based and free of such harsh chemical compounds as sulfates, parabens, and phosphates. It does not contain any animal products and is nice for vegans. This product is also hypoallergenic and gluten-free.
This coconut-based body wash from Puracy contains natural moisturizing components that can prove helpful for people with dry skin. Its ingredients include only natural biodegradable preservatives made of coconut and citrus. This product also contains sea salt to gently scrub the skin and peel off dead cells. Sea salt has many minerals that can offer multiple health benefits for the skin.
Click here to check current price and comments of consumers
---
This body wash will be a real lifesaver for people with dry skin. It contains oatmeal, which is known for its ability to keep skin moisturized and relieve irritations. The formula of this body wash includes oat flour, oat extract, and oat oil to make sure that your skin gets the most out of it. Apart from that, it contains soybean oil for an even deeper moisturizing effect.
Aveeno is one of the brands recommended by professional dermatologists. It has been retaining its reputation of one of the best beauty product manufacturer for decades. The formula of this body wash from Aveeno is mild enough even for sensitive skin. It does not contain any soaps or dyes, and its fragrance is discreet and light. This product can somewhat protect the skin from the UV rays thanks to the soybean oil it contains.
Click here to check current price and comments of consumers
---
This body wash will offer delicate cleansing and rich moisturizing to dry skin. Shea butter, one of the best natural moisturizers, is its main component. Your skin will look and feel much better after just one week of use, although you will see some positive changes even after the first use. This product will help you to nourish even very dry and scaly skin and soften the rough skin on knees and elbows.
This body wash from Olay is not organic and contains some chemicals. However, Olay scientific laboratories have been making excellent-quality body washes for over sixty years. The components of this body wash penetrate the surface of the skin and deliver moisturizing agents to all levels. This product is also very efficient in cleaning the body and making you feel fresh.
Click here to check current price and comments of consumers
---
Top Three Best Shower Gels and Body Washes for Men
This is one of the best body washes for men available today. Its formula contains only natural components, including organic essential oils of coconut, olive, jojoba, pine, as well as Aloe Vera and rosemary extracts. Such ingredients can prove helpful in moisturizing the skin. This wash comes with a manly sandalwood scent that will stay with you all throughout the day.
This body wash from CHIEFS will help you save some money thanks to its texture, slightly thicker than usual. That allows you to control the portion of the product you squeeze out of the bottle and avoid pouring too much of it on the sponge. This product also produces a lot of lather for a thorough cleaning.
Click here to check current price and comments of consumers
---
This vegan cruelty-free body wash contains no synthetic dyes and is great even for sensitive skin. Its natural components can offer multiple benefits. The coconut-based cleaning agent will cleanse the skin, glycerin will hydrate the skin, and organic essential oils will refresh the body and the mind. The texture of this wash is a little gel-like, not too watery.
This body wash from Every Man Jack has a pleasant cedarwood scent that smells musky and masculine. The fragrance is very light and almost unnoticeable on the skin after you wash the product off the body, perfect if you do not like overpowering scents. This body wash comes in a large bottle with a manly minimalist design that looks quite stylish.
Click here to check current price and comments of consumers
---
This body wash is classical when it comes to grooming products for men. It has been clinically tested and recommended by dermatologists for everyday use. This hypoallergenic product proves efficient in unclogging the pores and cleaning the skin. Its formula includes menthol that slightly tingles the skin and invigorates the body. It smells crisp and refreshing.
This body wash, just like the other male care products from Dove, has been designed specifically to meet the needs of men. It comes with the innovative MICROMOISTURE technology that has been clinically proven to effectively hydrate dry skin and make it healthier in general. Its efficient cleansing components will leave you feeling clean and fresh after each use. It comes in a convenient bottle with a dispenser.
Click here to check current price and comments of consumers
---
Top Three Best Shower Gels and Body Washes for Sensitive Skin
This shower gel will be a perfect solution if you have sensitive allergy-prone skin. Its mild chemical-free formula contains natural antioxidants, olive oil, Aloe Vera extract and Vitamin E to nourish and soothe the skin that gets irritated easily. Its other botanical ingredients include lavender, jasmine, and bergamot, each offering unique benefits for the body, soothing the skin and easing the mind.
Kiss My Face is known for its natural body care products and its environmentally friendly policy. Just like all their products, this body wash is cruelty-free and does not contain SLS, parabens, phthalates, or chemical aroma compounds. It comes in a dispenser bottle made of recycled plastic. This shower gel is a great option for those who care about our planet.
Click here to check current price and comments of consumers
---
This hypoallergenic shower gel will soothe irritations and make the skin silky soft. Its natural components will cleanse and hydrate the skin, making you feel fresh and rejuvenated. Its 100% plant-based pH balanced formula contains no harmful chemicals. This personal care product is vegetarian and has not been tested on animals.
This shower gel from Alba Botanica contains such botanicals as aloe, meadowsweet, lavender, lemon balm, gotu kola, and chamomile. You can use it as a shower gel or as a bubble bath product, as it creates rich lather and luxurious bubbles. It also has a nice and refreshing smell. The neutral scent makes this shower gel a nice option both for women and for men.
Click here to check current price and comments of consumers
---
This dermatologist-recommended body wash is one of the gentlest cleansers you can find. It is hypoallergenic and contains mild cleansing agents to prevent irritations and itches. It comes with the exclusive NutriumMoisture technology that has been developed to nourish even the driest and most sensitive skin.
The gentle formula of this body wash from Dove is great for everyday use. You can wash your face and hands with it and your skin will be softer and smoother than ever. Its ingredients do not include any soaps or artificial fragrances. However, it produces rich creamy lather that offers an almost cloud-like feeling on the skin. This product has a pleasant soft scent that will help you to relax and enjoy your shower even more.
Click here to check current price and comments of consumers
---
Natural Body Wash — DIY Shower Gel
If you want to be sure that your body-cleansing product contains no harmful ingredients whatsoever, you might consider making it yourself. It might seem difficult, but only before you try it. All the ingredients are easily accessible and the recipe is quite simple. Your skin will get the gentle cleansing and natural nourishment thanks to the organic components.
To make a natural homemade body wash, you will need:
1/4 cup of liquid honey;
1/2 cup of liquid castile soap. You can find it in your local health food store or on Amazon. It is best to choose unscented soap as it has a mild formula and contains no synthetic fragrances. This soap from Natural Way Organics will be a nice option.
50 drops of essential oil of your choice. You can use one oil or mix several kinds to get multiple health benefits for your skin.
2 tbsps. of liquid Vitamin E. You can find it at your local drugstore.
1 tbsp. olive oil.
The recipe is quite simple and straightforward. Just mix all the ingredients, put the mixture in a bottle, and give it a good shake. The job is done! Now you can enjoy your shower with this organic homemade body wash, and be sure—your skin will thank you for that.