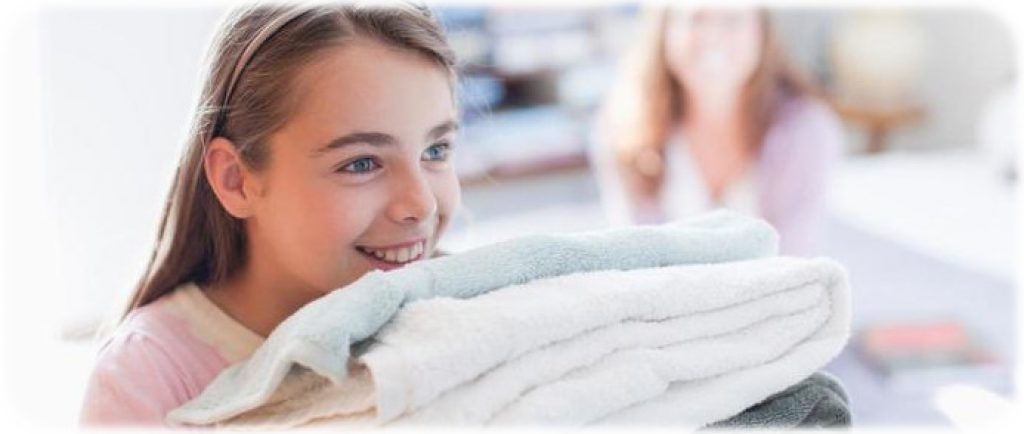 There is nothing like wrapping yourself in a large soft towel after you have taken a shower. Not only does it help you to dry off, but feels nice and comforting as well.
Bath towels come in different materials, colors, designs, and price categories. It is very important to choose a high-quality towel, as it can serve you for up to ten years.
Hopefully, our guide and reviews will help you to find the best bath towels 2018 on the market.
Best Towel Material
Bath towels are mostly made of cotton. However, there are different sorts of this fabric, apart from the basic one. Each of them has properties that slightly vary. Let's have a look at the most common sorts of towel cotton.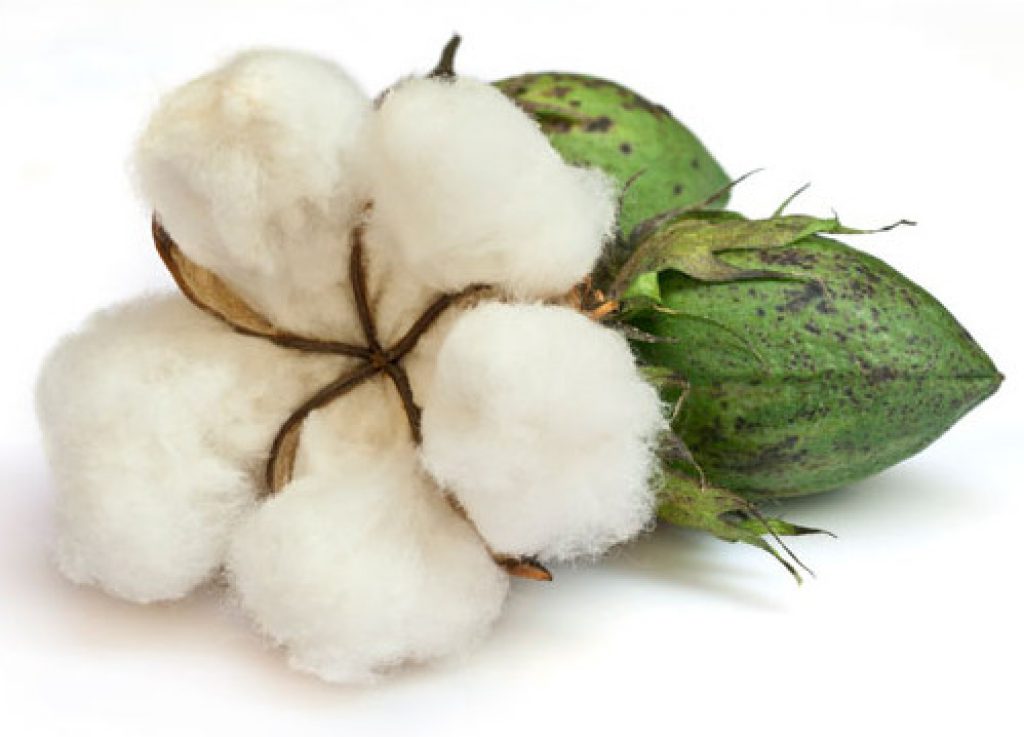 Organic cotton is grown according to the environmental standards. Use of pesticides is strictly prohibited in its farming. That makes organic cotton safe for your health, as well as for the environment. Apart from that, it is softer than regular cotton as its threads are not damaged by aggressive chemical compounds.
You can learn more about organic products and standards on the USDA web page.
---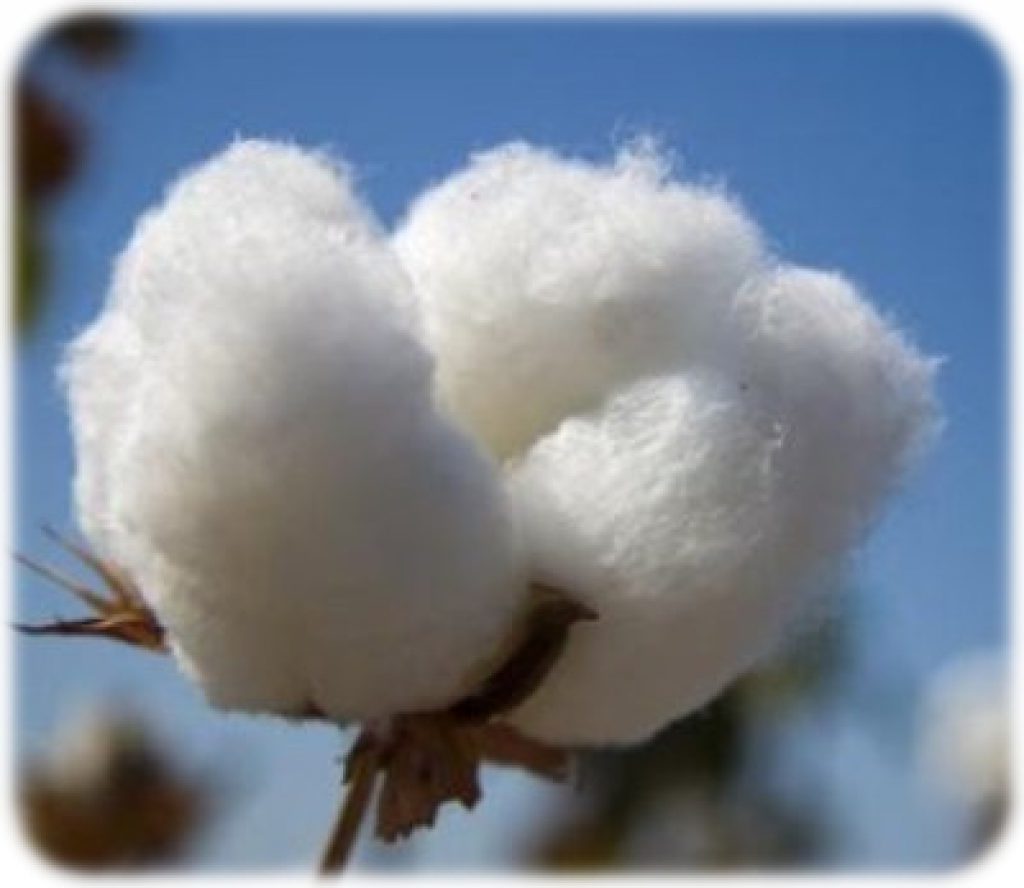 Egyptian cotton is considered one of the best materials for towels. It is rather expensive as it can only be grown in one specific place, in the delta of the Nile. The moderate climate of the region makes Egyptian cotton very soft. In addition, it is remarkably durable due to the extra strength and length of the fibers. All these features make Egyptian cotton one of the costliest fabrics for towels.
---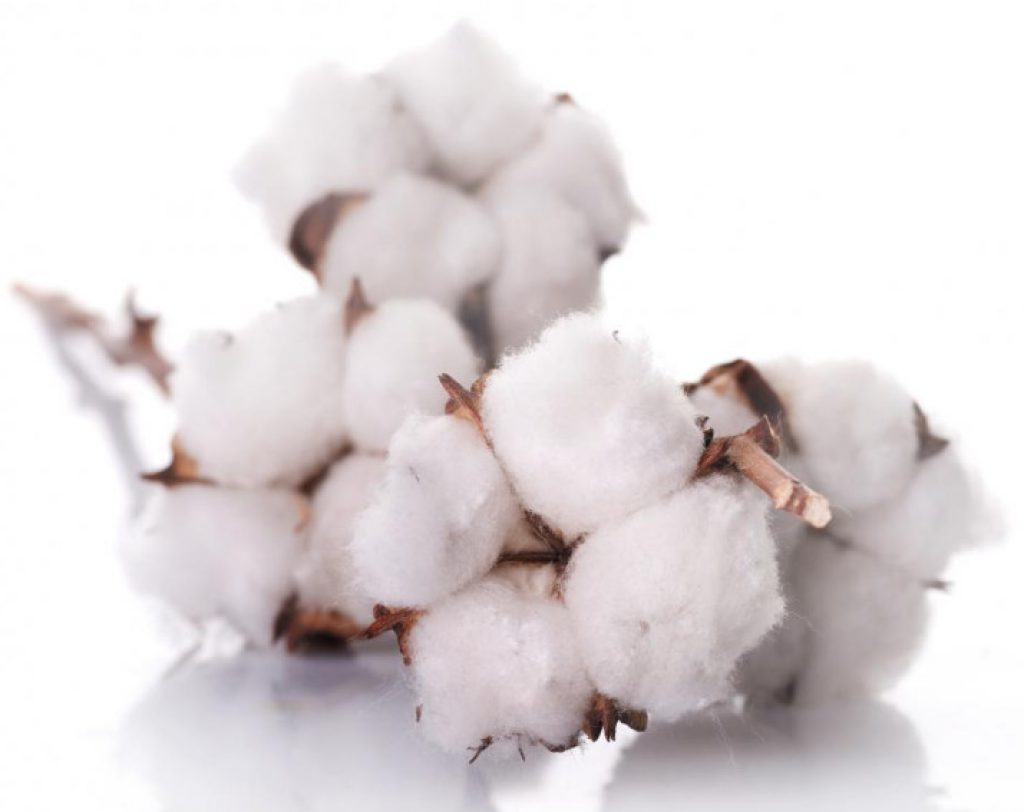 Pima cotton is cultivated in the select regions with warm and dry climate, such as Peru, Israel, Australia and the southwestern United States. The name of this kind of cotton originates from a Native American tribe that started to grow it at the beginning of the 20th century. It has properties similar to Egyptian cotton, including high absorbent capacity, durability, and softness. However, the threads of Pima cotton are a little shorter in comparison, which makes this material not as strong.
---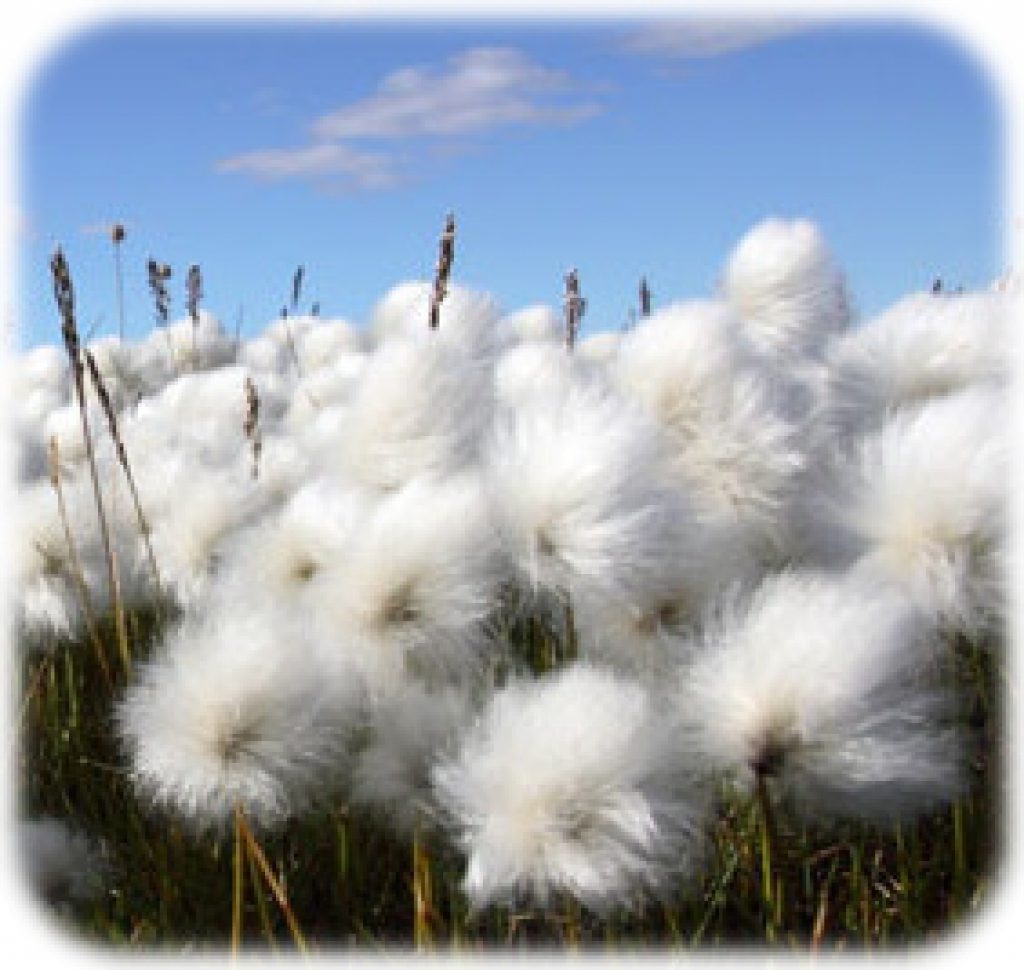 Turkish cotton is another luxurious fabric used to make towels. As the name suggests, it grows in Turkey, more specifically in the Aegean Region by the shores of the Aegean Sea. This area is characterized by a mild climate, perfect for cultivating premium cotton. This kind of cotton is softer and more durable than the other ones, although it has the same absorbency.
---
Bath towels are made of materials other than cotton. Bamboo fibers, for one, have become very popular lately. Bamboo towels have many advantages. Apart from being eco-friendly and anti-microbial, they have a high absorbency. Besides, they are very soft and gentle to the skin.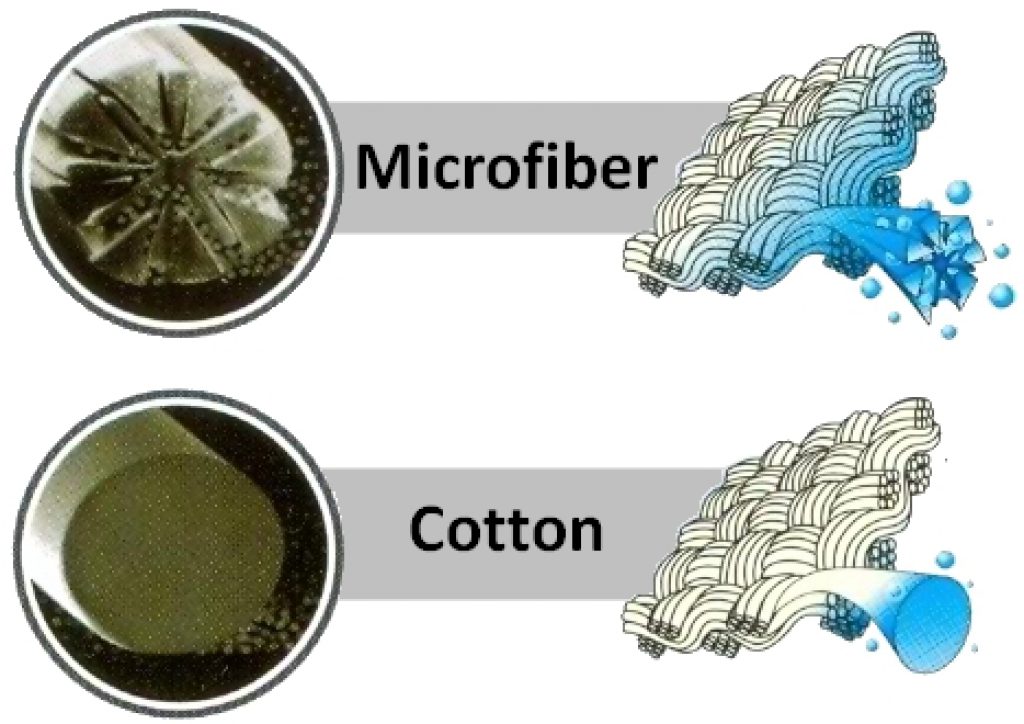 Microfiber is another popular material for towels. Although this fabric is synthetic, it has its benefits. It is easy to maintain, as it does not require delicate washing necessary for natural materials. Microfiber threads are very dense, which makes them durable and not so easy to tear. Besides, towels made of this synthetic thread are considerably cheaper than ones made of cotton and bamboo, while their absorbency is almost the same. The only disadvantage of microfiber is that it is not as soft as the natural fabrics.
How to Choose Best Bath Towel
There are a few points you should keep in mind to choose the best bath towel for you and your family. Hopefully, our guidelines will help you with that.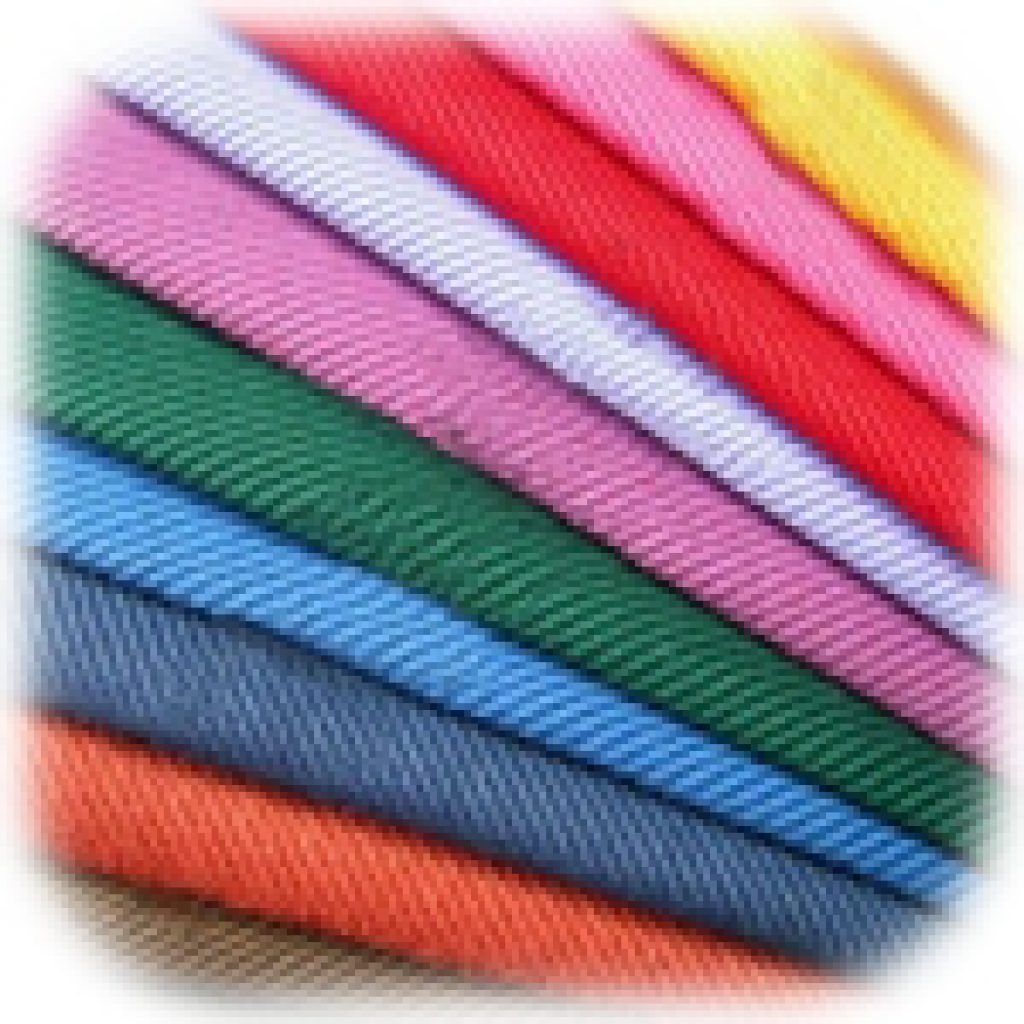 Material. The fabric the towel is made of defines its basic characteristics. Those include softness, water absorption, and durability. Natural materials are the softest, but they are rather costly. Besides, they are better for your health and the environment than synthetic materials. However, microfiber towels are a great option for people with a limited budget.
---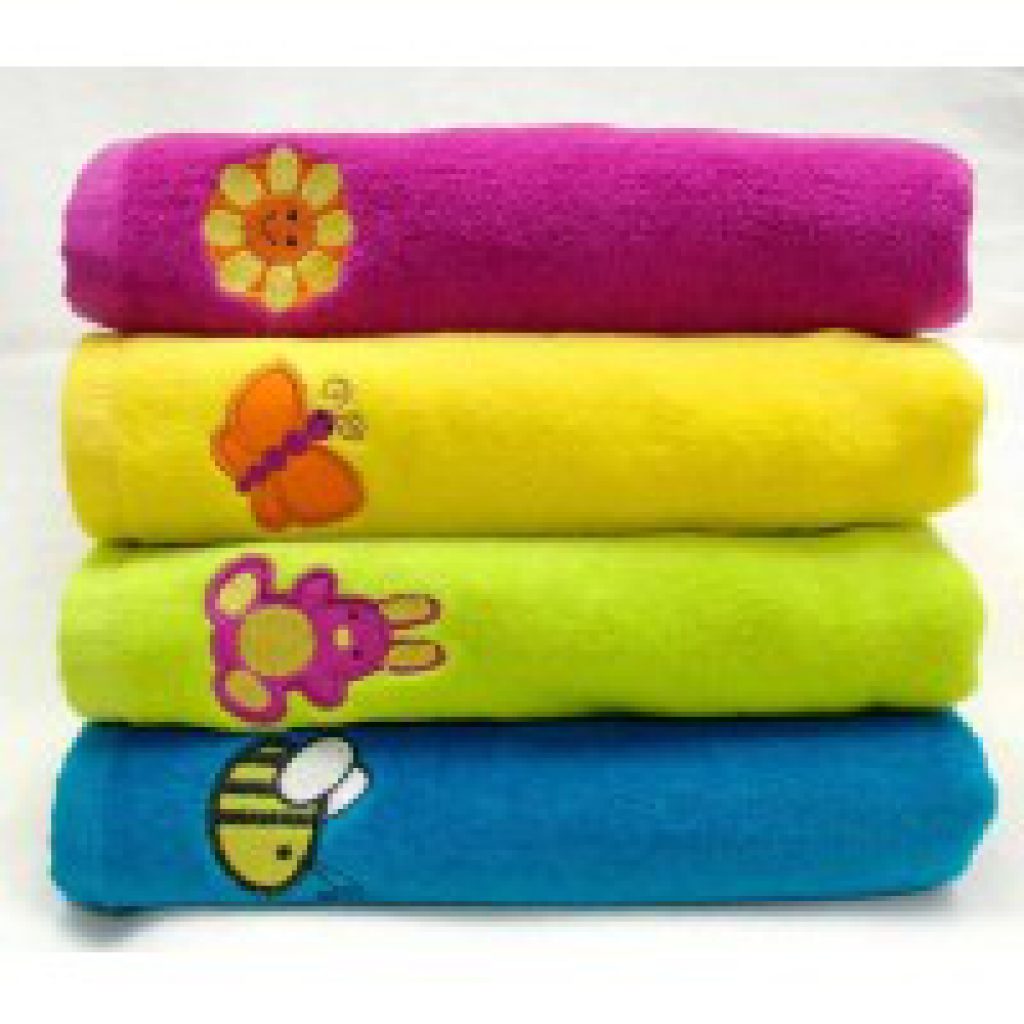 Type. Apart from regular ones, there are so-called Turkish bath towels or peshtemals. They are exceptionally compact and lightweight. At the same time, they absorb water no worse than traditional towels. Please note that peshtemals might seem a little rough at first, although they become softer with each wash. You can read more about peshtemals on Wikipedia.
---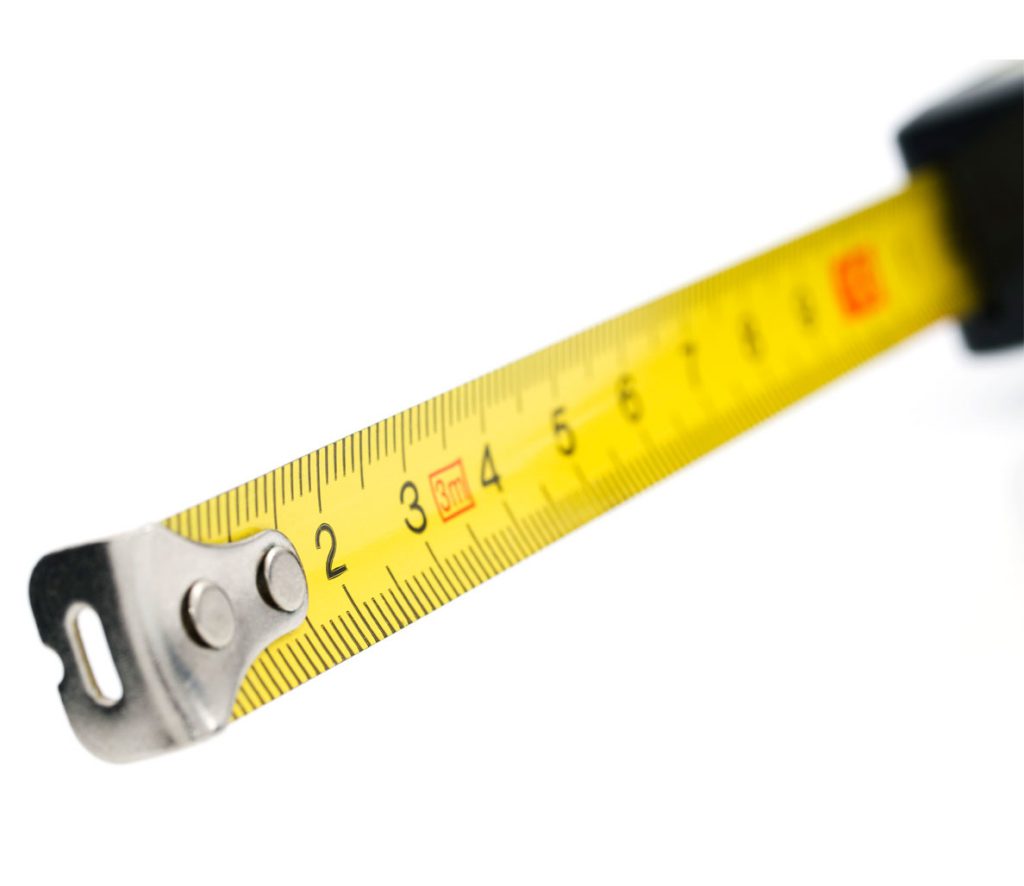 Size. There are standard and oversized bath towels. The latter are sometimes called bath sheets. The size of standard bath towels ranges from 27×52'' to 30×58''. Bath sheets can be as large as 35×60'', which makes them the best choice for large people.
---
Style. Bath towels come in a variety of colors and designs. They can be monochrome or multicolored, simple or decorative. White towels are considered classic and will match any bathroom.
---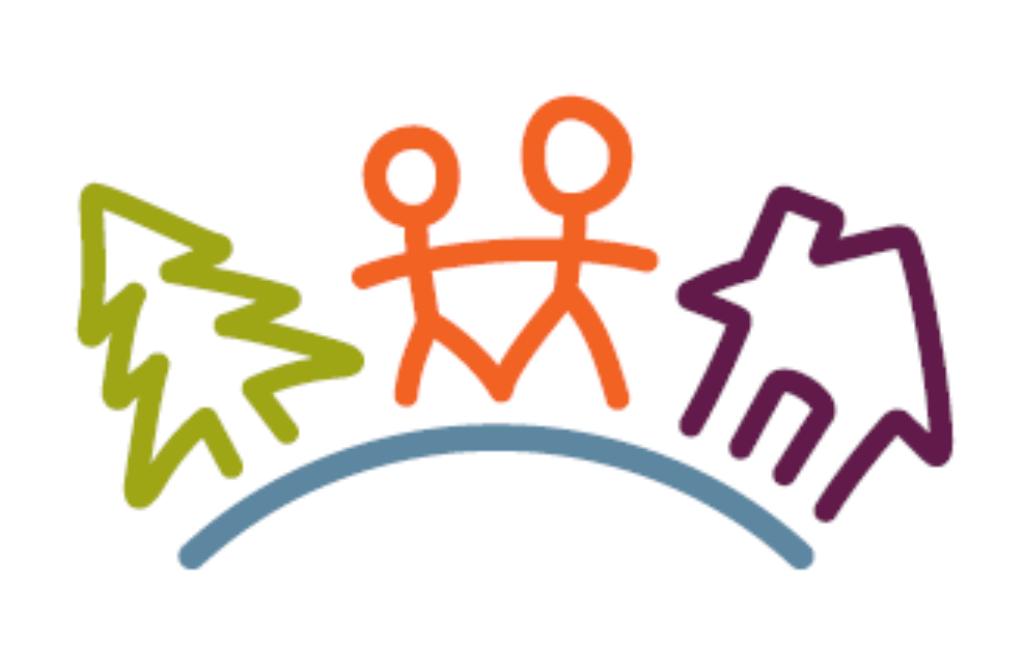 Care. Natural fabrics require delicate care and may fade or even tear if they are not treated properly. Microfiber is very easy to clean and maintain. It is very dense and does not fade. Please note that most towels are coated with the chemical fabric softener that makes them look super fluffy. Make sure to clean the towel before using it for the first time, as chemical softeners worsen the absorption of the fabric.
Top Three Best Luxury Bath Towels 2018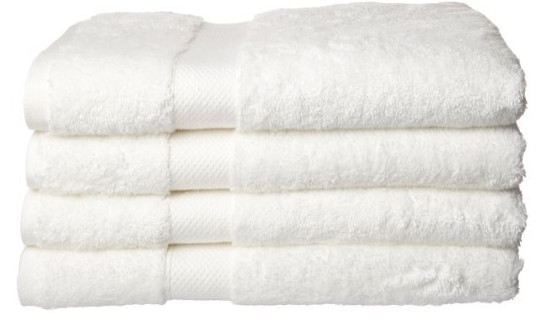 Allow yourself to bring a little luxury into your everyday life with this set of four classic white towels. They are made of 65% Turkish cotton and 35% Bamboo fibers, meaning they combine the advantages of both materials. Such composition makes them very soft and absorbent.
The size of each towel in the set is 26×55", which is not so large. However, they will give you an incomparable level of comfort and luxury. Make sure to follow all the manual instructions, though. Thanks to that, your towels will stay puffy no matter how often you use and wash them.
Check Out Product's Price on Amazon
---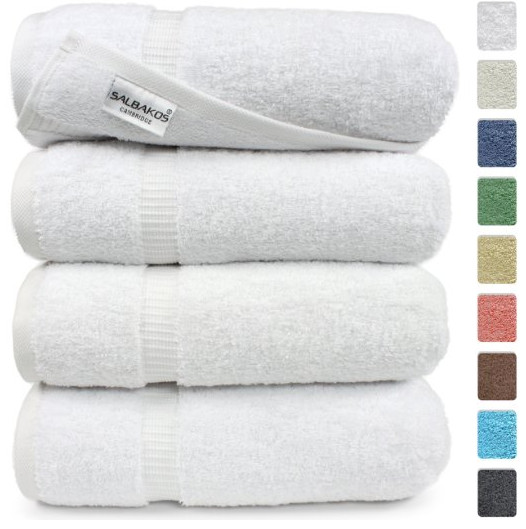 This luxury set includes four 27×54" bath towels made of 100% Turkish cotton. They would match a bathroom of any design thanks to the numerous color options. Apart from classic white, you can choose such colors as ivory, blue, wine, green, rose, chocolate, gray, and some others.
The SALBAKOS products are made of pure organic Turkish cotton only, no blends. This makes them extremely soft and pleasant to the touch. Besides, the towels are extra-durable due to the double-stitched hems, meaning they will serve you for a long time.
Check Out Product's Price on Amazon
---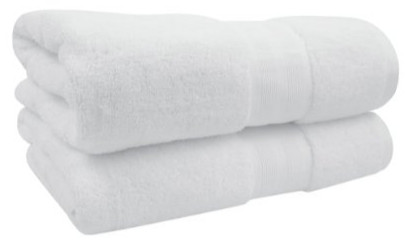 1888 Mills offers a set of two 100% organic cotton bath towels. They come in more than one colors, which include white, water blue, stone gray, leaf green, and earth brown. The size of these towels is 30×54". That is smaller than bath sheets, yet larger than regular towels for the bathroom.
These towels are very thick and fluffy and remain so no matter how many times you wash them. They have a good absorbing capacity, as well. They will be a great choice if you are looking for a high-quality product.
Check Out Product's Price on Amazon
---
Top Three Best Cheap Bath Towels 2018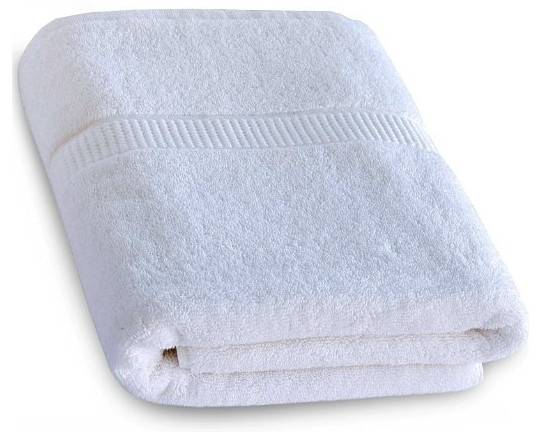 Made of 100% cotton, this towel will be a great choice for those who seek the luxury of more expensive products but are not ready to pay for the whole set. It comes in several colors, which include white, black, plum, blue, sage green, and Champaign.
This high-quality bath towel will provide an exceptional level of comfort without hitting your pocket. Besides, it is specially processed to make washing and maintenance easier. Overall, this is one of the best products for the price.
Check Out Product's Price on Amazon
---
This is a pack of three striped bath towels. Their size is 28×57", which makes them rather bulky and perfect for anybody. They come in different colors, each equally bright. Made of 100% cotton, these towels are very soft and fluffy.
Make sure not to machine wash them as that might damage the fabric. It is best to wash these towels by hand to prevent any loose strings from appearing. It is better to wash them in warm water so that the colors do not fade.
Check Out Product's Price on Amazon
---
If you have not chosen which color you'd prefer, check out this set from CrystalTowels. It includes seven towels, each of a different color. Those might include white, black, purple, gray, brown, blue, pink, and green. The colors are not too bright, which makes them a good match for any bathroom.
The towels are made of 100% cotton and come in the standard size, 27×52". If you purchase this set, you will get seven soft, large, well-absorbing towels, which is rather good an offer for the price.
Check Out Product's Price on Amazon
---
Top Three Best Turkish Bath Towels 2018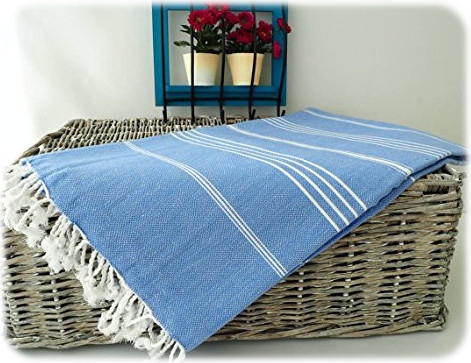 This is the set of three bulky Turkish towels. Their size is 37″x70", which is larger than standard bath sheets. Besides, they are made of pure cotton, which makes them exceptionally soft and absorbent.
These peshtemals come in more than twenty colors so that anybody could choose the ones they like best. In addition, the towels from BOSPHORUS are light and compact, which makes them good for travelers.
Check Out Product's Price on Amazon
---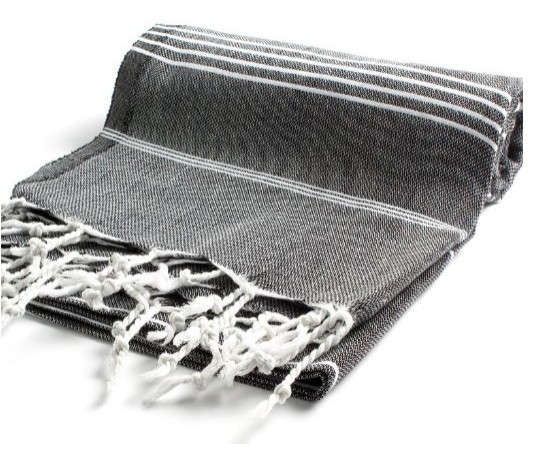 The Cacala Turkish towel looks very stylish and comes in a variety of colors. Those include traditional beige, black, green, blue, brown, and gray, as well as unusual burgundy, fuchsia, salmon, and light gold.
Made of 100% fine cotton, it is absorbent and pleasant to the touch. At the same time, it is light and compact and dries rather quickly. The texture of the towel will gently massage your skin so that you feel fresh and invigorated after your bath.
Check Out Product's Price on Amazon
---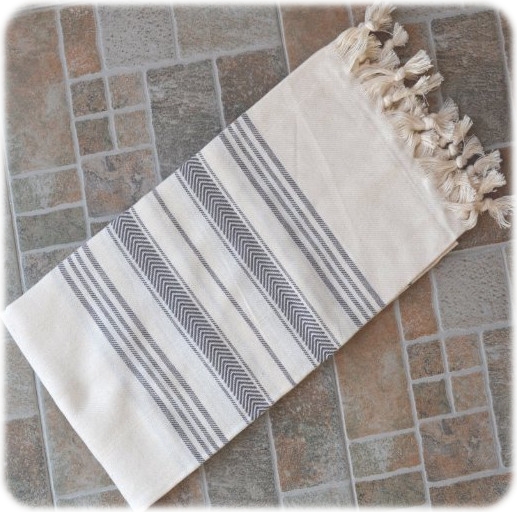 This peshtemal is even larger than the previous ones. Its size is 71×39 inches, which is larger than the traditional bath sheets, so you can wrap yourself in it from head to toe. Apart from that, it comes with all the advantages of Turkish towels, which include light and compact design, natural fabric, and high absorbent capacity.
This Turkish towel from Dandelion Textile has a traditional design. It is made of white cotton with colored stripes. You can choose the color of the stripes out of brown, blue, gray, orange, pink, purple and red. Besides, the cotton is natural-dyed without any chemicals, which makes this peshtemal safe for your health, as well as for the environment.
Check Out Product's Price on Amazon
---
Top Three Best Decorative Bath Towels 2018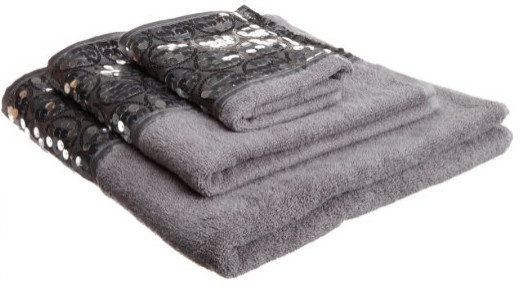 This set includes three decorative towels of different sizes: one bath sheet, one hand cloth, and one washcloth. Each of them looks equally chic and glamorous. They come in metallic silver and look rather sophisticated. The hem of the towels is decorated with shiny sequins that make them look even more ornate.
Apart from its design, this set has other advantages. The towels are made of 100% cotton, which makes them a high-quality product. Although, they require delicate cleaning, mainly because of the decorative elements that might come off if you machine-wash the towels.
Check Out Product's Price on Amazon
---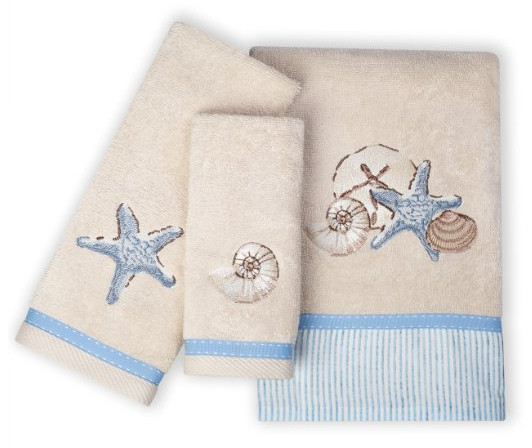 This decorative towel will be a great match for the bathroom decorated in a nautical design. It comes in neutral colors, beige and light blue. It is decorated with an artful machine embroidery of seashells and starfish.
Made of 100% cotton, it features all the properties of this natural fabric. It is light, soft, and absorbent. Besides, it is machine washable, which makes it easy to clean and maintain.
Check Out Product's Price on Amazon
---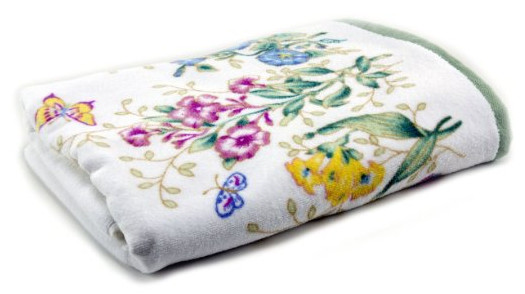 This beautiful towel will add a special feel to the design of any bathroom. It has been inspired by the artwork of Louise LeLuyer, a famous artist. The white fabric of the towel is decorated with floral prints. It looks classic, although not boring thanks to the bright colors.
This towel is made of pure high-quality cotton. In addition, it is much more affordable than the other decorative models. That makes the Lenox a great choice for people who want to purchase a cheap towel without sacrificing the design of their bathroom.
Check Out Product's Price on Amazon
---
Tips on How to Wash Your Towels
You can wash towels either in a washing machine or by hand. In either case, there are some rules you should follow to make them serve you for longer.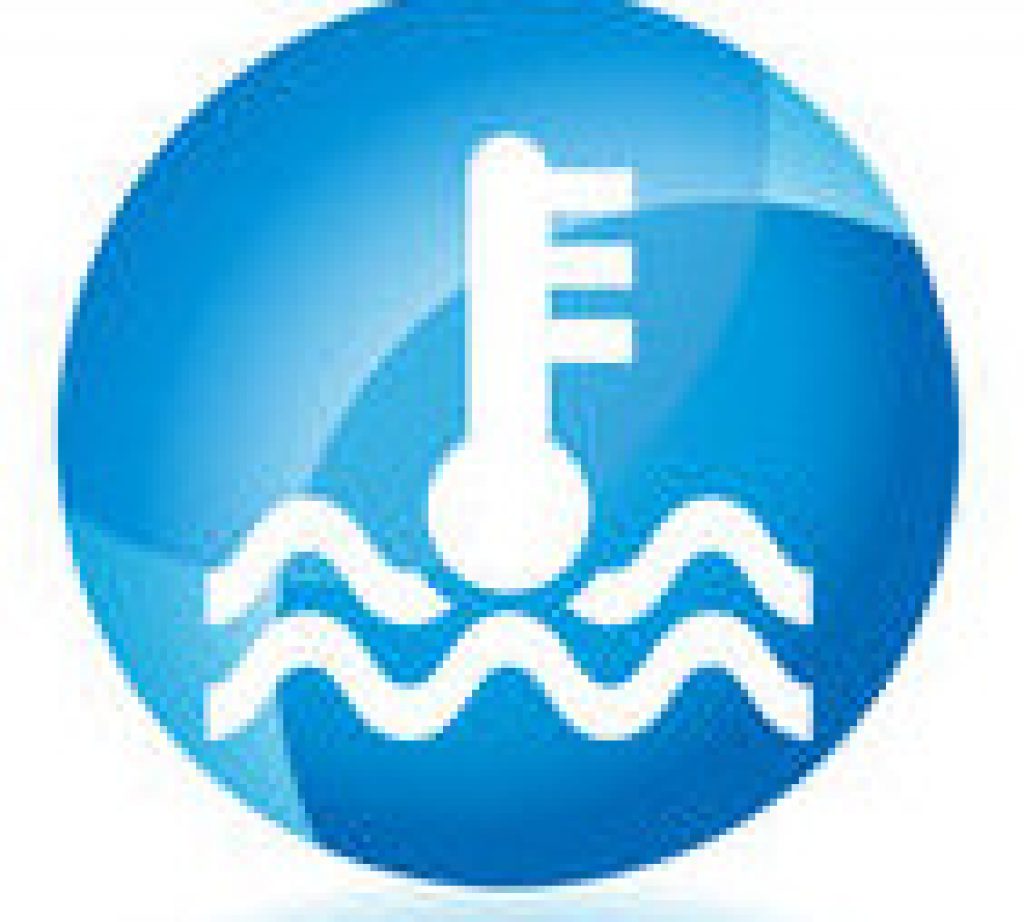 Water temperature. It is best to wash white towels in hot water. Colored ones should not be subjected to high temperatures as the fabric might fade.
---
Fabric softener. While it makes the towels soft and fluffy, it also decreases their absorbing capacity. So it is up to you to decide whether to use it or not. If you choose to use chemical softeners, make sure not to add them each time you launder the towels.
---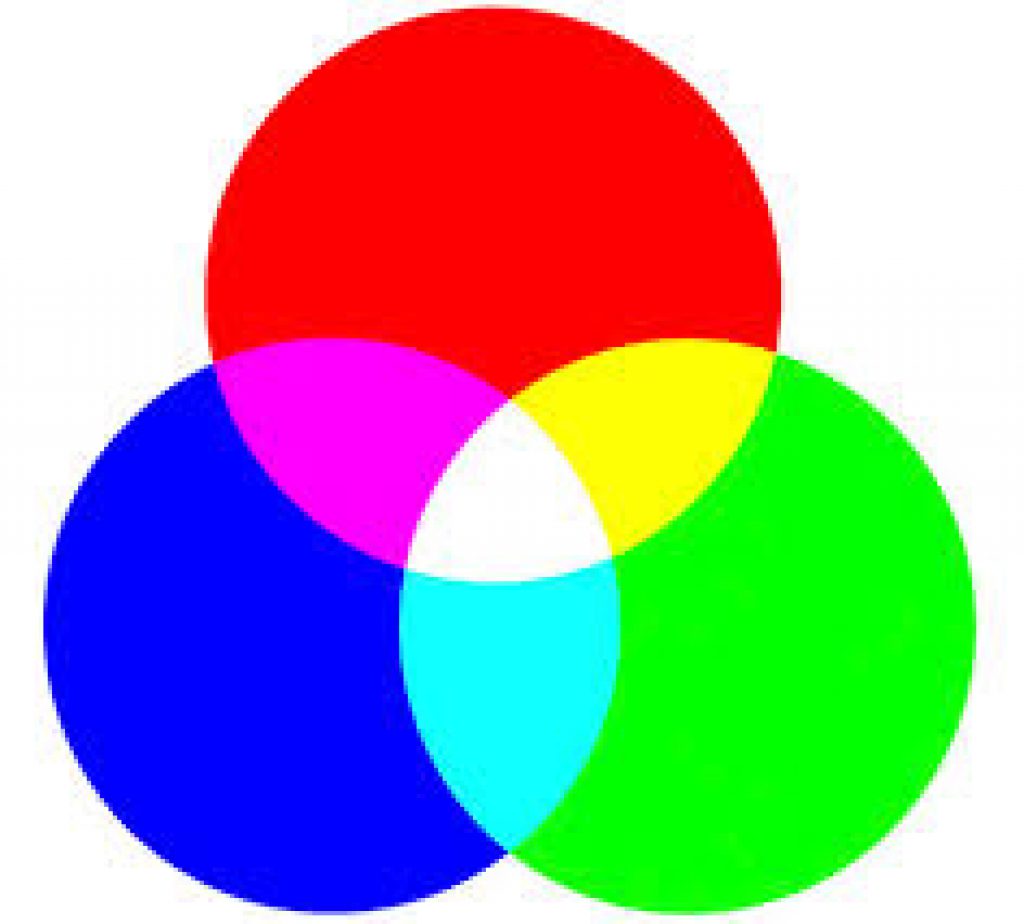 Colors. Make sure to wash white towels separately from colored ones. You should also avoid washing dark and bright fabrics together, as the latter might dim.
---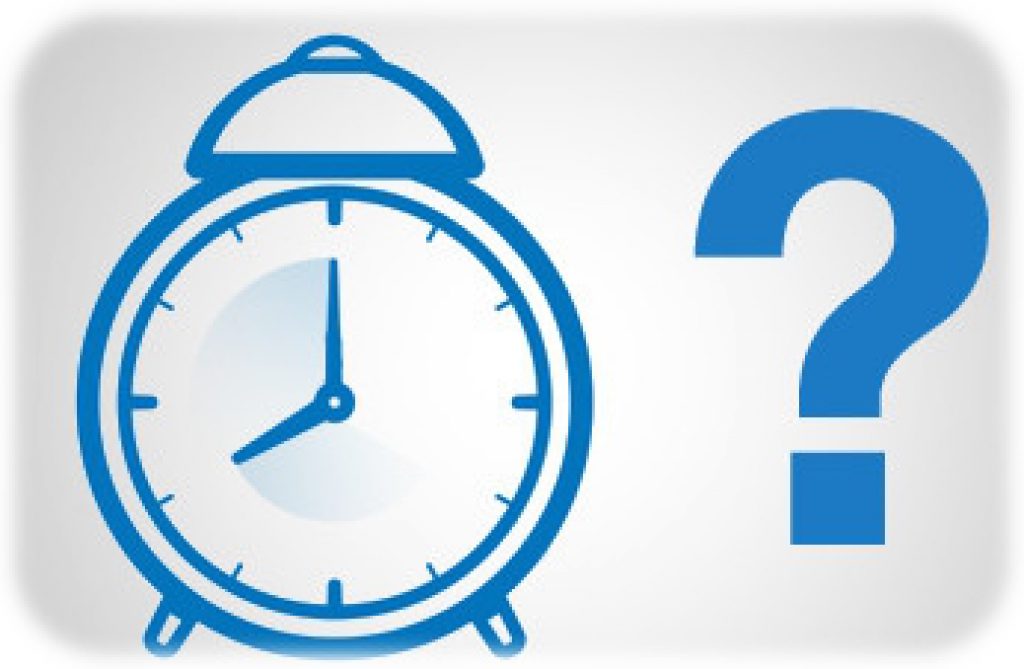 How often to wash? Towels should be washed rather often as constant moist results in the musty smell, as well as bacterial growth. Washing towels every three to four days is the most optimal decision. You can delay laundry if you keep them in a dry ventilated area, or if you hang them to dry outside. Besides, you can use one of the best towel warmers to dry them and keep them fresh longer.
---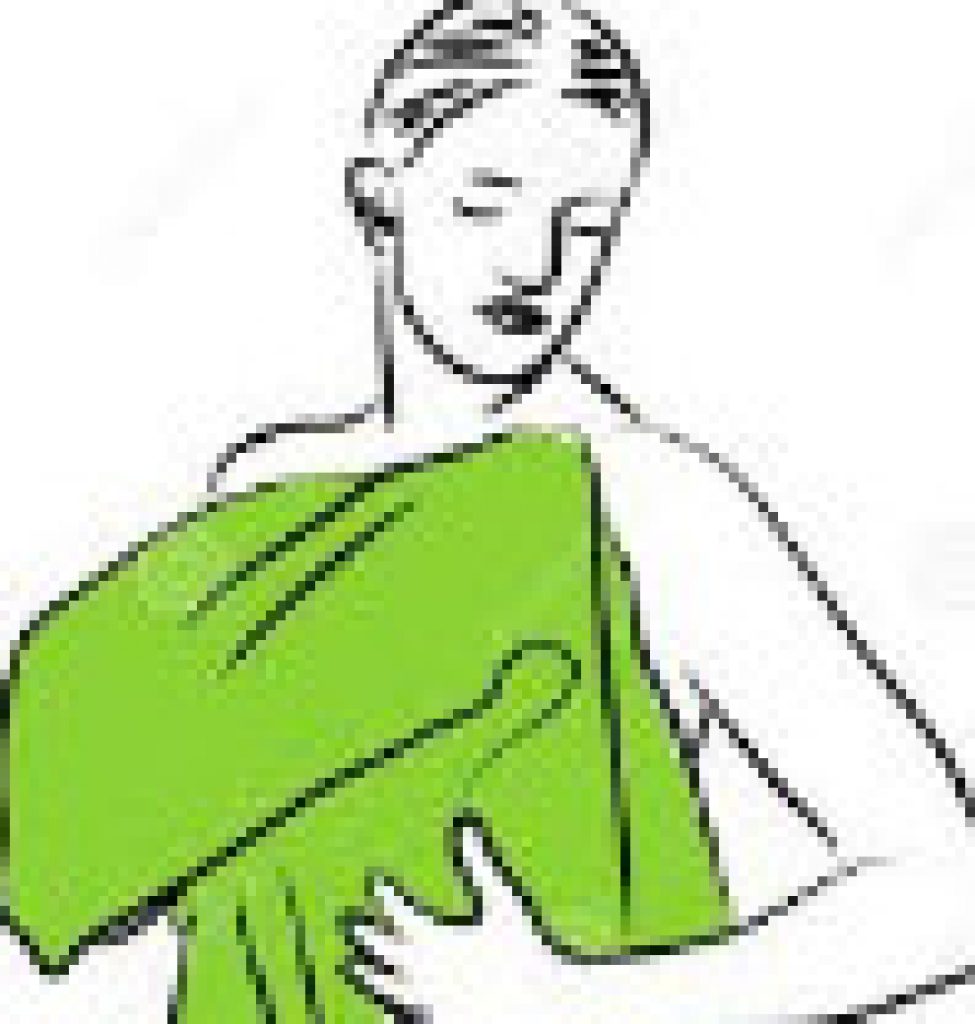 Drying. Please check if the towels have dried completely before folding them. Even the slightest dampness of fabric may result in unpleasant smell and mildew.
---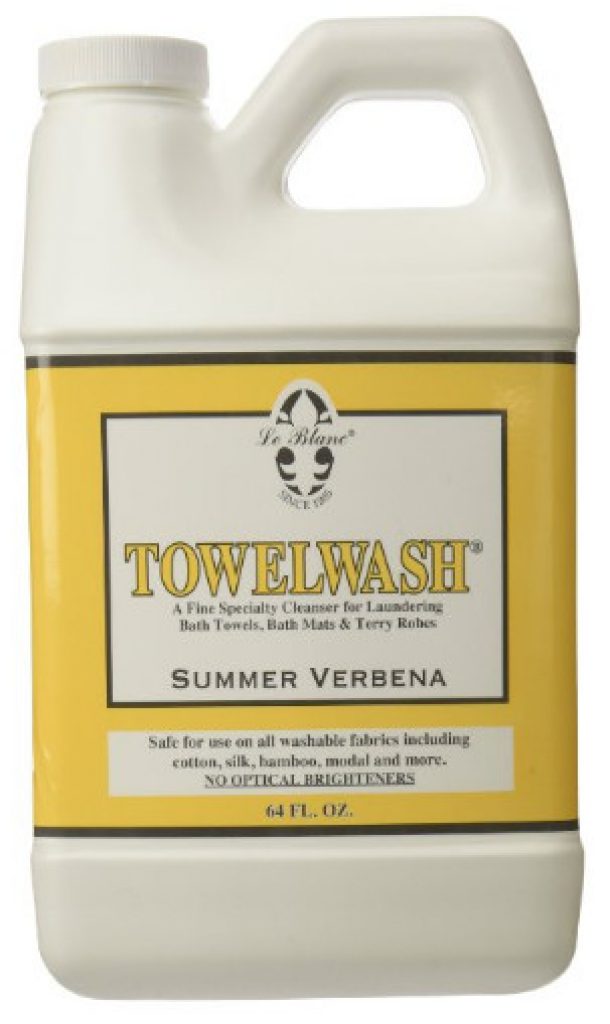 Washing product. Make sure to use a high-quality laundry detergent with your luxury towels. We recommend using this Towelwash with cotton and bamboo fabrics. It does not contain any aggressive components and provides delicate washing for natural fabrics. It also prevents bright colors from fading and has a nice smell.