A perfect bathing experience includes many components, each of which is an essential part of a relaxing bath. To get all the benefits of hydrotherapy, your bath should be completely spa-like. The water should be comfortably hot. You may surround yourself with candles and play your favorite music. Sounds of nature will also help you leave all the worries of the day far behind. And, you should use the best bath pillow to relax and restore.
Filling your bathtub with different products can enhance the experience and make it more luxurious. Best bath oils, bath bombs, bath salts, and bubble bath products will fill your bath with scents, colors, glitter, and multiple benefits. After the bath time is over, dry yourself with a fluffy bath towel and envelop yourself in a bath robe soft as a cloud. Isn't that a scenario of a perfect bath?
However, there is one small detail that can ruin the experience for you. If your head and neck are not resting comfortably, it is unlikely that you will be fully relaxed. It is impossible to get your head and neck comfortable on a cold and hard rim of the bathtub. That is where a bath pillow can help you.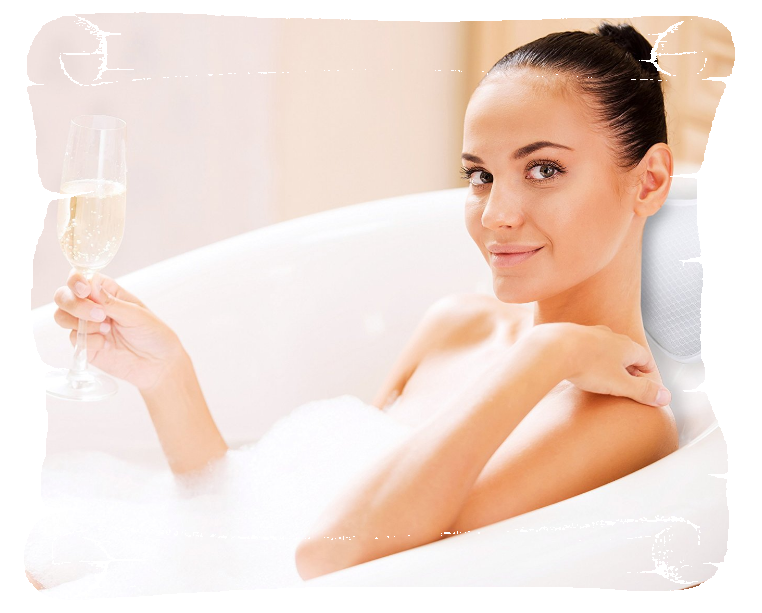 Best bath pillows can offer support for your head and neck so that you can enjoy a long bath without stiffness in the muscles of the neck. Look through our guide and reviews to find the most comfortable bath pillow.
Advantages of Bath Pillows
They can help you relax. Resting your head and neck on a hard and cold surface of the bathtub can be a hindrance to relaxation. And that is what a perfect bath is all about – perfect relaxation. With a bath pillow, you can enjoy your bath without any uncomfortable sensations.
They help relieve sore muscles. If you suffer from neck pain, a bath pillow can be a real lifesaver. If you rest your head on the rim of the bathtub it can become even worse because of its cold and hard surface. Fill your bath with Epsom salt, rest your head on a bath pillow, and forget about that annoying soreness in the back of the neck.
They can help you fight headaches. If you suffer from headaches, a bath pillow can be a great solution. A hot bath in itself is a nice alternative medicine cure for headaches, especially if combined with aromatherapy and the use of salts. To have even better results, you can fill the bath pillow with warm or cool water, depending on which makes you feel better.
How to Choose the Best Bath Pillow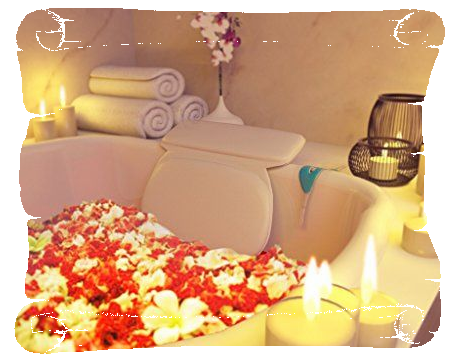 Make sure that it is made of a high-quality waterproof material.
See that the bath pillow is not large or small enough – just the right size for your head.
Check if it can be securely attached to the rim of the bathtub. Most bath pillows have suction cups for that purpose.
The design of the pillow should be ergonomic. Make sure that it can contour the shape of your head and neck.
Top Three Best Bath Pillows
This is one of the best bath pillows available on the market today. It has an extra-large body for an excellent head and neck support. This model is the most comfortable bath pillow available today. It features the thickest padding you can find to offer an amazingly relaxing bathing experience. Soft fibers the pillow is made of only contribute to that effect.
The design of the Bonnieu Luxury Bath Pillow from Blue Coast Collection includes four extremely efficient suction cups to offer a perfect grip and make sure that the pillow stays in place during use. The pillowcase is made of 3D Technology polyester mesh for superior hygiene. Air and moisture flow naturally without creating any odors or causing the development of mold and mildew.
Check out this link to purchase the bath pillow on Amazon
---
This model comes with seven suction cups to create the most reliable fixation. You can take a bath without worrying that it will come off when you are not expecting it. The suctions cup can be removed for easy cleaning. To clean the pillow, simply wipe it with a damp soft cloth. The pillow is airtight to prevent water from getting trapped inside.
The Non-Slip Bath Pillow from Gorilla Grip has a universal design that will fit any bathtub. It is rather large; its dimensions are 14,5 x 11 inches. The orthopedic two-panel shape of the pillow is meant to offer the utmost comfort and help reduce neck pain and stiffness. It is large enough to support your shoulders, not just the head and neck.
Check out this link to purchase the bath pillow on Amazon
---
This model is an excellent choice for those who are looking for a high-quality yet affordable bath pillow. Its front surface is made of soft terry cloth, very pleasant to the touch. The back has four suction cups to adhere the pillow to the bathtub. It comes in a traditional white finish color that will look appropriate in any bathroom.
The Inflatable Bath Pillow from Terry Cloth is much larger than the previous models; its size is 23 x 15 inches. As the name suggests, this model should be inflated in order to be used. When inflated, it becomes soft and takes an ergonomic shape that feels great on the back of the neck.  All in all, it is a great product for the money.