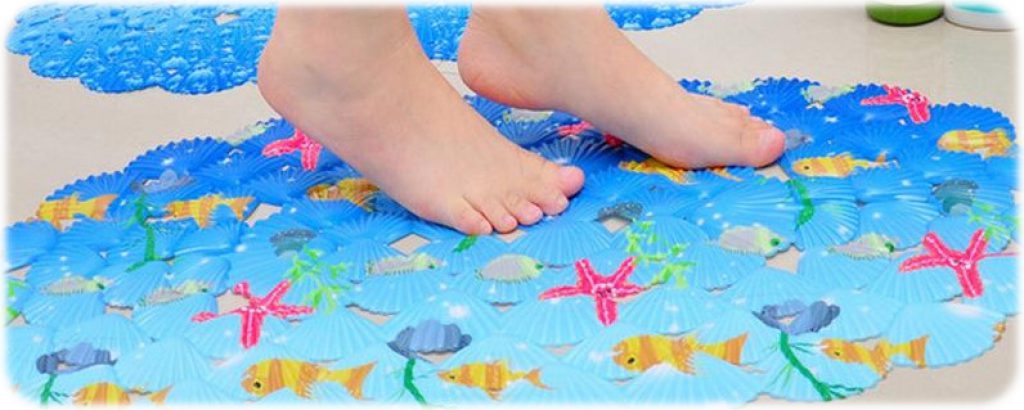 Safety cannot be overestimated when it comes to the bathroom. Slippery wet surfaces like the bathroom floor or the bottom of the shower or bathtub can be quite dangerous if you are not careful enough.
To avoid any tragic accidents, you should make everything possible to improve safety in the bathroom. To make it easier for elderly and disabled people to get in and out of the bathtub, you can install one of the best walk-in bathtub. To ensure that you do not fall when you get out of the bathtub and step on the floor, you can use a bath mat. To prevent falls when you ones step into the bathtub or shower, you might consider purchasing one of the best non-slip bath and shower mats.
What Is a Non-Slip Bath Mat?  
Unlike bath mats put on the bathroom floor, non-slip or safety bath mats are applied directly to the bathtub or shower bottom. Their main purpose is to make bathing safe by making the tub bottom surface non-slip and, consequently, preventing falls when you get in or out of the tub. That is especially important if there are elderly people in your family. Making your bathroom safe for use can help them stay active and in good health longer.
MedlinePlus has more tips on senior bathroom safety, if you are interested.
Advantages of Non-Slip Bath Mats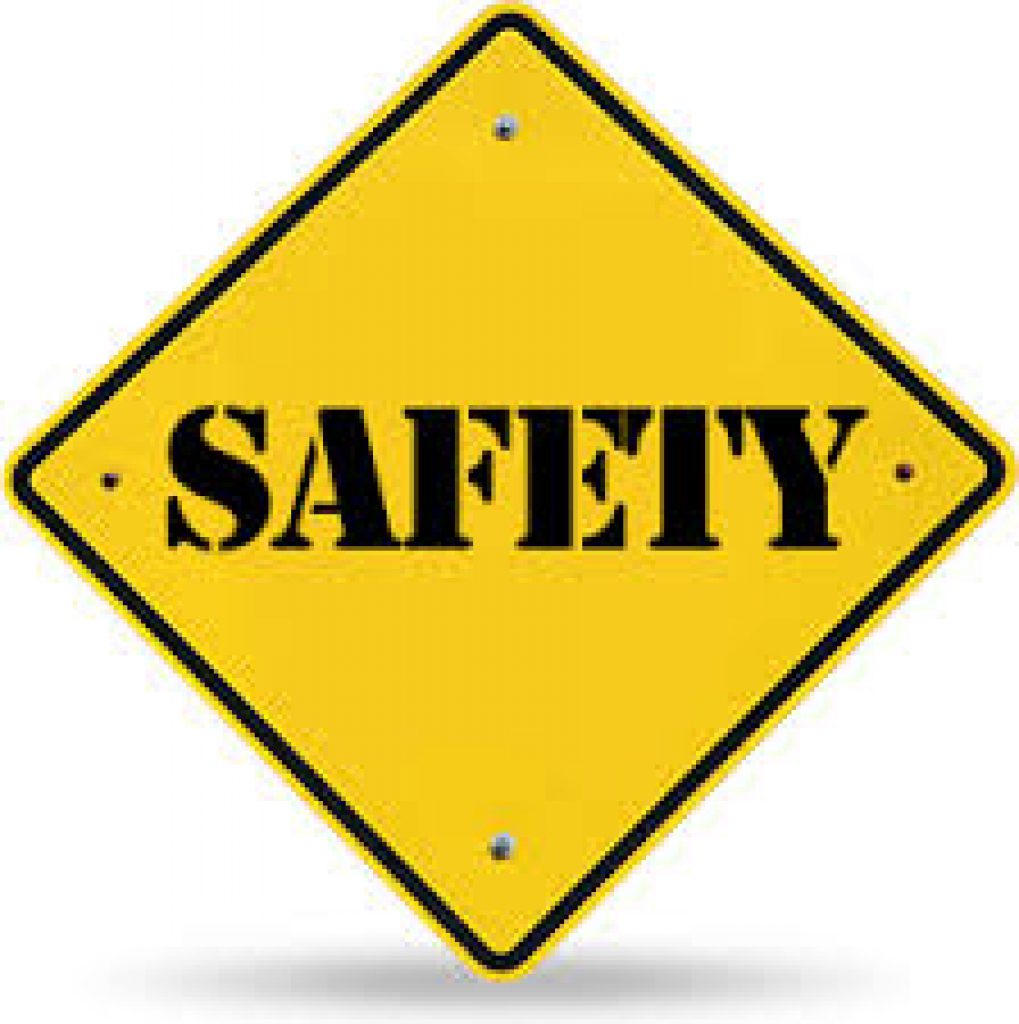 Safety. The main advantage of non-slip bath and shower mats is that they can make your bathroom a safer place. They are attached to the bottom of the tub with the help of suction cups or an adhesive material for utmost security. With such a mat, the probability of a fall is reduced to a minimum.
---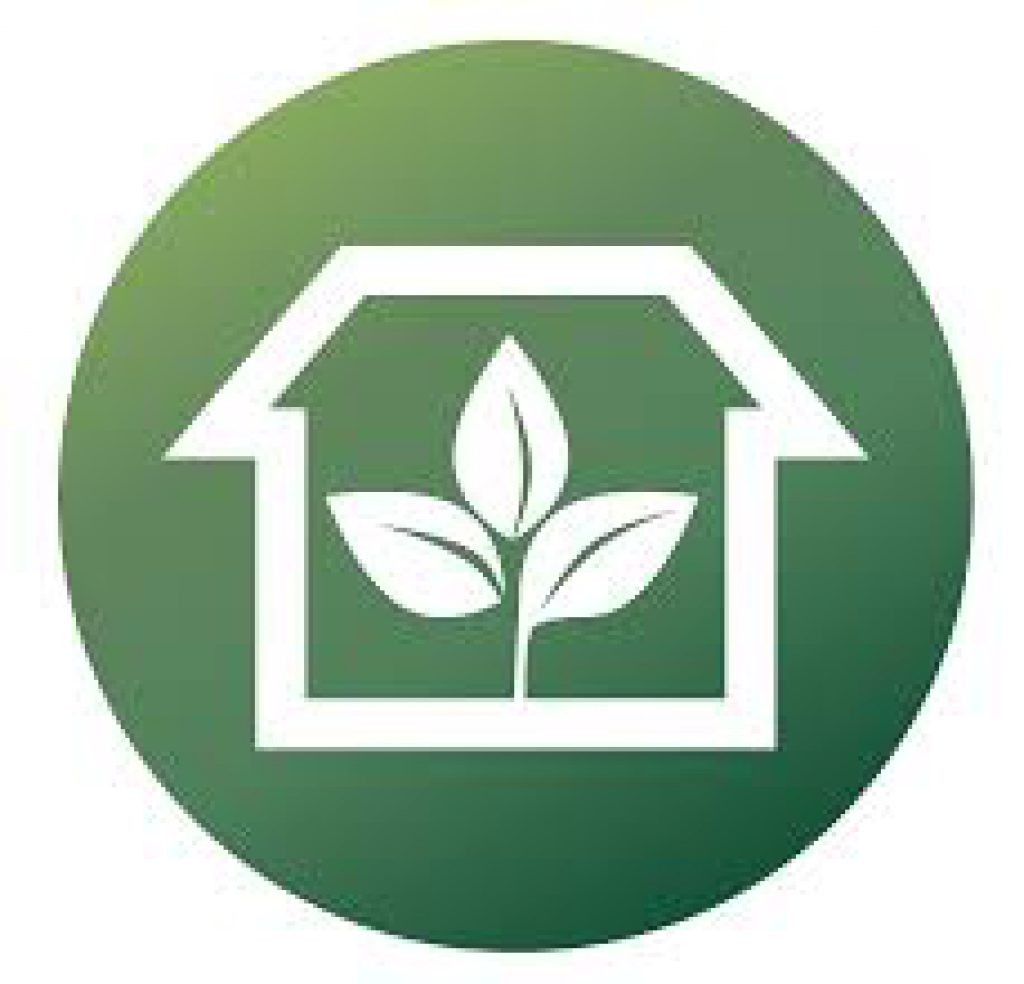 Comfort. Most non-slip mats have an ergonomic texture nice to the touch and can gently massage your lower body. They are also soft and comfortable to sit on. Such mats will support your body, help you to relax fully, and even somewhat ease back and leg pain.
---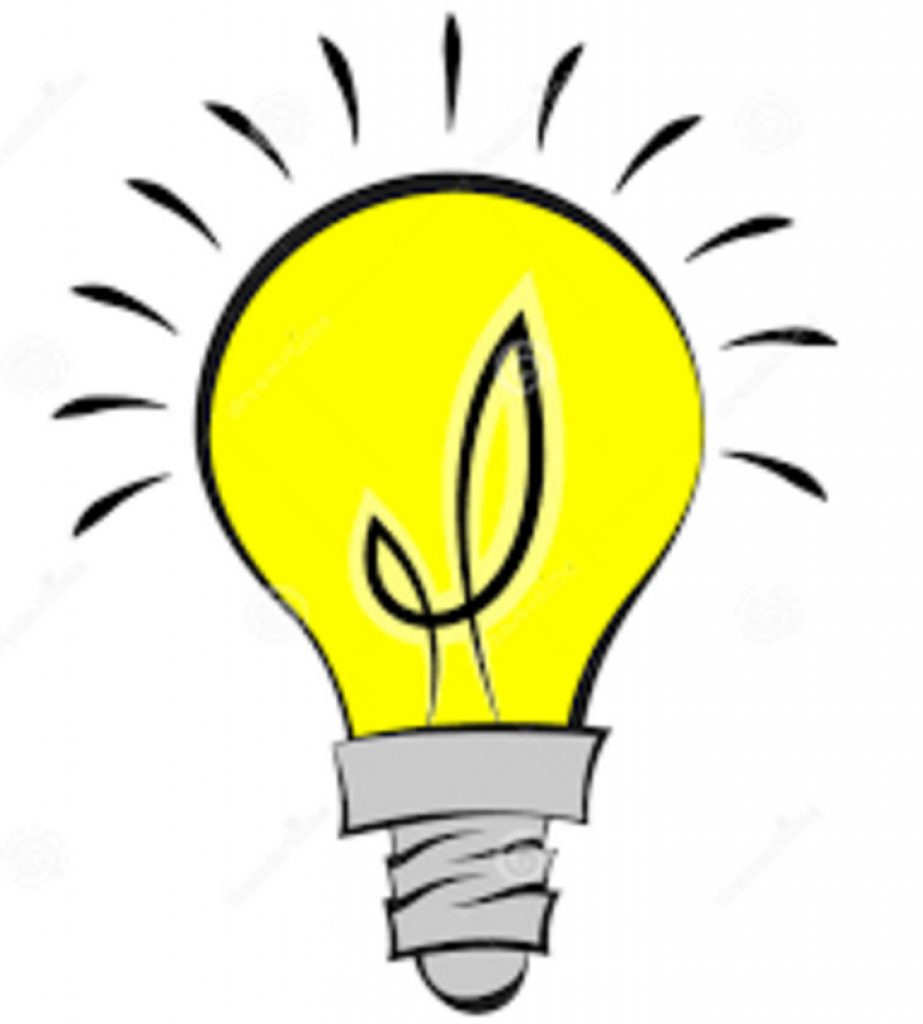 Design. Modern safety mats come in different shapes and colors to refresh the design of any bathroom. There are no-color transparent mats for those who want to keep it simple. Monochrome mats range in colors from light and neutral to bright and vibrant. There are also multicolor striped mats and mats with prints for those who want to add an interesting accent to their bathroom.
Types of Non-Slip Mats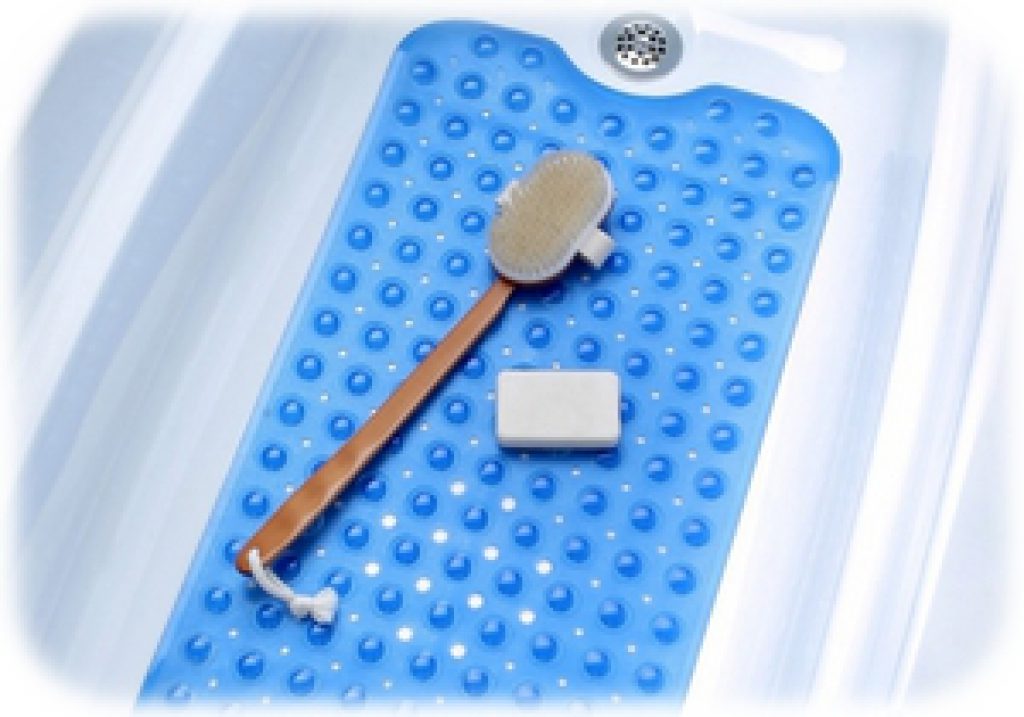 Bath mats are secured to the bottom of the bathtub. They usually have an elongated shape and cover most of the bottom surface.
Shower mats are attached to the surface of the shower base. Most of them have a square shape. However, there are also round shower mats.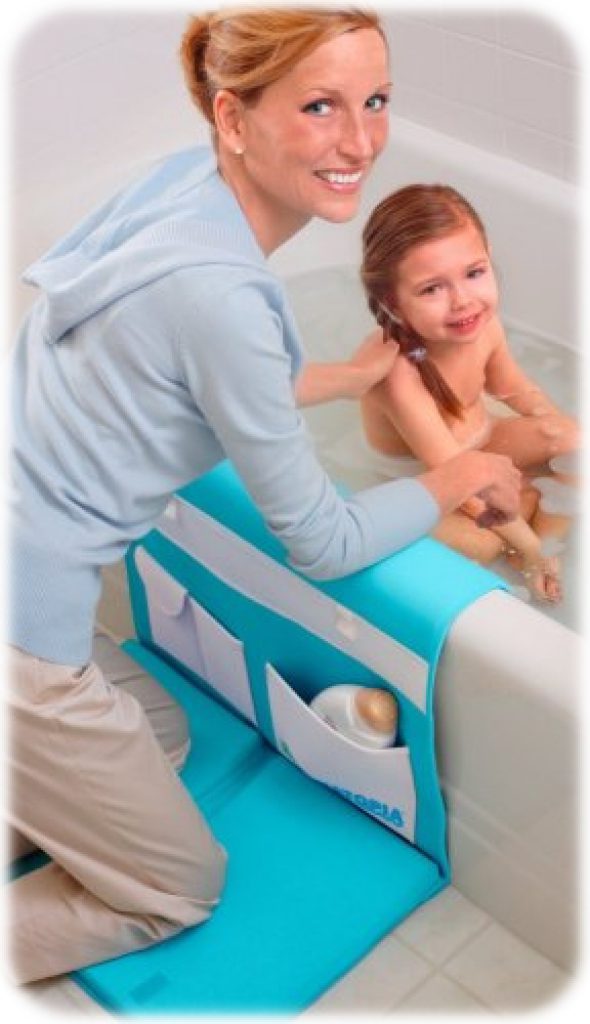 Baby bath mats are designed for kids specifically. They can make the bath time safer, as well as more comfortable and entertaining. They usually come in bright colors and interesting shapes to attract the child's attention. Some baby bath mats come with a built-in seat to support the child in an upright position and help to build a healthy posture.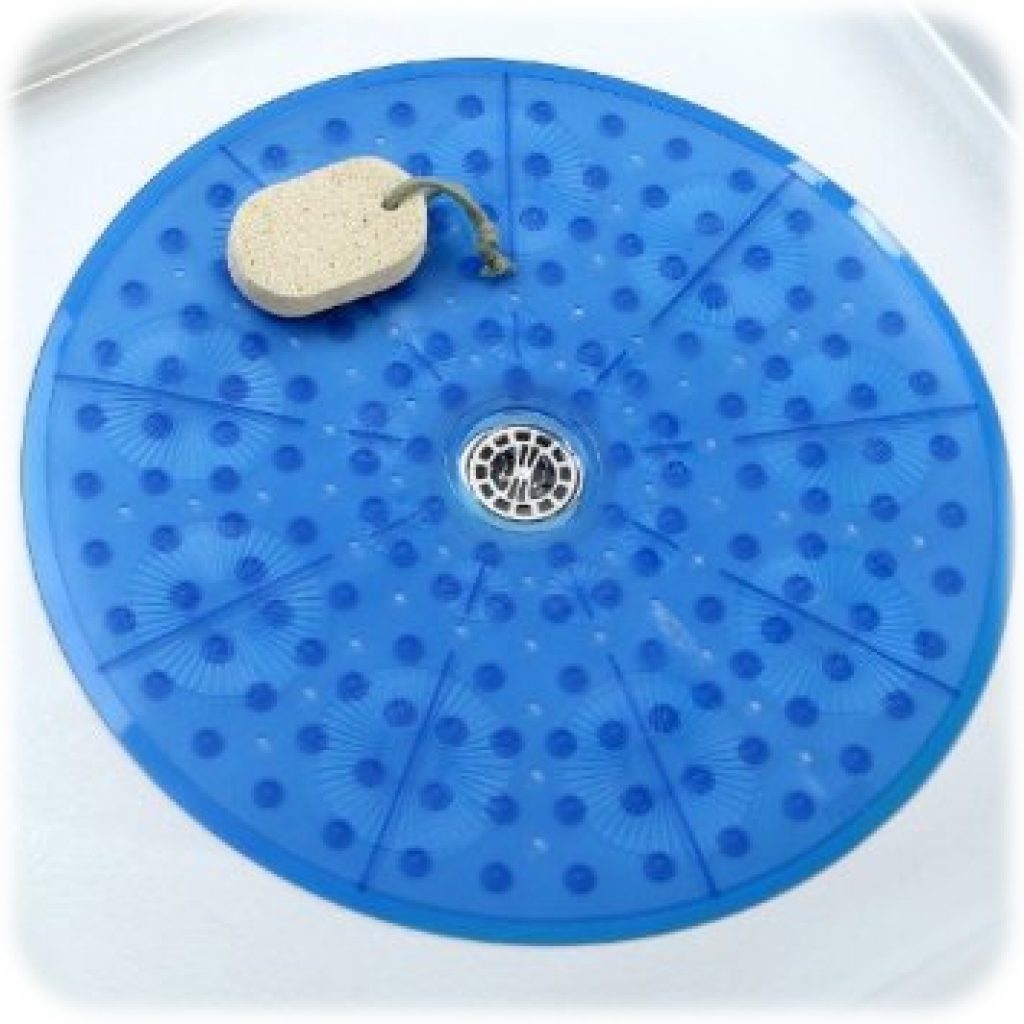 To make bathing easy both for you and for your child, you might consider baby proofing your bathroom. A baby bath tub will make sure that your child is safe and comfortable. Bath toys can entertain kids and help them to form cognitive, emotional and social skills during different stages of development—infant, baby, and toddler. Kids showerheads will make showering more enjoyable thanks to the reduced water flow and an interesting design.
A Guide to Choosing the Best Non-Slip Bath Mat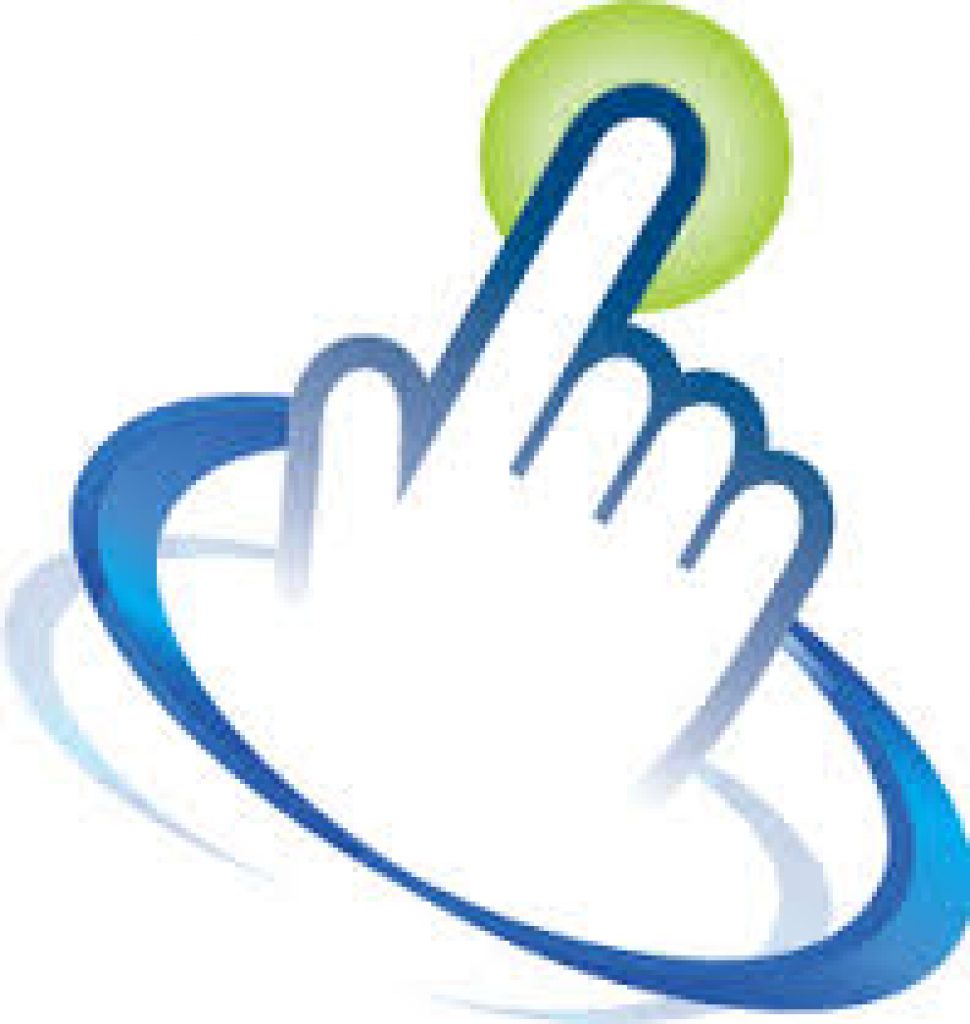 Use. Where are you planning to use the mat? If you want to use it in a bathtub, you should choose a safety bath mat. If you want to make your shower safe, you might consider purchasing a non-slip shower mat. If you have children and want to make bathing safe and comfortable for them, a baby bath mat is just the thing for you.
---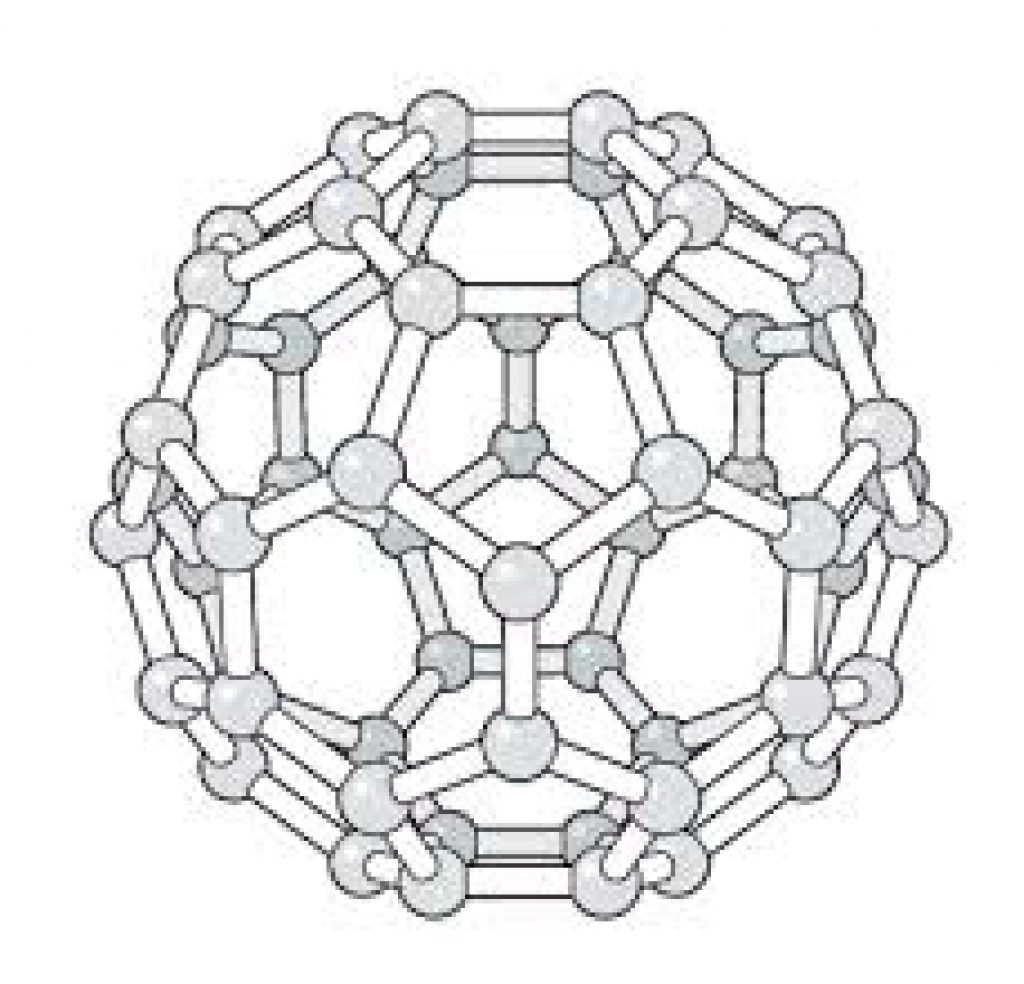 Material. Make sure that the mat you choose is made of safe materials only. Some mats are made from PVC containing harmful phthalates that can cause different health problems. You can find more information about their dangerous effects on the CDC web page.  Mats made of natural rubber are the best choice for any bathroom. Mats made of BPA-free vinyl will also be a nice option.
---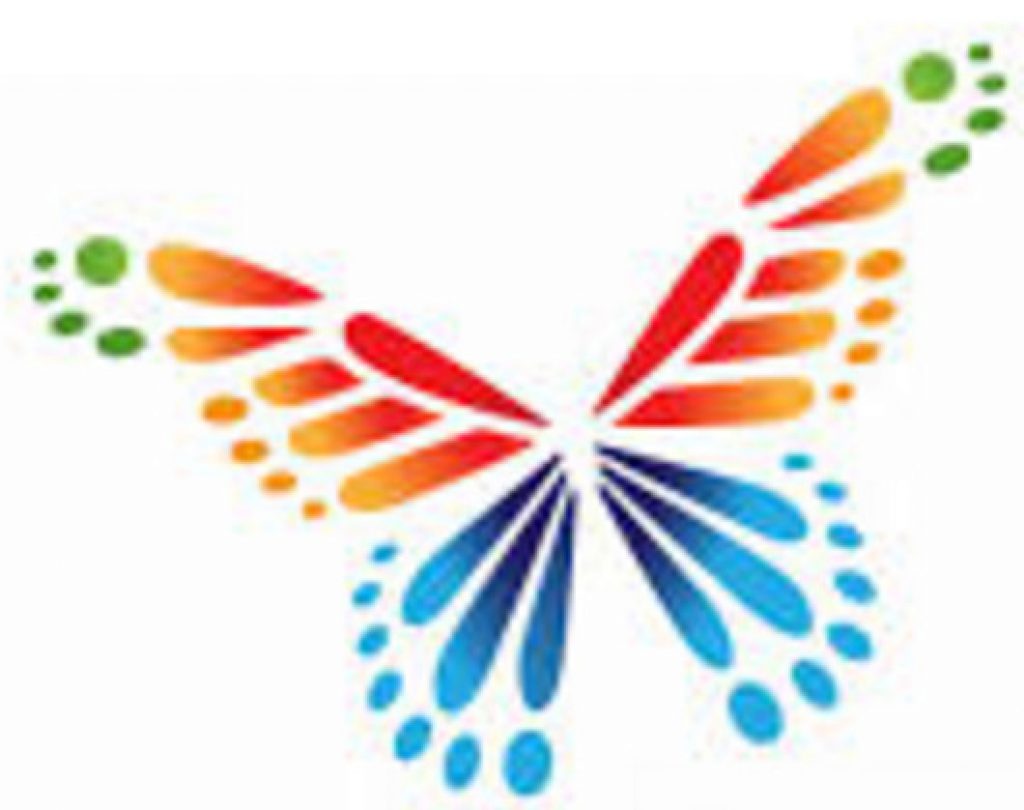 Design. The most traditional shapes are rectangle for bath mats and square for shower mats. Although the shapes available today go far beyond that. There are oval bath mats and round shower mats. Baby mats come in different novelty shapes, such as stars, flowers, and animals. The choice of colors is also wide for all types of non-slip mats.
Top Three Best Non-Slip Bath Mats
This mat looks classic and will be a nice match for any bathroom. Its neutral color will look great in any décor. This mat is made of safe materials, so it can be used by highly allergic individuals. It also offers easy cleaning as it is machine-washable. The mat is antibacterial and prevents the growth of mold and mildew.
This mat from Epica can offer the highest level of safety. Its bottom surface comes with more than a hundred suction cups for stability and secure attachment to the bathtub. Its top surface is textured for comfortable sitting. The mat is made of anti-slip soap-resistant rubber that will ensure that you do not fall when you get in or out of the tub. This mat will serve you for many years due to the high durability of the material.
Check Out Product's Price on Amazon
---
This 16"x39" mat comes in several colors including white, blue, pink, green, and colorless so that everyone can find a match for their bathroom.  It is made of high-quality vinyl containing no BPA. This material can be used by anyone as it has no harmful phthalates and is non-allergenic. The mat is extra-large to cover most of the bathtub surface and eliminate slippery areas.
This anti-slip mat from Simple Deluxe is also anti-bacterial to prevent the development of pathogenic bacteria and germs. It is also easy to clean—just put it into the washing machine. If you want some extra disinfection, you can use bleach without worrying that it will damage the mat. Please note that this mat attaches only to flat-surface bathtubs. If you have a textured tub, it will be best to find a mat suitable for that specific surface.
Check Out Product's Price on Amazon
---
This mat will be a great choice for people who care about their health. It is made from 100% natural rubber and contains no PVC, phthalates, cadmium, lead, or other harmful elements. It also contains no latex so it should be a nice choice for hyper-allergic individuals. The mat is produced according to the REACH restrictions and standards to protect the environment from toxic chemicals. You can learn more about REACH and its policies on Wikipedia.
This bathtub mat from FeschDesign comes with the unique GripTight technology to offer perfect attachment to the tub. It has hundreds of small but efficient suction cups on its bottom for extra safety. Another advantage of this mat is that it is pleasing to the eye. Its white color looks clean and crisp and its top surface is ornate with an intricate geometric pattern. Apart from looking great, such surface is very comfortable and ergonomic.
Check Out Product's Price on Amazon
---
Top Three Best Shower Mats
This 21"x21" mat will be a great choice for any shower. Its square shape will fit standard showers perfectly. Its colorless transparent design will look good in any bathroom and will not attract too much attention. The mat is made from high-quality vinyl. It has a slight plastic smell at first that goes away after a few days of use. To eliminate the smell quicker, just wash the mat in a washing machine.
This mat from SlipX Solutions will turn your shower into a safe place. Just secure it to the shower base with the help of suction cups. It will hold great even to such slippery surfaces as fiberglass and tiles. It stays firmly attached to textured surfaces as well. This mat will not interrupt the drainage as it comes with a hole in the center for the water to flow through.
Check Out Product's Price on Amazon
---
This mat will be a nice option for those who do not like strict lines and sharp edges. It has a round shape and comes with a round drainage hole in the middle. The upper surface of the mat is decorated with ornate circles, and the bottom surface comes with numerous round suction cups.  Circles all over!
The diameter of this mat from SlipX Solutions is 23", enough to cover most of the shower floor. This mat can offer easy maintenance. To keep it clean and prevent the growth of mold, just hang it to dry after each use. If some mold and dirt do appear, just wash it in a washing machine—the durable vinyl of this mat can easily withstand that.
Check Out Product's Price on Amazon
---
This mat is soft and squishy to offer extra comfort for the tired feet. It comes with a textured surface that looks stylish and feels nice to the soles of the feet. There is a 6" round hole right in the middle of the mat for water drainage. The size of the mat is 22"x22", larger than most mats of this type.
This shower mat from Vive comes with 116 suction cups for a firm grip with the shower floor. It is made of a latex-free rubber containing an anti-microbial component. That will come in handy, as showers are a ripe area for germs and other pathogenic microorganisms. Thanks to the choice of material, this mat is safe for use and has no chemical odor whatsoever.
Check Out Product's Price on Amazon
---
Top Three Best Baby Bath Mats
This mat will entertain your child and offer the necessary safety during bathing. It comes with a textured upper surface that has colorful prints with sea creatures on it. This mat will help your child to learn the names of such water dwellers as fish, starfish, and turtle. Your child is sure to like it.
The size of this mat from Tippitoes allows fitting it into standard adult-sized bathtubs. The mat is secured to the bottom of the tub with the help of stable suction feet. You can use it as soon as your child is able to sit upright, approximately at the age of 6 months. This mat offers easy storage, as it can be rolled up and put virtually anywhere. Make sure to dry it thoroughly before rolling ше up to prevent the mold growth.
Check Out Product's Price on Amazon
---
This colorful mat will make bathing safe, entertaining, and educational at the same time. It comes with a non-slip surface and steadfast suction cups to prevent the child from slipping. The contrasting bright colors on the white surface of the mat will attract the child's attention. In addition, they look quite stylish and fun.
This mat from Munchkin has an educational potential for those parents who know how to use it. Its bright multicolor dots will be a great aid in teaching a child to distinguish colors. The colors of the mat include pink, orange, blue, red, violet, and green. This mat does not contain any latex or BPA, so you won't have to worry about the safety of your child.
Check Out Product's Price on Amazon
---
Turn your bathtub into a crocodile-infested river with this mat! It comes in the bright green color and is crocodile-shaped. The fun and unusual look of this mat will offer many entertaining moments to the kid. It will become your child's favorite.
This mat from Ikea is light and portable. Its weight is 1.3 pounds and its size is 36.6"x13.4". The mat is not very thick, just 0.4". However, it is very soft and can protect your child's soft skin from the hard bathtub surface. The mat has multiple suction cups and a non-slip top surface for utmost safety and comfort. Please note that this mat is not anti-bacterial and mold-free, so you will have to clean it regularly to keep it safe for the child.
Check Out Product's Price on Amazon
---
How to Clean Mold off a Non-Slip Mat
Most non-slip mats tend to mold with use if you don't dry them each time after you've taken a bath or shower. The worst mold stains usually appear on the bottom of the mat, specifically around the suction cups. Of course, you can toss the mat in the washing machine, add some laundry detergent, and be done with it. However, there are eco-friendly ways to eliminate mold without any toxic chemicals. Here are four safe and simple ways to clean the non-slip mat for those who care about their health and the environment.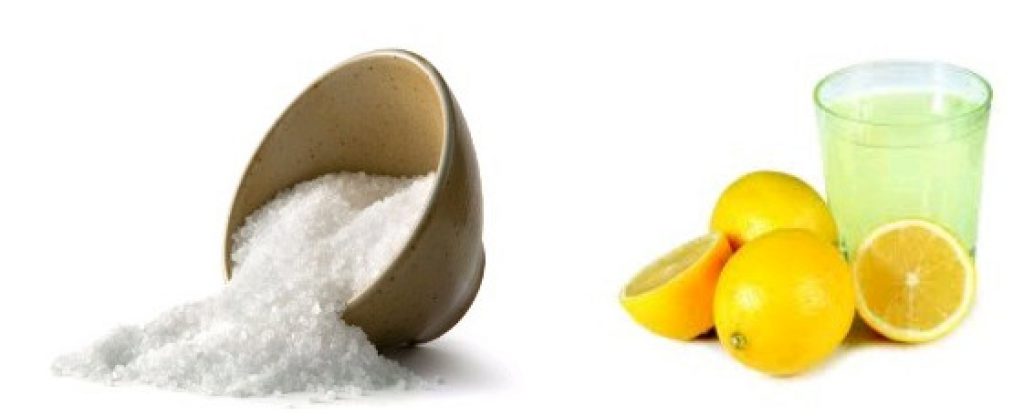 Lemon juice and salt. Squeeze the juice out of one medium-sized lemon into a cup and add a tablespoonful of salt. Take a soft cloth and rub the mixture over the entire surface of the mat, paying special attention to the mold stains. Rub thoroughly, if needed, and rinse the mat in cold water. Place the mat outside to dry in the sun.
---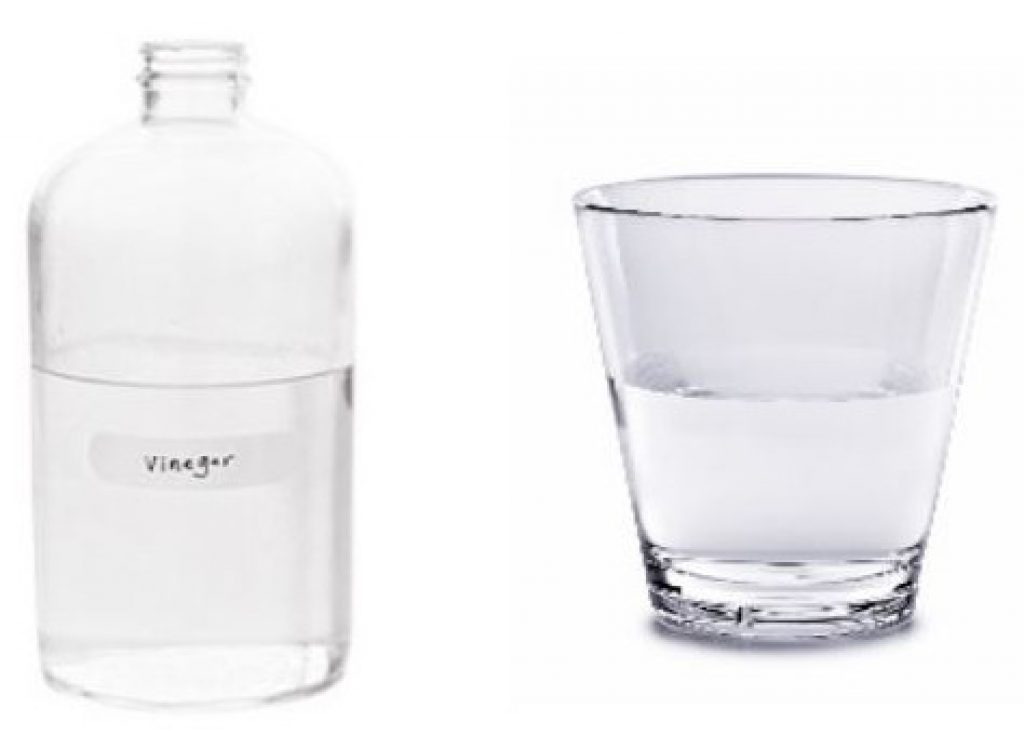 Vinegar and water. A 50/50 white vinegar and water solution works wonders when it comes to cleaning. It can make all the surfaces in your house clean, fresh, and shiny. It is also quite effective in fighting mold and mildew. Just rub it into the mat with a cloth, leave it for an hour, wash it off, and dry the mat thoroughly. Please note that if the mold stains are especially hard you might have to use undiluted vinegar.
---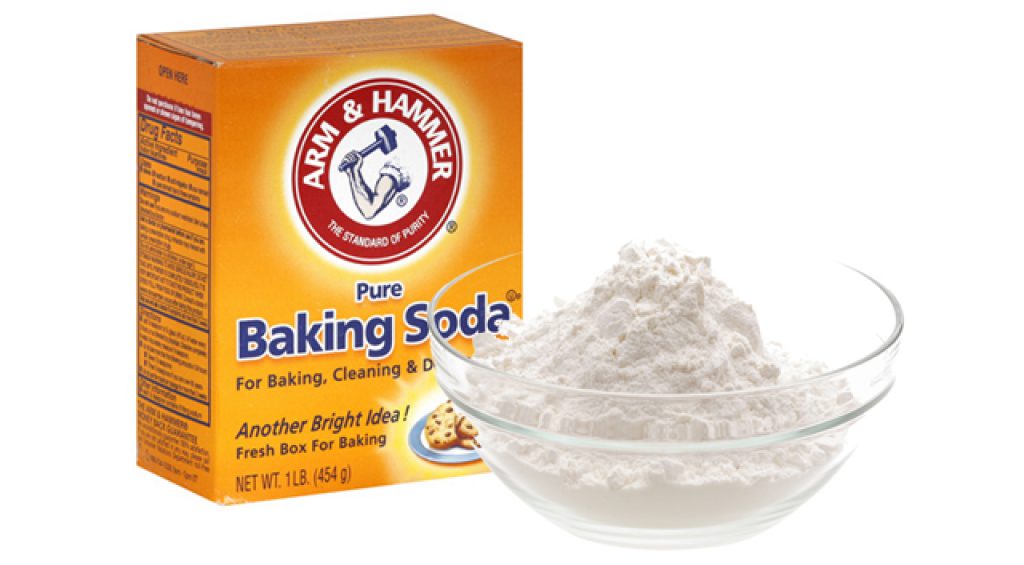 Baking soda. Everyone has this mineral powder in the household. Most people only use it for cooking and have no idea about its other uses. Baking soda is a multi-purpose, non-toxic, and cheap cleaner that can help you clean the entire house! To clean the mold off a safety bath mat, make a soda paste by mixing three parts of soda and one part of water. Scrub the mat with this paste, wash it in cold water, and leave it to dry. This paste can be used on all the usual kinds of kitchen and bathroom dirt.
---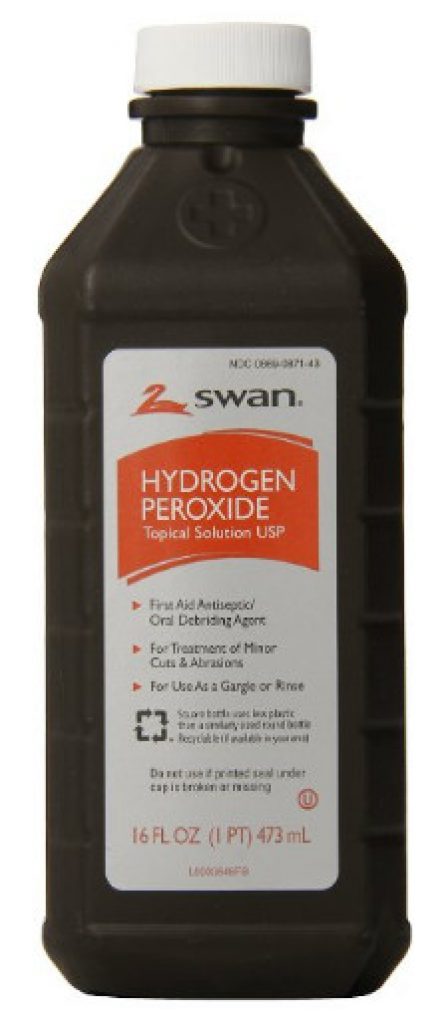 Hydrogen peroxide. This colorless liquid is known as a powerful oxidizer. It can kill all kinds of mold even on porous surfaces. Standard 3% hydrogen peroxide solution proves quite effective for cleaning bath mats. Just apply it to the moldy places and leave it to do the job. Wait ten to fifteen minutes, scrub the mat so that all the mold comes off, and wipe the surface with a wet cloth.  You can find hydrogen peroxide in any pharmacy or purchase it on Amazon.
---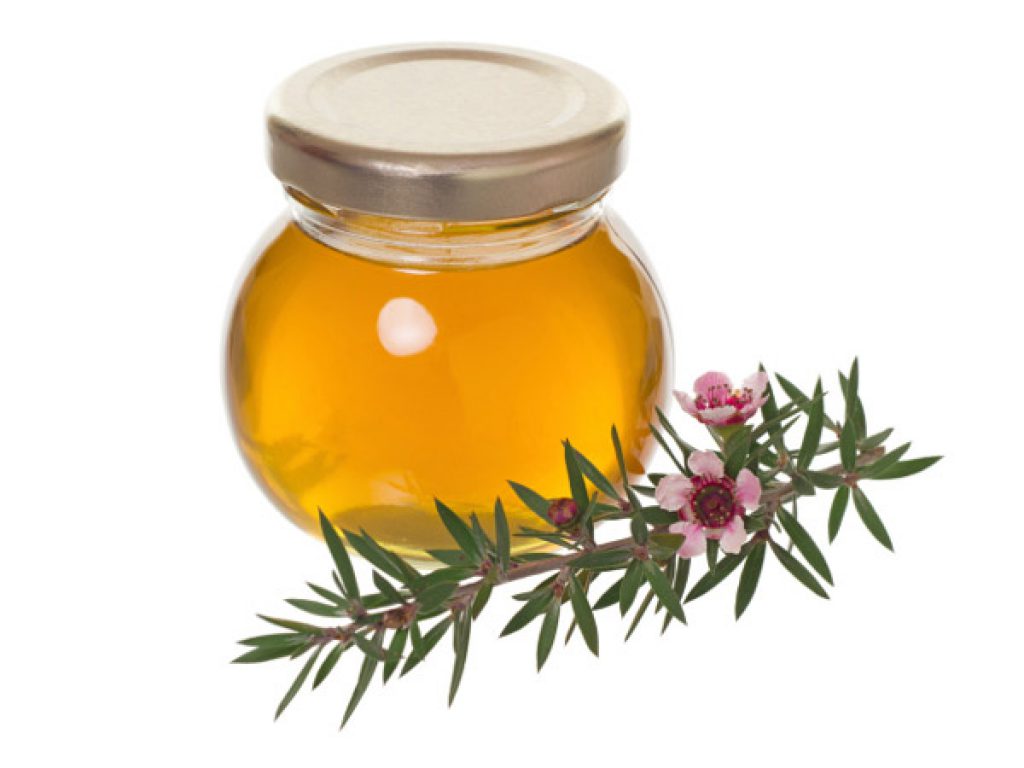 Tea tree oil. This essential oil is known for its antibacterial, antimicrobial, antiseptic, and antiviral properties. Apart from that, tea tree oil is a great fungicide and can prove very helpful against mold and mildew. It kills mold but is not very effective in removing the mold stains. It would be best to use it after you have cleaned the mat using one of the abovementioned ways. Finishing the cleaning with a tea tree oil solution will prevent the growth of mold in the first place and disinfect the mat. To make the mixture, add a teaspoonful of tea tree oil to one cup of water and stir thoroughly. Wipe the mat with a cloth soaked in this solution.
You can learn more about health benefits and household uses of this essential oil on the Keeper of the Home website, if you are interested.