Have you ever had a shower with the showerhead too high or too low? Then you know how uncomfortable that is. Either the water flowing out of the showerhead slows down before reaching your body, or you have to crane your neck to wash the head and face. Either way is equally irritating.
A good shower arm might be the solution you need.
What Is a Shower Arm?
A shower arm is a pipe that secures the showerhead to the wall or the ceiling of the shower. It connects to the water supply and allows adjusting the height of the showerhead.
Types of Shower Arms
Standard shower arms have a simplistic design. They have the shape of a straight pipe with a slight downward bent at the end.


---

S-shaped shower arms, as the name suggests, resemble the letter S. Shower arms of this design look rather unusual thanks to the curve. In addition, they are very comfortable to use in any shower.


---

Adjustable shower arms rotate in different directions, giving you the opportunity to position it in a way that works best. It would be great for showers used by several people of different height.


---

Ceiling-mounted shower arms are attached to the ceiling, as the name implies. They come in handy if the ceiling in your bathroom is too high for you, making the showerhead easy to adjust.
How to Find Best Shower Arm
There are some points you should keep in mind when choosing a shower arm.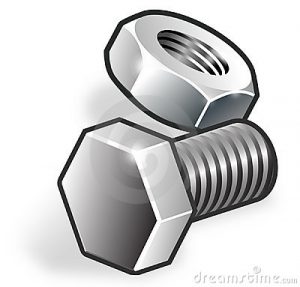 Material. Shower arms are usually made from metal, particularly brass. Although there are models of stainless steel and plastic as well. While plastic is very light, brass and stainless steel can serve you for much longer. These alloys are durable and do not rust as they contain no iron. That makes them great materials for any bathroom hardware. You can find out more about stainless steel on the International Stainless Steel Forum.
---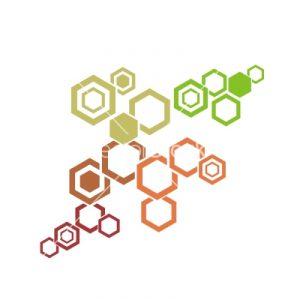 Shape/type. Have a look at all the types of shower arms before choosing the one suitable for your needs. It is also important that the shower arm matches the size of your shower. Now, if it is too small, consider choosing a ceiling-mounted shower arm as it does not take up too much space. Adjustable shower arms are just as good for a limited space. Other types will be a good choice if you are a lucky owner of a large shower.
Besides, some types of showerheads need specific types of shower arms. Rain showerheads, for one, work best with standard or ceiling-mounted shower arms. If you have never tried a rain shower, check out our Top Rated Rain Shower Heads.
---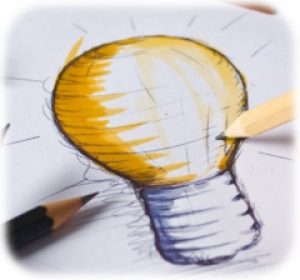 Style/design. Make sure that the style of the shower arm matches the design of your bathroom. Standard and ceiling-mounted shower arms will be a great choice if your bathroom has a classic design. S-shaped and adjustable shower arms would fit a bathroom with a modern or high-tech design perfectly.
---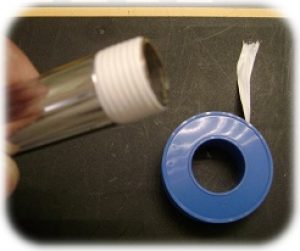 Finish. Make sure that the finish of the shower arm matches that of other bathroom hardware and, most importantly, the showerhead. There are such types of finish as chrome, brushed and polished nickel, bronze, and copper.
---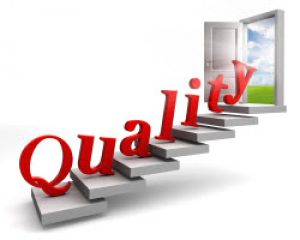 Quality. Last but not least, choose the brand with good reputation. That would help you to find a high-quality product.
Please make sure that the shower arm matches your showerhead. Otherwise, you will not be able to connect them.
Top Five Best Shower Arms Reviews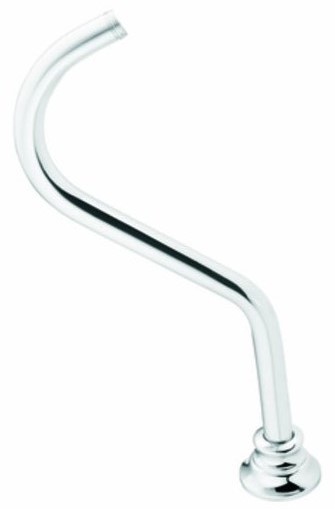 This deluxe S-shaped shower arm would add a special charm to your shower. The Moen S113NL is made of brass and comes in a number of finish variations that could match the bathroom of any design. In addition, it comes with a flange matching the shower arm.
The Moen S113NL would elevate the showerhead more than 7 inches. Besides, it is easy to install.
This shower arm does not position the showerhead horizontally but at 40 degrees. Now, if you have a small shower, that may not be convenient as you will have to stand too close to the wall. However, this shower arm would be a great choice for a larger shower.
The Moen S113NL might seem expensive at first. However, once you have used this excellent quality shower arm, you would not trade it for anything.
Click here to check current price and comments on Amazon
---

This 16-inch long standard shower arm would be a great choice for a bathroom with a classic design. Besides, it can match the bathroom hardware perfectly as it has different finish options. Those include chrome, stainless, and two variants of bronze.
The Delta Shower Arm would give extra 16 inches to the showerhead's length. Additionally, it would position the showerhead perpendicular to the floor. The latter is possible thanks to the downward curve at the tip.
This shower arm would not be able to elevate the showerhead. In fact, it would bring it down a few inches. However, this model is just what you need if you want to move the showerhead further from the wall.
This shower arm has rather a sturdy construction so it would be enough to hold heavier-than-usual showerheads.
Click here to check current price and comments on Amazon
---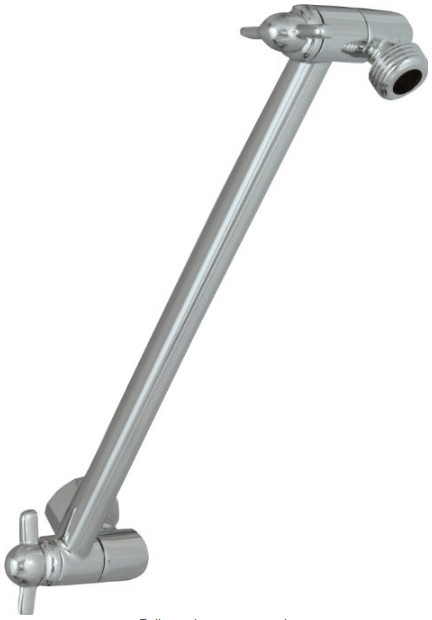 This adjustable shower arm is made of brass and comes with a chrome finish. It would move the showerhead 8 inches away from the wall, as well as adjust the height and angle. In fact, this shower arm would make moving the showerhead up and down up to 18 inches possible. That makes it a good a choice if the shower is used by both tall and short people.
The Delta Adjustable Shower Arm is easy to install and use. In addition, it comes with a Teflon tape so you would not have to buy one separately.
                      Click here to check current price and comments on Amazon
---
This ceiling-mounted shower arm would be a great option if the showerhead is positioned too high for your liking. The Danze Shower Arm is 6 inches long. It is made of brass and comes in six variants of finish.
This shower arm has a high-quality construction that would serve you for a long time. Besides, it is cheaper than other showerheads.
With the Danze Shower Arm, you get excellent quality for a low price. It will be the best option for a small shower stall.
                          Click here to check current price and comments on Amazon
---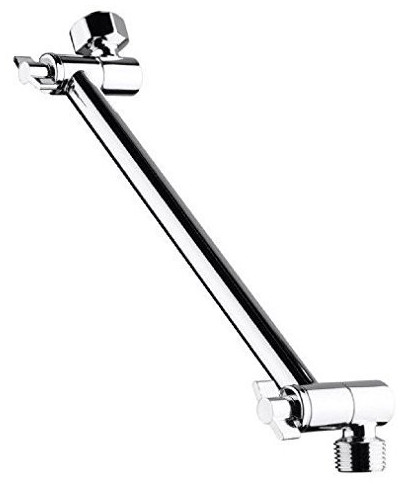 This adjustable shower arm provides a 9.5-inch extension and has an 18-inch vertical range. It is made of brass and has just one variant of finish, chrome.
You will not need any tools to install the ShowerMaxx Adjustable Shower Arm. Just tighten it by hand and it will be held in place. Besides, it comes with a free Teflon tape, which is a nice extra.
The only weak point of this shower arm is its diameter, which is slightly too narrow. That results in a weaker water flow. Nothing dramatic, though.
Overall, it is a perfect product for the price.
Click here to check current price and comments on Amazon
---
In Addition
If you want to make showering even more comfortable, check out this Avalon Organics Bath & Shower Gel. Its natural formula includes plant extracts and high-quality oils. Besides, it contains no synthetic perfumes or dyes, which makes it suitable for everyone. The vitamins it contains would nourish even extra-dry skin. In addition, the relaxing lavender fragrance would help you calm down in the evening.