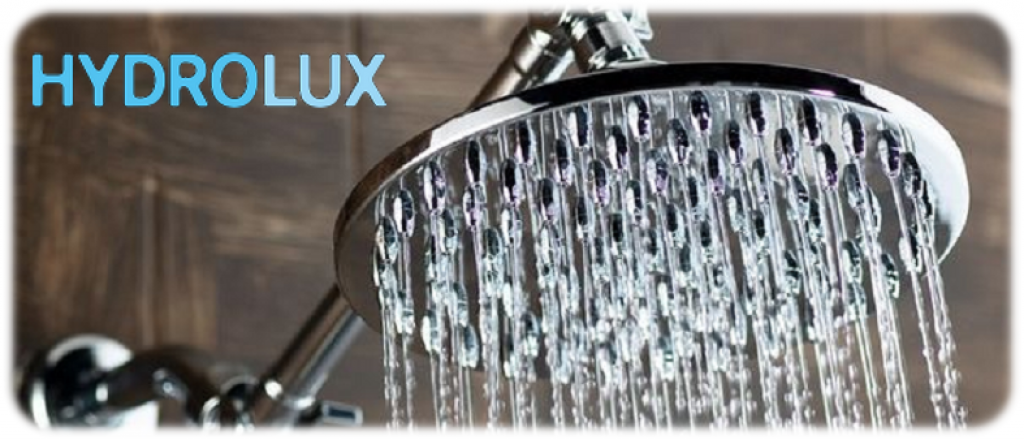 Among the independent brands in the bath and shower industry, a few small brands are backed by larger companies. Hydroluxe and HotelSpa are some of them. Backed by Interlink Products International, these two brands produce showerheads with unique functions and a stylish design.
For more than two decades, Interlink Products has been developing innovative shower technologies. They have been manufacturing products for different shower brands and retailers in the US. The company can boast a large number of US patents on different products for bath and shower. Their technologies are based on advanced engineering and their products come with a sophisticated design.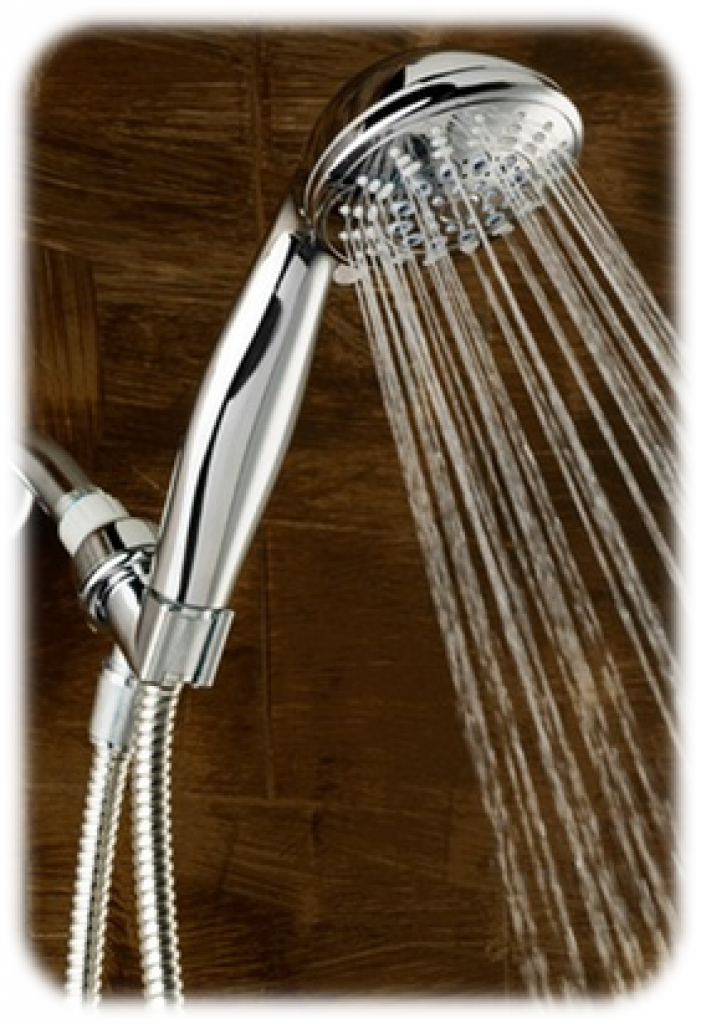 Apart from Hydroluxe and HotelSpa, the structure of Interlink Products includes such brands as Aquagenix, Razor, DreamSpa, PowerSpa, AquaPalm, Luminex, AquaSpa, Fusion, and Laguna. Their output contains many products in such categories as showers and systems, therapeutic showers, bathroom accessories, personal care, and specials. Showers and systems include fixed-mount showers, fixed mount rainfall showers, adjustable rainfall showers, handheld showers, combination showers, rainfall combination showers, shower slide bars, LED showers, hydrotherapy showers, convenience shower systems, and designer showers. Among bathroom accessories produced by Interlink Products are shower arms, shower hoses, Bluetooth shower speakers, towel bars and bar rings, shower filters, shower brackets, and shower chairs. Personal care products include bath sponges and brushes.
Showerheads from Hydroluxe and HotelSpa come with an incredible number of full and combined spray patterns—up to 42. Their lines of produce include standard showerheads, rain showerheads, handheld showerheads, and showerhead/handheld shower combos. All the products come with a limited lifetime warranty and the Gold-standard customer support, both provided by Interlink Products.
Apart from the immense number of spray settings, showerheads from Hydroluxe and HoteSpa come with many handy features. They come with a three-zone click lever dial to enhance the comfort of use and rub-clean nozzles to minimize the time and effort spent on cleaning the showerhead. All handheld showerheads are complemented with long and flexible hoses and angle-adjustable overhead brackets. All the Hydroluxe and DreamSpa showerheads are easy to install and come with Teflon tape, which is a nice extra.
Top Three Best Shower Heads from Hydroluxe
This luxury model is a combination of two showerheads—a hand shower and a fixed high-power shower head. Both components come with five full spray settings including Power Rain, Massage, Stay-Warm Mist, Water-Saving Economy Rain, and Pause. The total number of spray settings and their combinations is 24. This unit will be a great option for those who are looking for a multifunction showerhead/handheld shower combo.
With this model, you can use each water supply mode separately or both at the same time. Both showering components come with four-inch large chrome faceplates with rub-clean jets. The unit comes with an angle-adjustable bracket to secure the showerhead and store the handheld shower when it is not in use.
Check the price for this shower head on Amazon
---
This showerhead will become a great choice for any shower thanks to its elegant design and flawless performance. It comes with a sturdy design and durable construction to make sure that it will serve you for many years. It comes with an extra-large six-inch faceplate to offer the perfect coverage. The faceplate comes with rub-clean jets that are guaranteed to never clog.
This model comes with an adjustable brass joint for the most comfortable positioning of the showerhead. This model is designed to offer the highest efficiency even in homes with insufficient water flow. The showerhead can be installed in just a few moments and without any tools. It will fit all standard shower arms.
Check the price for this shower head on Amazon
---
This is another great showerhead/handheld shower combo from Hydroluxe. This unit can offer more spray settings than the other showerheads from this brand. It comes with a total number of thirty water patterns, full and combined. Other features of this model are a patented on/off pause switch and a five-foot flexible stainless steel hose.
This model comes with a three-way rain showerhead for easy adjusting to find the perfect angle for the most comfortable showering experience. This unit looks stylish and chic and can complement a bathroom of any décor. Its construction includes a diverter with an anti-swivel lock nut for easy tightening. The set includes plumber's tape for the ease of installation.
Check the price for this shower head on Amazon
---
Top Three Best Shower Heads from HotelSpa
This rain showerhead is one of the most stylish models you can find. It is one of the largest showerheads available on the market today. The size of most rainfall showerheads is no more than eight inches. This model comes with a square ten-inch faceplate, offering a better coverage than standard rain showerheads.
The Giant showerhead will be a nice choice for those who like elegant designs with sleek lines. It comes with an ultra-thin profile that will add a hint of sophistication to your bathroom decor. This model comes with a high-polish chrome finish that makes the showerhead even more refined.
Check the price for this shower head on Amazon
---
This unique model is designed to offer the highest level of comfort. It comes with a large nine-inch round faceplate with 109 self-cleaning spray nozzles to create a perfect rainfall. It comes with a special technology—an integrated drencher reservoir—for even flow distribution through all the jets.
The main advantage of the Mobilis showerhead is its high adjustability. It comes with a high four-way—up, down, left, and right—movement range. The showerhead can be adjusted vertically and horizontally. This model has a sturdy construction and comes complemented with a shower arm. It can easily be secured in any desired position thanks to its automatic position-lock design.
Check the price for this shower head on Amazon
---
This handheld showerhead will satisfy even the most demanding customers. It comes with a unique technology—the patented pause switch—to offer the highest flow control and mobility. Apart from the showerhead, the unit includes an angle-adjustable overhead bracket and a five-foot super flexible hose.
This AquaCare handheld showerhead comes with seven full spray settings including Power Rain, Massage, Soft Aeration, Rain/Massage, Rain/Aeration, Water-Saving Economy Rain, and Pause. Apart from its practicality and functionality, this model can offer the advantages of a stylish and ergonomic design.