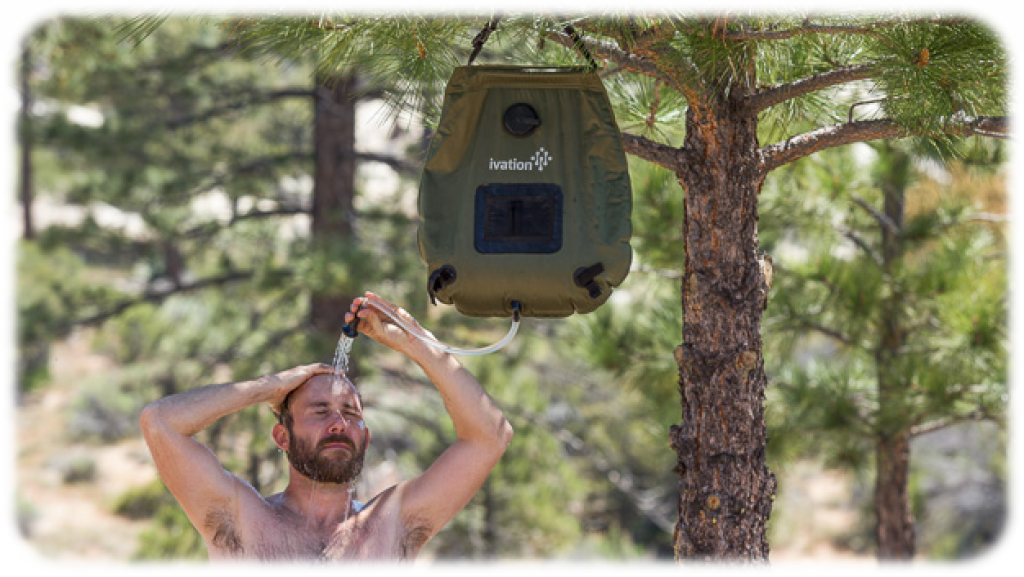 If you have ever tried taking a shower outdoors, then you know what a pleasure it is. That is especially true in summer. Standing under the rays of the blazing sun with caressing drops and a light breeze embracing your body and cooling it down. What can be better on a hot summer day, especially if there are no natural water bodies in the area where you live? Perhaps, a swim in an above ground pool can be equally refreshing.
The best camp showers can make you feel as if you were standing under a natural waterfall. You can hang it on a tree branch and enjoy the most refreshing showering experience in your whole life, being in union with nature and elements.
Most camp showers use the energy of the sun to make the water warm. They are portable, so you can take them with you wherever you go, which makes them a perfect option for hikers and travelers. Portable solar showers are a number one necessity for hikers, travelers, and campsite dwellers. Hopefully, our guide and reviews will help you find the best solar outdoor shower!
Advantages of Best Camp Showers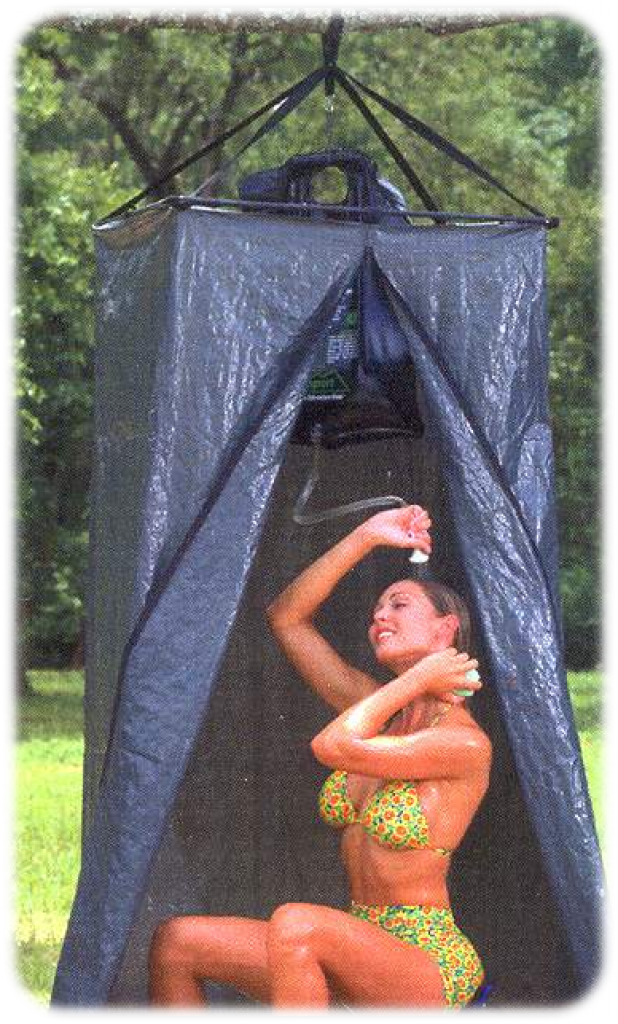 Portability. Solar showers for outdoor use can be taken anywhere thanks to their portable design. Most models are extremely lightweight and weigh about one pound. They can be folded to fit into a backpack.
Energy-efficiency. Camp showers use the energy of the sun to make the water warm. With such a unit, you will not need to spend money on electricity, gas, or other costly energy sources. All you need to do is put the shower bag on a flat surface outside, under the sunlight. In about three hours, you will be able to take a relaxingly warm shower.
Eco-friendliness. Most portable solar showers are made of non-toxic eco-friendly materials. They are a great option for those who care about health and the environment.
Affordability. Camp showers are rather affordable and can fit any budget. There are models that cost less than $10. The price of the most expensive and high-quality units reaches about $30.
Durability. Solar showers are made of strong materials and have a sturdy design. The bag is usually composed of multiple layers of polyester or PVC for long-lasting performance. Most units come with a durable handle for hanging and carrying.
Top Five Best Solar Showers
This is one of the best portable showers available on the market today. It is compact and lightweight. Its water capacity is five gallons – not too little, not too much, just enough to take a shower. It comes with an extra-large filling valve and a convenient showerhead with an ergonomic design, which is very easy to use.
The Summer Shower from Advanced Elements has a modern design and a strong construction. It is composed of four layers to ensure durability and sturdiness. Its design includes straps for sponges and a side pocket where you can store shampoo, soap, and other toiletries.
Follow this link to order this camp shower on Amazon
---
This is another great portable shower. It can supply you with hot water wherever you go, as it uses the energy of the sun to make the water warm. With it, you do not need electricity or gas to take a warm shower. It can hold up to twenty liters if water, which equals more than five gallons.
Made of three layers of durable fabrics – one layer of thick polyester and two layers of sturdy PVC – the Solar Shower from KingCamp is durable enough to endure long trips and outdoor life. To make the water warm, just place the shower on a flat surface under direct sunlight. It comes with a temperature label for the utmost convenience of use.
Follow this link to order this camp shower on Amazon
---
This bulky unit is ideal for large families, as it can hold enough water for multiple showers. Its capacity is ten gallons or forty liters. It is safe for use and environmentally friendly, as it is made of non-toxic PVC that contains no phthalates or other harmful chemical compounds.
This Camp Shower Bag from Zoeson heats water rather quickly. It needs about three hours to make the water as hot as 104,9°F. The unit has a convenient design that is easy to handle. Its construction includes a water reservoir made of sturdy PVC, a hook and rope for hanging, a filling pipe, and a showerhead on a pipe.
Follow this link to order this camp shower on Amazon
---
This portable solar shower is available in two sizes, with the tank capacity of ten and twenty liters. Each one is equally portable and can be folded to put virtually anywhere. It can be placed in a backpack and taken wherever you go. The weight of the unit is just one pound, which makes it a perfect choice for long trips.
The back side of the Outdoor Solar Shower from Autohome is transparent so that you can see how much water is left. It is very convenient, as it makes sure that you do not run out of water in the middle of a shower. Apart from the water container, the design of the unit includes a showerhead on a rope, a hook, and four pockets for shower necessities.
Follow this link to order this camp shower on Amazon
---
This outdoor shower will make showering possible anywhere. Just fill it with water, wait for it to get warm, hang it on a tree branch and – voila! – you can take a restorative shower that will help you feel refreshed and energized. With the five-gallon capacity, it contains enough water for three or four showers.
The Solar Camp Shower from Coghlans is made of non-toxic PVC, safe for health and the environment, lightweight yet durable. This basic solar shower contains a water reservoir, a showerhead on a hose, and a hanging cord. The weight of this model is less than one pound.
Follow this link to order this camp shower on Amazon
DIY Camp Shower
If you often go camping, yet are unable to buy a portable shower – there is a solution for you. Below are two easy projects that will allow you to take a shower wherever you go.
A Bucket Shower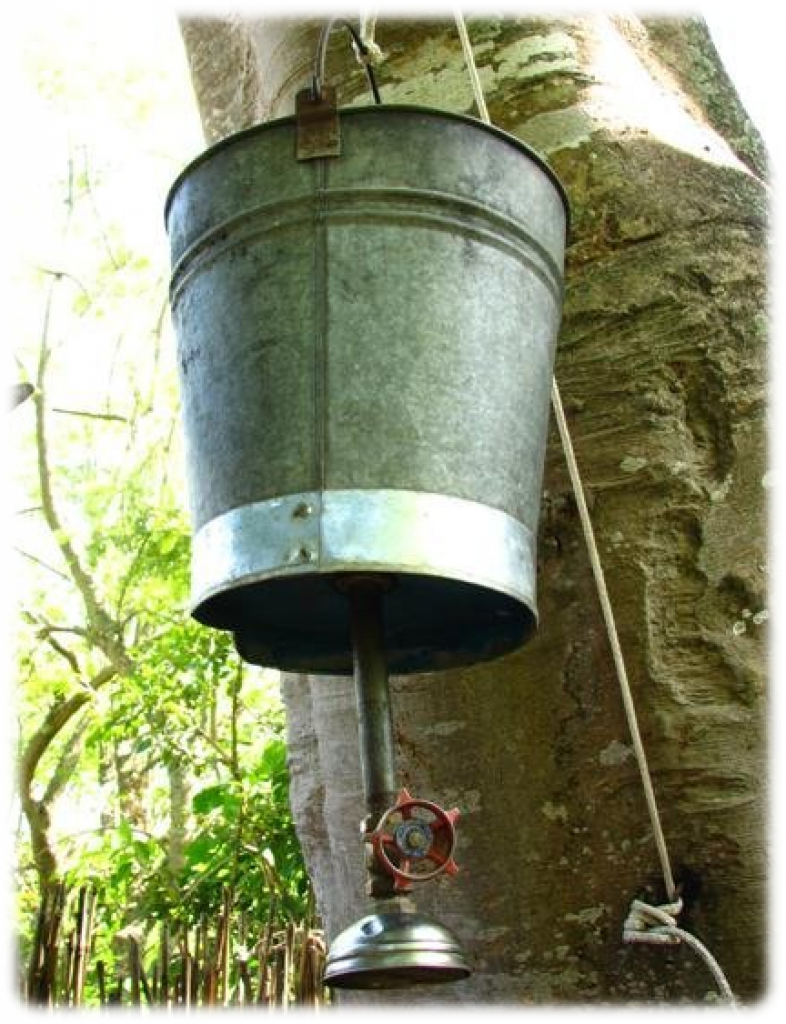 This is the easiest way to have a shower when out in the wild. To make a bucket shower, you will need a large bucket, plastic or metal (a five-gallon bucket will do just fine), a drill, and a plastic disk that will fit the bottom of the bucket.
Use the drill to make holes in the bottom of the bucket – this will be our "showerhead".
Place the disc on the bottom of the bucket. Its purpose is to keep the water inside the bucket when your camp shower is not in use.
Fill the bucket with water and let the sun warm it up a little bit.
When you decide to take a shower, just remove the plastic disc from the bottom of the bucket. The water will flow through the holes.
If you have the time and money, you can attach a showerhead to the bucket.
A Spray Bottle Shower
This is a more "luxurious" option. Such camp shower is easier in transporting and use. It is made of a spray bottle that is usually used in gardening for applying insecticides and fertilizers. Make sure that you use a new spray bottle, as you do not want it to contain any harmful chemicals.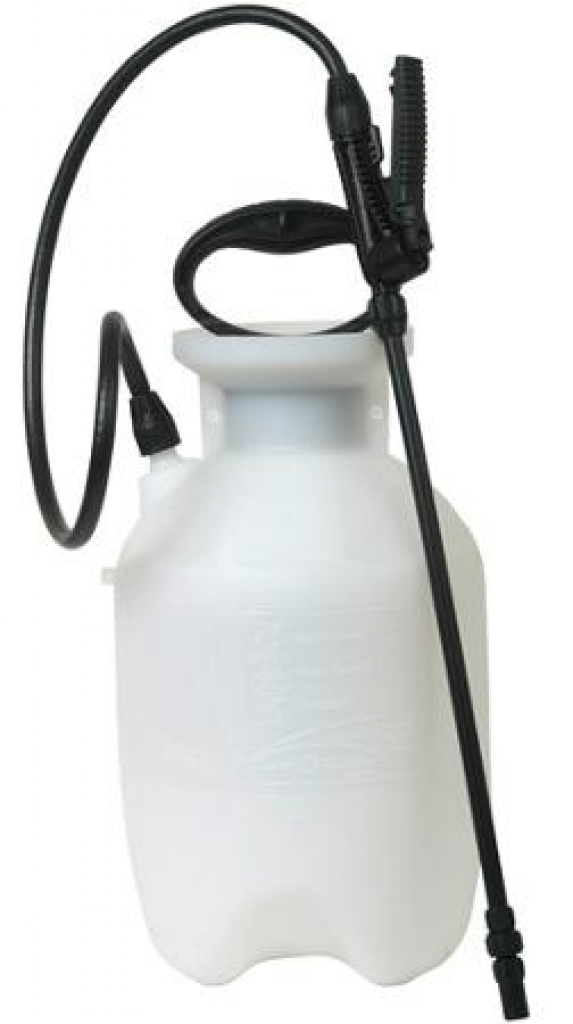 For this project, you will need a garden spray bottle (the larger the better; however, their capacity is usually no more than one gallon), a thin rubber tube (shower hose), a knife, and a durable rubber band.
Cut away the plastic hose attached to the sprayer with the help of a knife. Leave one inch on the bottle and the sprayer.
Attach the tube to both the bottle end and the sprayer end with the help of rubber bands.
Fill the bottle with water and leave it in the sun to become warm.
Hang the bottle from a tree branch.
Pull the spray nozzle and use a rubber band to keep it in that position, so that the water keeps flowing as long as you need.