Culligan is a company that focuses its attention on improving the quality of water in every home. They work to make the water clean and soft so that it meets all the quality standards and is safe to use. Unlike most brands producing water filters, Culligan makes sure that not only your drinking water is purified.
Culligan offers great customer support. If you contact the representatives of the brand, you can test your home water to see if it contains any pollutants. The most common contaminants found in the US homes are lead, arsenic, iron, sulfur, nitrates, nitrites, total coliform bacteria, and E. coli. All of them are harmful to our health and can cause different diseases. The water can also be hardened by dissolved minerals present in its formula. Hard water can ruin your plumbing system damaging even newly installed equipment. It can also influence the condition of your digestive system, as well as your skin and hair.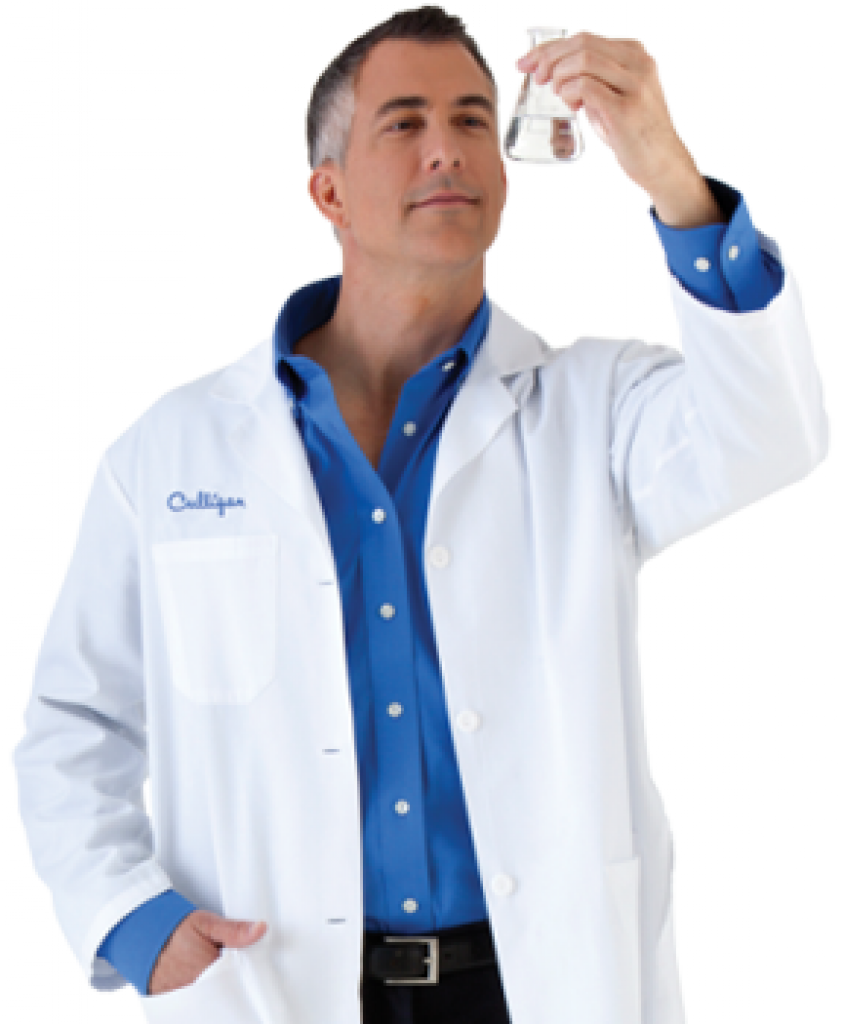 Culligan runs multiple campaigns aiming at improving the water in as many American houses as possible. One of them is the Wanted: Dead or Alive promotion. Thanks to this project, anyone can get up to $500 for their outdated water treatment equipment. You just need to contact the representatives of Culligan. They will then inspect your old equipment and find the most suitable replacement based on your preferences and your plumbing system. Thanks to the Wanted: Dead or Alive program, anyone can get high-efficiency water treatment equipment for free. Apart from purifying the water and making it softer, it will allow you to save up to 20,000 gallons of water and 2.5 tons of salt in ten years.
All showerheads from Culligan come with an integrated water filter to provide a higher quality water for your shower. When it comes to decontaminating water, it is critical to make sure that your drinking water does not contain any impurities. Yet, it is just as important to purify the shower water. Skin is the largest organ of the human body. It has the ability to absorb everything it is exposed to. Through skin, all the impurities from your shower water are transported to all the other organ systems, setting in the liver and kidneys and poisoning the whole body. A filtered showerhead from Culligan can solve this problem for you.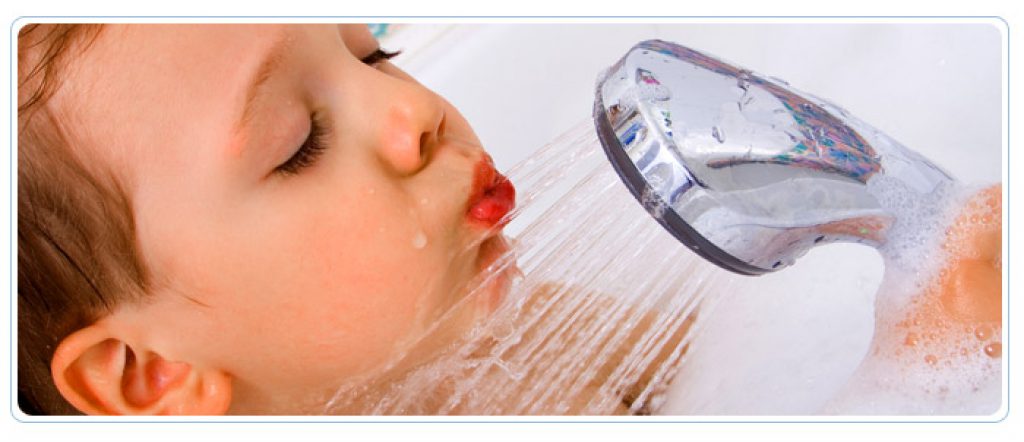 Apart from the showerheads, Culligan make other water-filtrating products. Among them are under sink drinking water filtration systems, whole house and sediment filtration systems, faucet filters, refrigerator filters, specialty filters, and replacement parts for their products. Culligan is considered one of the best when it comes to water filtration.
Top Three Best Culligan Shower Heads
This showerhead will improve the functionality and design of any shower. It comes with five spray patterns—from a full-body spray for the perfect coverage to a vigorous pulse for a soothing massage that will relax your body. The installation is very easy and does not require any tools.
The Wall-Mount showerhead comes with an integrated filter that can help you remove 99% of chlorine from your shower water, as well as other contaminants. That will make the water much milder and, consequently, make your skin and hair much softer and healthier.
Check the price for this product on Amazon
---
This showerhead comes with the same features as the previous model. With it, you can choose out of five water patterns to suit your mood and needs on any given day. This hand held shower comes in two finish colors—brushed nickel and chrome, both equally stylish and chic.
The Level 2 showerhead also comes with a built-in water filtration system. It will help you get rid of water impurities and bad smell. The filter's capacity is 10,000 gallons, meaning it will work for about six months. Make sure to replace the filter after that. All the replacement parts are easily accessible.
Check the price for this product on Amazon
---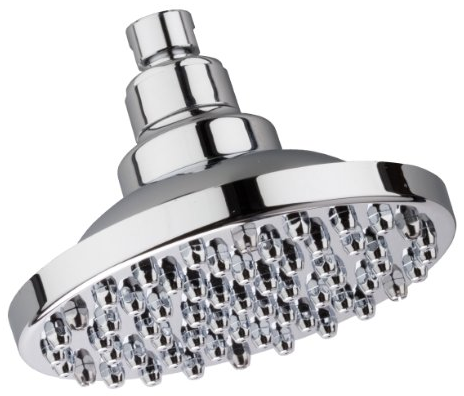 This luxurious showerhead will transform your shower, offering new sensations. It comes with a large-diameter round faceplate with multiple nozzles to offer the perfect rain spray that will help you experience the benefits of a soothing spa-like shower. This unit is pleasing to the eye thanks to its sleek shape and shiny finish.
Like all the models from Culligan, the RainDisc is equipped with an efficient water filter that can reduce the amount of chlorine and remove sulfur odor and scale from the water. Please note that this unit can be installed only on a ½-inch shower arm. A compatible shower arm is sold separately.