A healthy weight is essential for living life to the fullest.  Being overweight increases the risk of many diseases that include diabetes, heart disease, asthma, and many others. Besides, it makes even the basic physical activities challenging. That is why a healthy weight is so important for general physical and mental well-being.
Check out this article on the National Heart, Lung, and Blood Institute website to learn about the dangers of obesity, and factors that contribute to a healthy weight.
A bathroom scale would come in handy for those who need to watch their weight. We have been using mechanical scales to weigh ourselves for decades. However, such scales are not precise enough.
Thanks to the new technologies, we have digital scales today. Those are very accurate and are capable of registering even the slightest weight fluctuations. Look through our reviews to find the most reliable bathroom scales.
Advantages of Digital Scales Compared to Mechanical Ones
Accuracy. Digital scales allow tracking the smallest weight changes. They are very precise and show the same result even if you step on them several times in a row. With mechanical scales, you will probably see a slightly different number each time. That issue gets even worse with time and use.
---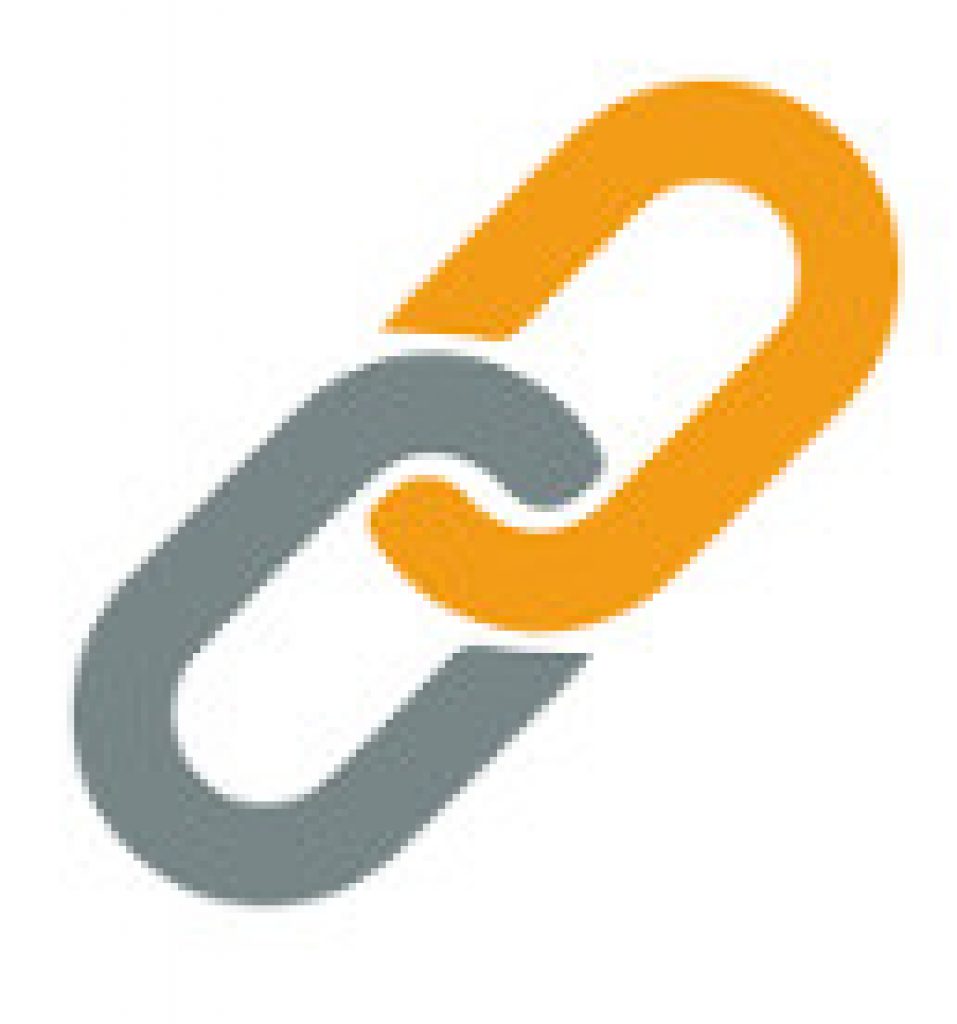 Durability. Most mechanical scales (they are also sometimes referred to as analog scales) work on a spring mechanism that wears with use and can even break. So the more often you step on the scale, the quicker it will become inaccurate. Digital scales are durable and remain accurate, as long as you do not forget to change the batteries.
You can learn more about the properties of mechanical and digital scales on Wikipedia.
---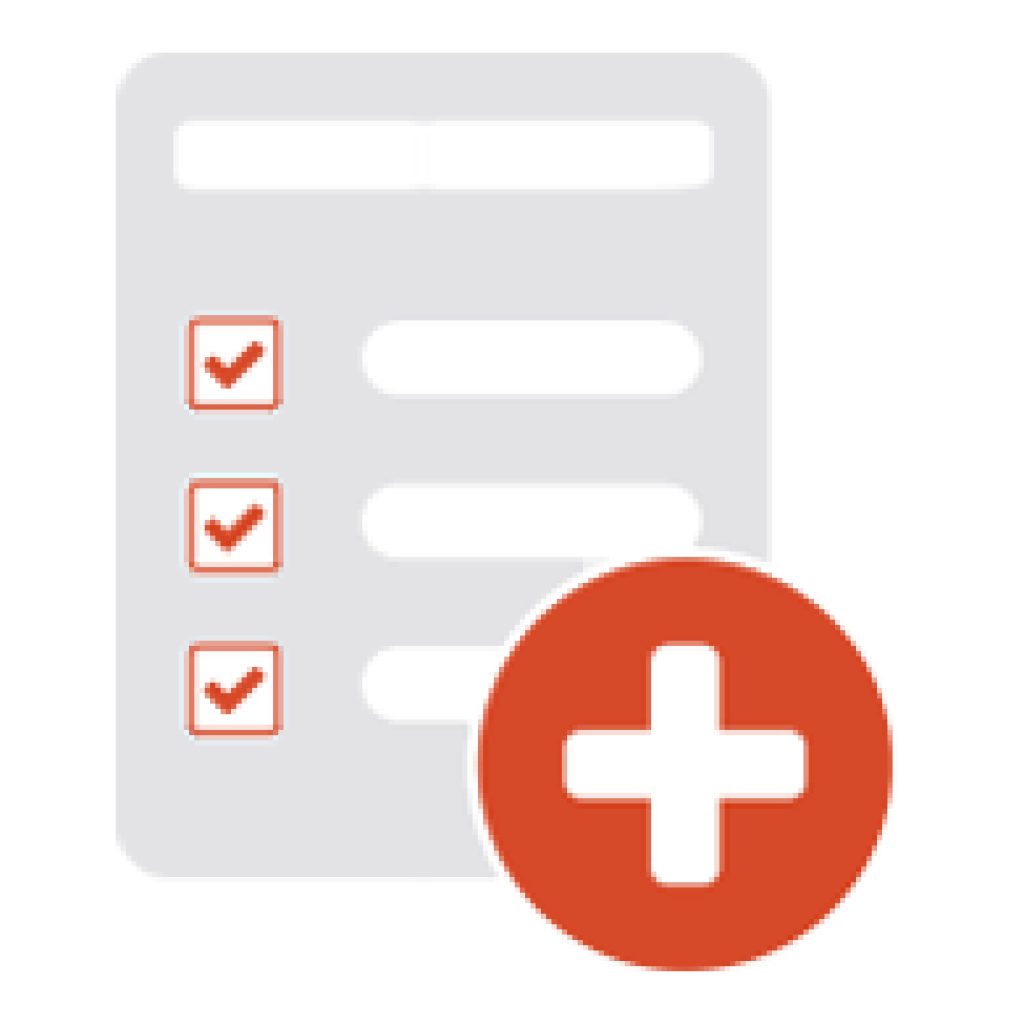 Additional features. The main function of scales is, obviously, to measure the weight. However, the features of modern digital scales go far beyond that. They can measure your body muscle mass, body fat, and water percentage. They will help you to track any weight loss/gain as they can store your weight history. Apart from that, some digital scales can show the temperature of the room.
---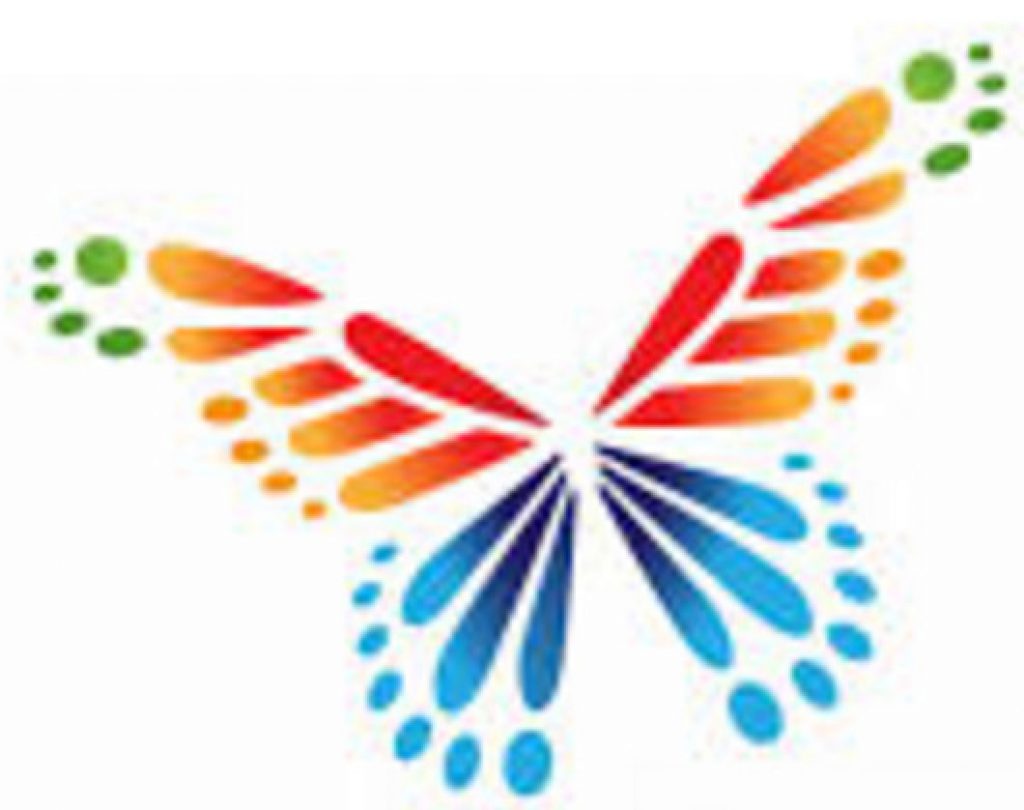 Design. Digital scales generally look more stylish than mechanical ones. They come in a number of colors and design variations and are pleasant to look at. Mechanical scales mostly have that awkward medical look that does not match many bathrooms, especially classic and high-tech ones.
Guide to Choosing Best Bathroom Scale
There are a few points you should keep in mind to choose the best digital scales.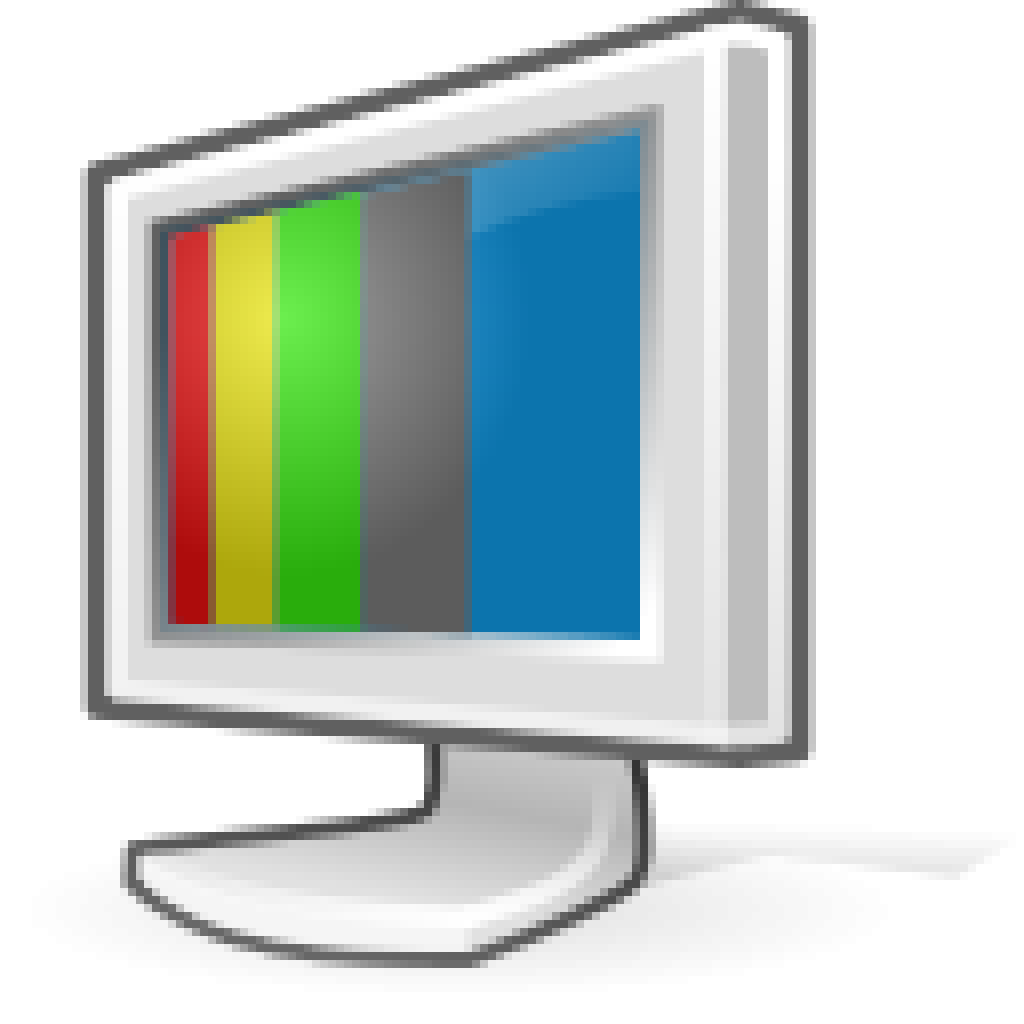 Screen. Most digital bathroom scales come with LCD displays. The size of the screen may vary, so make sure that you pick the scale with the display that is not too small. Otherwise, you will have to squint or bend forward to see the numbers. Besides, some digital scales come with screens with built-in lighting, which makes it possible to use the scales even in a poorly lit room.
---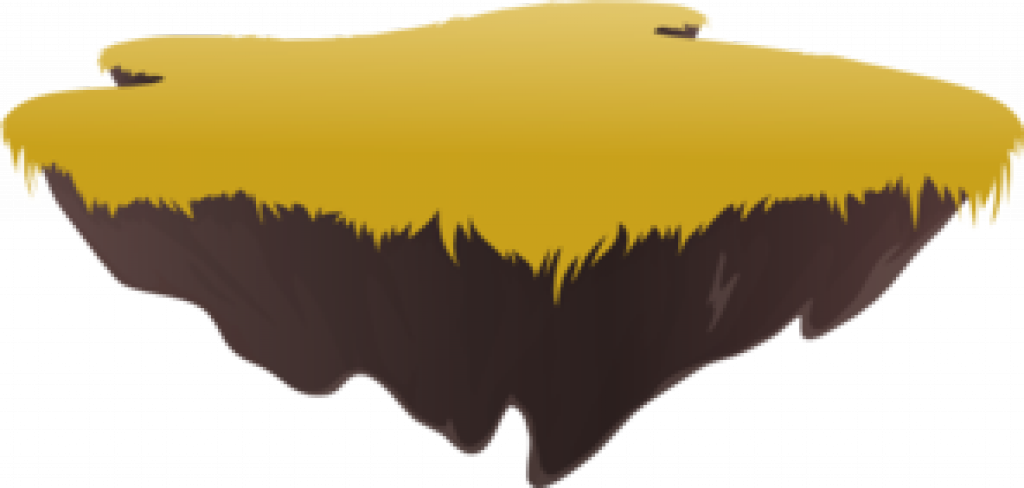 Platform. Make sure that the platform is big enough for your frame. Step on the scales to check if the platform is balanced and sturdy. Choose a digital scale that provides a good support to your body and is comfortable for your feet.
---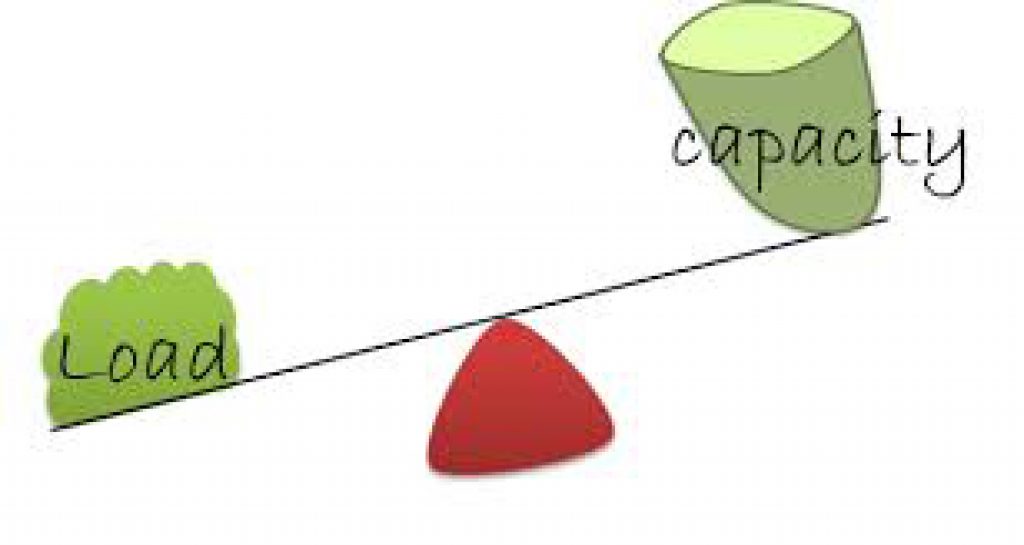 Weight capacity. This will not be an issue if your weight is normal. If you are overweight, make sure that the scale is able to support you. The weight limit is 300 to 400 pounds for most scales. There are also models with higher weight capacity, although they are costlier than the regular ones.
---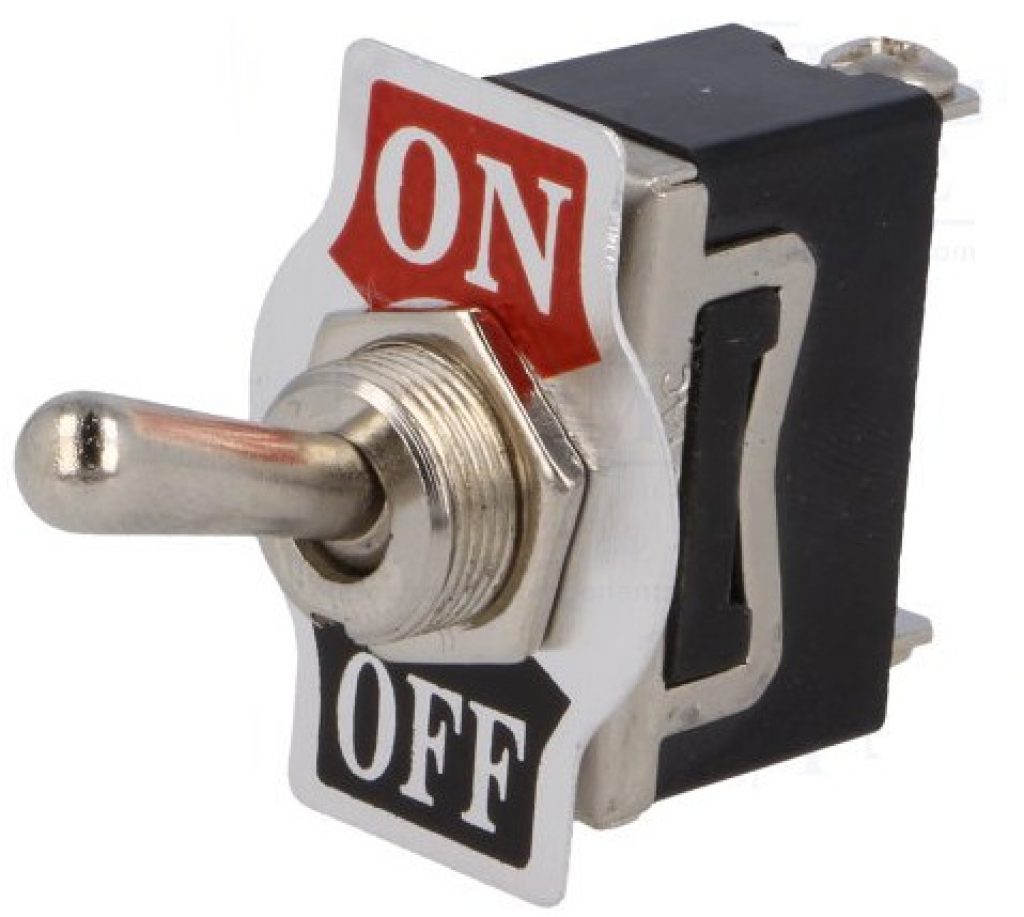 Turning on/off. There are several possible implementations. Some digital units can be started by pressing the on/off button, others turn themselves on when you tap the platform with your foot. There also are digital scales that turn on automatically when you step on them and turn off once you have weighed yourself.
---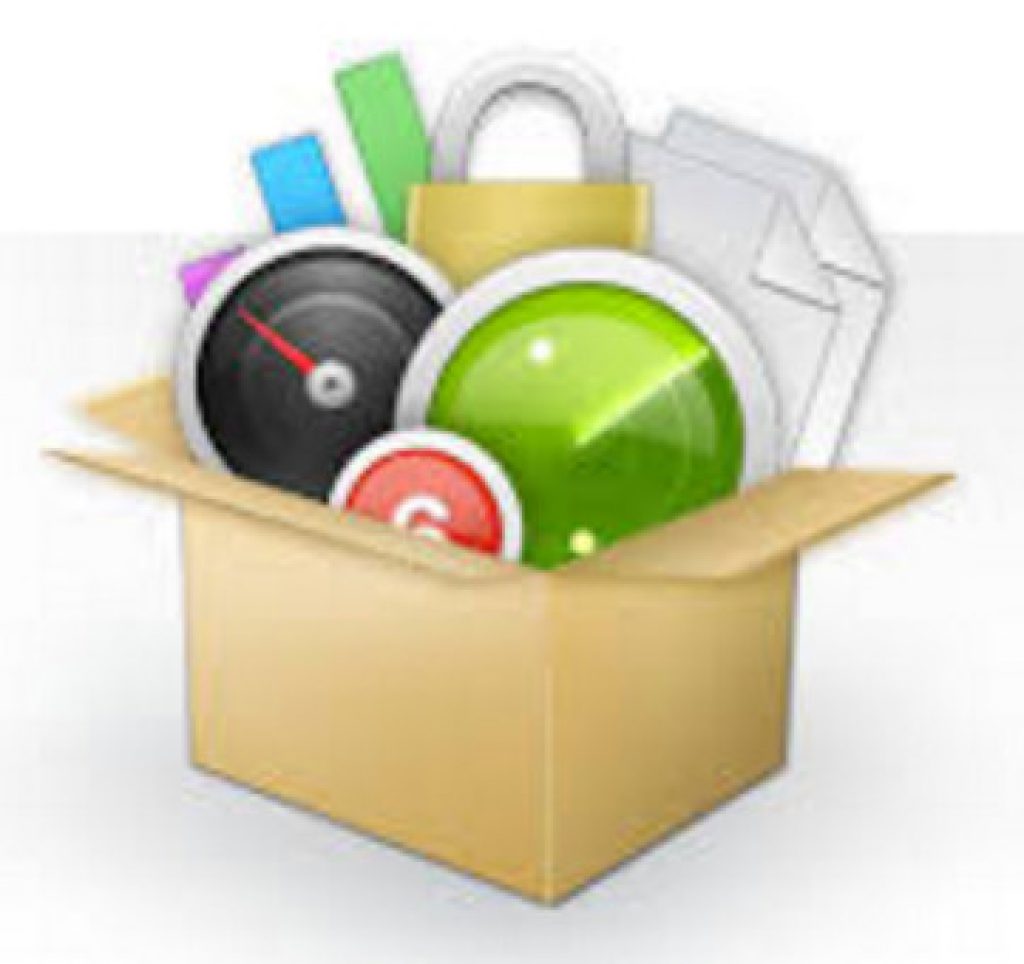 Features. Many scales can indicate only the weight. However, you can always choose a model with some extra features. That depends on your preferences and budget.
---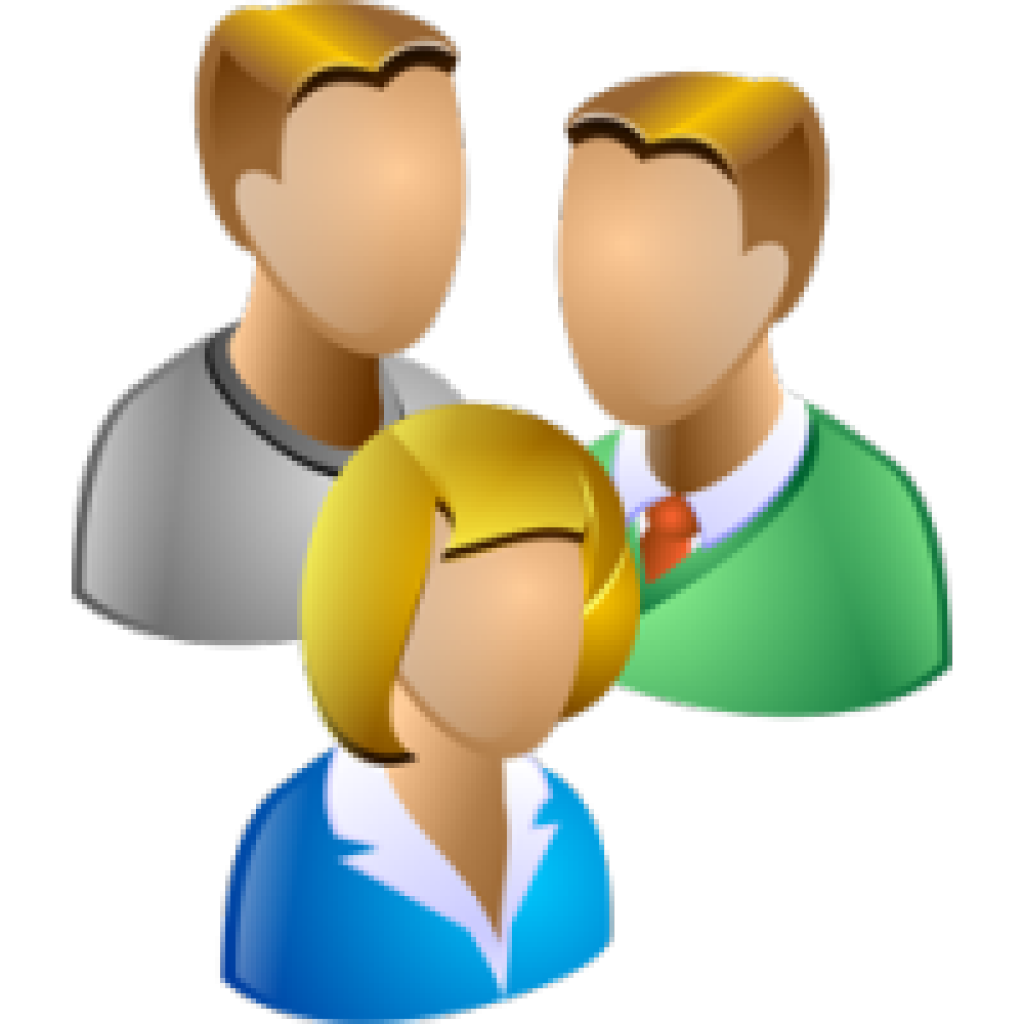 The number of users. If the digital scale will be used by more than one person, consider purchasing one that can record the weight history for more than one user. Although, it would be better for everybody to have a personal scale. That would allow tracking the weight fluctuations with maximum precision.
---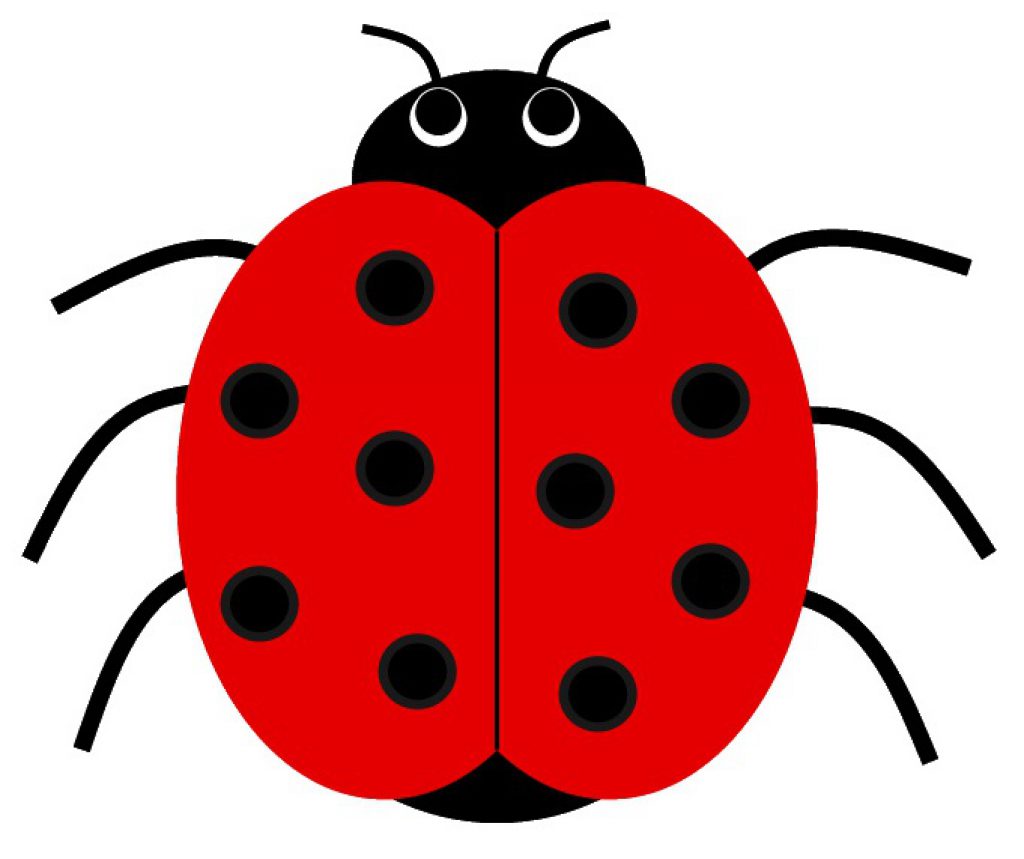 Style. Make sure that the scale is aesthetically pleasing to you and matches the design of your bathroom.
Tips on How to Use Scales Properly
Put the scale on a hard level surface before using it. That will ensure the most accurate reading. Using your scale on a soft uneven surface, such as carpet, may prevent the digital scale from measuring the weight accurately. It is best to use the scale on the bare floor so that nothing would interfere with the scale.
Stand still. Try not to move during the weighing, and make sure that your weight is evenly distributed between both of your feet. That will ensure the most accurate number on the scale.
Clean the scale regularly. Wipe the scale with a slightly damp cloth to remove any spots and footprints. You can use your usual laundry detergent if necessary. Make sure not to use too much water, though, as it might damage the scales. Do not use any aggressive cleaners, for the same reason.
Always weigh yourself at the same time of the day. Weight tends to fluctuate throughout the day, depending on your activity levels, as well as food and water consumption. It is not the best idea to weigh yourself after a heavy meal, as the numbers on the scale might disappoint you. Try stepping on the scale in the morning right after getting up, or in the evening before going to bed. Please remember that the clothes you wear do have some weight of their own.
Top Ten Best Digital Bathroom Scales 2018
This is one of the best body scales available today. It has many useful features. It can show your weight, body fat, muscle and bone mass, as well as water percentages. You will not need any phone apps to calculate your BMI as this scale will do that for you.
You can connect the Weight Gurus Body Fat Scale to your smartphone through Bluetooth. For that, you will need to install the free Weight Gurus app on the phone. This app integrates with most health and fitness apps and allows synchronizing the weight of up to eight users. In addition, the scale automatically detects users by weight.
This model comes with a large LCD display with a built-in lighting and can hold up to 400 pounds. Besides, its four precise sensors provide great accuracy in weighing.
Click this link to check the price for this scale on Amazon
---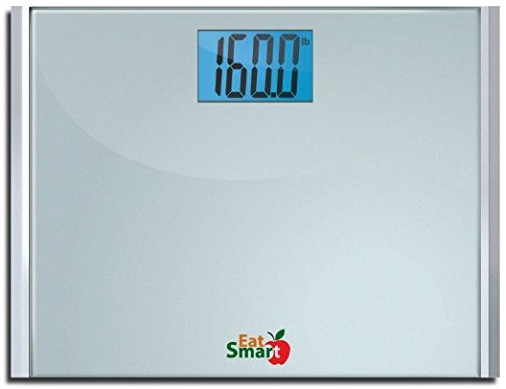 This is the most accurate bathroom scale you can find. With this model, you won't need to press any buttons. Just step on it, and the scale will turn on automatically. Besides, it will show your weight almost instantly.
Its platform is over 15 inches wide, which provides extra support and stability for heavy people. The weight capacity of this model is 440 pounds, which is more than most digital scales can hold.
The Precision Plus scale comes with a large backlit LCD display that allows seeing the weight regardless of how well your bathroom is lit. Besides, its simplistic design will look great in any bathroom.
Click this link to check the price for this scale on Amazon
---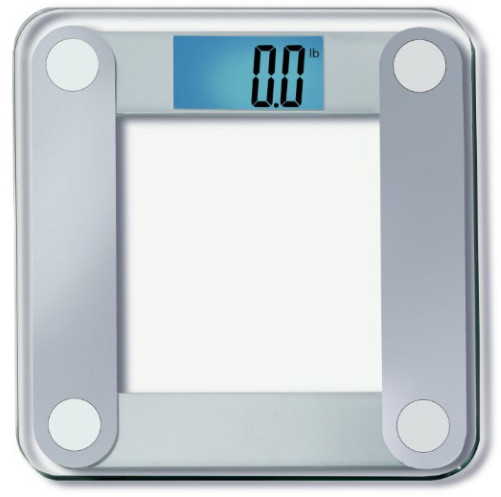 This digital scale with the "Step-On" technology would be a great choice for people with a limited budget. It features all the properties of its more expensive counterpart mentioned above. The only thing different, apart from the design, is its weight capacity. The Precision scale can hold no more than 400 lbs.
Its large platform is made of thick glass, and is rather sturdy, which makes the scale safe for use. Besides, this model looks stylish and provides accurate weight readings.
This is a great basic scale, so consider purchasing this model if you don't need any extra features.
Click this link to check the price for this scale on Amazon
---
This digital scale will be a great help in watching your weight. It comes with high-precision sensors that ensure that the number you see on the screen is accurate.
The Digital Body Weight scale is ergonomic and comfortable to use. Its platform is made of sturdy tempered glass that provides utmost safety. Besides, its modern and sophisticated design will add a special vibe to your bathroom.
This model is capable of measuring weights from 11 to 400 lbs. In addition, it comes with a backlit LCD screen that has low battery and overload indicators, as well as shows the measured weight.
Click this link to check the price for this scale on Amazon
---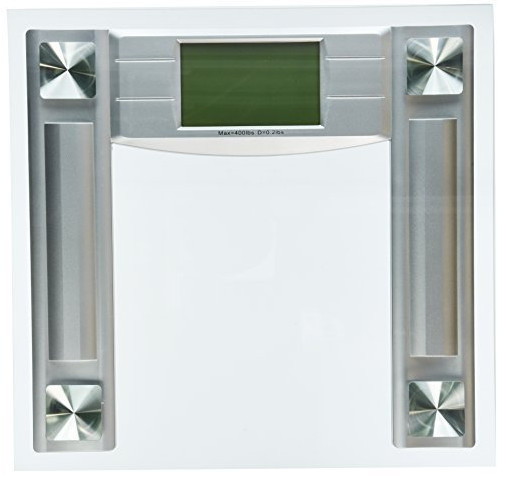 This is another basic digital scale without extra features. It turns on automatically thanks to the smart "Step-On" technology and turns off after you are done. Not only is it convenient, but extends the battery life.
The High Accuracy scale has a glass top, which makes it look stylish and classic. Besides, it displays the weight on the extra-large backlit LCD screen.
Overall, this will be a great choice for those who are not interested in any high-tech features and just want to know their weight.
Click this link to check the price for this scale on Amazon
---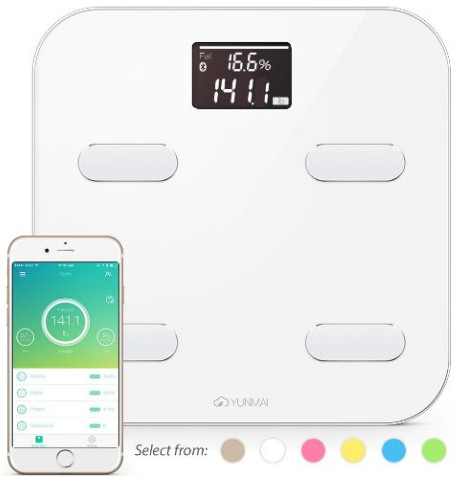 This scale comes in a number of color varieties so that everybody can choose one to their liking. Besides, its soft lines look very stylish. This model is one of the most precise bathroom scales.
The Smart Scale & Body Fat Monitor has many features that will help you to track your fitness progress. It shows such parameters of body constitution as body fat, BMI, bone and muscle mass, water percentage, and, of course, weight. Besides, it is capable of performing such advanced functions as calculating the basal metabolic rate and body age.
This model comes with the Bluetooth wireless technology that allows connecting it to your smartphone. The free weight loss app that comes with the scale will help you to synchronize your weight profile. This digital scale can track the biometric data of up to 16 users.
Click this link to check the price for this scale on Amazon
---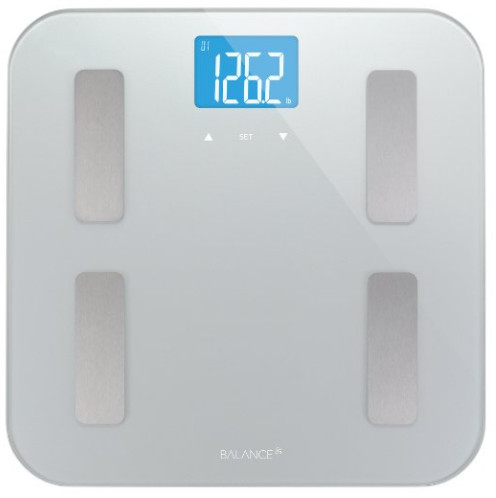 This scale has many features, too. It will help you to keep track of such body parameters as weight and BMI, as well as bone and muscle mass, percentages of body fat, and hydration levels.
The High Accuracy Body Fat Scale uses Bioelectrical Impedance Analysis to provide users with precise measurements. It sends an electrical impulse through your body, which measures resistance, which helps to calculate body metrics.
This model has a modern design. It comes with a glass top that has soft lines, and a backlit LCD screen—for comfortable reading. Besides, it turns on and off automatically, saving your time.
Click this link to check the price for this scale on Amazon
---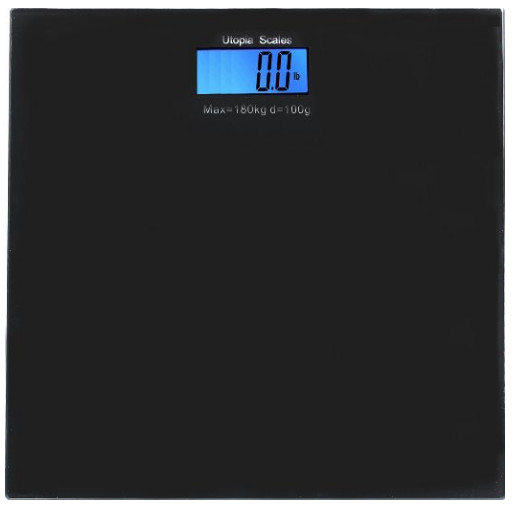 This smart digital scale is easy to use and pleasing to look at. It is designed with strict lines and traditional colors. Its black glass top looks sophisticated and minimalistic at the same time. Besides, the glass is five times stronger than regular glass, and damage resistant, so there is no need to worry about chips and scratches.
The smart technology of the Digital Glass scale provides high accuracy of measurement. This scale has the auto-on/off function as well.
This digital scale will be a great choice for people with a limited budget.
Click this link to check the price for this scale on Amazon
---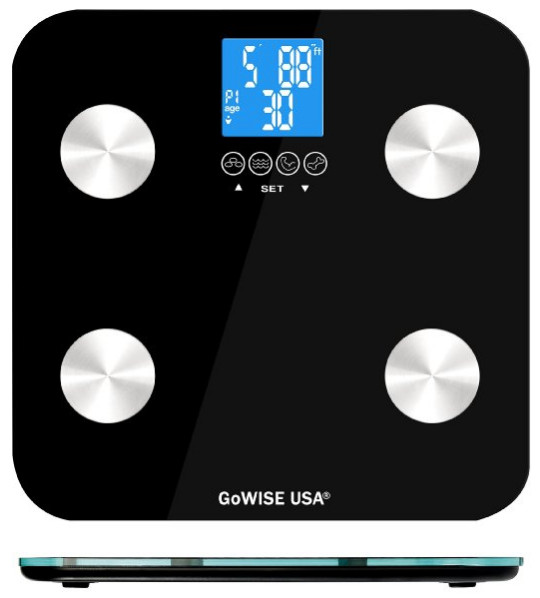 This scale comes in several color and design varieties, each looking equally modern and stylish. Its tempered glass platform is sturdy and well balanced, and its auto-on function is very convenient.
The Body Fat Scale measures weight, as well as four basic body components, which include fat, water, muscle, and bone. That is possible thanks to the advanced BIA technology.
In addition, this model has the so-called "athlete mode" that uses extra software. It will be great for those whose activity levels are considerably higher than those of regular people.
Click this link to check the price for this scale on Amazon
---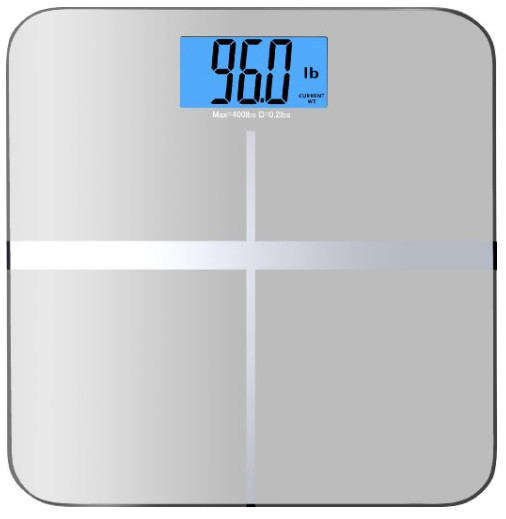 This model has a nice minimalistic design and comes in several color varieties. It features such technologies as Step-On and MemoryTrack. The latter means that you can see not just your current weight but the last registered number as well. That is very convenient in tracking your weight loss progress.
The High Accuracy Premium scale has a standard LCD screen. However, it has two colors of the backlight. The current weight is shown in the blue backlight, while the previous weight is backlit in green color.
The weight capacity of this model is also standard. It can hold up to 400 lbs. Besides, it measures the weight in pounds, kilograms, and stones, like most digital scales do. This is one of the best cheap bathroom scales.