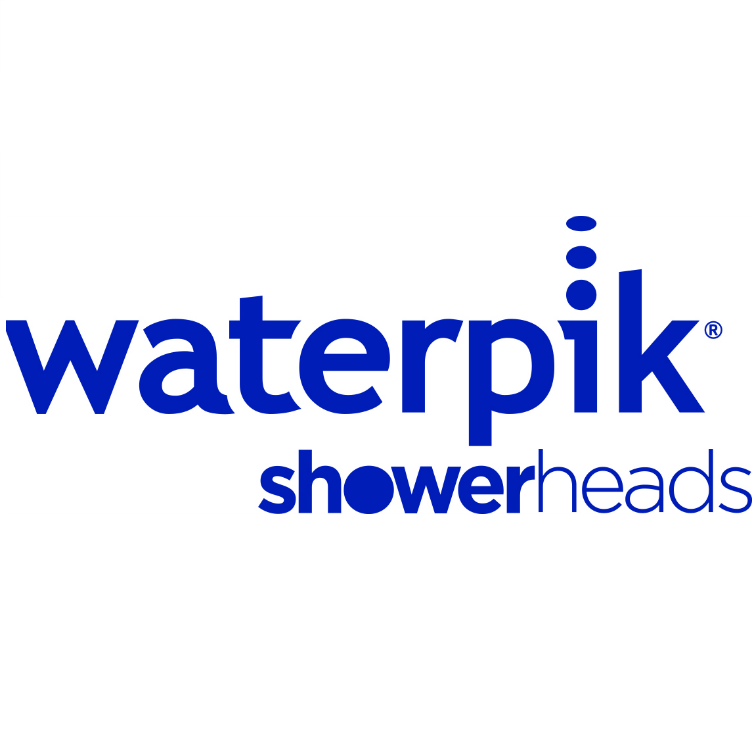 The Waterpik manufacturing company specializes in the delivery of high-quality bath and shower products and equipment with an emphasis on eco-friendliness. Founded by a hydraulic engineer and a dentist, the range of products takes dental hygiene and luxury showering to new levels with innovative technologies. Here are the top 5 Waterpik shower head reviews to assist you in finding the best Waterpik shower head that will meet your needs and preferences.
Product description
The EcoRain AquaScape AST-233 2-spray shower head offers a modern design with an oval shape and an attractive chrome finish that will fit into most modern decors. The emphasis of design focuses upon total body coverage with adjustable spray settings for greater comfort and luxury.
Features
Dual shower head features high functionality and easy installation without the need for a plumber or for tools. Energy- and water-saving features conserve on costs and water usage with 5 gpm option available up to 2.5 gpm. Sixty directed nozzles with an anti-clog technology with large 10-inch shower head for full body coverage. Settings available include power spray, pulsating rain, and drenching rain showers.
Ratings
Users gave this head a 4.6 out of possible 5 stars for an overall score. Most were pleased with the performance and commented on the wide spray area with middle jets producing more force, attractive appearance and easy switch between modes. Some comments indicated that the power stream could be too forceful and it could be improved with the addition of more spray modes.
Click here to read customers' latest reviews
---
Product description
This showerhead provides a large 6-inch round adjustable shower head area and it comes with an adjustable arm for greater convenience and versatility. The classic chrome finish fits in with most bathroom themes. You can position the water flow in a variety of different angles including direct overhead or to the side to suit your preferences.
Features
A high-style arm and a head with pulsating rain, drenching rain shower, and full body power spray options. This unit installs quickly and easily without the need for a plumber.
Ratings
Customers gave this shower head a rating of 4.5 out of a possible 5 stars. Some customers were not satisfied with the plastic materials used in the construction of this head, but the majority gave it high marks for simplicity and attractive design, ease of installation, good water flow with a wide range for spray pattern, reliability without leaking, great ease in positioning and superb overall performance.
Click here to read customers' latest reviews
---
Product description
The Waterpik NML-603 (S) comes with a sleek design and versatile chrome finish. High performing with the easy change of spray modes and tremendous ease of use. Enjoy your shower the way you want it with adjustable spray patterns and easy to use hoses.
Features
This shower head features a 6 spray option with a head that turns in all directions. Opti-Flow technology is an innovation that sets this product above many others with anti-clog nozzles for ease of cleaning. The metal looking flex hoses are easy to use and position for maximum comfort, even with soap on your hands. Spray options range from pulsating massage to high-pressure full body spray.
Ratings
This shower head received an overall rating of 4.4 out of 5 stars. While there were some users who were not pleased with the performance and construction of their purchase, the majority gave this head high marks for ease of installation, staying firmly in place when set, ease of use and affordability.
Click here to read customers' latest reviews
---
Product description
The Cascadia 8 inch diameter white with gray accent showerhead comes in attractive designer colors. The design is suitable for modern to post-modern decorating schemes. This high performing unit provides a variety of settings for a range of spray adjustment options.
Features
The Cascadia features an 8-inch oversized showerhead for maximum body coverage, especially for shoulder width. Adjustable positioning and height settings with 2-spray pattern options including concentrated power spray and gentle rinse settings. The 8-inch flexible arm is adjustable with an unlimited number of positioning possibilities. Easy installation features that can be done without a plumber in merely minutes.
Ratings
Customers gave this shower head an overall rating of 4.6 for ease of installation and overall performance. The water force is great for rinsing hair quickly and efficiently. Some users reported that there were issues with a few of the units because of flimsy construction and the toggle switch failing. Customer service reps at Waterpik were prompt and responsive in correcting the issues.
Click here to read customers' latest reviews
---
Product description
The design of this fixed mount shower head offers high performance with multiple spray settings for the optimum in comfort and luxury and versatility.
Features
Six spray settings that use the OptiFlow technology power this shower head with up to 30 percent more water force. Enjoy a handheld power spray or an original shower massage with settings that are adjustable for gentler showers with a slow massage for relaxation or a high powered pulsating massage for an invigorating experience.
Ratings
Users gave this shower head a 4.3 out of possible 5 stars overall score. Most commented that this head will give you the type of shower that you want to take with multiple settings that are easy to switch. The head is stable and stays in place once it is set. Some users were not pleased with the smell of the rubber hose, but the majority of users highly recommend it to others as a high-quality head that will not disappoint even the most demanding customers.
Click here to read customers' latest reviews
---
Waterpik has a solid reputation for providing a wide range of dental hygiene and bath equipment. They offer a variety of prices ranging from high end to budget options. Customer service is excellent and they strive to maintain a high level of customer satisfaction.