When it comes to the shower, the choice of floor and wall décor is multiple. One of the most traditional options is tile. Tiles have been in use for centuries thanks to their combination of practicality and decorative qualities.
The best tile for shower is not easy to find. They come in a wide array of materials, shapes, sizes, textures, and colors to satisfy even the most demanding customers. Hopefully, our tips and reviews will help you to find out the advantages of different tile materials and choose the best type for your bathroom.

Advantages of Using Tiles in the Bathroom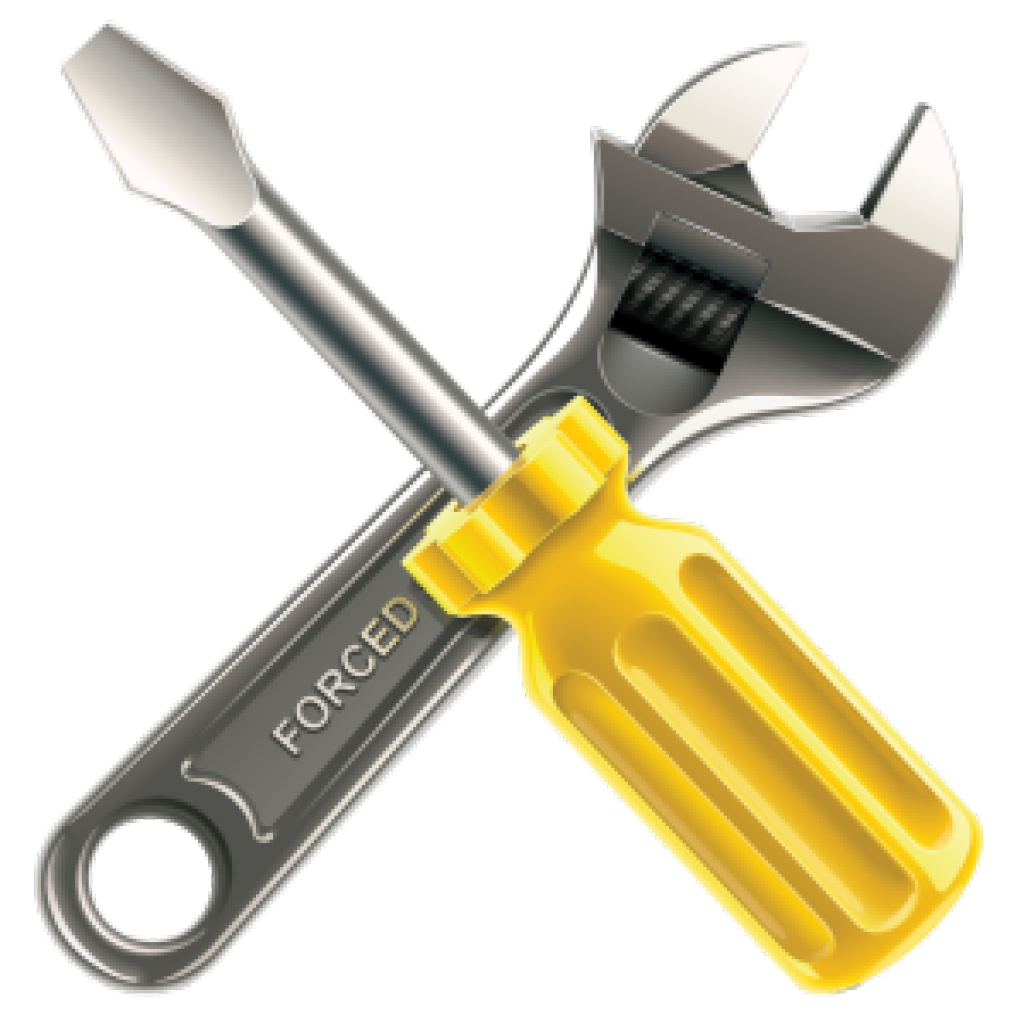 Ease of maintenance. Most tiles are made of a water-resistant material or come with a moisture-repellant coating. Some of them are also stain-resistant to offer easy cleaning. Tile materials are durable and need minimum maintenance in order to look new even a few years after the installation.
---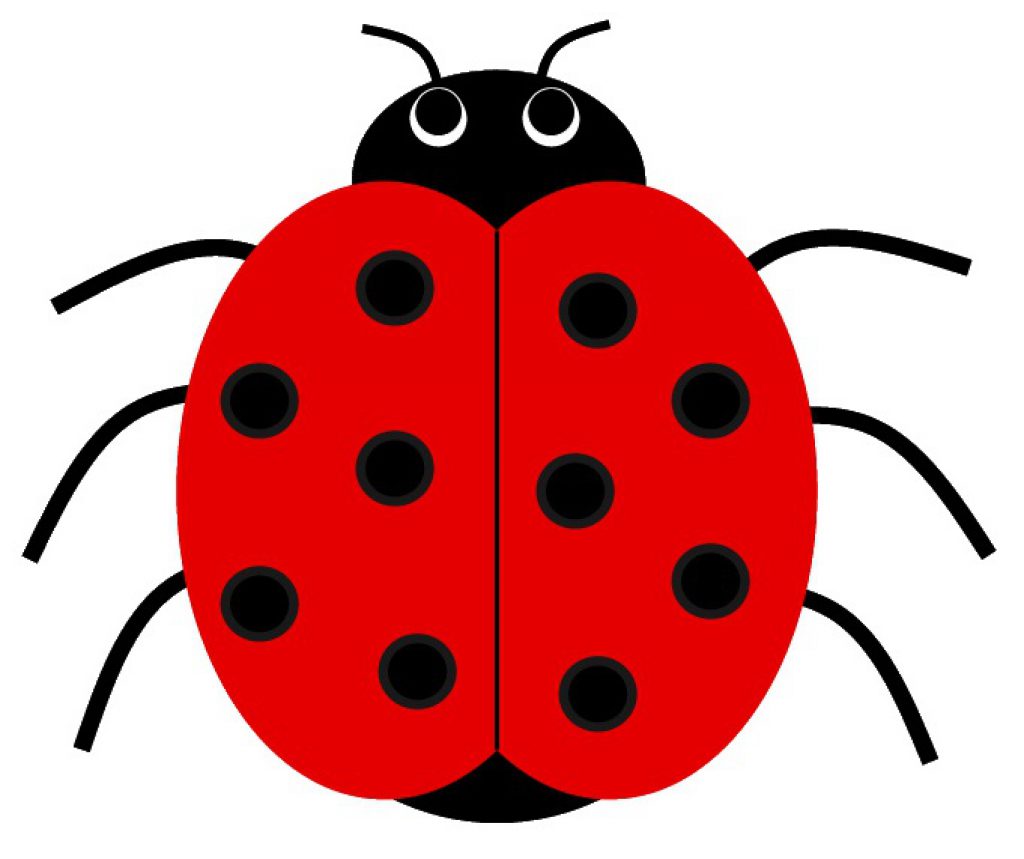 Style. Modern tiles come in a nearly endless choice of styles to match a bathroom of any design. The general design of the tiles depends on its material, shape, size, texture, and finish color. Showers with tiled walls and floor can look minimalist or luxurious depending on the choice of the tile.
---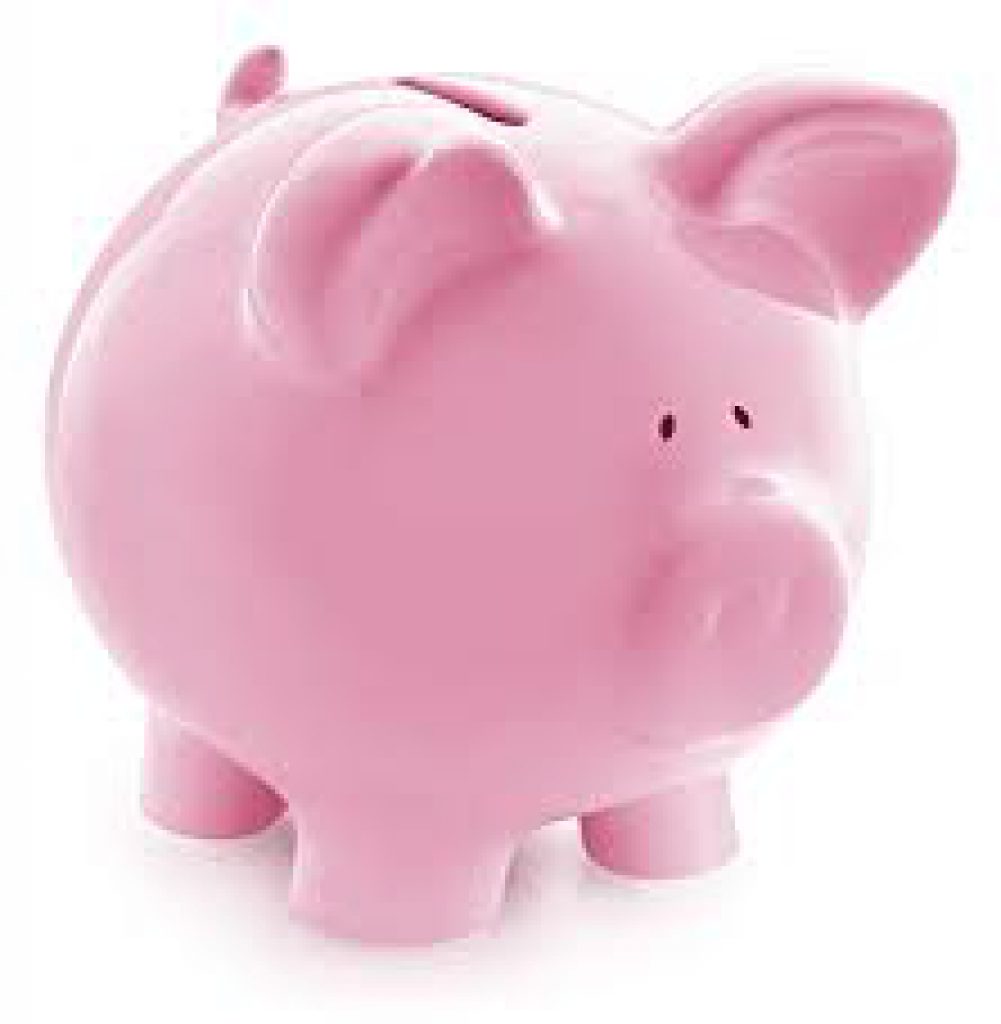 Affordability. Tiles are relatively cheap compared to other shower finish materials. However, there are options for any budget, from limited to open-ended. Simple ceramic or vinyl tiles can be purchased for less than $5 for square foot. The cost of some antique Azulejo tiles can reach tens of thousands dollars.
If you want to tile the shower floor, you might consider installing a shower base instead. If the choice shower pan vs tile is not so easy for you, check out our comparison in the article on the best shower base.
Types of Bathroom Tiles
There are several types of bathroom tiles based on the material. The choice of materials is vast and diverse so that anybody can find the tiles to their liking. The most popular types are: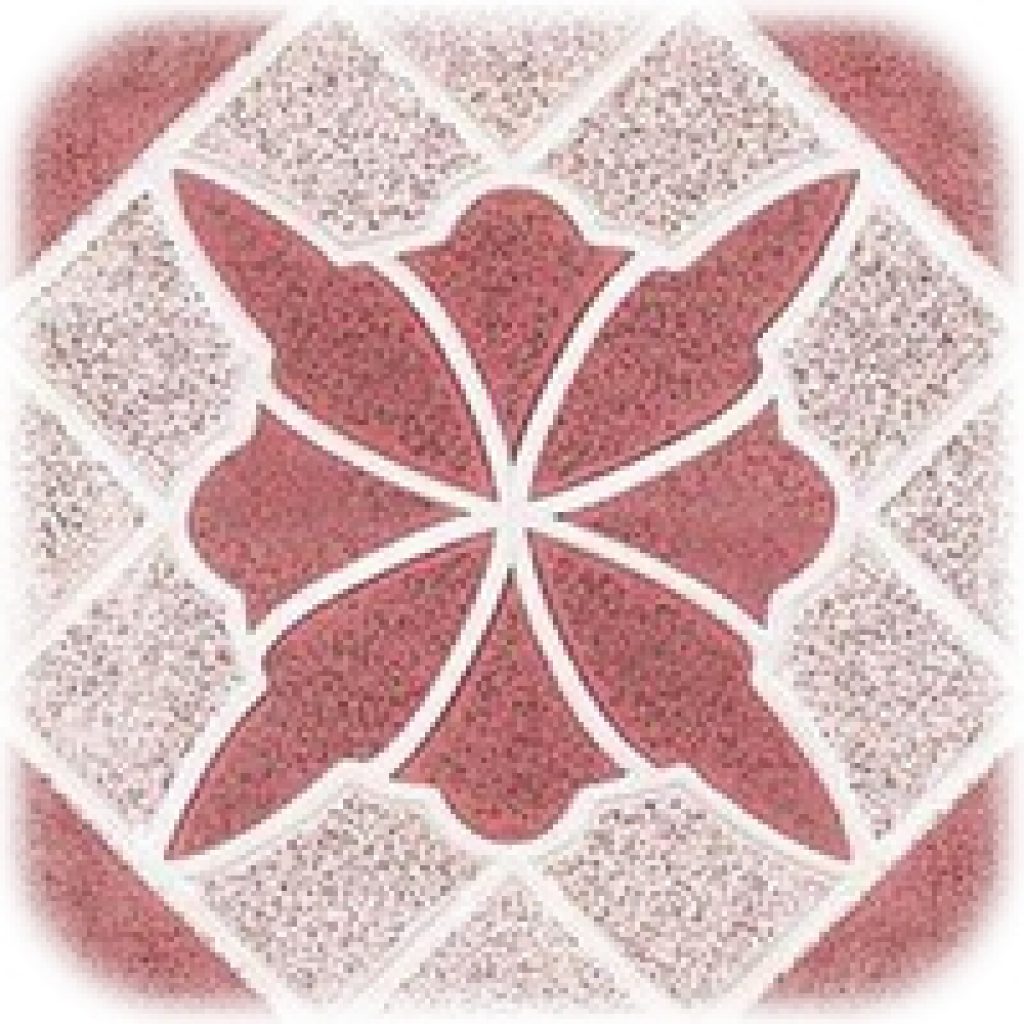 Ceramic tiles are traditional. They are made by processing natural clay and minerals. Ceramic tiles are appealing to the eye and durable at the same time. The manufacturing methods make ceramic tiles waterproof and solid. They are available in a wide array of colors, shapes, and design options.
This is the most popular bathroom tile. Ceramic tile can be simple or decorative with intricate patterns and interesting textures. One of the most famous trends in ornate tile work is Azulejo, a Spanish and Portuguese tradition dating back to the 13th century. You can find more information about it on Wikipedia.
---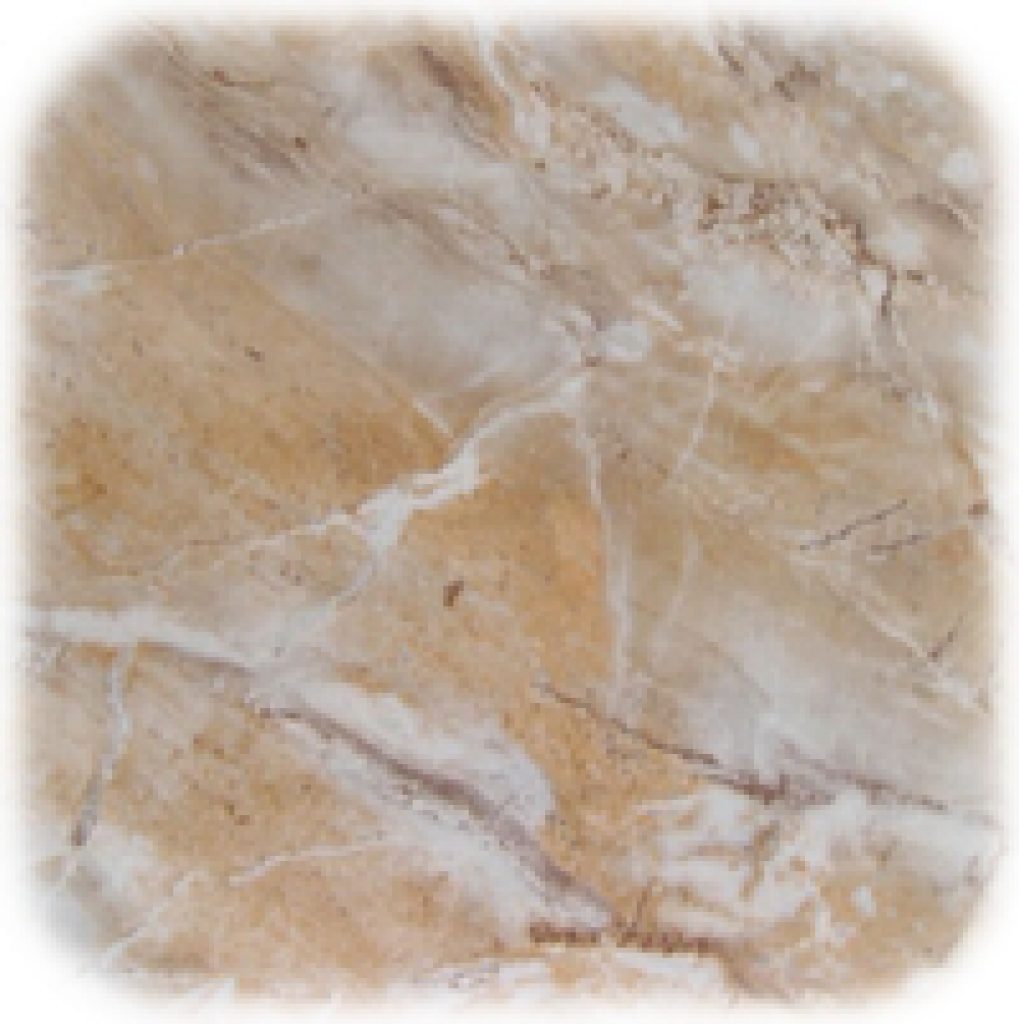 Porcelain tiles are made by heating natural clay to receive a sturdy tempered material. Porcelain tiles become extra solid thanks to such manufacturing method. This type is more expensive than ceramic tiles.
However, porcelain tiles have many advantages. They can resist most kinds of physical damage due to their high durability. They are also water and stain resistant to offer ease of cleaning and low maintenance. In addition to all the advantages, porcelain tiles are available in a number of styles.
---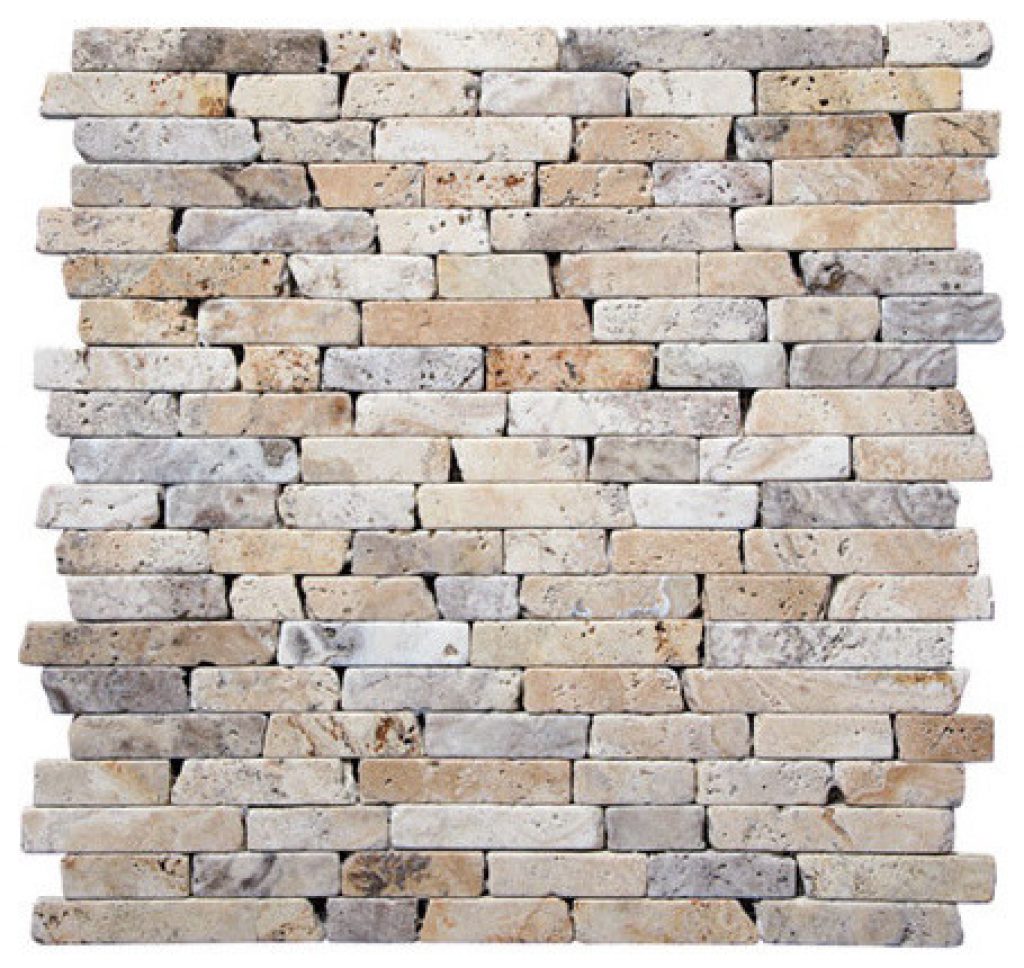 Natural stone is the most durable and rich tile material. It also looks quite striking. Stone is eco-friendly, so it will be a better option than vinyl or other artificial materials, especially for those who care about Mother Earth.
The most popular types of stone for bathroom tiles are marble, granite, travertine, limestone, and slate. Other types of stone used for this purpose are onyx, quartzite, and even pebble. Despite all the advantages, stone tiles are difficult to maintain. However, if you are ready to spend some time and money to retain its looks, stone tiles will be a great choice for you.
---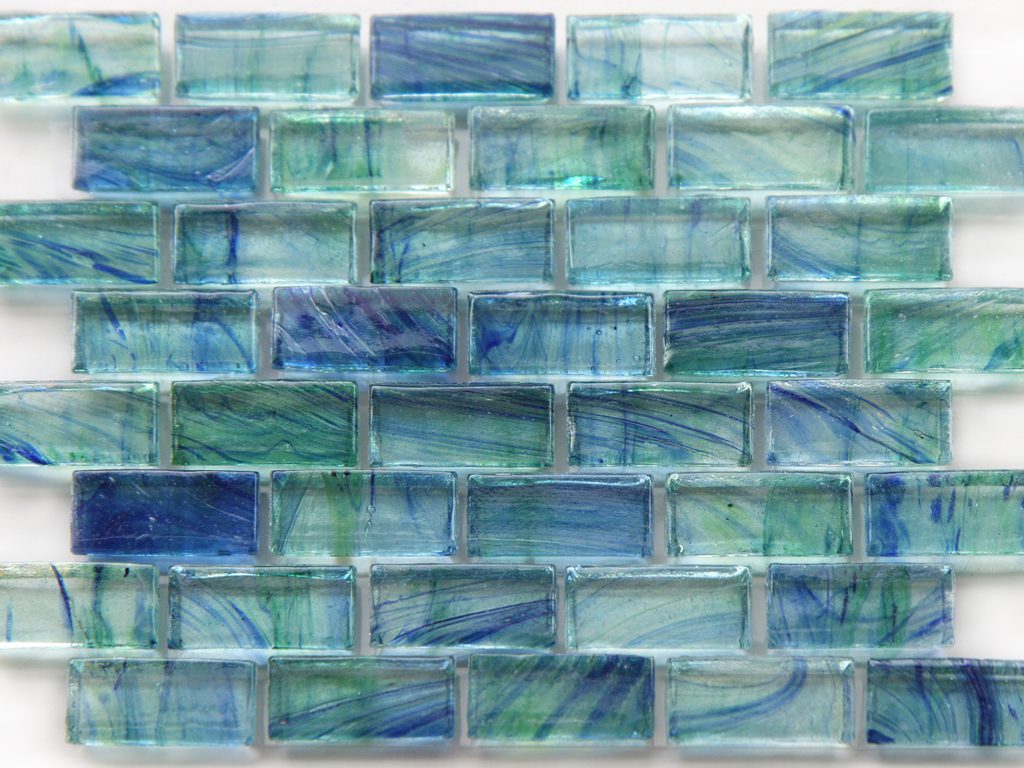 Glass tiles look stylish and refined. They come in a variety of shapes and finish colors. Glass tiles will be a great choice for a small bathroom, as it creates the illusion of extra space in the room. It also reflects light and fills the room with a delicate glow.
Glass tiles are easy to clean and maintain. They are also durable as they are made of tempered glass to prevent chips and cracks. There are also recycled glass tiles for those who care about the environment.  Glass tiles can be standard or mosaic. The latter are very popular among homeowners due to the lavish and luxurious feel they give to the bathroom.
---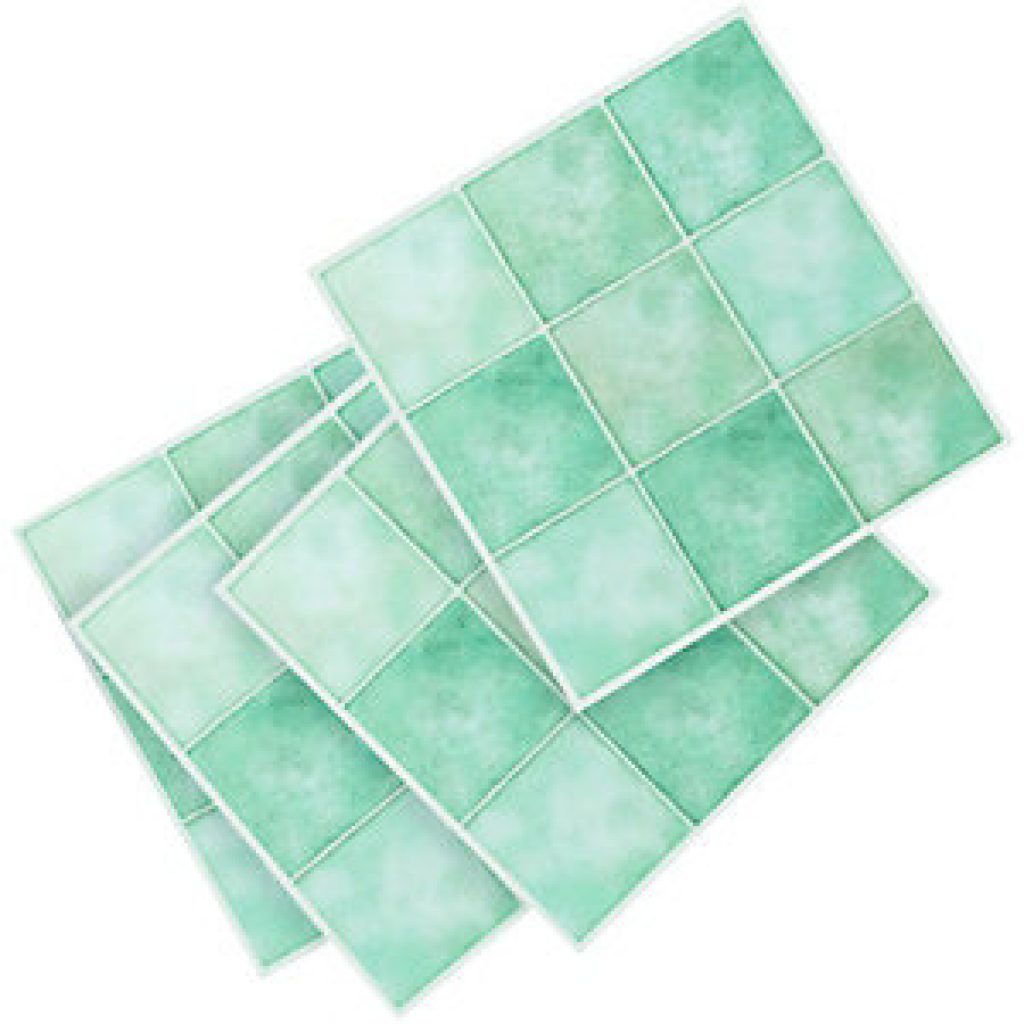 Vinyl tiles are cheap, practical, and easy to install. The choice of colors, patterns, and textures is virtually endless. You can find vinyl tiles that look like wood, natural stone, and some other materials. Vinyl tiles offer easy cleaning and maintenance thanks to the waterproof quality of this material. Besides, vinyl is very comfortable as it is soft and warm to the touch. Vinyl tiles are also durable and can serve you for decades.
However, some vinyl products can be harmful to the health and environment. They contain phthalates that can cause multiple health problems including irritation of skin, eyes, and respiratory organs, as well as weakness, nausea, muscle pains, and even reproductive dysfunction. A recent research has found harmful phthalates in 58% of tested vinyl tiles. You can read about this study on Safer Chemicals.
How to Choose Bathroom Tile Colors
Tiles for shower come in a wide array of finish colors. Light tones are considered traditional when it comes to the bathroom. Of course, you can choose any color you like. However, there are some rules that will help you to choose the right color that will be easy to maintain and will enhance the style of your bathroom.
Light colors will be a great option for a small bathroom. They will reflect the light for the feel of an open space. Light colors also visually expand the space, which will come in handy for the owners of modest-sized bathrooms.
If you are a lucky owner of a large bathroom, you can choose dark tiles. Dark colors create a warm and cozy atmosphere. Tiles that come in dark colors are also quite practical, as they don't require as much cleaning as light-colored ones.
A Guide to Choosing the Best Tile for Shower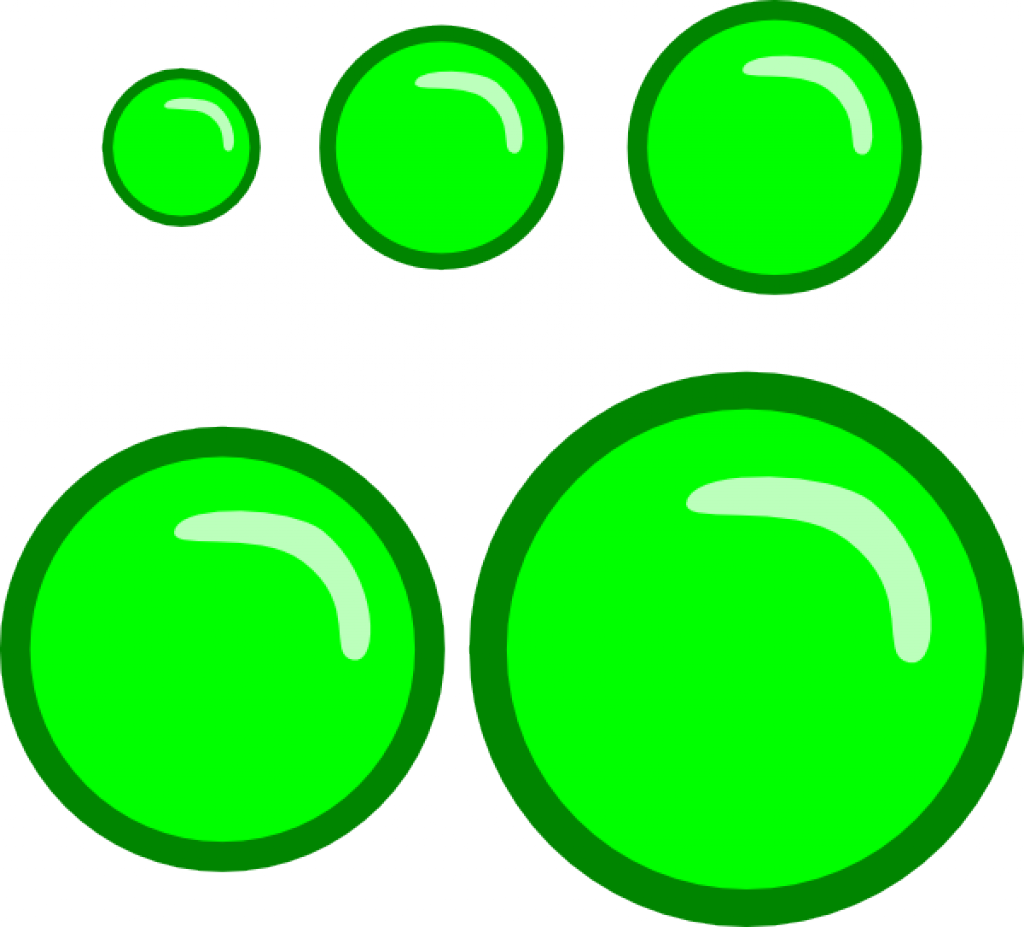 Size. Tiles are available in different sizes, from minute mosaics and pebbles to large ones. Their sizes range from less than 1"x1" to 24"x24". The most standard sizes are 12"x12", 16"x16", 12"x24", and 18"x18". Large tiles are on trend these days. You can choose large tiles for the walls and small ones for the floor, or play with any other combinations to achieve the desired effect.
---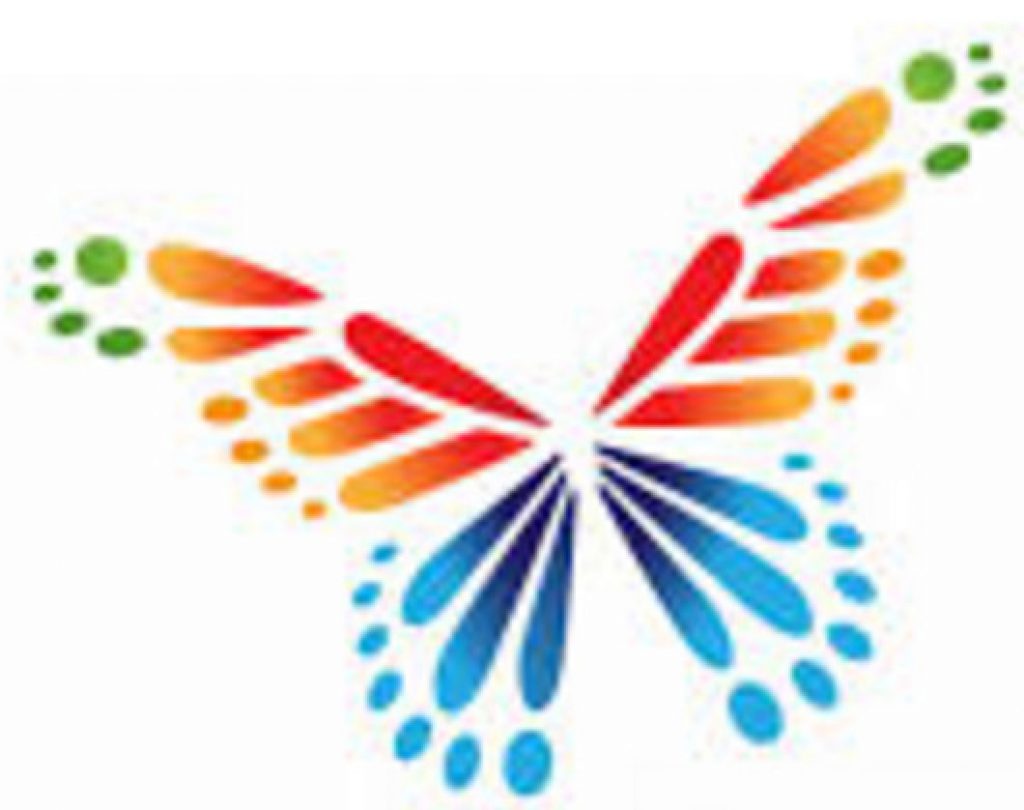 Style. Make sure that the design and color of the tiles complement the design and color scheme of the bathroom décor. The same is true for the shape of the tile. Square tiles are the most traditional ones. Other shapes include rectangular, circular, hexagon, octagon, diamond, arabesque, irregular, and random. The texture of the tiles also affects the general design of the bathroom. Modern tiles can be glazed, glossy, matte, polished, rectified, frosted, honed, and more.
---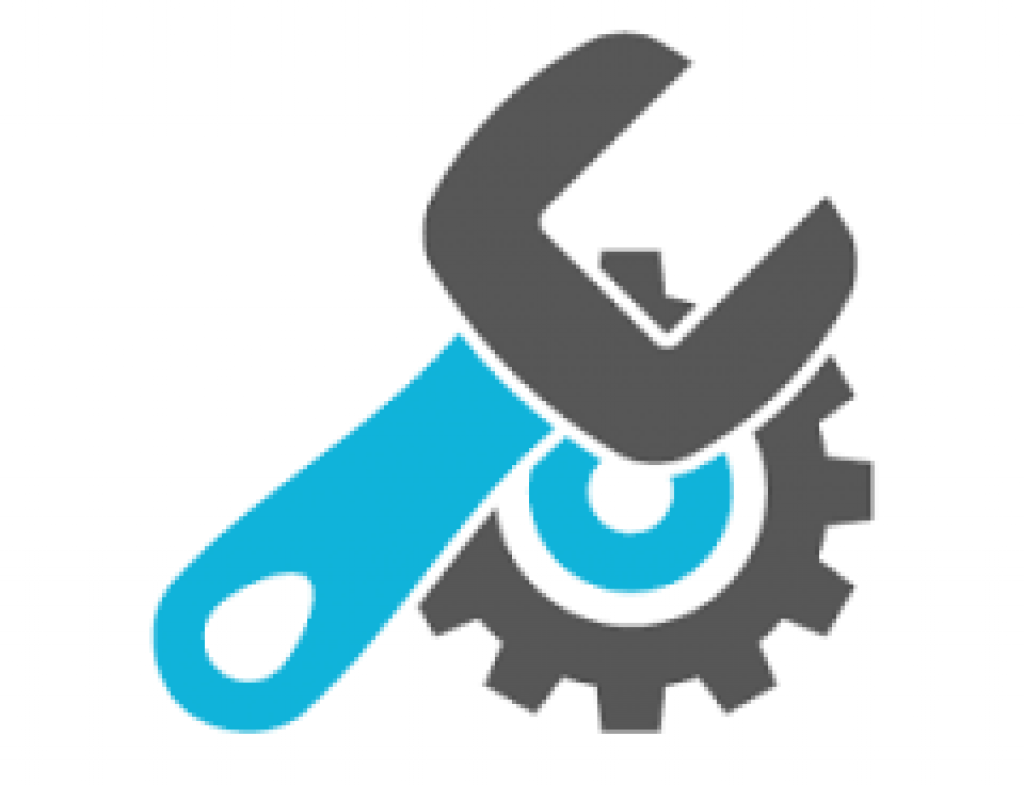 Maintenance. Make sure that the tiles you choose offer easy cleaning and maintenance. Ceramic, porcelain, and vinyl tiles are usually water and dirt resistant. Glass tiles are also relatively easy to clean and maintain. The only material that requires a lot of care to look good is natural stone. However, its looks are worth some hard work.
---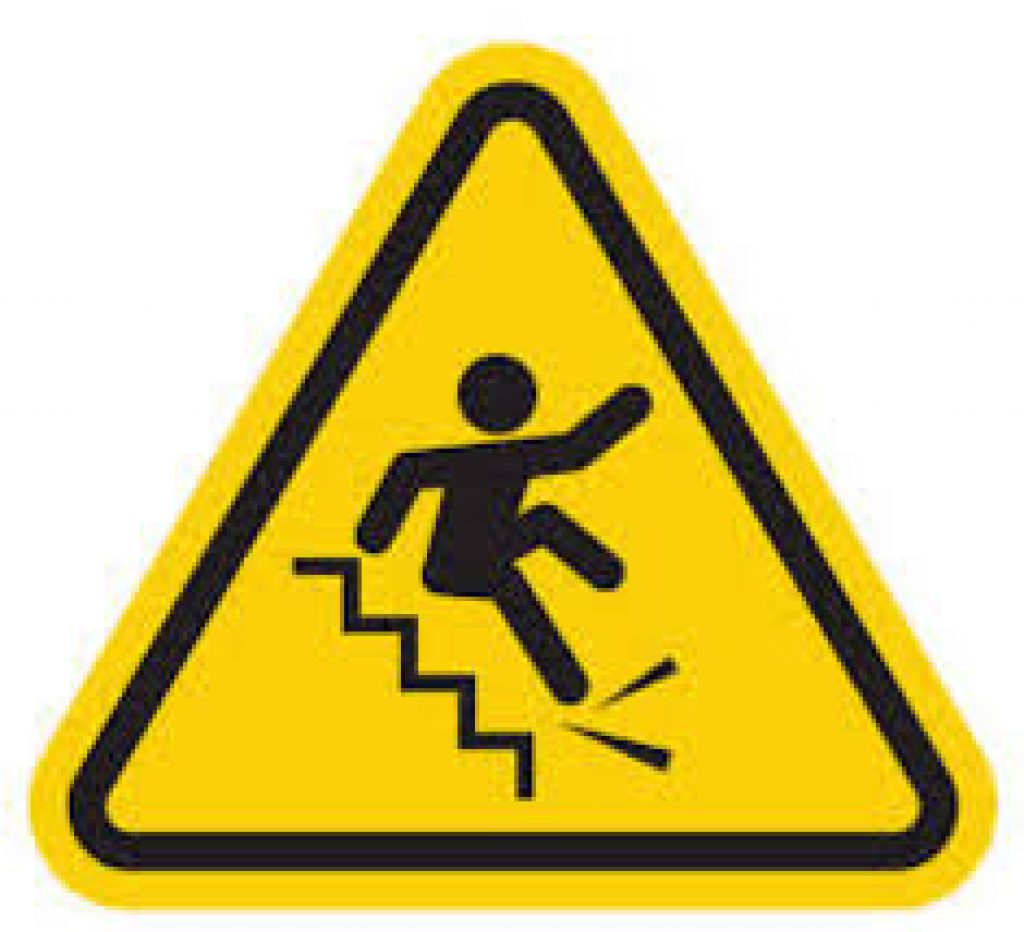 Slip resistance. The perfect tiles for shower floor should be slip resistant. Tiles come in three categories based on their slip resistance rate and are marked A, B, and C. Tiles with A marking have the best slip-resistant quality and are best for flooring. Tiles for shower walls can be chosen from B- and C-rated products.
Top Three Best Ceramic Tiles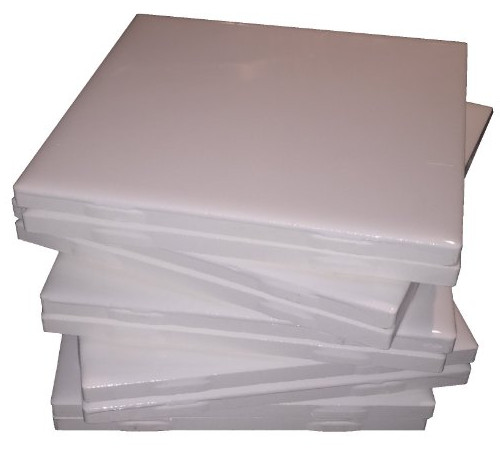 These classical square white tiles will look great in any bathroom. It is not slip-resistant, so it is not the best shower flooring option. However, they can be used for decoration of the walls of the shower. Their smooth texture and glossy finish look elegant and are nice to the touch. The size of the tiles is 4 ¼"x4 ¼".
These tiles are a great base for painting and they can be used to make mosaics. Ready-made mosaic tiles can be quite expensive. This product from Ceramic Tiles will be a nice option for those who want mosaic tiles in their shower but cannot afford such a luxury. The tiles come in a package of ten pieces.
Click this link to check the price for this tiles on Amazon
---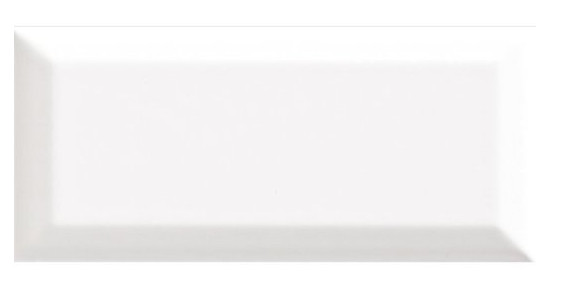 These rectangular tiles will be a great option for those who like strict lines and regular shapes. Their snow-white color will give any bathroom a clean and fresh look. The beveled edges of these tiles slightly soften their design and can add a special charm to the style of any bathroom.
These ceramic tiles from USCT are sold by cartons containing eighty pieces. They come with a glossy finish to add a gentle shine and refresh the formal design of the tiles. They are easy to install and require minimal skills, so you can do it yourself without any outside help. These tiles offer low maintenance and are easy to clean and.
Click this link to check the price for this tiles on Amazon
---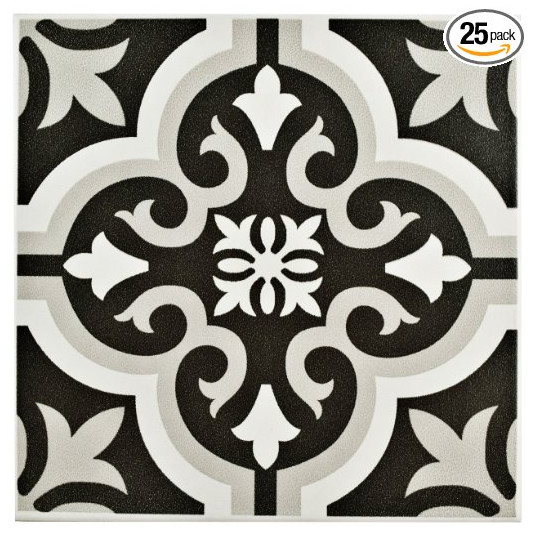 If you want to make your bathroom look more sophisticated and stylish, you can choose this decorative tile from SOMERTILE. It is ornate to create an intricate Fleur-de-lys pattern on the bathroom surfaces. The color scheme of the tile is quite traditional and includes black, white, and gray tones.
The Barbara tile has a textured surface for extra slip resistance, so it can be used both for finishing the shower walls and the shower floor. The glazed finish looks refined and produces a gentle shine. The size of the tiles is 7.8"x7.8". Please note that your shower can look too ornamental if you use these tiles on all the surfaces. It will be best to combine them with monochrome tiles of your choice. Make sure that you chose a matching color.
Click this link to check the price for this tiles on Amazon
---
Top Three Best Stone Tiles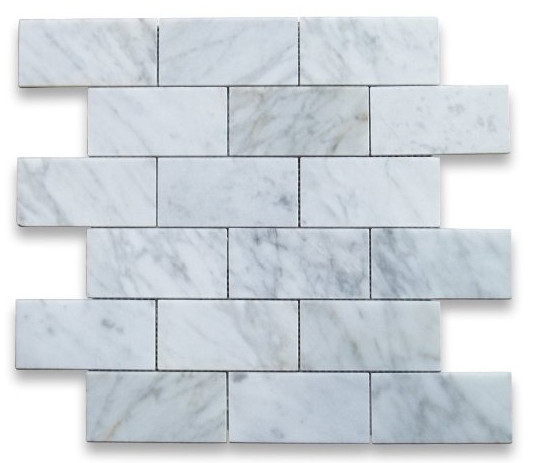 These stone tiles will be a great choice if you want to bring some luxury into your bathroom. Made of genuine Carrara marble imported straight from Italy, these tiles works great with all the bathroom surfaces. Each slab of marble is carefully selected to ensure the highest quality of the product.
The marble looks interesting due to its colors. It is white with gray veins that create an interlacing pattern. The natural beauty of the Carrara marble is accentuated by the combination of the hues of the neighboring tiles. Each sheet contains eighteen pieces of stone, 2"x4" each. The size of the sheet is 12"x12".
Click this link to check the price for this tiles on Amazon
---
This travertine tile will bring a natural element into any bathroom. It looks simple and pure. The crude lines of the tiles create an interesting effect. This tile from Oracle Moldings will be a great choice for those who like everything organic. If you decorate your shower with it, you will feel as if you enter a natural cave each time you get into the shower.
The uneven texture of the stones adds extra beauty and feels nice to the touch. These travertine tiles come in an ivory color that looks neutral and does not attract too much attention. Such color scheme will help you to relax after a hard day of work. The properties of stone will help you to calm down and draw some energy from this natural element.
Click this link to check the price for this tiles on Amazon
---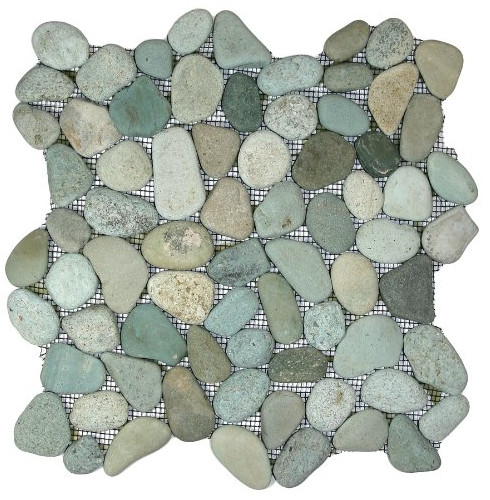 This tile will be a nice addition to a bathroom decorated in the nautical design. Made of high-quality natural pebbles, these tiles will work well both with the walls and with the floor of any shower. Pebbles are naturally slip resistant, so no need to worry about slippery shower floor.
Each sheet of tile from CNK Tile is a small masterpiece. Each pebble is carefully picked and hand-arranged to create a perfect amalgamation of shape and color. The pebbles on each sheet make an artful combination of various shades of green. All the materials used to make these tiles are safe and environmentally friendly. The pebbles are secured to the sturdy mesh sheet with a non-toxic adhesive. The size of each sheet is 12"x12".
Click this link to check the price for this tiles on Amazon
---
Top Three Best Glass Tiles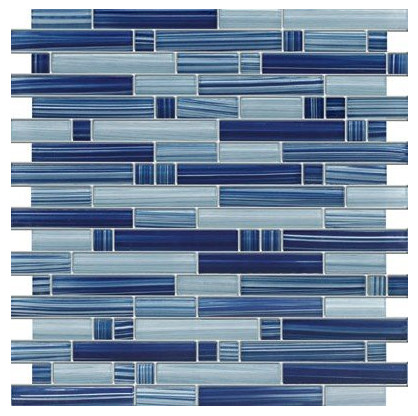 The blue colors of this tile will look nice on the walls of any shower area. Each tile sheet comprises an assortment of glass pieces of different color, size, and finish. These tiles also contain small pieces of stone to accentuate the beauty and clean look of glass elements. The color scheme includes light, dark, and transitional hues of blue.
Each individual sheet is shaped to align the next one to it perfectly. These tiles from Marble 'N Things offer an interesting combination of two finishes—glossy and matte—each emphasizing the other. Each sheet comes with a standard size of 12"x12" and contains a mosaic of 18 horizontal rows.
Click this link to check the price for this tiles on Amazon
---
These mosaic tiles will give a glamorous look to any bathroom. Its design comprises glass pieces with four different types of texture to create a unique and luxurious look. The tiles are made of durable tempered glass. Each piece is 8 mm wide to offer extra sturdiness.
The size of each mosaic piece is 1"x1". One tile sheet is enough to cover one square foot.  The tiles sparkle with a brilliant shine and create a feeling of an open space in a small bathroom. You can tile the whole shower area with these tiles, as they work great on the walls and the floor. They will look especially nice if your bathroom hardware has a shiny chrome finish.
Click this link to check the price for this tiles on Amazon
---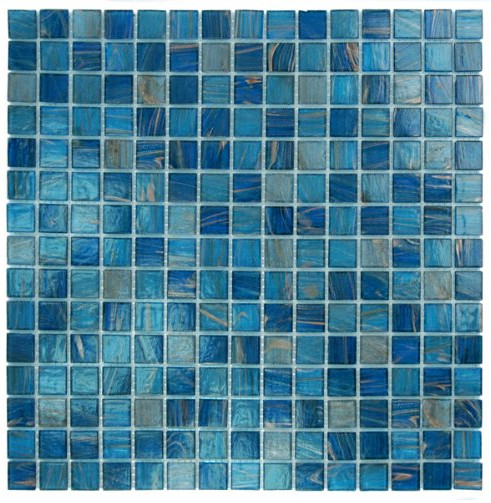 This tile will refresh even the most boring bathroom interior. Its blue tints with copper accents look vibrant and crisp. Made of brilliant Venetian glass, it looks sophisticated. Venetian glass is known all over the world for its durability and appealing looks. Such choice of material makes this tile perfect for those who want to add some luxury into their shower area.
Each sheet comes with 15 horizontal and 15 vertical rows and comprises 225 glass pieces. The size of each piece is 3/4"x3/4" and the size of one individual sheet is almost 13 square inches. This tile may not be the best shower flooring option, as the thickness of the glass is 4 mm. However, it will be a perfect choice for a shower wall.
Click this link to check the price for this tiles on Amazon
---
DIY Shower Tiles – Installation Guide
Tiling your shower might seem rather difficult a task. However, that is not so. It requires a lot of time and patience; however, it is quite easy. Might find the information that you'll need a lot of tools and materials for that project; yet, not all of them are really necessary for tiling your shower.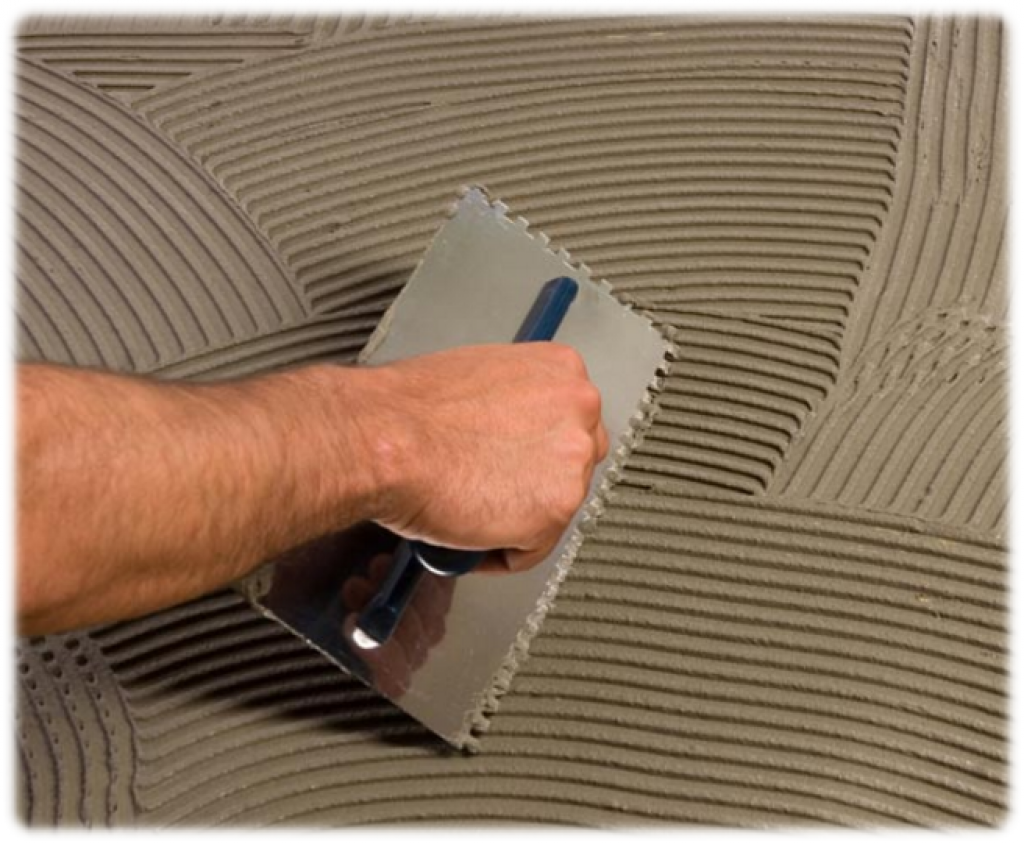 To install tiles in the shower, you will need:
Tiles
Thinset
Grout
Trowel
Tile cutters
Spacers
Caulk and sealant
Prior to installing the tiles, you should prepare the walls. Follow this link to find out how to prep different types of walls for your tiling project.
After you have prepared the walls, you can start tiling. To do it correctly, follow our handy guide.

Step 1. Start at the bottom of the wall. However, not too close to the floor of the shower. You should start at the second row as the shower base might have an uneven level. In this case, you might need to cut the tiles to fit. The bottom row will be installed last of all.
Step 2. Secure a straight horizontal board to the wall – it will be your starting line. It will help you install the tiles evenly and keep the perfect level.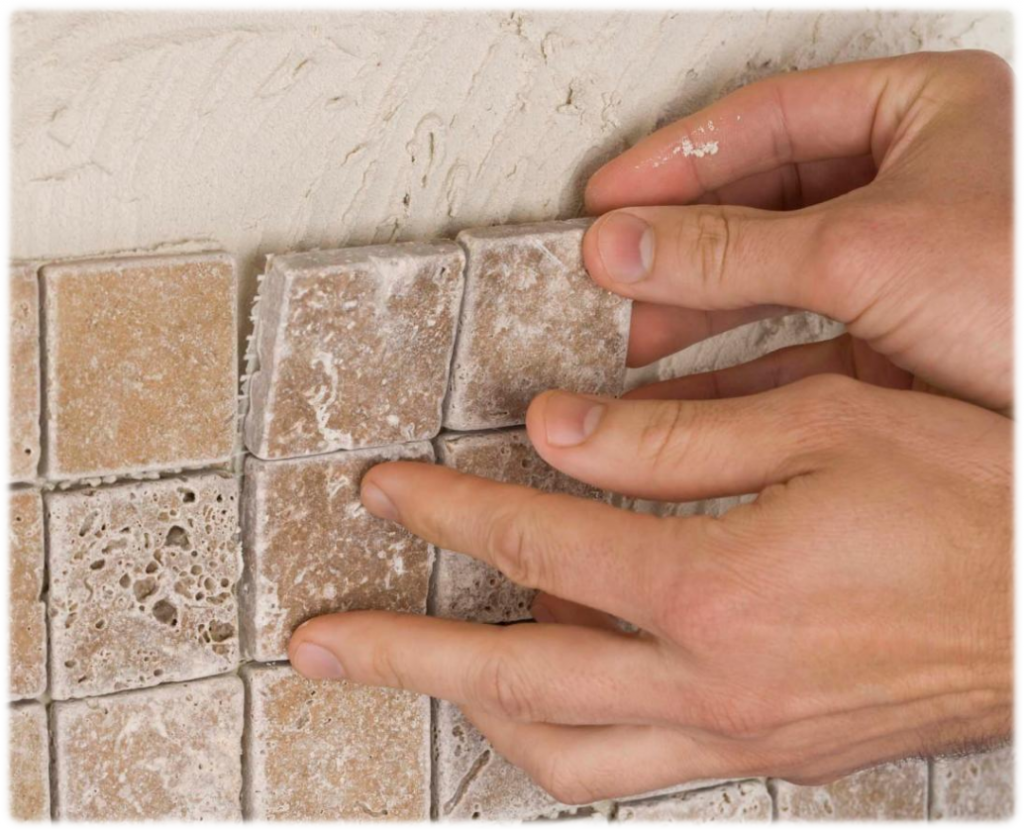 Step 3. Mix the thinset and spread it along the wall using a trowel. Do not cover too much, as it will dry before you install the tiles. The area of two rows will be enough.
Step 4. Start installing the tiles. It is very easy – just press them to the thinset-covered wall. Use spacers to leave some space between the neighboring tiles. When you install corner tiles, you'll probably have to cut them to fit.
Step 5. Install the next rows in the same way.
Step 6. After all the rows apart from the bottom one are installed, you can remove the support board and finish the wall by forming the
bottom.
Step 7. Leave the thinset to dry for 24 hours, after which time you can remove the spacers.
Step 8. Now, you can apply grout. Mix it according to the instructions on the package and apply it with over all the tiles.
Step 9. After the grout has dried, remove all the excess and wipe the tiles to remove the haze.
Step 10. A few days later, apply a grout sealer between the tiles and a silicone caulk to seal the corners, edges, tub and floor joints.
Best Way to Clean Shower Tile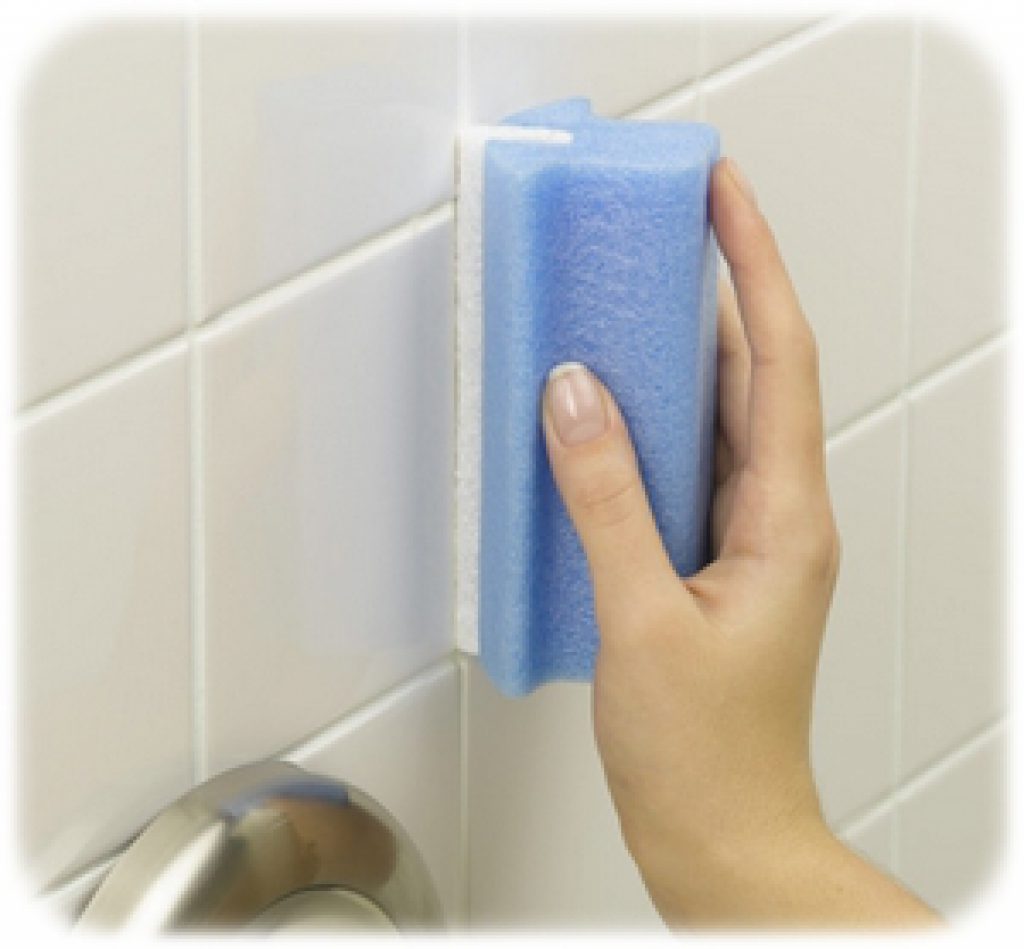 Cleaning shower tiles can become a difficult and time-consuming task. Regular exposure to water results in hard water stains and mold growth. Not to mention soap scum that can become a real nuisance. However, cleaning your shower will become easy if you choose the right cleaner.
Check out our article if you want to find the best way to clean tile floors and walls. There you can read the reviews on the best tile floor and walls cleaners for the shower. You can also find some useful tips on how to clean all bathroom surfaces without any harmful chemicals.