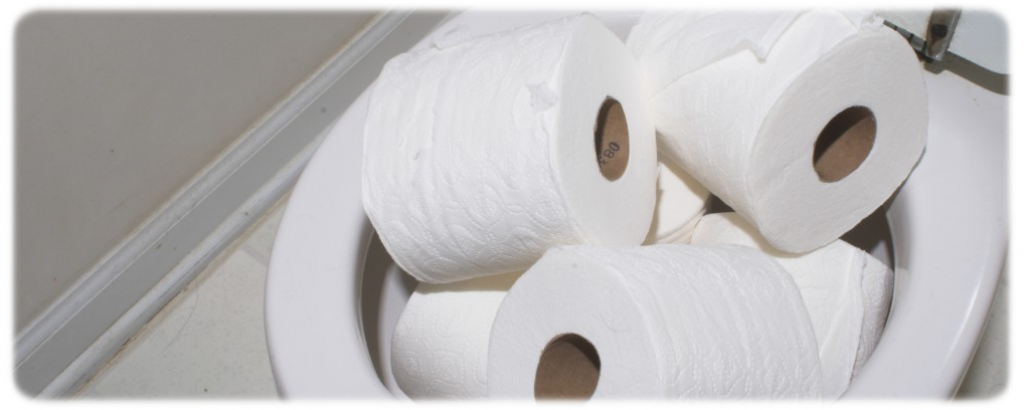 Choosing the right biodegradable toilet paper is very important for the right maintenance of sewers and septic tanks. It is also a thing to consider for the owners of RVs and boats, as portable and marine toilets require a careful treatment. Most toilet paper brands produce only standard products that are not compatible with septic tanks. Only some of the manufacturers offer fully dissolvable toilet paper that does not create any problems with septic systems.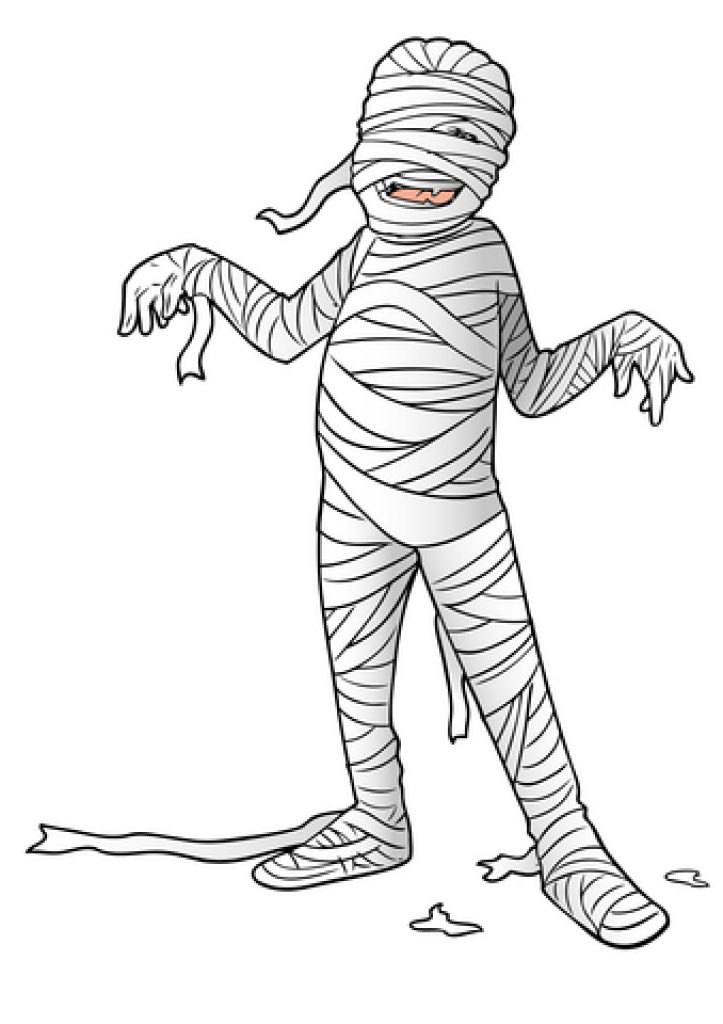 Best toilet paper for septic breaks down several times faster than ordinary toilet tissues and does not create solid bulk in the tank. With time, it accumulates and takes up considerable space in the tank. As a result, you will have to have your tank pumped out more often than if you use fully dissolvable toilet tissues. Another possible problem is that toilet paper can simply get stuck in the drain piping, as pipes are rather small in diameter in many American households.
Of course, there is always an option of putting no toilet paper in the tank at all. You should especially avoid sending anything unnecessary down your drain if your house has old plumbing. If your pipes are new and large in diameter, you can flush dissolvable toilet down your toilet without fears.
Look through our tips and reviews to find the best toilet paper for your septic system or RV.
How to Maintain Your Septic System?
To keep your septic system in good condition, you should follow these simple rules:
Have the tank pumped out by a pumping company regularly. How often you do it depends on the capacity of your tank, as well as of the number of inhabitants in your house. There are many septic system service companies in the US. Wind River Environmental, U. S. Septic Systems, and Red Dirt Septic are just a few of them.
Use septic system treatment products. These bacterial additives make sure that the system works properly and breaks down solid parts of feces and toilet paper. If you are looking for such an additive, check out this Concentrated Formula Live Septic Tank Treatment from GreenPig Solutions. It contains one billion of bacteria that will help the system stay in good order. A package contains four solupaks that are enough for one year. Just flush one solupak down the toilet once every three months, and the job is done.
Install a septic system filter. It will make sure that all the solids remain in the tank and do not leak into the drain field. The filter will catch any solid particle and keep them within the tank. The filter should be cleaned regularly. Most septic system companies provide that service along with pumping.
Make sure not to flush anything from this list:
Coffee grounds
Tampons
Condoms
Disposable diapers
Sanitary napkins
Fats, grease, and oils
Medications
Disinfectants
Plastic
Paper towels and tissues
Cloth
Dental floss
Pesticides
Paints
Make sure that your dishwashing liquid, laundry detergent and other chemicals that get down the drain are safe for septic systems. Aggressive detergents can kill the bacteria in the tank, making the system not as efficient in dissolving solid wastes.
You can find more information on how to care for your septic system on the United States Environmental Protection Agency website.
How to Check if the Toilet Paper is Septic-Safe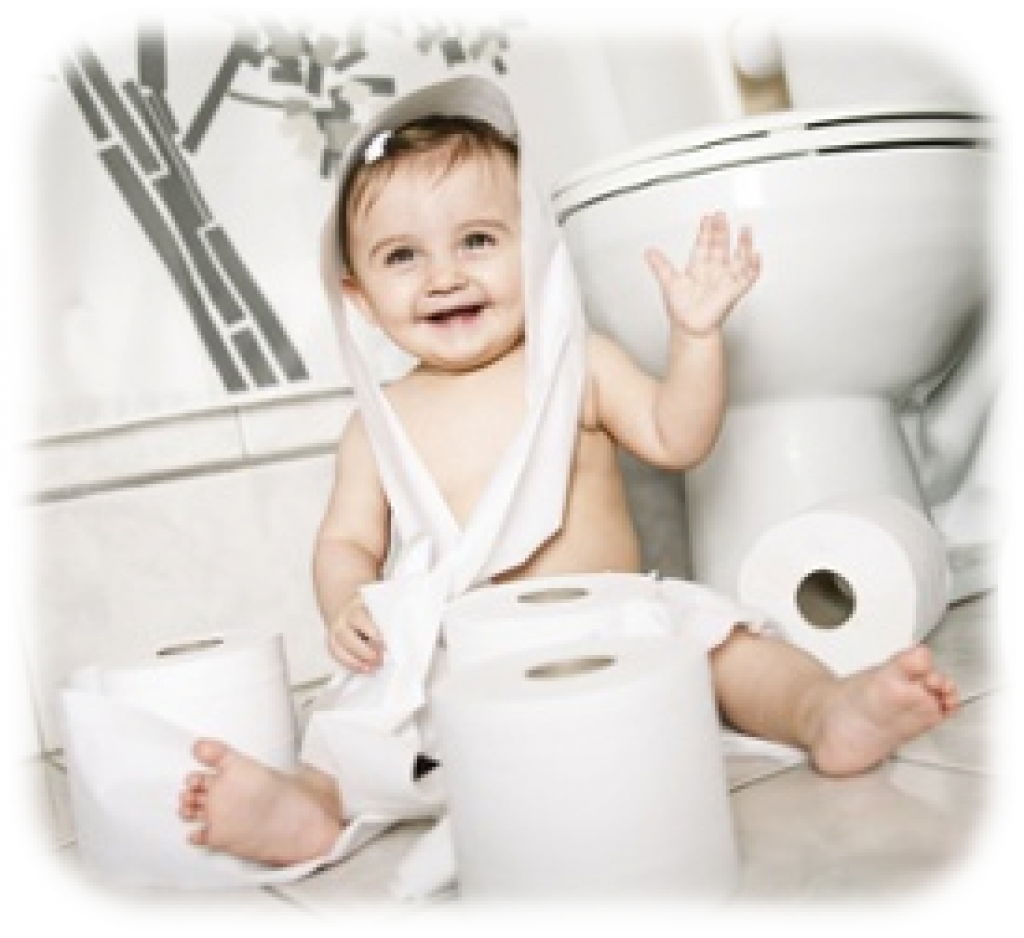 This easy test can allow you to see if your regular toilet paper can be flushed down the toilet, or if it is best thrown into a waste bin.
Take a few sheets of toilet paper and put it into a glass or other clear container.
Fill the glass with water.
Leave it for some time (10 to 15 minutes).
See if the paper has dissolved. If there are still many solid pieces, then this toilet paper should better not be put in your septic.
Top Three Best Toilet Paper for Septic Systems
This product is considered the best dissolving toilet paper on the market. It is an excellent choice not just for septic tanks, but also for RVs, boats, buses, and other similar applications. Each roll of this sewer- and septic-safe paper contains 264 1-ply tissues.
The Rapid-Dissolving Bath Tissue from Scott comes in packages containing four rolls each. Apart from being compliant with septic systems, it has all the advantages of toilet paper for sensitive skin. Soft and absorbent, it is gentle on the skin to prevent any irritations.
Check the price for this toilet paper on Amazon
---
This product is a great option if you are looking for the best toilet paper to use with septic systems. It will work well with RVs, marine and portable toilets, too. It is a great natural alternative to septic system treatment chemicals, cleaners, enzymes, and chlorine tablets.
The Septic Tank Save Toilet Tissue from Freedom Living is 100% biodegradable, making sure it will not create any clogs. Despite the fact that it dissolves quickly and completely, this toilet paper is rather strong and does not tear easily. It is gentle and durable enough to do the job just fine.
Check the price for this toilet paper on Amazon
---
This is another great option for those who are looking for the best biodegradable toilet paper. It dissolves quickly and easily. Soft yet durable, this toilet paper will offer you comfort anywhere – in an RV, boat, or bus. It is the best choice for portable toilets.
Each package of the Camper's Toilet Paper from Coleman includes three rolls and a waterproof case that can be used as a dispenser. The rolls are very compact, which makes them a nice choice for campers and travelers. Each roll contains 65 sheets of 2-ply toilet paper.