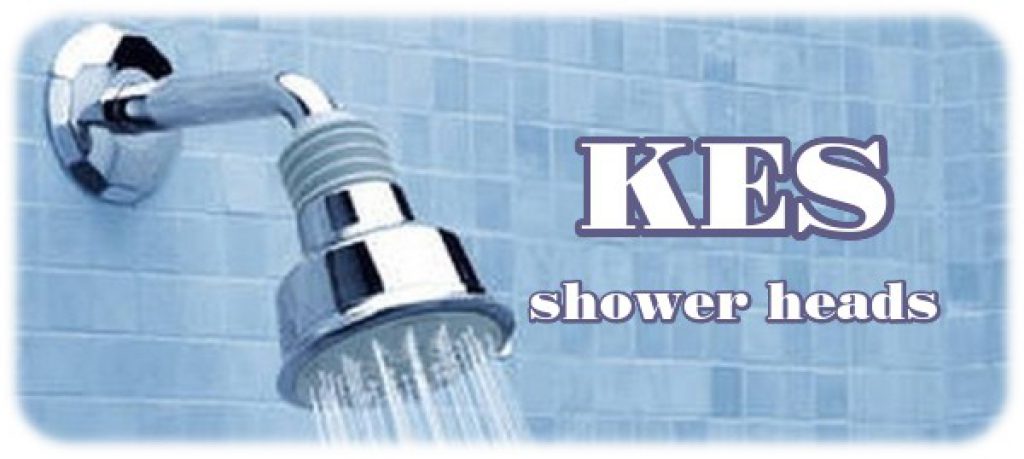 KES is a brand that produces plumbing fixtures and parts for bathroom and kitchen. Their output includes bathroom faucets, showerheads, shower hoses, sliding bars, bathroom mirrors, bathroom accessories, towel bars, toilet rack holders, and kitchen faucets.
KES is a company that has been on the market quite a while. They have been acknowledged as a producer of high-quality goods. Their products have won the love of thousands of customers. Their bathroom and kitchen fixtures are installed in many houses throughout the US. Goods from KES always get the highest ratings both from customers and from professionals.
KES is a brand that is known for its reliability. They use only highest-quality materials in the producing of their goods. Their main accent is on the quality and durability. They do their best to offer bath and kitchen goods with a perfect performance that will last for many years.
However, the designers of KES care about the style of their products no less than about their functional aspect and practical application. Their output includes products that will match any design—classic, modern, or anything in-between. Their products come in multiple finish options, from such traditional ones as polished chrome and brushed nickel to such sophisticated ones as oil rubbed bronze and titanium gold.
All the showerheads from KES are adjustable for convenient positioning that will match anyone's height. Their handheld showers come with long and flexible hoses for the most comfortable showering experience. If you use a showerhead from KES, you will get a unit that is convenient to use, pleasant to look at, and functional at the same time.
Top Five Best Shower Head from KES
Made of high-quality stainless steel, this showerhead will be a great choice for any shower. Its sturdy construction will ensure many years of fault-free performance. Its ergonomic design comprises a metal swivel ball to adjust the angle of the showerhead quickly and easily.
The size of this rainfall showerhead is 8 inches, large enough to produce a full body spray. It is available in two shapes—square and round—and five finish colors—brushed bronze, brushed nickel, oil rubbed bronze, titanium gold, and chrome—so that anyone can find a model that will be appealing to their aesthetical senses and will match the finish of other bathroom fixtures.
Follow this link to get this shower head on Amazon
---
This handheld shower has quite an unusual shape. Unlike most similar models, this showerhead is rectangular, not round. Its handle is also rectangular. This unit will be a great choice for those who like strict lines, sharp edges, and regular shapes. Apart from the showerhead on a handle, its design comprises an extra-long 79-inch hose.
Made of solid engineering grade plastic, or ABS, this model will offer many years of service. Its durability is improved even more thanks to the finish that resists scratches, corrosion, and tarnishing. This handheld shower is available in two finish colors—traditional brushed nickel and extravagant gold. The unit is complemented with a convenient shower holder.
Follow this link to get this shower head on Amazon
---
This dual showerhead is a combo of a showerhead and a handheld shower. Apart from that, the construction of the unit includes a shower arm mount and a diverter. Both showerheads are made of high-quality ABS, the shower hose and shower arm are made of durable stainless steel.
All the components of this combo system come with a multi-layer chrome finish for increased durability. It comes with a double interlock spiral hose, long and flexible. The construction of both showerheads includes anti-limescale rubber nozzles that prove very helpful for preventing hard water deposits.
Follow this link to get this shower head on Amazon
---
This stylish showerhead will enhance the decor of any shower, adding a chic and refines element to its design. It comes in two finish colors—chrome and brushed nickel—both equally glossy and versatile. This model will match a bathroom of any décor, from traditional to modern.
The diameter of this rain showerhead is eight inches to ensure a perfect full-body coverage. This model is made of engineering grade plastic with stainless steel back. The showerhead comes with a patented InstantClean technology that allows cleaning the showerhead with a simple wipe of a finger.
Follow this link to get this shower head on Amazon
---
This handheld showerhead will be a nice choice for those who like to try new water patterns in the shower. This multifunctional unit comes with seven spray settings to offer a highly diverse showering experience. Like most models from KES, this showerhead is made of excellent-quality ABS.
This handheld showerhead comes in two finish colors, brushed nickel and chrome. This is a classical massaging showerhead with a traditional construction. Its design comprises a round showerhead, a tube-like handle, and a stainless steel hose. Apart from that, this unit comes with a holder bracket to store the showerhead.